Thomas Edison was never shy to face a challenge. Take the World's Columbian Exposition of 1893. The fair gave Chicago the nickname "White City" for the classical white buildings bathed for the first time by the bright glow of some 100,000 electrical lamps. But all that luminosity cast a shadow over Edison. The famous inventor and GE founder was bidding to supply electricity to those lamps, but he had lost the "war of currents" to George Westinghouse when the event's organizers picked Westinghouse's alternating-current system over Edison's direct-current transmission lines.
But, typically for Edison, he had found a way out of the jam. At the behest of J.P. Morgan, Edison had recently merged his Edison Electric Company with the Thomson & Houston Co. to form the General Electric Company. The merger took place on April 15, 1892, and in the 130 years since, GE has helped define and grow the aviation, healthcare, and power industries and take the world into the future.
What does that future look like now? It could have planes powered by sustainable aviation fuel and hybrid electric engines; precision diagnosis and treatments aided by cloud-enabled software and AI-powered medical devices; and floating wind turbines, power plants using hydrogen that emits no carbon, and a digital grid that will seamlessly integrate electricity from many sources while protecting itself and healing quickly after a storm. GE has announced it will create three independent, industry-leading companies focused on aviation, healthcare and energy over the next two years. This will enable them to realize their full potential, driving long-term growth and value for all stakeholders. "As strong, customer-centric businesses, each will benefit from greater accountability, team alignment and capital allocation flexibility to enable a more sustainable, healthier and connected future," said Larry Culp, GE chairman and CEO
Take a look below at what GE businesses are already working on.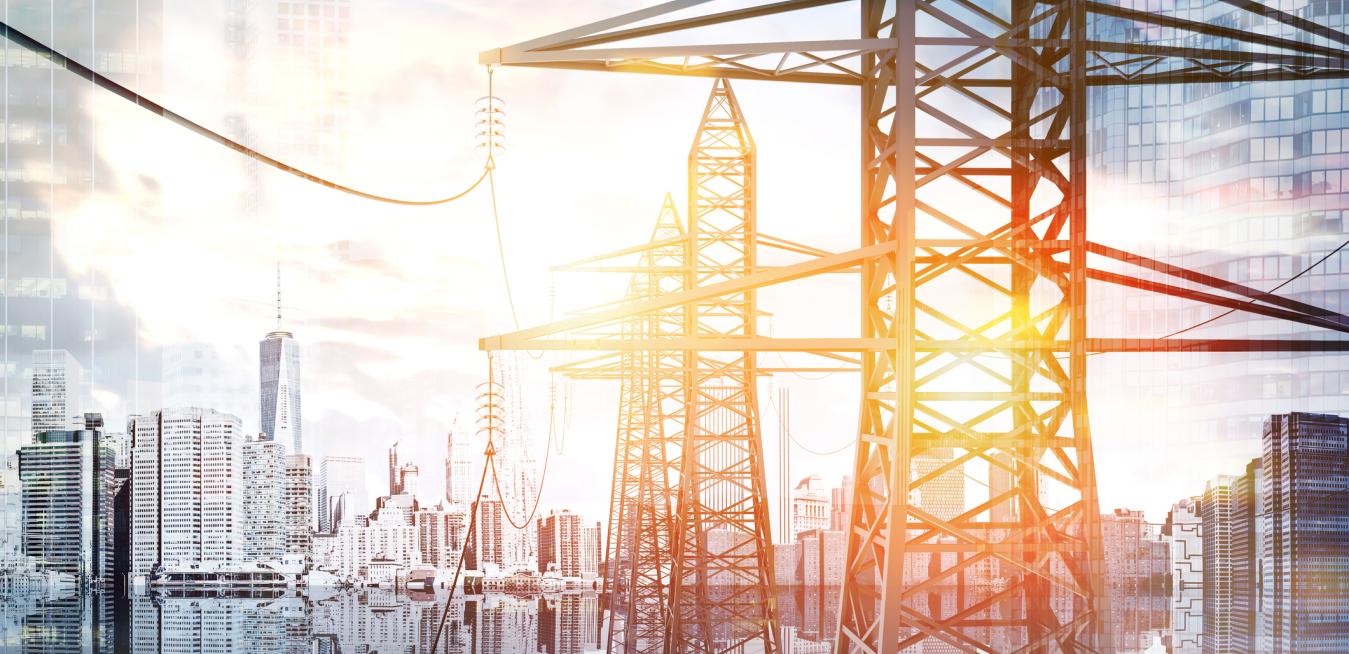 In the midst of the Gilded Age, in 1882, GE co-founder Thomas Edison revolutionized how people use electricity. Until then, most users generated their own power, meaning it was confined to a few businesses and wealthy individuals. But Edison opened the world's first central power plant on Pearl Street in downtown Manhattan and used a network of cables running under the streets to carry electricity to homes and businesses from a remote generator. Today, GE creates one-third of the world's power, and 90% of power transmission utilities worldwide have been equipped with the company's technology. It's using sophisticated software to help manage an electric grid that has transformed from rudimentary cables into a complex highway interchange. Utilities deploy digital solutions to make their grids more robust to recover from disruptions and cope with new technologies like electric cars — all while working to bring more renewables online. And GE is driving historic change in the electrical industry with a standard gas solution that will enable the transition away from SF6, a potent greenhouse gas, and build a cleaner grid worldwide for generations to come. Read more here.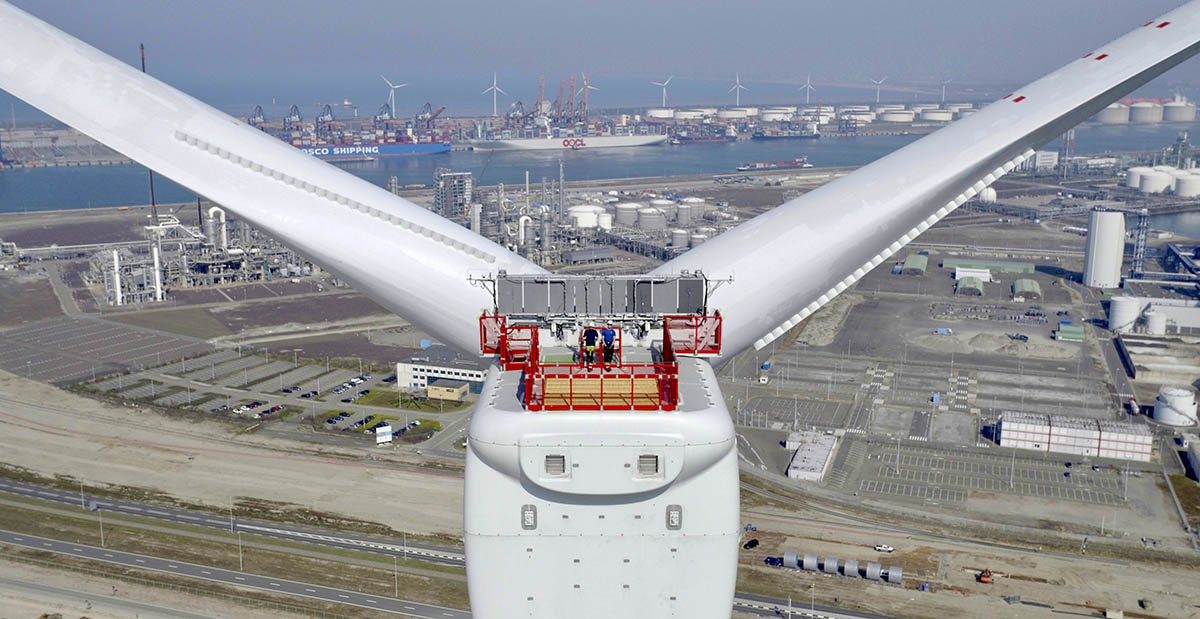 Five years after Edison put together his mini grid, a Cleveland man named Charles Brush entered the history books by building the world's first power-generating wind turbine. It was a monster for its time: 60 feet high and weighing 4 tons, it had 144 blades that generated just 12 kilowatts of electricity. It was a herald of what was to come. GE today builds one of the world's most powerful wind turbines, the Haliade-X, which can produce 14 megawatts, enough to save the equivalent of the emissions generated by 11,000 vehicles in one year. Its height? Up to 260 meters (853 feet). GE is now taking wind power further into the future, working on superconducting generators for wind turbines, floating turbines, 3D-printed towers and efficient HVDC transmission lines. As for Brush, he merged his electric company with Edison's business ventures and they later became founding partners of GE. Learn more here.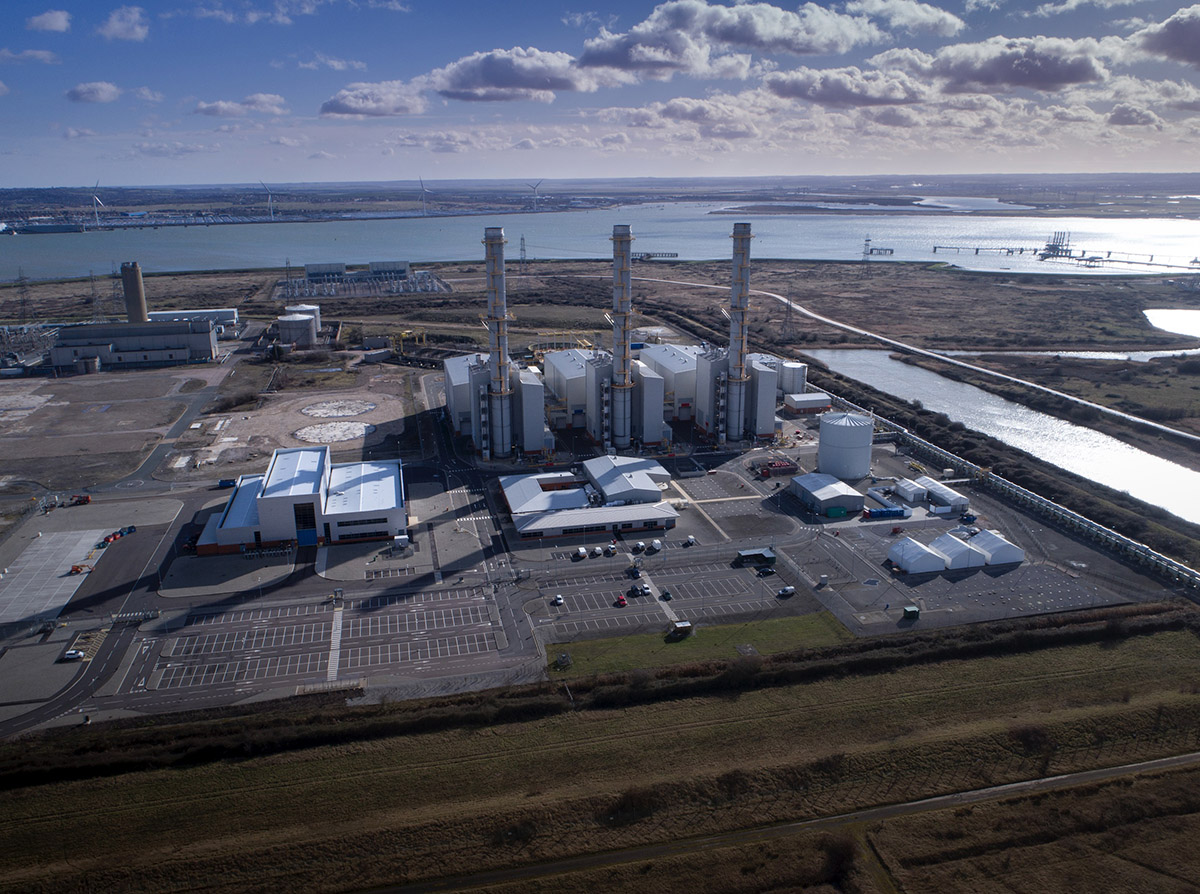 The first gas turbine used to generate electric power in the U.S. was delivered in July 1949 to a utility in Oklahoma City. GE engineers had modified a gas-powered turbine for locomotives so that it could instead drive an electric generator. The turbine, which remained in service for 31 years until the Belle Isle Station plant closed, effectively gave birth to the modern power-generation industry. More than 70 years later, GE is advancing the use of hydrogen to generate electricity in projects around the U.S. and the world, including New York State, Ohio, the U.K., Australia and elsewhere. More than 100 GE gas turbines have already accumulated greater than 8 million operating hours burning hydrogen and have produced some 530 terawatt-hours of electricity. Read more about the technologies helping push back against climate change.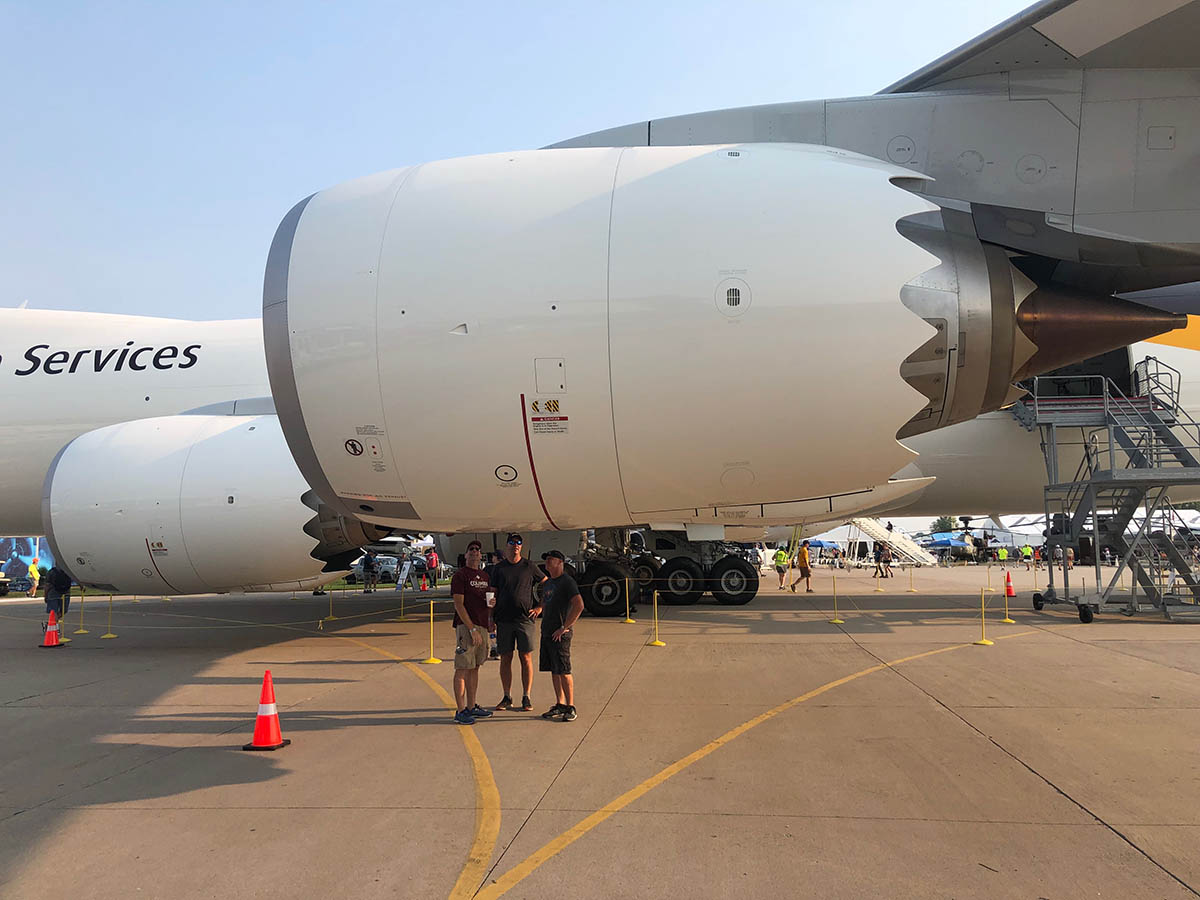 During World War I, the U.S. government turned to GE to solve a problem: Make its Liberty planes perform better at high altitudes. The task to lead the secret project fell to a GE gas turbine engineer named Sanford Moss. Repurposing technology he had developed for a gas turbine for power generation, Moss designed a turbosupercharger engine that later went on to set several world altitude records. It also marked the moment, in 1918, that GE entered the aviation business. Today GE Aviation is one of the world's largest manufacturers of aircraft engines for passenger and military jets. And as Moss did, engineers are working on new ways to power engines, this time looking at hydrogen, hybrid electric and sustainable fuels, among other technologies. CFM International, a joint company between GE and Safran Aircraft Engines, launched the RISE Program, which aims to develop a new generation of open-fan engines that could be 20% more efficient than today's engines. The goal of all of these endeavors is to make flight more efficient as well as help slash carbon emissions. See the story here.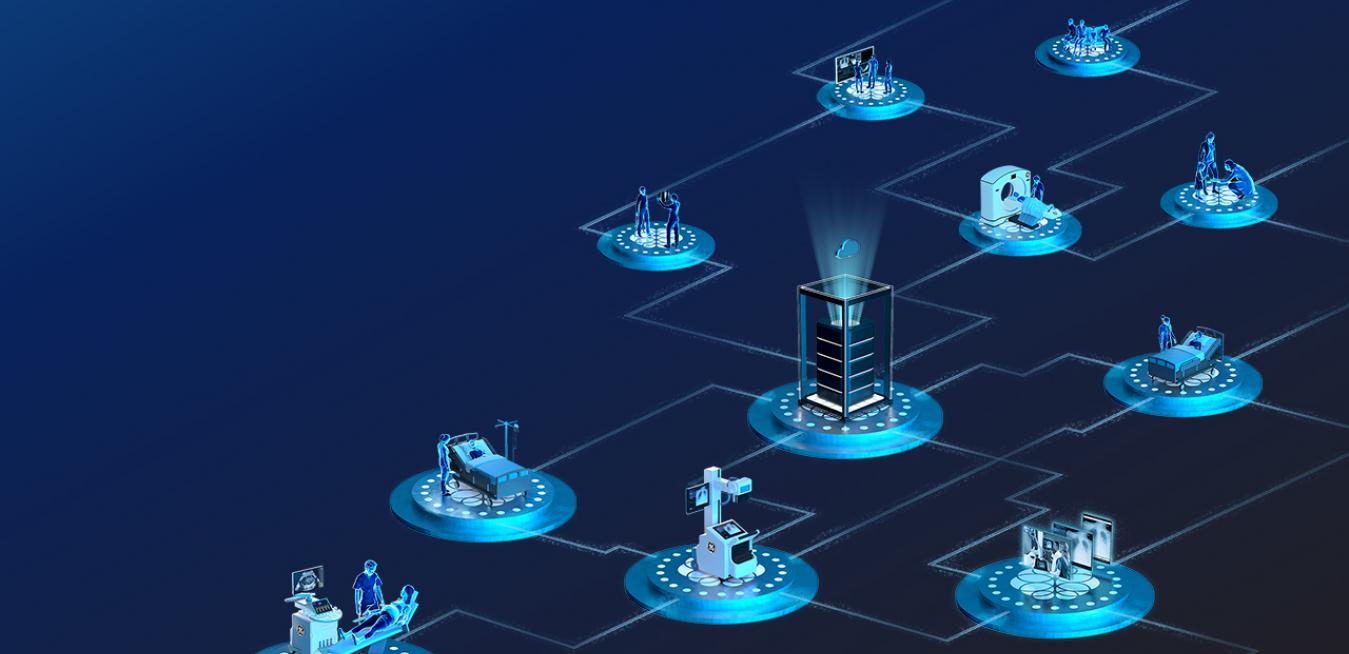 As the story goes, when Wilhelm Roentgen trained his cathode ray at his wife's hand in 1895 and took what may have been the world's first human X-ray, she cried out, "I have seen my death!" Nonetheless, the invention ignited the medical imaging industry, and only a year later, GE engineer Elihu Thomson built an X-ray machine. Today, GE Healthcare manufactures advanced computed tomography, magnetic resonance, ultrasound and other medical imaging machines that can be found in hospitals all over the world. And it's using artificial intelligence and data analytics to personalize care and improve medical industry operations. The Edison Digital Health Platform, for instance, is a data aggregation platform using AI that gathers clinical data from multiple sources, easing an otherwise daunting task. Learn more here.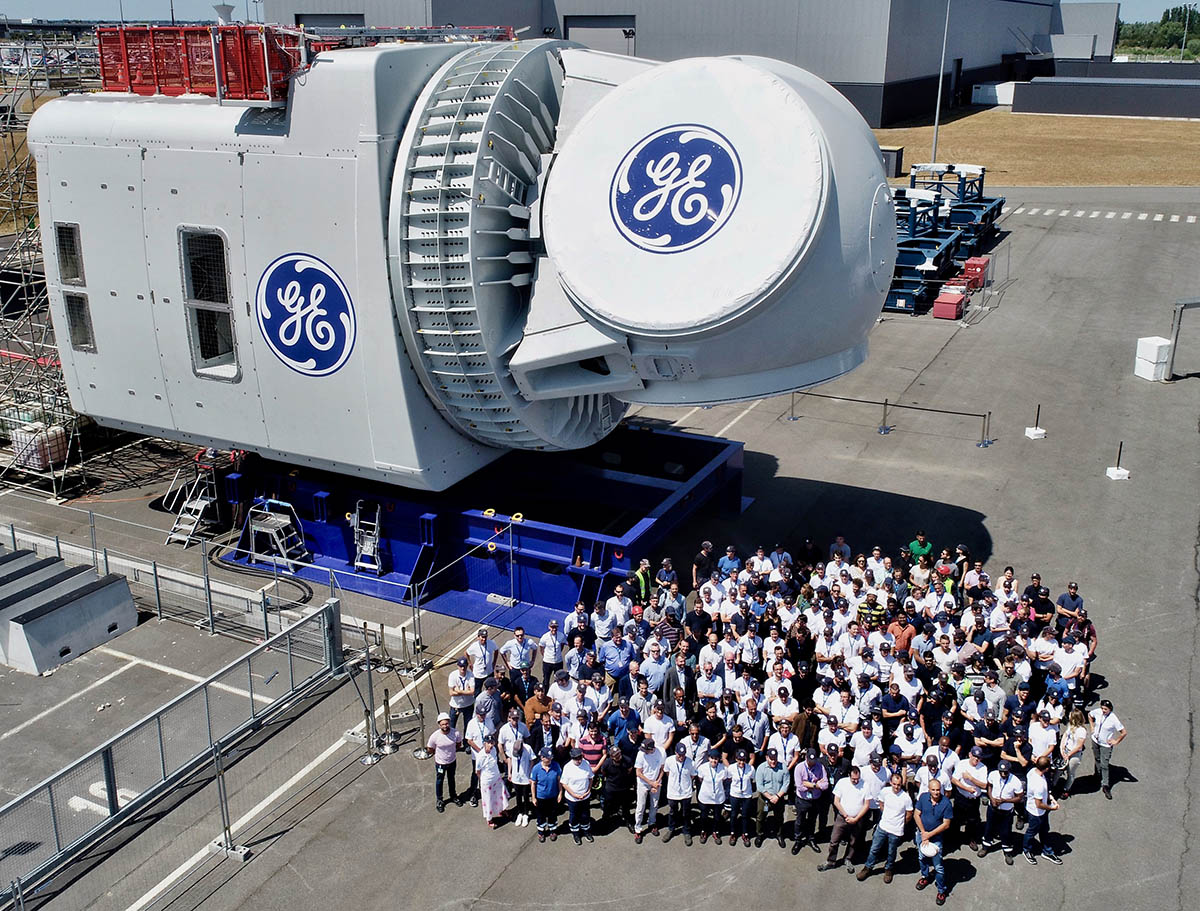 GE has been telling stories of its discoveries ever since Chester Lang, a Syracuse newspaperman, opened the GE News Bureau. Lang's vision was to publish "genuine news stories." Pretty soon GE had its own radio station, WGY, which regularly broadcast News Bureau stories. In the late 1940s, budding novelist Kurt Vonnegut Jr. spent four years at GE, "visiting the scientists and talking to them and asking them what they were up to. Every so often a good story would come out of it." In the early 1950s it was a Hollywood actor named Ronald Reagan who became the public face of GE, visiting more than 130 GE labs and factories for "General Electric Theater." Today GE Reports still draws millions of readers and viewers, and the GE Brief newsletter enjoys 55,000 subscribers. GE's Healthcare, Power and Aviation businesses have their own engaging podcasts, video series and blogs. GE engineers and scientists are taking on climate change and the energy transition, precision health and sustainable aviation — big issues that touch all of us.
Says GE CEO Culp: "GE is exceptionally well positioned to create value today, all while staying true to our purpose of building a world that works."
Categories