This is the first story in a series showcasing how software accelerates the energy transition and sustainability for customers across industries.
For more than a century after Thomas Edison and others built the first power networks, the grid was a one-way street. It sent a steady flow of electricity from big power plants to homes and businesses. But today the grid has transformed into a complex highway interchange. In order to facilitate the energy transition to renewable sources and help drive decarbonization, the grid must handle inflows of renewable energy from a myriad of weather-dependent sources as different as rooftop panels and offshore wind farms. At the same time, the grid must also cope with changes in demand patterns effected by new technologies like electric cars, and power disruptions caused by climate change don't make it any easier.
"If you become increasingly reliant on electricity for your daily survival, then that electricity has to be reliable," said Jeff Brooks, a communications manager at Duke Energy, one of the country's largest utilities. "If you have an electric vehicle that's plugged into a charging station and the power is off for seven days, that creates a real challenge."
That's where GE employees like Jim Walsh come in. Walsh is general manager of the grid software business at GE Digital, and he and his team assist grid operators in balancing the challenging new dynamics of supply and demand. Managing the plethora of new data generated by controls, switches, and transformers today is no small task. But the ability to quickly leverage that data to recognize patterns and identify ways to evolve energy delivery is fast becoming an essential part of the operator's job. "This problem is way too big for paper and a pencil," Walsh said. "There's a whole set of technical challenges that requires software to predict and manage in real time. The ability to harness, parse and interrogate that data in such a way that makes operators smarter creates new opportunities."


The Learning Curve

GE Digital has been exploring these opportunities since its launch in 2015. The experience, including wins and also scars incurred when big bets didn't work out as planned, has helped it evolve today into an important player in industrial software. Today, it's helping energy, manufacturing, aviation and other industries digitalize their operations – what's often called the industrial internet of things. And it's now positioned for its next stage with a new CEO and a pending new corporate structure. In February, Scott Reese, a former executive at Autodesk and a veteran of the software industry, replaced Patrick Byrne as head of GE Digital. (Byrne will continue at GE as CEO for the Onshore Wind business at GE Renewable Energy.)
Reese will run a company that will become part of a new Energy business that is expected to be spun-off in early 2024 as part of the restructuring that will see GE transform into three separate companies, focusing on healthcare, aviation, and energy. "We plan to combine GE Renewable Energy, GE Power and GE Digital into one business, positioned to lead the energy transition," said Larry Culp, GE chairman and CEO.
Over the last seven years, GE Digital, created to bring together software and digital teams scattered around GE, has achieved some remarkable milestones. The Digital Grid Software business serves more than 40% of transmission and 30% of distribution utilities globally. Last December, GE Digital added a new tool to its arsenal when it announced plans to acquire Opus One Solutions Energy Corp. The Canadian software company is specializing in developing software for the management of distributed energy resources (DERs), like solar and wind farms, energy storage and other sources. And earlier this year, GE Digital Power Generation and Oil & Gas Software team announced a new software product, Autonomous Tuning, to help reduce harmful emissions and fuel consumption in gas turbines. "The energy transition demands we employ every measure for efficiency, " says Linda Rae, general manager of GE Digital's Power Generation and Oil & Gas business.
Beyond the energy space, GE Digital's Manufacturing & Digital Plant Software team makes productivity software used at about 20,000 manufacturing plants globally, including factories operated by Procter & Gamble and Pfizer. GE Digital Aviation software is helping more than 450 operators and over 6,000 pilots help address flight safety, manage sustainability initiatives, and optimize passenger experience by helping mitigate delays and cancellations. And during the pandemic, GE Digital algorithms helped customers keep their factories running and power stations and water treatment plants open even as their employees started to work from home.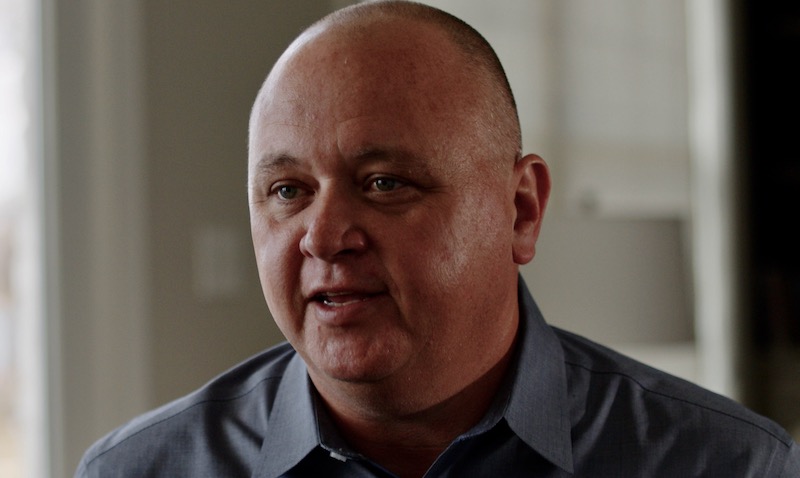 The Problem Solvers

These successes build on experience from GE Digital's early days. For example, GE Digital built its own software platform called Predix, and made several big acquisitions. The plan was that GE businesses and customers would move their data to Predix and developers would build applications on the platform to analyze them, like an industrial version of, say, iTunes.
But after a few years and changes in leadership, it became clear that GE Digital would benefit from new energy and direction. "What GE Digital started with was a horizontal play; we wanted to build a platform that everybody can land on," said Colin Parris, chief technology officer at GE Digital. "But the business model had arrived too early. We thought the horizontal path will give everybody a base and everybody will figure out how to get value from that base and data. But getting clean data and getting it the right way was very difficult. That was one thing that we underestimated."
Listening to customers, the business instead pivoted to "vertical markets," focusing on writing specific applications to deliver outcomes that solve specific problems. Rather than build "everything we need," Parris said, "we now are looking at customer problems like adding renewables to the grid and delivering the energy at lower costs while helping to keep the grid stable."

Network News

The change in strategy is working and the energy industry is a good example. While GE Digital customers range across industries, the electric utility sector has quickly become its largest market. That's partly a function of the complexities of the energy transitions happening around the world. "The grid is one of the most complex machines built by humankind," Byrne said, and to keep it running smoothly, as both energy generation and consumption patterns change, will require a lot of effort and many partnerships.
Byrne says there are 300 to 400 grid operators in the world, and GE already has relationships with many of them. "Nobody wants to play with the grid and just turn it on and off like a social media app," Byrne said. "It takes years to do this right. We bring the engineering capability, and we bring the real knowledge of how the grid operates."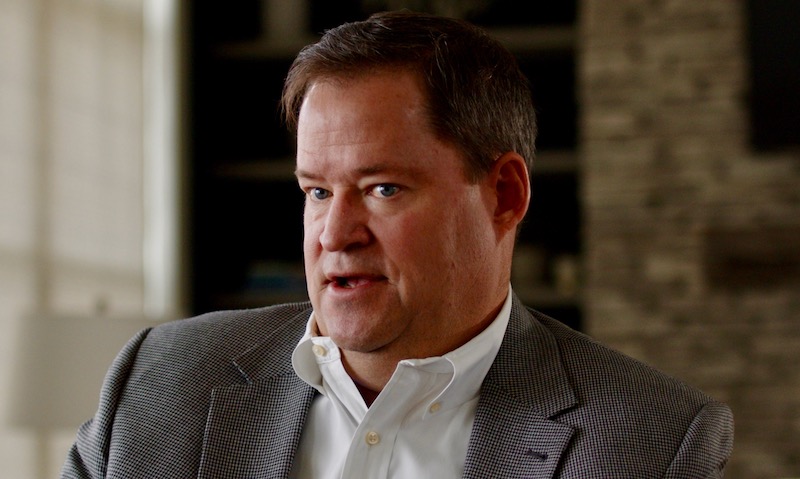 Leaning Into It

For GE Digital, that capability starts at home. To deliver what customers and the market need faster, GE is relying on a powerful tool that is changing how the company operates. That tool is lean management, a philosophy that can be synthesized into the core of all principles: continuous improvement embodied in Japanese word kaizen. It's a concept that's as applicable in an accounting office as it is on the shop floor — work to get better every day. Lean, Culp said, is "more than a set of tools, it's a way of life."
At GE Digital, lean has improved business execution and project quality, for example. "The industry is changing 50 times faster than it's ever changed before, and customers are being really explicit about that," Walsh said. "Whereas in the past a deployment may have taken two to three years, customers just don't have that amount of time anymore, because things will change a number of times in that period of time."
One key lean tool helping the team deliver what customers need is the value stream map. "We map the steps in business process with the customer and how they all link together," Byrne said. "Many times, that's new to the customer. People often assume things work a certain way, but when you actually write it down and see where the data really came from, who does what, what decisions are made, how long things take," the real picture emerges.
Having an understanding of reality then allows the team to eliminate waste and improve the process. Walsh said that joint kaizen sessions with customers have also been "a wonderful opportunity to share with them how we're working differently, and how we're thinking differently, not just from our past but from our competitors in the space."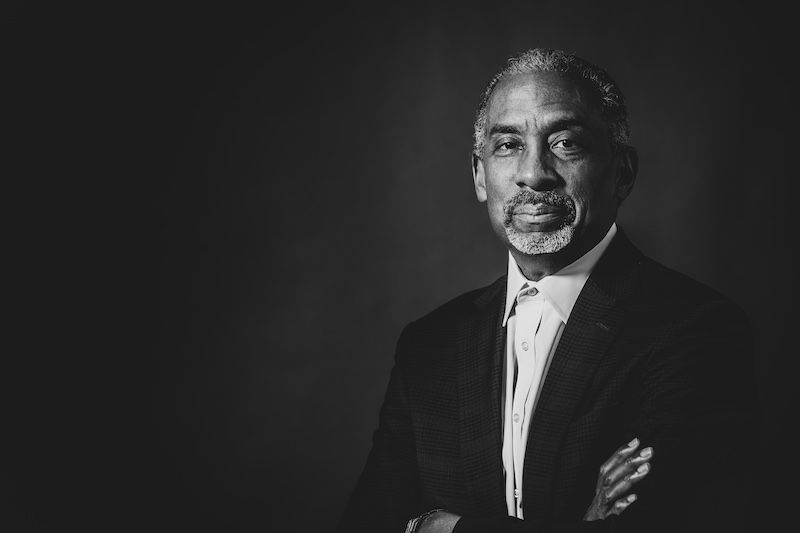 Digital Future

Parris, the chief technology officer, and his team are busy working on the next-generation technologies they helped pioneer — like digital twins, digital models of real-world machines like jet engines or turbines that can be used to model and help predict the outcomes of possible future situations. They are also building new ones. One of them is "humble AI," a concept that aims to bring the human and the AI together. "The AI is good when I have a lot of data, but when the weather pattern is changing so rapidly, I need a human to help me understand it," Parris said. "A little baby, after it touches a hot stove once or twice, it learns quickly."
Parris says that keeping humans in the loop will be key in the digital future. "This is the way you have to deal with the world," he said. "I can't wait until I have 500 examples of everything. I need to figure it out after two."
New CEO Reese agrees: "We know that the energy transition won't happen without software. I couldn't be more excited to work with our customers across industries to help accelerate their digital transformations and meet their decarbonization goals."
Duke's Brooks and others are listening. "We want to be net-zero carbon by 2050, and we've said that to get there, really, we can get much of the way with technology we have today," he said. But, he adds, reaching that goal will also require innovation. "This is a journey that we're all on together. It includes partnerships with our peer utilities, but it also includes work with innovative companies that have technologies that we're going to need to advance that future."

Video credit: GE Reports.
Categories
tags