2021 was a historic year at GE, capped by the announcement this fall that GE will go forward as three separate, industry-leading companies focusing on healthcare, energy and aviation. But 2021 also included a number of deals and partnerships that outlined how GE and its businesses plan to help shape the world in the future and make it more sustainable. Here's a look back at the biggest news of the year that's just ending.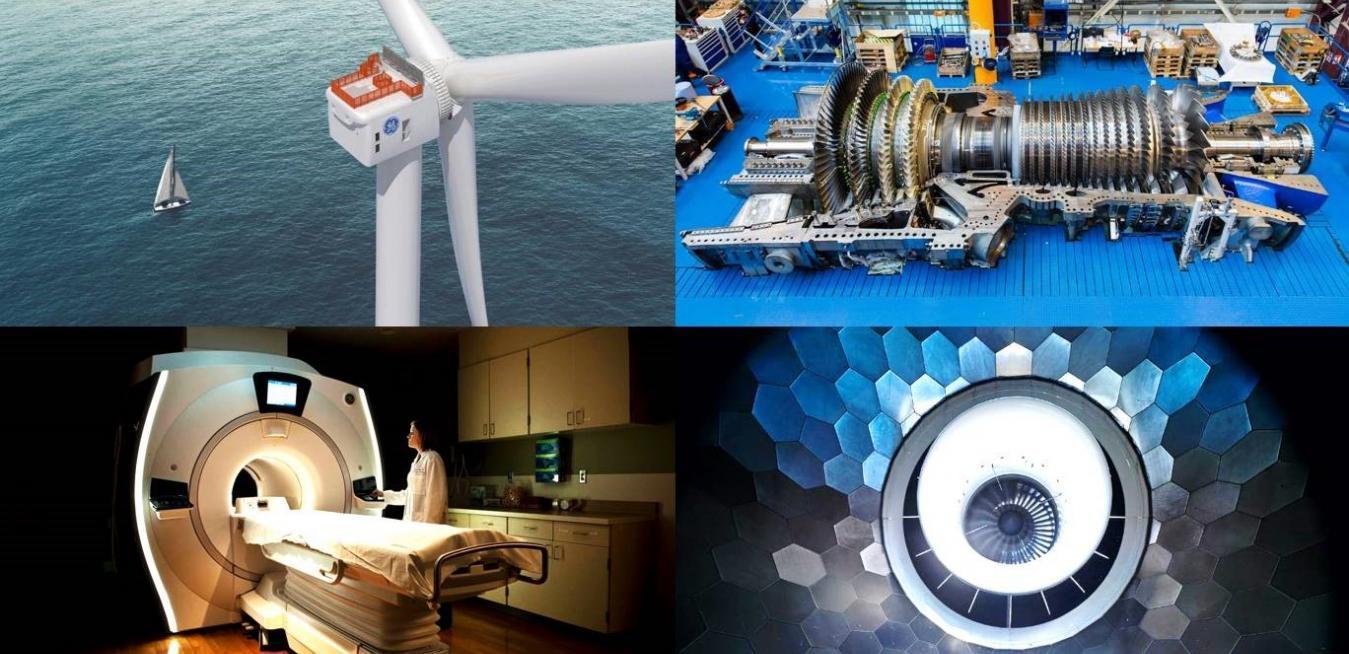 In early November, GE announced a "defining moment" in its history, a plan to form three global public companies, each a leader in its industry, focused on aviation, healthcare and energy. "We have a responsibility to move with speed to shape the future of flight, advance precision health and lead the energy transition," said Larry Culp, GE's chairman and CEO. "The momentum we have built puts us in a position of strength to take this exciting next step in GE's transformation, enabling each of our businesses to realize their full potential." Find out more about that potential here.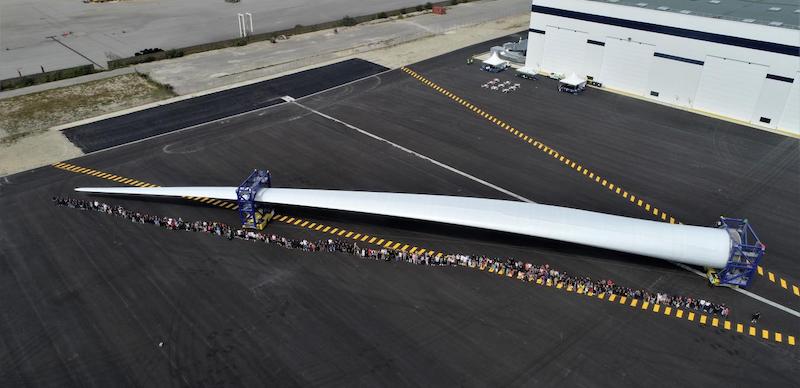 In 2020, GE made a commitment to becoming carbon neutral in its own operations by 2030. In GE's 2020 Sustainability Report, released in June 2021, the company announced an ambition to be net zero by 2050, including Scope 3 emissions from the use of sold products. GE's tradition of innovation will play a big role as engineers find new ways to help solve looming challenges like the energy transition to address climate change, precision healthcare that personalizes diagnoses and treatments, and smarter and more efficient flight — while also working to improve the quality of life for people everywhere. Here's our Q&A with Chief Sustainability Officer Roger Martella.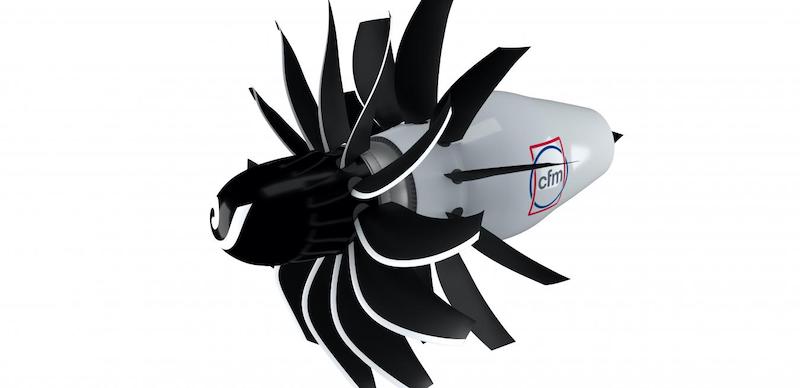 In October, the Air Transport Action Group declared the aviation industry's commitment to a goal of net-zero carbon emissions by 2050. The group's members include GE Aviation, which invested $1.8 billion in 2020 alone in aviation research and development, including new advanced materials and technologies that can help cut fuel consumption and even enable hybrid-electric design. In June, CFM International, a 50-50 joint company between GE and Safran Aircraft Engines, announced the launch of the Revolutionary Innovation for Sustainable Engines (RISE) Program to demonstrate advanced technologies for the next generation of engines that will use 20% less fuel and produce 20% fewer CO2 emissions than the most efficient jet engines built today. Read more about the declaration here and the RISE program here.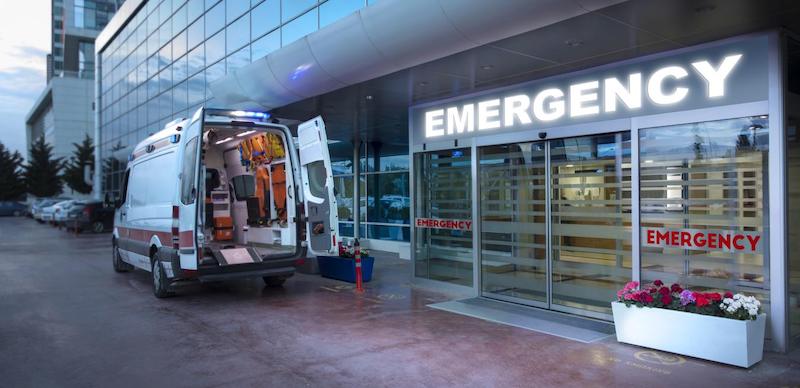 Rolled out during the pandemic, a software application powered by artificial intelligence and developed by GE Healthcare gives clinicians in Oregon near real-time information about ICU beds and other critical care resources in the state. The Oregon Care System (OCS) uses 4.2 million data points per day to match patients with required medical resources. GE Reports sat down with Jeff Terry, who leads Clinical Command Centers, the GE Healthcare unit that developed the software, to get an up-close look at how OCS works.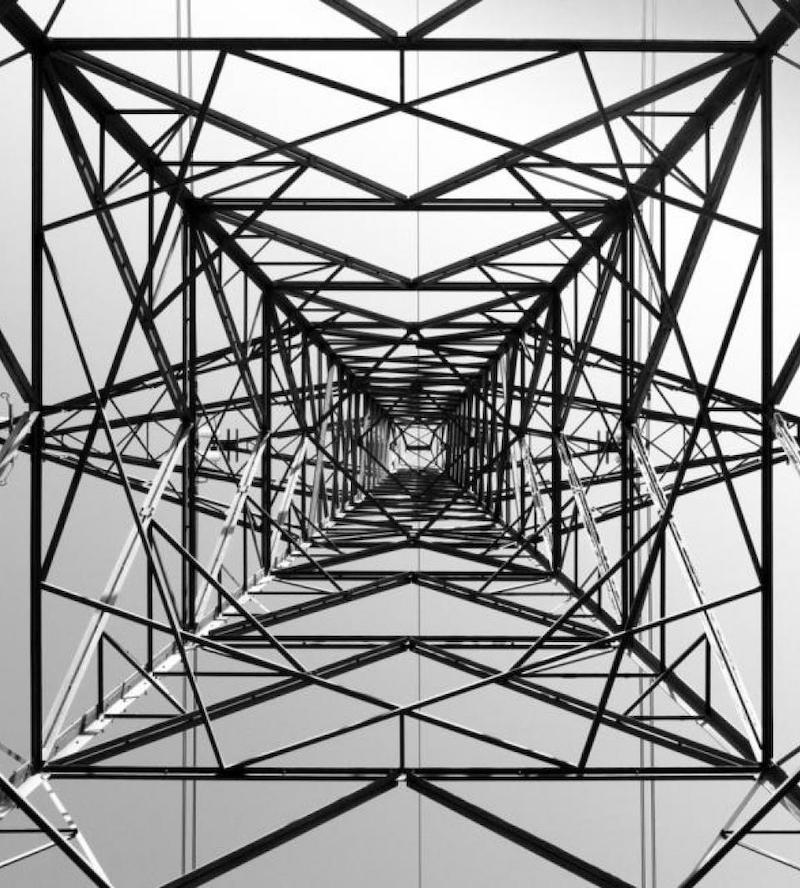 In July, New York announced plans to bring green hydrogen into its portfolio of sustainable energy solutions — and GE will help the state along the way. This fall, the Brentwood Power Station on Long Island began a full-scale demonstration project to test the feasibility of running on a blend of natural gas and clean-burning hydrogen. GE Gas Power, whose combustion turbine powers the station, will provide the blending technology and help execute the conversion. GE Gas Power is already an industry leader in the use of hydrogen, which is produced by splitting water molecules to yield oxygen and hydrogen. Learn more about New York's plans here.
Natural Gas + Hydrogen = Less Carbon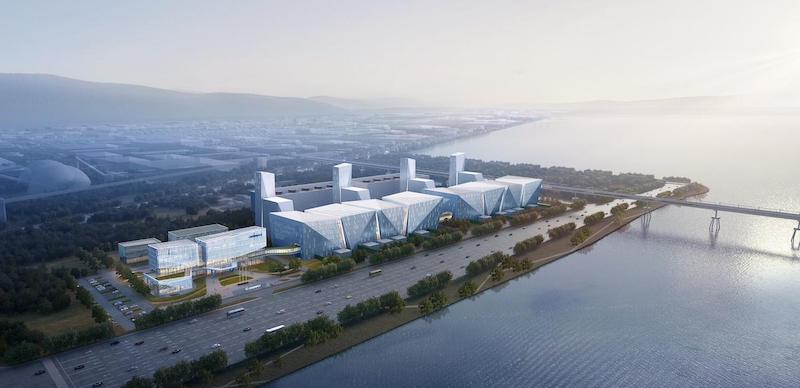 GE Gas Power's family of HA — high-efficiency, air-cooled — gas turbines are some of the most efficient in the world, helping power plants in Europe and Asia set efficiency records. In December, GE and Harbin Electric Corporation announced that two GE 9HA.01 turbines will be installed in China's Guangdong Province, where the state-owned utility will operate them on a blend of natural gas and up to 10% hydrogen. A 10% hydrogen-blended natural-gas-fired combined-cycle plant has roughly 40% of the CO2 emissions of a similarly sized coal plant. The amount of hydrogen in the fuel mix can grow and help this highly populated area reduce its carbon footprint further.
Across the world in Brazil, GE's HA gas turbines are filling a different need. In that country's Northeast region, renewables like wind and hydropower are major sources of energy, but when the wind isn't blowing or reservoirs run low because of drought, the region needs to pull from other sources. One of those is now Porto de Sergipe I, Latin America's largest combined-cycle gas-fired power plant in operation, where three GE 7HA.02 gas turbines help to meet up to 15% of the demand. Brazil also benefits from an interconnected power grid, which can allow the electricity generated by the plant to be shipped almost anywhere in the country. Read more about the project in Brazil here, and the Guangdong project here.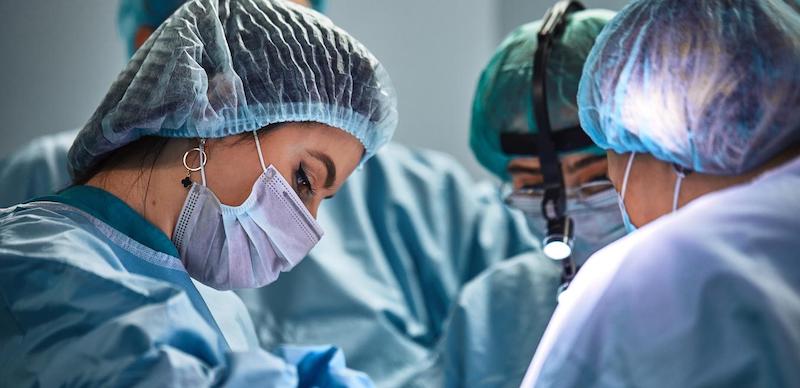 In September, GE Healthcare entered into an agreement to acquire BK Medical, an advanced surgical visualization company whose technology helps clinicians see inside the patient's body in real time during surgery and helps them make critical decisions. The $1.45 billion cash deal, which closed in December, will help GE Healthcare "continue to expand beyond diagnostics into surgical and therapeutic interventions, simplifying decision-making for clinicians and equipping them with greater insights to deliver faster, more personalized care for their patients — representing another step toward delivering precision health," said Kieran Murphy, president and CEO of GE Healthcare. This is the third healthcare deal since Larry Culp became GE chairman and CEO, following the acquisitions of Prismatic Sensors and Zionexa. Read more about the deal here.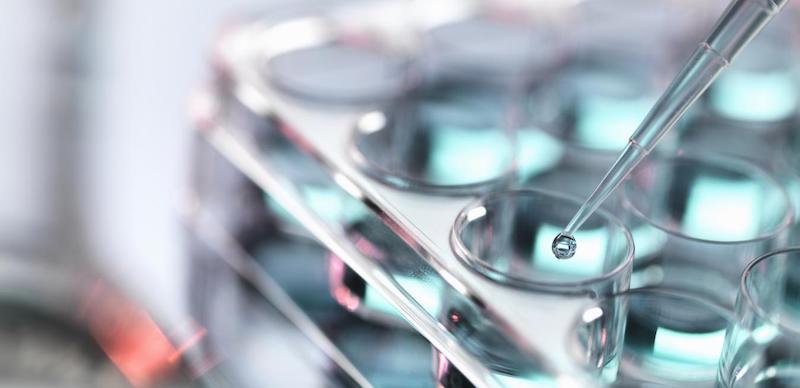 Speaking of Zionexa, in May GE acquired the privately held French company, which is developing and commercializing diagnostic imaging agents that can help doctors diagnose certain cancers and other diseases. Three-year-old Zionexa is nimble and innovative, and operates in an area where GE sees the medical industry going: precision health. Zionexa's expertise involves developing diagnostic agents known as radiopharmaceuticals, which are designed to bind to specific receptors inside the body and help doctors obtain more information about, say, a tumor and the kind of medicine it might respond to. "The future of medicine is about looking at individual patients," says Julia Casey, general manager of GE Healthcare's Pharmaceutical Diagnostics Molecular Imaging business. "This deal is about helping doctors select the right treatment for that patient." Learn more about Zionexa and GE Healthcare here.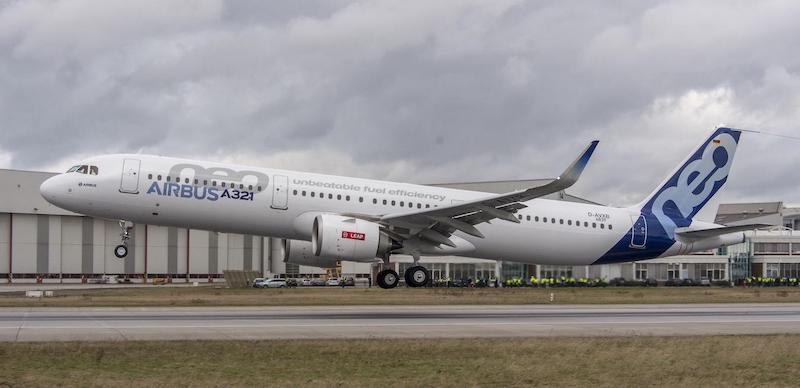 Saudia, the first airline in the kingdom of Saudi Arabia, is one of the largest in the region, and in December it announced that it will add 65 new Airbus jets to its fleet. Those aircraft will be powered by efficient LEAP-1A engines developed by CFM International, a 50-50 joint company between GE and Safran Aircraft Engines. The deal, which also includes a services contract, means about $8.5 billion in new business for CFM. "We have been delighted with the reliability and the best-in-class support provided by CFM over the years," said Ibrahim Al-Omar, Saudia's director general. Read more here.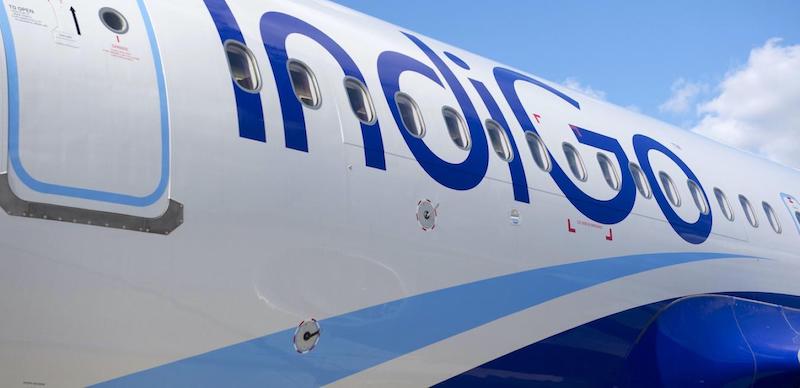 Other airlines lined up for LEAP engines. India's IndiGo airline, one of the world's fastest-growing low-cost carriers, announced in May that it will equip 310 new aircraft with the LEAP-1A engine from CFM International. The agreement, the largest in CFM's history, includes 620 new installed engines and associated spare engines, as well as a multi-year service agreement. "This is a pivotal milestone that reflects our long-standing commitment to rapidly strengthen our network both domestically and internationally," said IndiGo CEO Ronojoy Dutta. IndiGo will use the LEAP-1A in its new fleet of Airbus A320neo, A321neo and A321XLR aircraft. For more about the IndiGo-CFM deal, click here.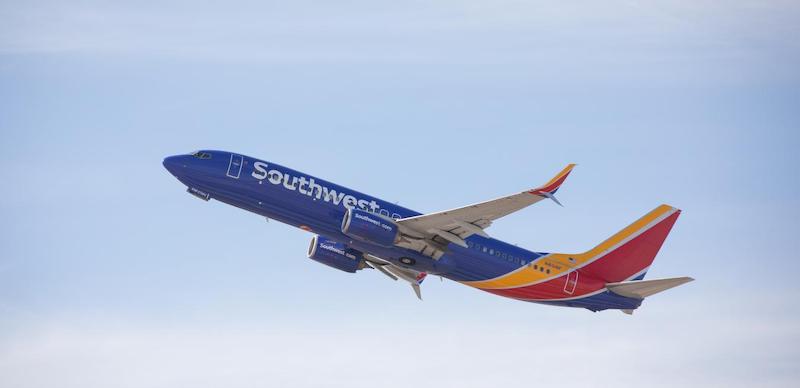 CFM International announced in March that its efficient LEAP-1B jet engines will power 100 new Southwest Airlines Boeing 737 MAX jets. With this new deal, Southwest will have a total of 800 LEAP engines installed on its planes. Since 1981, every Boeing 737, one of the world's best-selling jets, has been equipped with engines from CFM. Southwest currently operates the largest fleet of the planes — some 730 Boeing 737 jets. "We are excited to take yet another monumental step forward in our long-standing partnership with Southwest Airlines," said Gaël Méheust, president and CEO of CFM International. Click here to learn more about CFM's innovative LEAP-1B engine.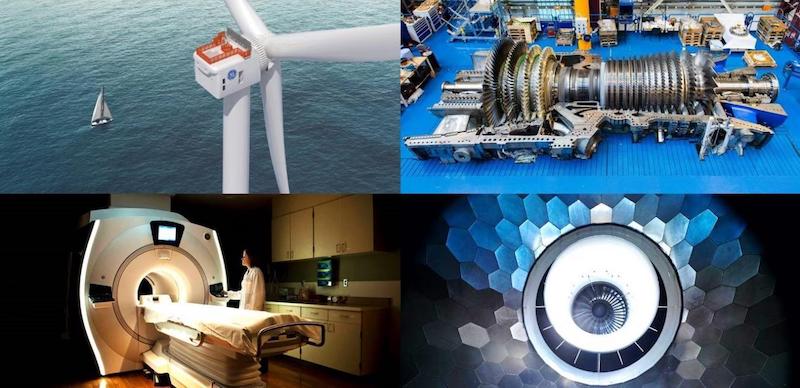 In November, GE announced that its airline leasing business, GE Aviation Capital Services, and Ireland's AerCap had been combined to form one industry-leading company. Larry Culp, GE's chairman and CEO, called it a "tremendous catalyst, enabling us to focus on our industrial core and accelerate our deleveraging plan." The transaction is a "significant milestone in GE's transformation to a more focused, simpler, stronger high-tech industrial company," he added. Click here to find out more.
Offshore Wind Comes To America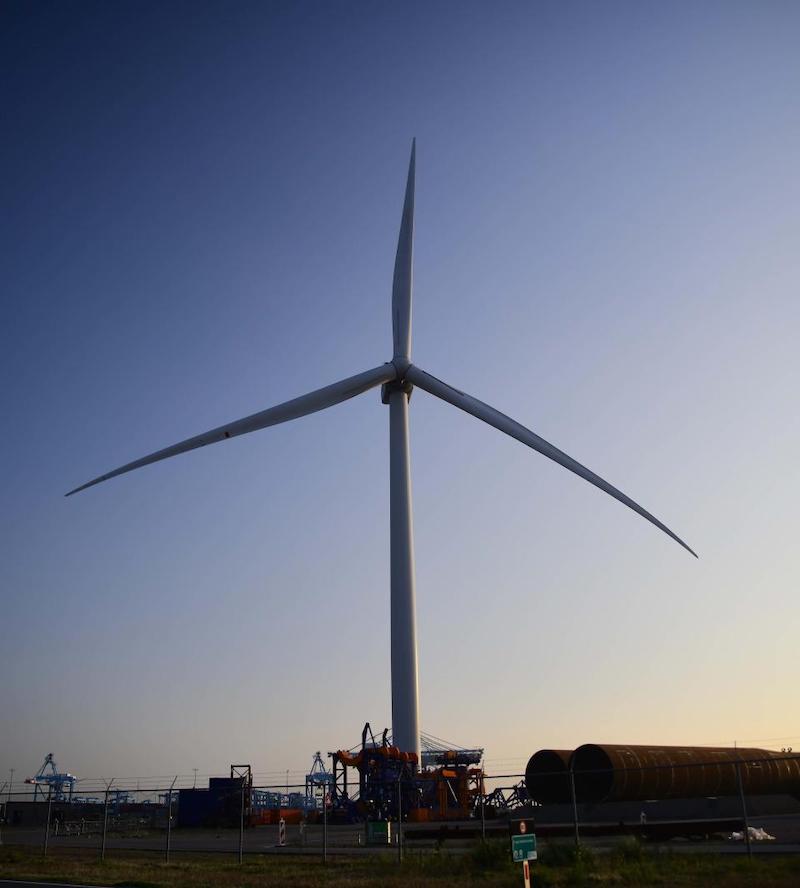 GE Renewable Energy has received several orders for its Haliade-X offshore wind turbines. In the U.S., the GE unit will supply Vineyard Wind 1, the country's first utility-scale offshore wind installation. The project will be installed 15 miles off the coast of Martha's Vineyard, Massachusetts, and will feature 62 units of the Haliade-X 13 MW turbine. With energy generation expected to start in 2023, the project will provide cost-competitive electricity for more than 400,000 homes and businesses in the state and is expected to reduce carbon emissions by more than 1.6 million tons per year. Find out more.
This One Goes to 14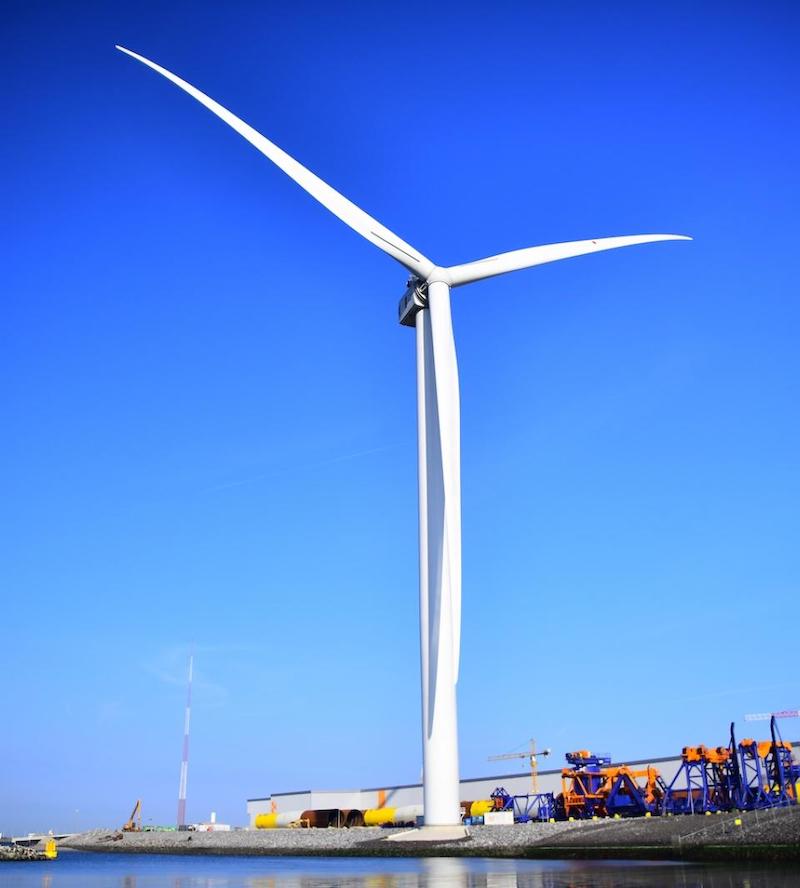 The Haliade-X will also power the Dogger Bank Wind Farm, a 3.6-gigawatt (GW) project to be located in the North Sea off the coast of the U.K. In October, the GE unit reached financial close on debt financing for phase C, the third 1.2-GW phase. Upon completion, Dogger Bank is expected to be the world's largest offshore wind farm. The agreement marked the first commercial order for the most powerful version of GE's Haliade-X offshore wind turbine platform. Dogger Bank C will be equipped with 87 Haliade-X 14-MW offshore wind turbines, the first turbines anywhere in the world to operate at 14 MW. "When we first commissioned our Haliade-X prototype in November 2019 at 12 MW, we made a big leap forward in the industry," said Vincent Schellings, chief technology officer for Offshore Wind at GE Renewable Energy. "Over the past two years we have learned a lot about operating and optimizing the performance of our Haliade-X platform, enabling us to uprate the Haliade-X platform to 14 MW today." The news brought the total number of Haliade-X units to be installed at Dogger Bank to 277. Read more about the close here and about the 14-MW Haliade-X here.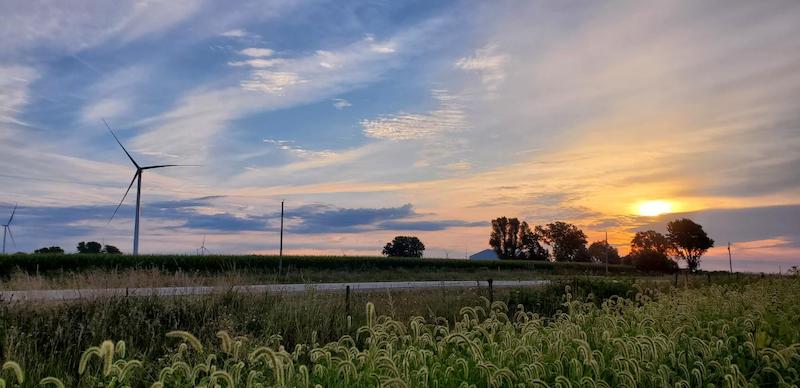 The Haliade-X might be racking up milestones, but it's not the only turbine experiencing head-turning success. GE Renewable Energy's 2-MW onshore wind platform surpassed an important goal itself, logging a combined 20 GW of installed capacity since its introduction in 2015, with turbines in 10 countries around the world and 23 American states. What does 20 GW look like? It's the equivalent of displacing 120 million tons of carbon dioxide in five years, and enough to power the equivalent of 12.9 million homes worldwide. The 2-MW platform also offers 98% global availability, meaning its turbines are able to operate reliably for customers when they need them to. Read more about the machine here.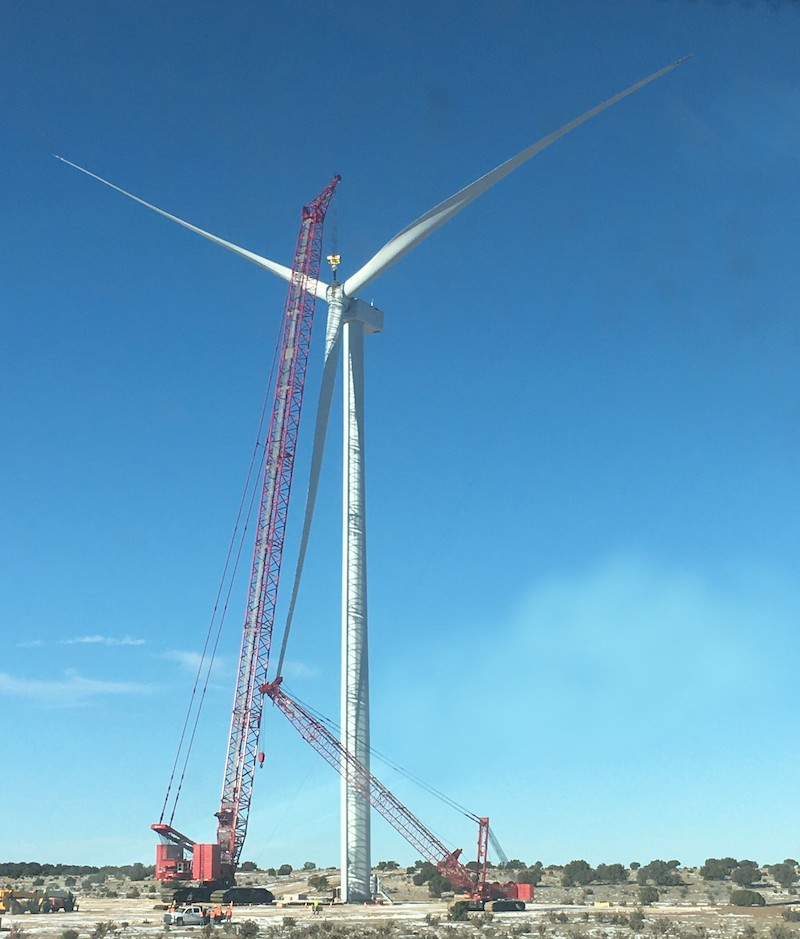 In January, the utility Pattern Energy announced that 377 2-MW turbines from GE will power its Western Spirit Wind project, which will consist of four separate wind farms in central New Mexico. When completed, Western Spirit Wind will deliver more than 1,050 MW — and help New Mexico meet ambitious energy goals. The state aims to get half its electricity from renewables by 2030. The order, which includes a 10-year full-service agreement, will be capable of powering the equivalent of 590,000 homes. Western Spirit Wind will rely on turbines ranging from 2.3 to 2.8 MW in nameplate rating and use various tower heights to optimize wind capture. Learn more about the agreement here.
The large Martin Drake Power Plant in Colorado Springs, Colorado, could soon serve as a blueprint for energy providers seeking to cut their carbon footprint and bring more renewable energy online. Colorado Springs Utilities, which had planned to decommission the coal-burning plant in 2035, was able to accelerate its plans by more than a decade thanks to six innovative GE gas units the utility expects to install by the end of 2022. Once the GE gas units are up and running, Springs Utilities forecasts CO2 emissions will decline 80% by 2030. The gas units at the center of this deal are the LM2500EXPRESS. They are called "aeroderivative" turbines because their beating heart is technology GE originally developed for the CF6 jet engine. In September, California announced that it, too, plans to call on GE Gas Power's aeroderivative gas turbines as the state transitions to more renewable energy. Read more about GE's plans in the Golden State.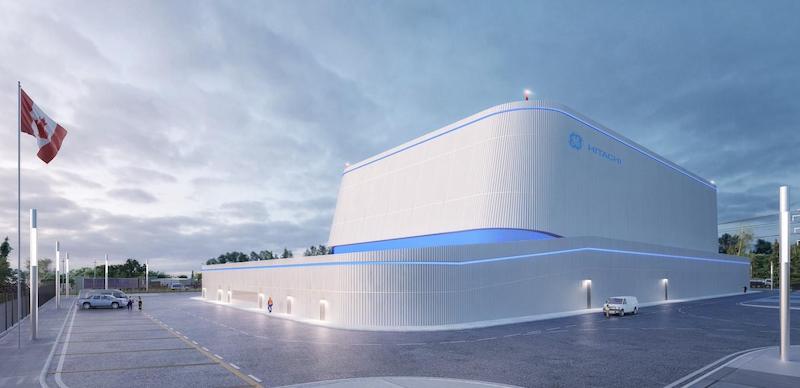 Like many countries, Canada has pledged to reduce its net carbon emissions to zero by 2050. The country has been boosting renewables, but it also plans to add to the mix a powerful new source: small modular reactors, or SMRs, which can be deployed faster than conventional ones and at a lower cost per unit of output. In early December, the province of Ontario selected GE Hitachi Nuclear Energy to build the first grid-scale SMR and bring it online by the end of the decade. Within weeks, Poland GE Hitachi Nuclear Energy, the Canadian nuclear industry company BWXT and Poland's Synthos Green Energy (SGE) announced their intention to cooperate in deploying at least 10 of GE Hitachi's BWRX-300 SMRs in Poland by the early 2030s. Read more about the Canada and Poland projects.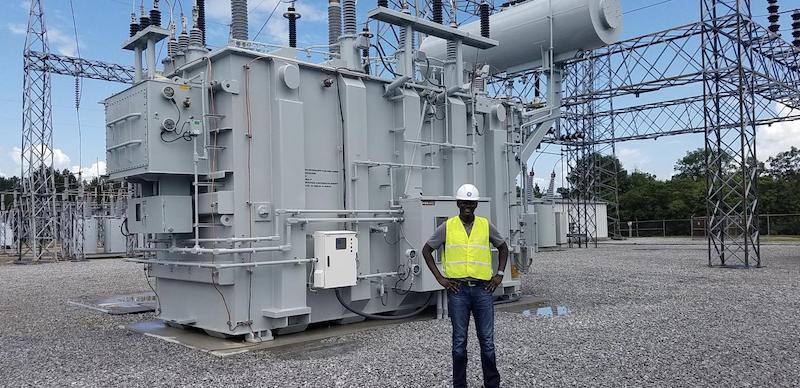 Energy's road map to the future wouldn't be complete with the grid — the connective tissue that brings everything together and connects homes and businesses to power producers. "The grid is the largest industrial system built by mankind," says Vera Silva, chief technology officer at GE Renewable Energy's Grid Solutions unit. And its job is getting harder. It needs to bring more renewables online while dealing with extreme weather. But in September, GE and Prolec GE, a subsidiary of a 50-50 joint venture between GE Renewable Energy Grid Solutions and the private company Xignux, successfully activated what is believed to be the world's first "flexible power transformer" in Columbia, Mississippi. It holds the promise of helping to transform the grid, make it more robust and bring it into the 21st century. Read about it here.
Shaping The Future — For 126 Years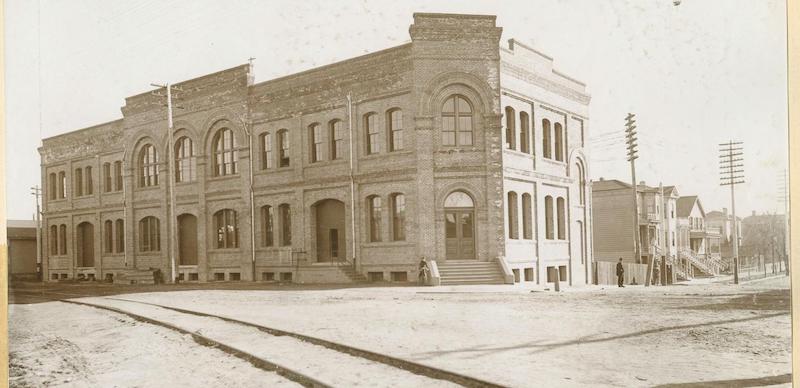 Thomas Edison famously lost the "war of currents" when the organizers of the World's Columbian Exposition of 1893 picked George Westinghouse's alternating current system (AC) over the GE founder's direct current (DC). But he quickly pivoted. GE embraced AC and in 1895 flipped the switch on the first long-distance high-voltage AC power grid in the U.S., linking the Folsom hydroelectric plant in California to Sacramento, some 22 miles away. On July 13, the 126th anniversary of the first power transmission, the Institute of Electrical and Electronics Engineers (IEEE) installed a memorial plaque at the still-standing Folsom station and named it one of its milestones.
The Folsom grid and the power plant — it included four 750-kilowatt GE generators made in Schenectady, New York — was perhaps a small victory for Edison, but it still has a huge impact today. That's because the station generated three-phase electrical current oscillating at 60 hertz, the frequency that's now the standard across North America, parts of South America, Japan, South Korea and other parts of the world. The frequency is also one reason why GE makes two kinds of its record-breaking HA gas turbines — the 9HA for 50hz countries and the 7HA for 60hz markets like Europe. GE still builds AC grid equipment and, in a twist, some of the most modern grids — high-voltage direct current lines (HVDC) that bring power onshore from offshore wind farms, for example — built on Edison's old DC ideas. "When you flip the light switch, the light must come on regardless of its power source, because behind the scenes, a modern, reliable and resilient grid is in operation," says Jérôme Pécresse, president and CEO of GE Renewable Energy.