Two is company, but three doesn't have to be a crowd. It can be a successful partnership.
Half a century ago, as commercial aviation was gathering speed, two events helped the industry take off in the U.S. and abroad. First came the legendary meeting between Herb Kelleher and Rollin King, who in 1967, in a San Antonio hotel bar, outlined on a cocktail napkin their idea for a low-fare carrier. They launched Southwest Airlines, a carrier that helped democratize air travel in the U.S. and spawned imitators at home and abroad. Three years later, executives from France's aerospace powerhouse Safran Aircraft Engines came to the Ritz-Carlton cocktail lounge in Boston for a momentous rendezvous with GE. The meeting led to CFM International, a 50-50 joint venture between the two partners that has become one of the world's most successful jet engine companies.
But there was a third company that helped both Southwest and CFM reach the stratosphere: Boeing. Since 1981, every Boeing 737 — one of the world's best-selling jets — has used CFM engines. Southwest, which has grown to become the world's largest low-fare carrier, also operates the largest fleet of the planes — some 730 Boeing 737 jets.
And that fleet will soon grow larger. CFM announced today that its LEAP-1B jet engines will power 100 new Boeing 737 MAX jets that Southwest ordered from the U.S. plane maker.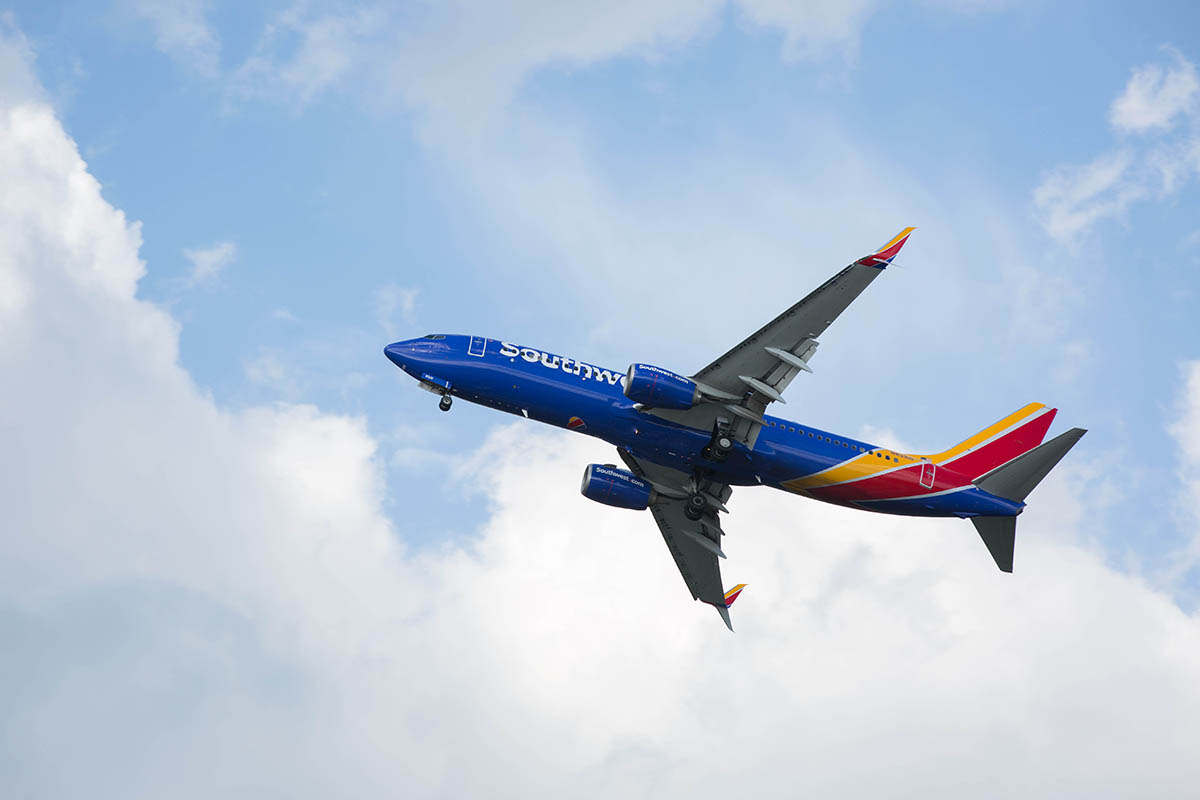 Southwest originally launched the LEAP-1B engine on the 737 MAX in 2011, with an order for 150 jets. This new deal takes the total order to 800 LEAP engines installed on its planes. The airline also ordered an additional 40 spare engines. Delivery of the new airplanes is scheduled to begin in 2022. Southwest also has options for 270 additional 737 MAX planes powered by CFM. "We are excited to take yet another monumental step forward in our long-standing partnership with Southwest Airlines," said Gaël Méheust, president and CEO of CFM International. "Furthermore, this agreement shows the trust this airline has in our products, and it clearly demonstrates the collective confidence we continue to share in the Boeing MAX aircraft and its bright future ahead."
CFM started developing the LEAP engine two decades ago. Its engineers were able to lower fuel consumption by 15%, lower CO2 emissions and make it quieter compared with the engine's predecessor, the CFM56, by using breakthrough materials and technologies. Fuel alone can add up to 20% of an airline's operating costs.
The designers achieved the savings by 3D printing from metal the intricate nozzle tips that spray a mixture of fuel and air into the engine's combustor to make it run more efficiently. The interior design of the walnut-size part is very complex and difficult to make. But engineers found a way to print it directly from a computer file.
The engine is also using parts made from advanced light- and heat-resistant material called ceramic matrix composites that can handle temperatures approaching 2,400 degrees Fahrenheit, where even the most advanced alloys grow soft. In general, jet engines can operate more efficiently at higher temperatures. "I thought it would be the holy grail if we could get it inside machines, and get more power and savings out of our jet engines," said Krishan Luthra, the GE researcher who spent several decades working on the material. "It could really make an impact."
Southwest took delivery of the first Boeing 737-300 powered by a CFM engine in November 1984 and named it Kitty Hawk to celebrate the Wright brothers. The jet took off for the first time with passengers on board on December 17 of that year, at 10:35 a.m. — 81 years to the minute after the first powered flight. "We had one plane in front of us," Southwest co-founder Kelleher recalled. "We kept saying to the tower, 'We've got to lift off at 10:35 a.m.' We said that about three or four times, and the guy ahead of us said, 'You know, I think they're nuts, but OK, give them clearance. Let them pass me and take off at 10:35, for crying out loud.' He had not the slightest idea what it was all about!"
The initial business plan for the CFM-powered Boeing 737 program was for 300 aircraft — 600 engines — to break even. But that number was wildly off. CFM went on to produce 4,498 CFM56-3 engines for the Boeing 737 Classic family. It manufactured another 15,242 CFM56-7B engines for Boeing Next-Generation 737s. Airlines around the world have ordered enough LEAP-1B engines to power more than 4,650 Boeing 737 MAX jets.
Gary Kelly, Southwest chairman and CEO, said that nearly 90% of the U.S. population has flown on a commercial aircraft. "The reason is simple — low fares democratized the skies, and Southwest Airlines had a lot to do with that," he said. And Boeing and CFM helped the airline along the way.
Categories
tags