Much has changed since GE first opened for business 129 years ago, but one thing has remained constant: the company's focus on innovation. It led to technology that allowed power companies to supply electricity to millions of people and electrify the world; it enabled doctors to find new ways to treat disease by developing new medical imaging technology; and it also helped open the world to travel and aviation, an industry that didn't even exist when Thomas Edison founded GE.
Today, innovation is playing another important role. It is helping GE engineers find new ways to make the world more sustainable and help solve looming challenges like climate change, the energy transition and decarbonization. It is also the lifeblood of GE's push to develop precision healthcare that will lead to personalized diagnoses and treatments, make healthcare accessible to everyone and make aviation smarter and more efficient.
"There is no one-size-fits-all solution," says Roger Martella, GE's chief sustainability officer. "We can go region by region, country by country, city by city and recognize that all these challenges require solutions that are tailored to specific circumstances and socioeconomic conditions, to different political systems and geographies. GE is uniquely positioned to do that."
Martella has a better understanding of the size of the problems — and of GE's potential to help solve them — than most people. He and a diverse team across GE's businesses and Corporate worked the past several months compiling GE's 2020 Sustainability Report, a 100-page document that shows what the company is accomplishing today and the work that lies ahead. GE released the report on Monday.
Martella says GE's scope, its global reach and its "understanding of the global differences and being able to tailor solutions to those unique circumstances" put it in a position to make a real difference. "That's the thing that leaves me in awe," he says.
GE Reports talked to Martella about the report on the eve of its publication. Here is an edited version of our conversation. (GE Chairman and CEO Larry Culp also wrote about the report on LinkedIn; you can find that post here.)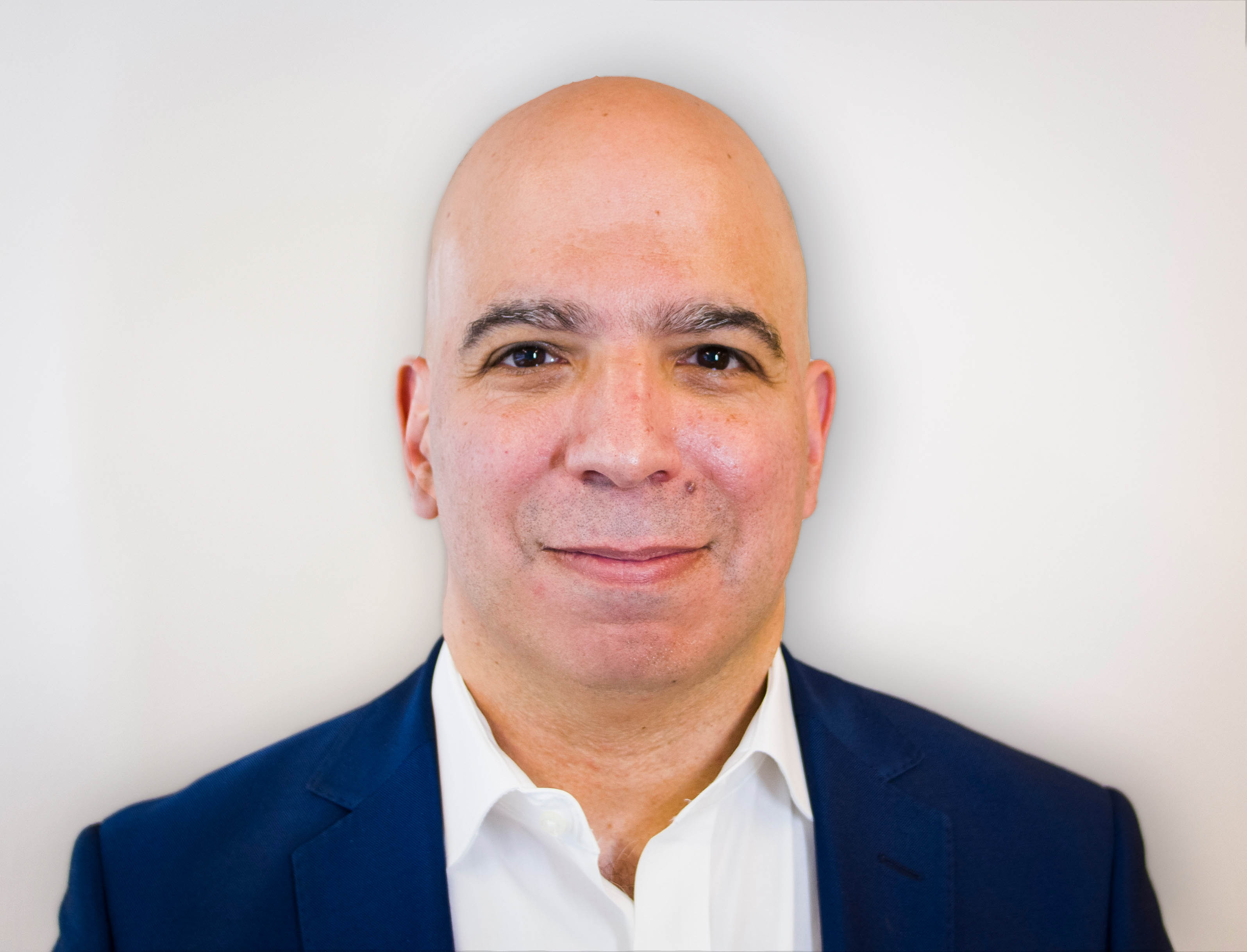 GE Reports: Why did you publish the report?
Roger Martella: We've understood for a long time that sustainability is integrated into the core of how GE operates, from board oversight and direction to the focus of our businesses on the technologies necessary to solve big challenges. This is something our 174,000 employees have in common. It's a source of pride. But while we understand the role we play internally, we also want to make sure that we're sharing this focus externally. This will help us build more partnerships with our customers and stakeholders, to make sure that GE not only succeeds but that we succeed together with our stakeholders in addressing these most pressing challenges.
GER: Can you tell us more about this collaboration?
RM: We're strong supporters of the Paris Agreement and helping countries and our customers achieve their own ambitious emission reduction goals. In 2020, we made a commitment to becoming carbon neutral in our own operations by 2030. This is a big deal for a large, global industrial company like GE. But we're even going further, with an ambition to be net zero by 2050 when we take into account the emissions from the products that we sell. Some people call this Scope 3 emissions. This lets our customers and stakeholders know we're going to make the right investments to provide the technology they need to realize their own carbon reduction goals. It all comes back to partnership and our role in innovating the technology for our customers to succeed.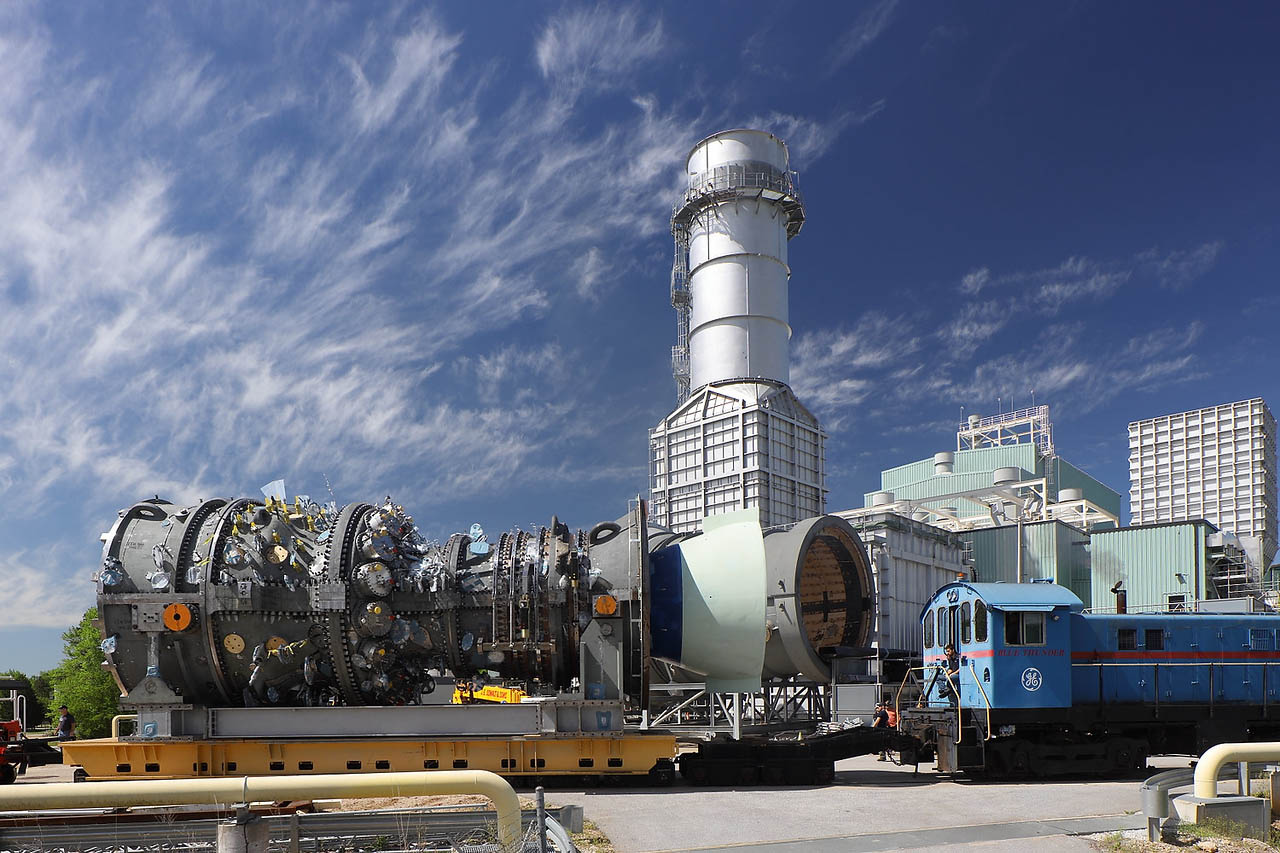 GER: Innovation is a running theme in the report.
RM: Innovation is the theme that's defined GE from day one. It's in our core DNA. Today, GE's businesses are focused on three of the planet's most pressing challenges. First is succeeding in the energy transition and decarbonizing the energy sector to address climate change while ensuring resilient, sustainable and affordable access to electricity for all people, including the billion people who lack access to reliable electricity. Second is ensuring all people globally have access to precision healthcare, including the 50% of the world's population who lack access to essential health services. And third is creating a future of smarter and more efficient flight by reducing greenhouse gas emissions through cutting-edge technologies.
While these challenges may differ, our approach is the same. We want to make sure that we're always delivering the most efficient, the most advanced and the most accessible technology to our customers for the benefit of improving the quality of life of people around the world. And while we are making sure to deliver the best technology today, we are also looking around the corner and investing in the breakthrough technologies of the future to achieve long-term success and sustainable outcomes. We believe that those challenges are also key strategic opportunities.
GER: What are these breakthrough technologies?
RM: When we think of breakthrough technologies in the energy sector, we think of carbon capture and sequestration as a way to make sure that we're addressing greenhouse gas emissions and decarbonizing gas turbines in the longer term. We also look to hydrogen as a fuel that GE's turbines can already use in a gas/hydrogen mix. We look for opportunities to increase the utilization of hydrogen, as well as to produce green hydrogen. At the same time, we're investing in small-modular nuclear reactors, the next generation of nuclear technology. We are also developing technologies for the grid to make sure it's more resilient. This includes physical tools to make sure that we can better integrate the electricity coming from renewables and digital tools to make sure we're prepared for severe weather events and additional threats to the grid.
In healthcare, it's critical and essential that everybody in the world have access to good healthcare and the same opportunities for diagnosis and treatment of all kinds of conditions. We innovate our technology to address different situations around the world, to make large machines portable, to make care accessible to people in all kinds of geographic and socioeconomic conditions, and to make sure we're reaching the half of the world's population that lacks access to reliable healthcare today. This is core to our sustainability mission. We are also utilizing artificial intelligence to enable precision care.
In aviation, we are committed to building the next generation of breakthrough jet engines and aviation technologies that build upon our 40% reductions in fuel and emissions over the last several decades. Last month, for example, we announced our commitment to developing open fan technology. Beyond engines, we're looking at sustainable aviation fuels and even ways to better manage aircraft to make them more sustainable and reduce their emissions.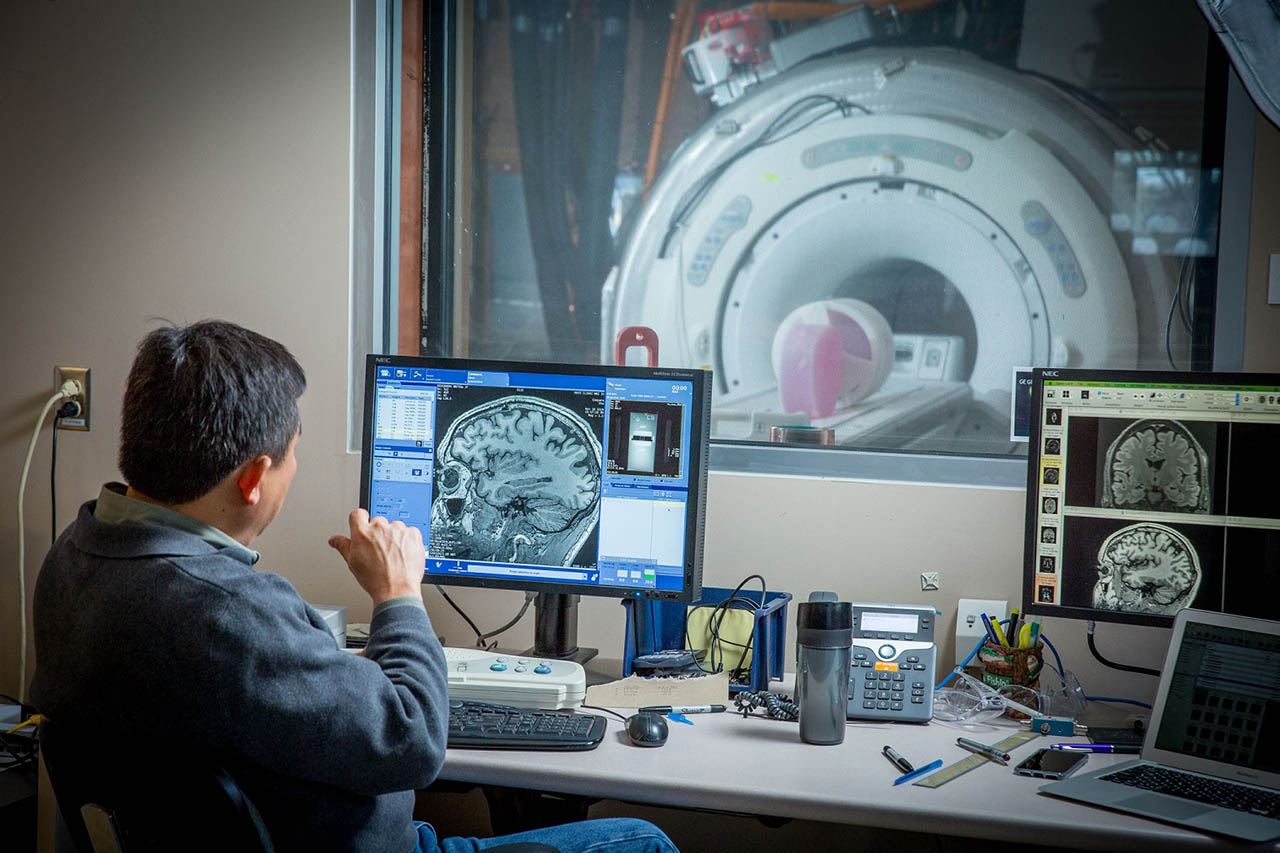 GER: This is a huge task. How do you pull it off?
RM: We're fortunate that sustainability is core to how GE operates. A key example is lean management. Lean and sustainability go hand in glove. Lean is all about continuous improvement, driving more efficiency and making sure we're using our resources better and more efficiently. It ultimately ensures our success, holds us accountable and keeps us moving in the right direction to realize our goals and targets. This lines up very well with how we're approaching sustainability. We are driving sustainability with the same operational rigor that we run our businesses. We want to continuously improve our technology, to continuously improve our processes — not only to be part of the solution but to make sure, for example, that we're addressing human rights across our whole supply chain, that we're using resources better and creating less waste, and that we're ultimately delivering the successes with our technology that our customers need to realize their ambitious goals.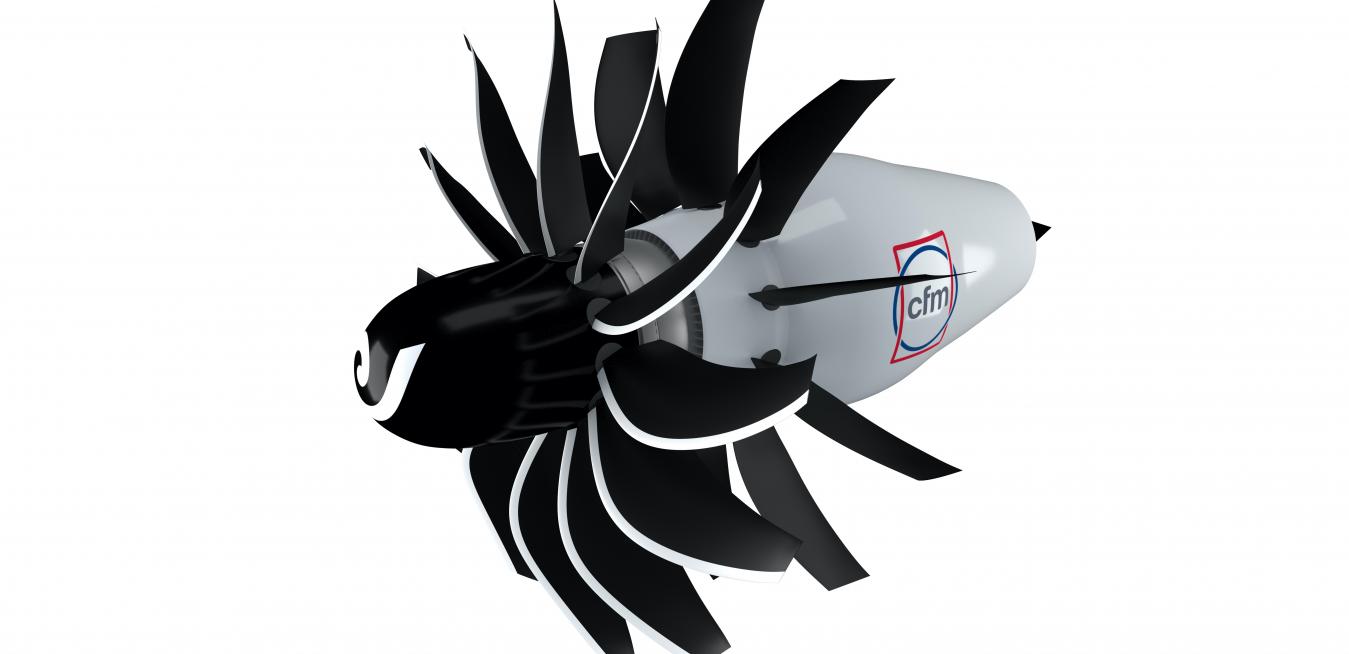 GER: Since we are speaking about concepts like lean management, what is the big GE framework for sustainability?
RM: Think of our approach as a circle. We start with the outermost layer, which is unique to GE: the very close alignment between our business missions and sustainability challenges involving energy, healthcare and flight that I already mentioned. The next layer is the sustainability principles that drive all the decision-making we do at GE. This includes promoting the safety of our employees and everybody who works with us, making sure we have the strongest human rights protections and ensuring an ethical supply chain. It's also about making sure that we're lifting our communities through the GE Foundation and creating opportunities for the next generation of engineers and leaders. There's also environmental stewardship, which includes our greenhouse gas and climate change commitments, but also making sure we're being good stewards of all our resources. Those are our sustainability principles, which align closely with the United Nations Sustainable Development Goals.
Central to everything we do is our unyielding culture of integrity. Every GE employee understands these principles. These include making sure that we're promoting environmental, social and governance issues, frequently referred to as ESG, in all our decision-making. These are core to how we operate at GE and everything we do. And we're committed to diversity and inclusion, knowing that as a global company we benefit from the diversity of views, engagement and influence in what we do. We know we have more to do, but we are committed to building a more diverse and inclusive workplace moving forward.
GER: You spent the past several months working on the report. What is the one thing that kept you going?
RM: I feel really privileged to be part of GE at this pivotal moment for our people, communities and planet. I am one of 174,000 employees who get to contribute to these solutions, which are not only good for business but good for the planet. It's a humbling opportunity. To be honest, we know the stakes are high, and we know that we have to succeed.
Image credit: GE.
Categories