Roger Martella, GE's chief sustainability officer, has a better understanding of GE's potential to help solve some of the world's biggest problems than most people. Speaking with GE Reports, he said it's important to remember that there's no one-size-fits-all solution. Instead, any advances must be tailored to varying socioeconomic conditions and different political systems and geographies.
Says Martella: "I feel really privileged to be part of GE at this pivotal moment for our people, communities and planet. I am one of about 174,000 employees who get to contribute to these solutions, which are not only good for business but good for the planet. It's a humbling opportunity. To be honest, we know the stakes are high, and we know that we have to succeed." Take a look at profiles of some of Martella's colleagues we recently published: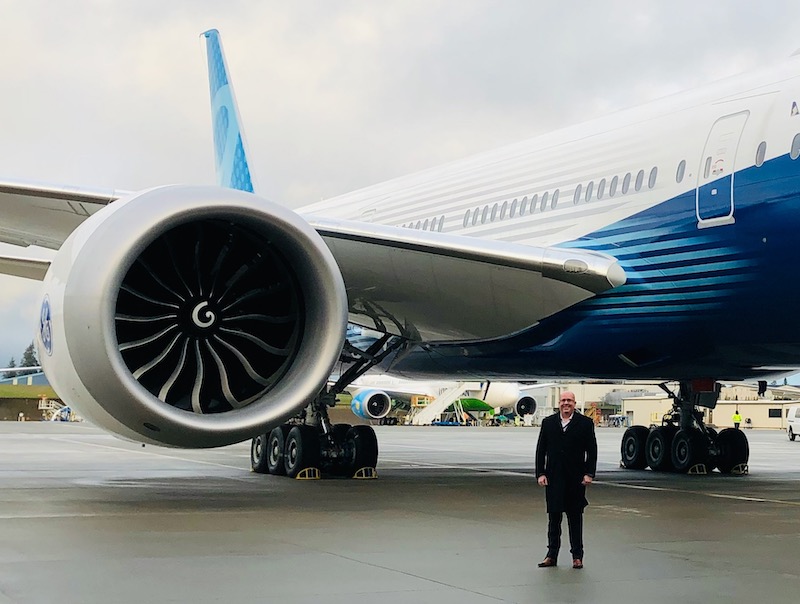 How do you build the most advanced aircraft engines while cutting carbon emissions? GE Aviation and Safran Aircraft Engines have done it for nearly 50 years through CFM International, a 50-50 joint venture that continues to revolutionize the aviation industry. In June, the pair announced they are extending their partnership to 2050 and launching the Revolutionary Innovation for Sustainable Engines (RISE) Program to develop an engine that will use 20% less fuel and produce 20% fewer CO2 emissions than the most efficient jet engines built today.
"I always wanted to learn as much as I could as quickly as I could, and I surrounded myself with people from whom I could learn the most," says Travis Harper, the GE product manager on the CFM RISE program. "As a child watching planes take off and land on the south side [of Chicago], I would never have dreamt that I would be leading our efforts to develop technologies that will make flying even more sustainable and available for generations to come."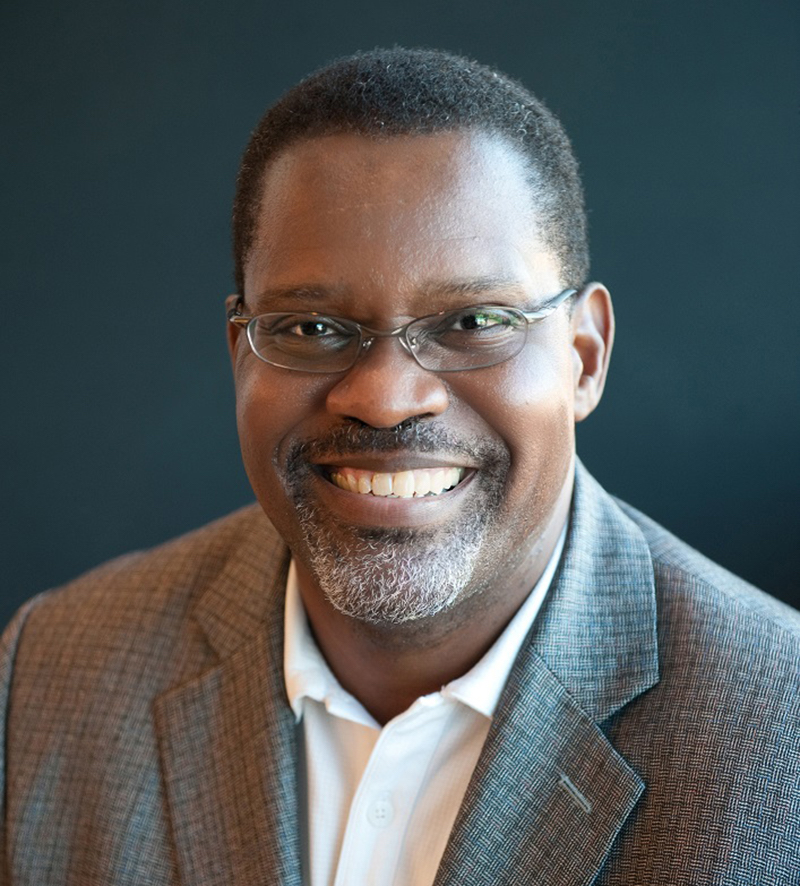 GE turned 129 earlier this year, and the spirit of curiosity, innovation and problem-solving that animated its founders Thomas Edison and Elihu Thomson is still very much in the air. GE Healthcare is one example. Its history has mirrored the meteoric pace of advances within medical science — from the first X-ray machines built by Thomson to CT and MRI scans, ultrasound and virtual care systems that use artificial intelligence. "You go back to Edison," says Mike Barber, who has spent four decades at GE Healthcare and now serves as GE's chief diversity officer. "There's resilience. It's just about trying to better understand: What do patients need, what do our customers need and what can we do from a technology perspective to create it and make it better?"

Barber believes the next 10 years could produce bigger gains in healthcare than the past 30, especially when it comes to precision healthcare. Just last year, for example, GE Healthcare partnered with a U.K. consortium led by the University of Oxford to devise software tools that can analyze medical imaging, laboratory data and clinical data to help predict which patients stand the greatest risk of developing severe respiratory distress, a key cause of mortality for people suffering from COVID-19. "There are just all kinds of benefits by combining the technology, leveraging AI and using the biological information around the patient," Barber says. "How diseases are being treated and patients are being diagnosed is going to continue to evolve and improve."
Alex Schwery is not intimidated by the sight of a big mountain. He grew up in the shadow of Switzerland's Matterhorn and summited its pointy peak last year. So when GE Renewable Energy was tasked with developing the technology to run a huge 1-gigawatt hydroelectric storage plant above the Alpine village of Linthal, Schwery was in just the right place. The chief consulting engineer at GE Renewable Energy's Hydro Power unit was part of a team that designed four ingenious pump turbines to efficiently move water between two lakes separated by a 2,000-foot drop — close to twice the height of the Eiffel Tower — and use them to store enough energy to supply the equivalent of 1 million Swiss homes for more than one day.
The plant also helps the electrical grid. In order for the grid to operate, it must be balanced, with supply and demand matching. So when the grid is anticipating too much power, it can use electricity to pump water to the upper lake through a network of tunnels. When demand spikes, it reverses the process to get electricity by letting the water run downhill through the turbines. Because the GE motor-generators can be precisely controlled in response to demand, the technology can be as much a power-generation play as an economic one. "Pumped storage is one of the most efficient way to store a large amount of energy, and you can control it both ways," Schwery says.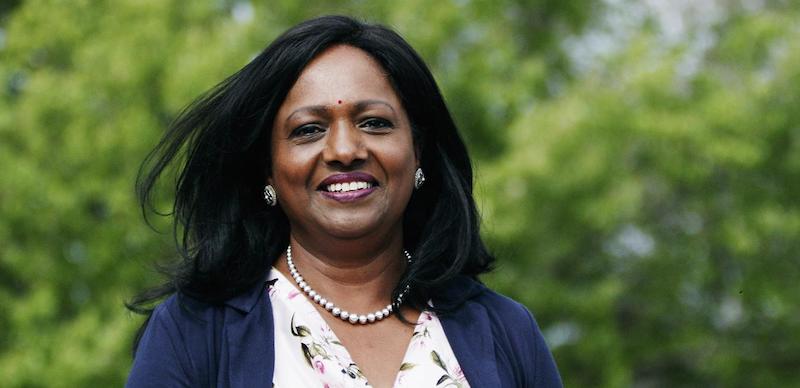 Growing up outside Philadelphia, Jhansi Kandasamy remembers being enchanted by her father's descriptions of fans as large as houses that cooled the giant 1,100-megawatt nuclear power plant where he was an engineer. She channeled that fascination into her career today at GE Hitachi Nuclear Energy, in Wilmington, North Carolina, where she is developing a new generation of nuclear reactors called small modular reactors, or SMRs.
SMRs produce carbon-free electricity while they are in operation and promise to play an important role in tomorrow's energy ecosystem. When the wind isn't blowing and the sun isn't shining, SMRs will be able to step up and pump out large amounts of energy. "It's fascinating for me to think about how I can play a small part in this initiative to help care for the earth," Kandasamy says.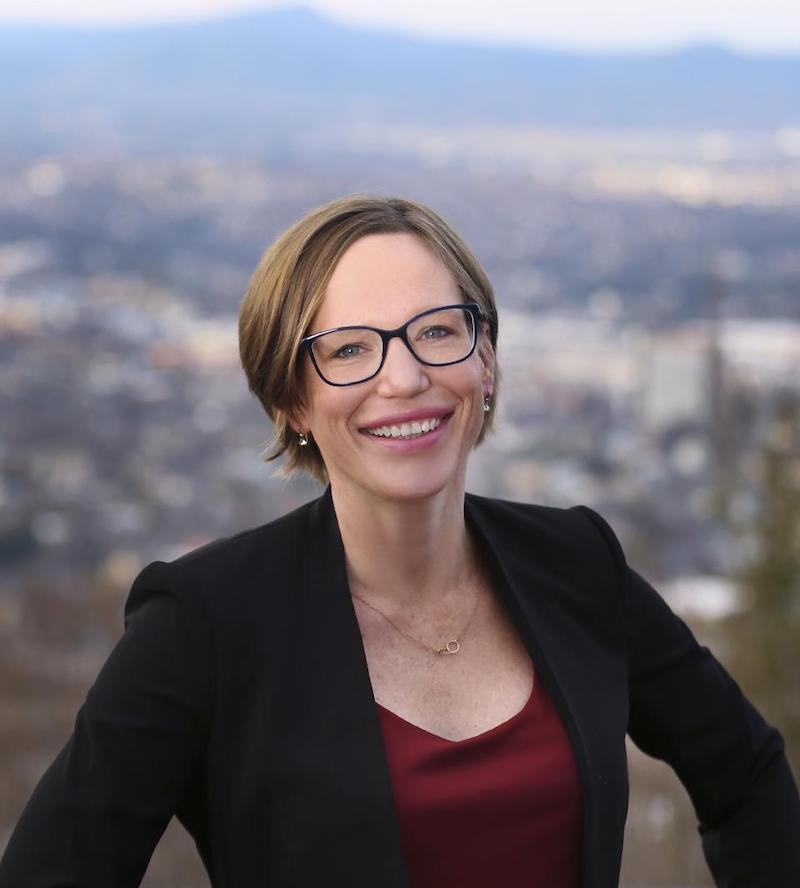 Sarah Lukens earned her Ph.D. in mathematics from Tulane University, and her postdoc work at the University of Pittsburgh School of Medicine and the University of Notre Dame involved building data-driven computational models to forecast infectious disease and control. But a chance meeting at a brewery with a friend eventually brought her to GE Digital, where she is devising clever ways to sift through piles of industrial data and human "domain" knowledge to extract valuable insights. "The future of analytics and artificial intelligence in industry isn't AI itself," she says, "but how the data is used in industries by people and by domain experts."
Named in April as one of 25 leaders transforming manufacturing by SME, a nonprofit industry group for professionals in manufacturing, Lukens is making sense of both the machine and human experience. And at GE Digital, she has the tools to do that. "The data we have at GE is amazing," she says. "I feel like I'm in academic heaven. Every day, I get to play with and explore data that I believe no other company in the world has."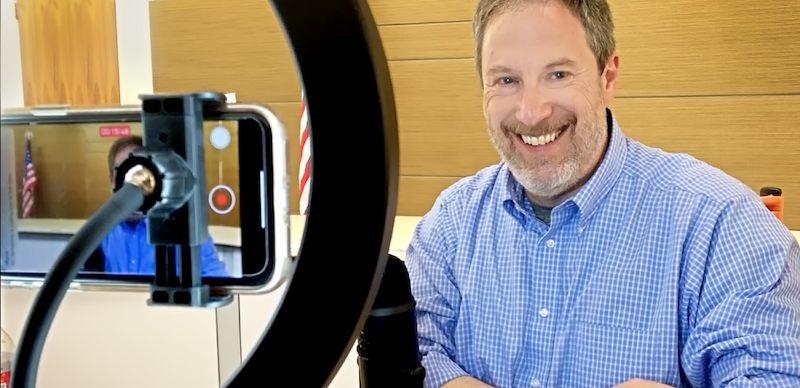 A passion for science was lit, literally, at an early age in Jeff Goldmeer. "In the winter, in New York, my dad would build a fire and I would just sit and be completely fascinated," he says. "Later, as an undergrad, when I learned that combustion was a thing and that you could study it, it really set me down the path I'm on today." That path has led him to become one of GE's foremost experts on unlocking energy from natural gas, hydrogen and other fuels. Goldmeer's technical job title is emergent technologies director for GE Gas Power, but he's better known around the company as the "Fuel Guy" and for co-hosting with Brian Gutknecht a popular podcast called, fittingly, "Cutting Carbon."
Helping reduce carbon emissions in the power generation industry, while meeting increasing energy demand, has become central to Goldmeer's work and the primary focus of Gas Power's podcast. "Cutting Carbon," which launched in December and has already completed three seasons, serves as an informal and insightful discussion of the challenges related to decarbonization and the solutions for the planet's energy future. Goldmeer says he's a little surprised at how quickly the show has become a hit. "I can't tell you how many times I've been told I have a radio voice," he laughs. "But no, I was not a deejay. I was not in musical theater or anything." The podcast's 18 episodes already have 18,000 downloads and counting.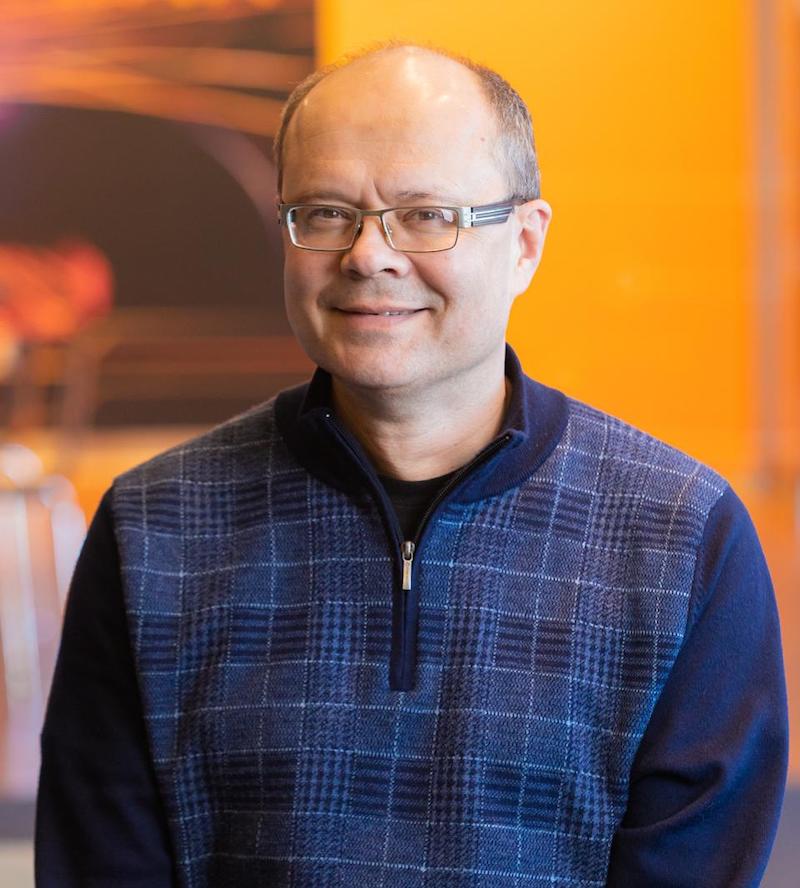 First responders arriving at an emergency scene in the future may be able to take a device smaller than a smartphone out of their pockets and use it to help them confirm that the air is safe to breathe. GE Research has announced that it's working with the Department of Defense (DOD) Threat Reduction Agency on a Compact Vapor Chemical Agent Detector (CVCAD) that could give an instant heads-up to first responders. The technology could also be adapted for wearable devices, unpiloted drones and wireless sensor networks.
The new sensor joins a growing family of similar devices being developed at GE Research under the leadership of principal scientist Radislav Potyrailo. Potyrailo and his team have developed gas sensors, already in commercial use, that can be installed at oil and gas facilities to detect leaks of methane, a potent greenhouse gas. This spring, the team announced it is working on a sensor smaller than a fingertip that could help users identify viruses, like the one that causes COVID-19, and other pathogens in the air. "This [work] should be an important step in reaching the desired performance of detect-to-warn devices for DOD applications," Potyrailo says.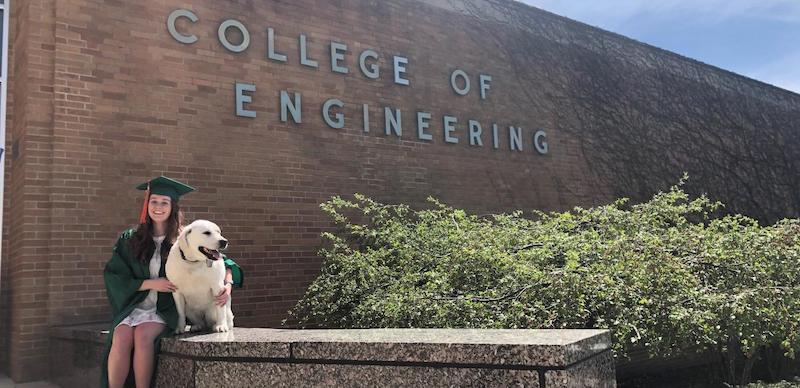 On the evening of May 26, GE engineer Abbey Bugenske was driving from Cincinnati to Cleveland to visit her parents when the governor of Ohio called. She had just been chosen as the first winner of the state's Vax-a-Million lottery, set up to boost participation in the COVID-19 vaccination program. "I didn't believe Mike DeWine was calling me," says Bugenske, who had intended to get the vaccine all along. "Kind of crazy."
Some people might take those winnings and go on a long vacation, but Bugenske is too busy. She is earning her master's in aerospace engineering at Ohio State while completing GE's prestigious Edison Engineering Development Program. She is now doing her first rotation in aeroderivatives on the LM9000 gas turbine. "It's been a lot to take in," she says of her first months at GE Aviation, "but I think the learning curve has definitely leveled. At this point, I'm just excited to dive deeper."

Aerospace engineer Pooja Choudhary still remembers her first plane ride. The Mumbai native was 11 years old when she joined her class on a school trip to Jaipur. But the city's famous pink palaces weren't what piqued Pooja's interest. She was in it for the plane ride. "When I was in school, watching planes fly overhead would fascinate me and inspire me to dream high," she says. That fascination with flight never left her. She studied engineering and in 2017 landed at GE's John F. Welch Technology Center in Bengaluru. Now in her 20s, she works on the latest jet engines, explores new manufacturing technologies like 3D printing and develops data analytics so that customers like Air India can keep their planes flying.

The center, which celebrated its 20th birthday in 2020, has come to play an outsize role in the way GE innovates, designs products and services, and works with customers around the world. The facility employs roughly 3,500 people with doctorates, engineers and other specialists and serves as a home to GE Research and GE businesses including Aviation, Healthcare, Gas Power and Renewable Energy. "We understand GE, we understand the products, we understand the customers, and it's just awesome to finally have that in one place," says Alok Nanda, the center's CEO.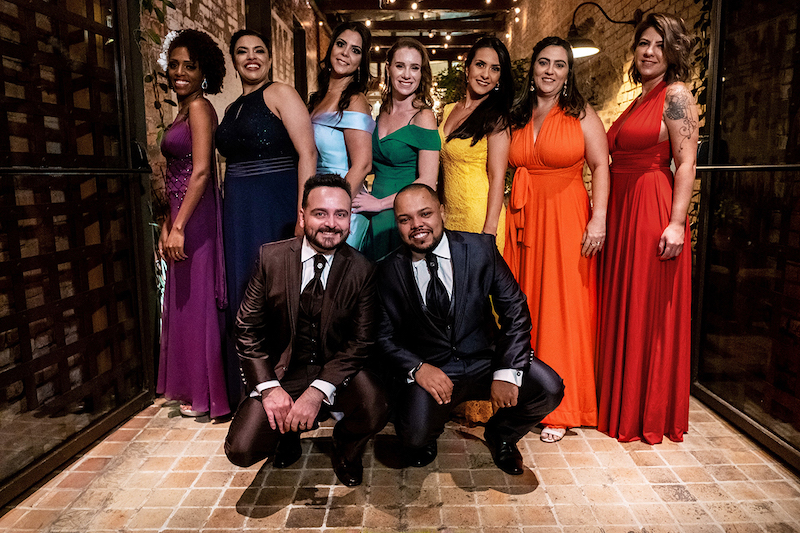 In late 2019, when David Ilécio married his longtime partner, he didn't tell his co-workers that his new spouse was a man. Growing up in a multiracial family, Ilécio had learned to feel protective of his identity and cautious of potential discrimination. "From what I had seen in other parts of my life, when people come out, there are problems," he says. "I didn't want that translating to my career."
But in 2020, emboldened by the acceptance he'd received from his mother and his involvement with starting a local chapter of GE Healthcare's African American Forum in Brazil, Ilécio decided it was time to come out and be himself, a choice that also opened up a happier and more productive work life. "I'm connecting to more and more people and getting more creative," Ilécio says. "Now I can do everything that I want to do. I can speak the way I want to speak." In fact, speaking up for others is now part of the 16-year GE Healthcare veteran's official work description: He recently added the title of diversity and inclusion ambassador to his public profile.
Categories