Michael J. Barber didn't have to look far afield to find his calling. He was just a senior in high school in Wisconsin in the 1970s when he landed an internship at GE Medical System, the forerunner of GE Healthcare. Over the next few years, as his internships and coursework expanded, he began working full time and finished his last two college courses at night to graduate. During the internship before his senior year of college, his colleagues at GE told him not to interview anywhere else and Barber listened.
He joined a GE business that in the four intervening decades has grown roughly twentyfold in sales and helped bring to market many of the healthcare technologies we take for granted today — CT and MRI scans, digital X-rays, ultrasound. Barber's career was similarly meteoric. While at GE, he got a degree in electrical engineering at the Milwaukee School of Engineering, became the GE unit's vice president for technology and chief engineer, and now serves as GE's chief diversity officer.
"As a 17-year-old walking into this company that helped me financially get through college, I met a lot of very smart people," Barber says, where mentors would later steer him to think about future leadership roles in management in the computed tomography (CT) team. "Working with them and being able to contribute with my ideas, that was great. Did I ever expect that it would lead to working in all corners of the world and with clinicians doing exciting things? I didn't have those kinds of aspirations. I just wanted to be the best engineer that I could be."
And he succeeded. When Barber started, he joined a group of scientists and engineers working to take medical imaging into the future. Today, he holds four patents for X-ray systems design. He followed a path typical for engineers working at the company since its founding 129 years ago on April 15, 1892: They would take the insights and breakthroughs achieved by their colleagues and build on them. "You go back to Edison," Barber says. "There's resilience. It's just about trying to better understand: What do patients need, what do our customers need and what can we do from a technology perspective to create it and make it better."
GE Healthcare in particular is standing on the broad shoulders of two GE co-founders: Thomas Edison and Elihu Thomson. It was Thomson who redesigned the incandescent light bulb — which was commercialized by Edison — and got it to emit invisible X-rays. He used the breakthrough to build one of the first commercial X-ray machines — just one year after Wilhelm Roentgen discovered the still mysterious X-rays — and demonstrated how the new device could be used to diagnose fractures.
Thomson built on some of the trickier technical problems that Edison and his colleagues had solved, notes Barber, such as dispersing the intense heat produced when electric current energized the X-ray tube's tungsten wire. Another prolific GE innovator, William Coolidge, then improved on the design so much that modern X-ray tubes used by the medical imaging industry today owe their foundation to him. Coolidge, who later ran all of GE Research, also joined Edison, Thomson and a number of other GE scientists in the National Inventors Hall of Fame.
The spirit of curiosity, innovation, and problem-solving remain very much present at the company. Barber predicts that technologies like artificial intelligence will revolutionize healthcare all over again in the coming decade and lead to precise treatments tailored to individual patients. "There are just all kinds of benefits by combining the technology, leveraging AI and using the biological information around the patient," Barber says. "How diseases are being treated and patients are being diagnosed is going to continue to evolve and improve."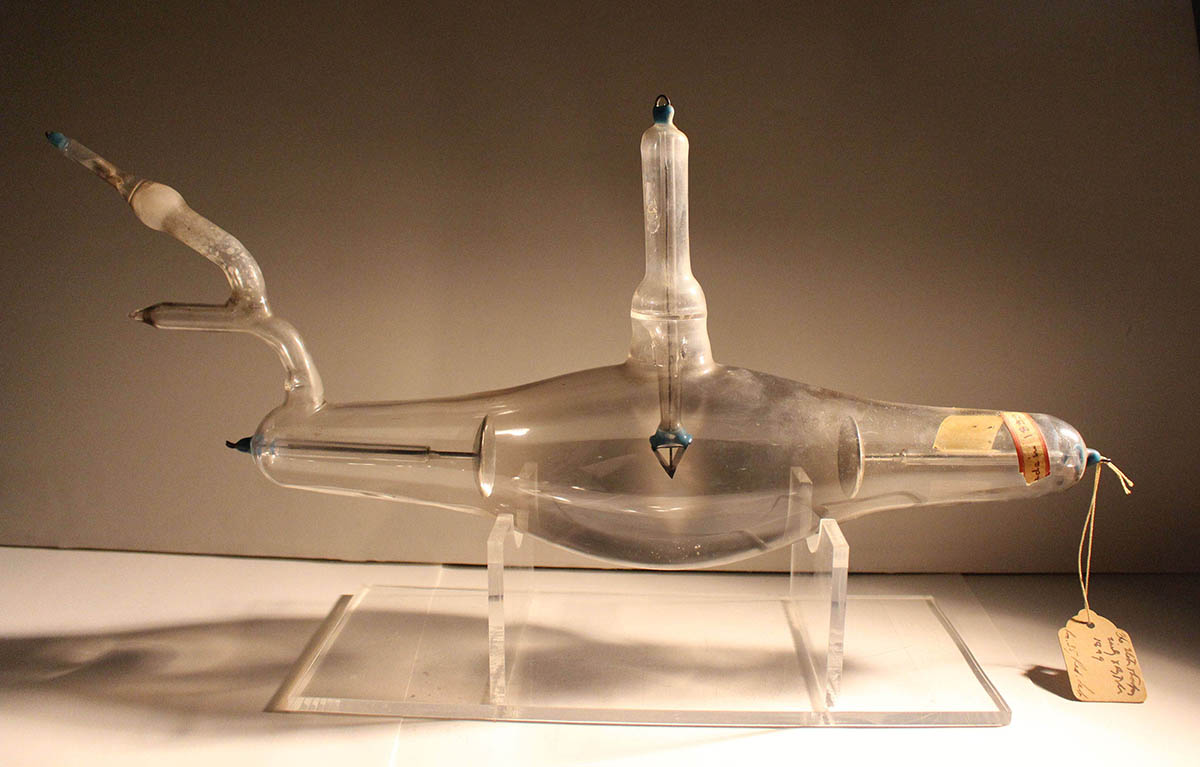 Barber echoes Kieran Murphy, GE Healthcare president and CEO, who recently said there was not a "single person who doesn't want to spend more time with the patient and less time on administration and trying to figure out technology. For example, we must do whatever we can, through the use of AI, to speed up the capture of the image and the analysis of the image. The concept of invisible AI, an invisible friend in the background who is positioning the patient properly and ensuring that there's a smooth flow of patients through the system and prioritizing the scans that need to be read — that's the kind of AI that I really see being a huge helping hand."
When Barber joined the company in 1981, all this was still far in the future. The GE division's main source of profit came from selling the film that allowed doctors to capture images of lungs, bones and other organs. But what got Barber hooked on his job was GE's culture. GE Medical Systems was going through a profound transformation and the vibe at work was somewhat akin to a startup, he recalls, with teams working in secret "skunkworks" locations to prototype devices.
"I had friends who volunteered to work with colleagues from GE Research on a 'special' project," Barber said about the warehouse a few miles away from the main campus that had been retrofitted. "You'd hear about design challenges, breakthroughs and additional people being pulled over to help, and investigational units being sent to key academic partners."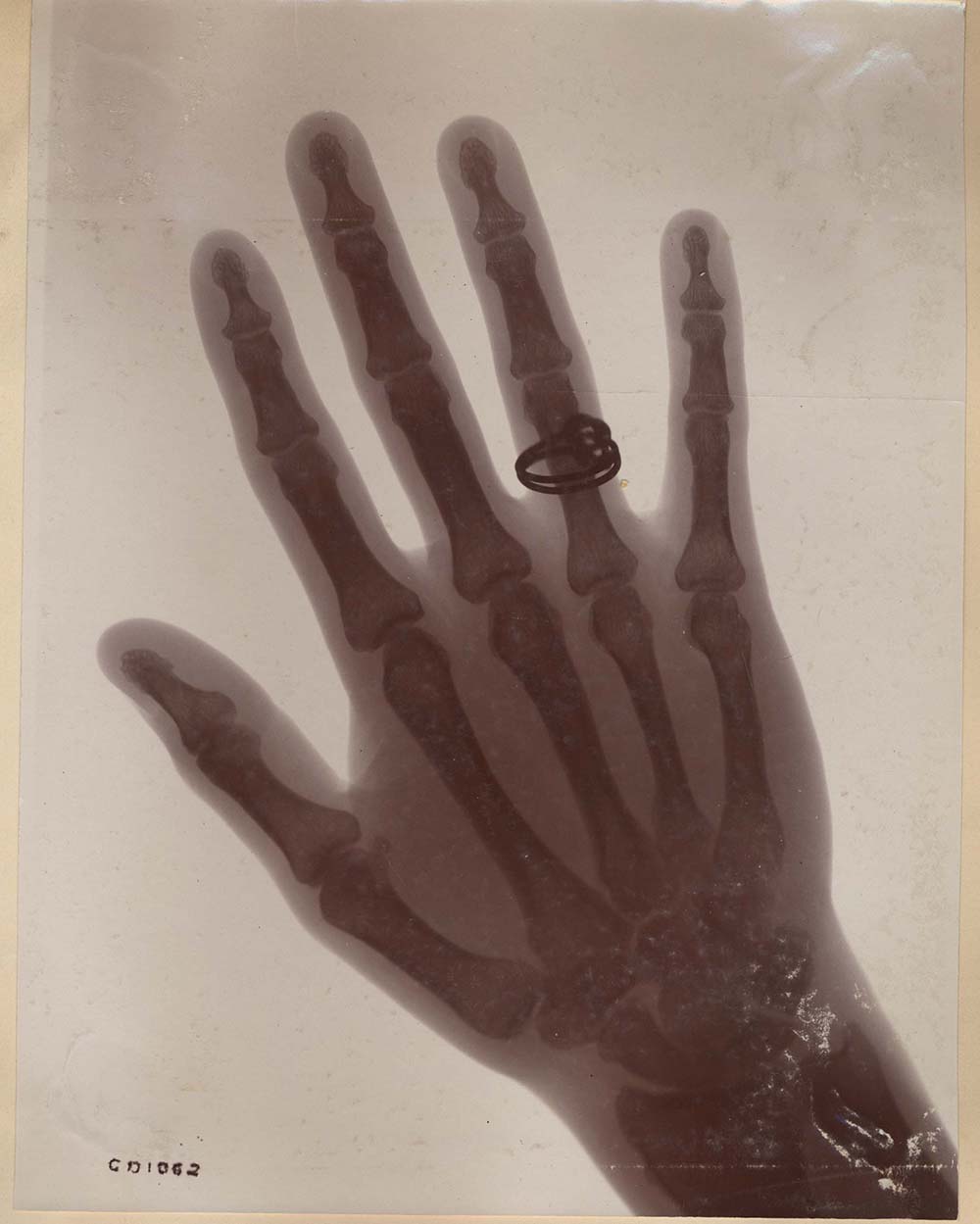 Led at the time by Dr. Walter Robb, GE's medical products team had already introduced CT, an X-ray technology that drastically reduced scan time and improved image clarity. It was also working on a new generation of X-ray machines and designing its first magnetic resonance scanners. At the time, magnetic resonance imaging (MRI) was a groundbreaking approach for peering inside the body that didn't require radiation. "Dr. Robb was looking for ways to really help change the practice of medicine," Barber says. "And so that became part of our mantra."
Robb insisted that his scientists talk to academics and clinicians to understand what they needed. His friendship with Jack Welch meant the GE chairman would sometimes allocate money directly to promising healthcare breakthroughs to speed their development. Barber credits both men with understanding early that imaging the human body would become a key technology for doctors — and lead to successful GE business. In 2020, GE Healthcare had $18 billion in revenue.
As in Edison's and Thomson's time, there was also plenty of experimentation. GE Research, GE's R&D center in Niskayuna, New York, which Robb, like Coolidge before him, would go on to lead, often seeded ideas to the healthcare division, which would create markets and commercialize the applications. Scientist John Schenk, for example, found a way to harness powerful magnetic fields to take one of the first MRI images of the brain. Today, teams at the research center are still pushing the boundaries and developing next-generation CT and other imaging systems to reach new levels of image clarity that could help doctors diagnose disease quicker and more accurately.
Barber rose to become president and CEO of GE's Molecular Imaging and Computed Tomography (MICT) business, and along the way led the X-Ray Engineering unit where engineers had figured out how to digitize X-rays so that hospitals would no longer have to keep basement storage rooms full of patient films. They adapted technology incubated by GE Research for the U.S. Defense Department to digitize X-ray film, but to display the X-rays for doctors they needed big LED-like screens, which were still rare in the early aughts. Eventually, they found a supplier tucked away in Silicon Valley that could produce state-of-the-art flat panels.
Digitized images then opened the door to AI systems that can analyze, say, lung X-rays and flag to radiologists those scans that may contain abnormal findings. Last year, for example, GE Healthcare partnered with U.K.'s National Consortium of Intelligent Medical Imaging (NCIMI), led by the University of Oxford, to devise software tools that can analyze medical imaging, laboratory and clinical data to help predict which patients stand the greatest risk of developing severe respiratory distress, a key cause of mortality for COVID-19 patients. "We hope to develop a simple, mathematical prediction model for COVID-19 pneumonia to determine how well patients will do," professor Fergus Gleeson, a consultant radiologist and professor of radiology at the University of Oxford, told GE Reports.
Barber believes the next 10 years could produce bigger gains in healthcare than the past 30. AI and genetic sequencing are just two examples. Combining new technologies with a more holistic view of patient data could help individual patients get the care they need and usher in the era of precision healthcare.
Looking back, Barber says, as a young man he couldn't have imagined how far his career would take him or how fast the technology would evolve. "It really is limitless in terms of what could be done as long as we can better understand the human condition. There's still huge potential."
Categories
tags