If you want to get an idea what the future will look like, step with us inside GE facilities where employees are designing floating wind turbines, developing superconducting generators inspired by magnetic resonance machines, designing hybrid-electric engines for planes, assembling medical scanners that fit inside the pocket, and working on other groundbreaking technology. Take a look at our list: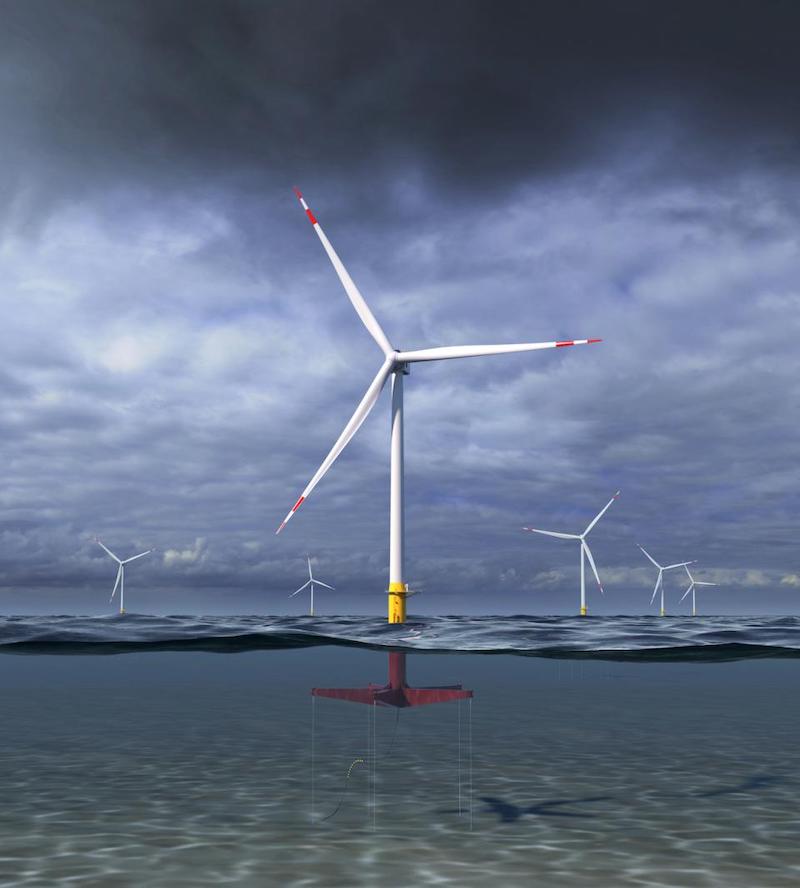 We know how to build wind farms on land and in relatively shallow waters, but it's an entirely different story in places where the continental shelf quickly drops off, like parts of the West Coast. A team at GE Research has developed a floating wind turbine concept that promises to make that possible. Unlike fixed-bottom offshore turbines that require depths less than 60 meters (200 feet), the new design would be safely tethered to the seafloor to keep it upright and steady. GE is partnering on the project with marine industry innovator Glosten. The team designed a 12-megawatt floating version of the Haliade-X, the most powerful offshore wind turbine in operation today. The concept turbines have a rotor diameter of 720 feet and can generate 67 gigawatt-hours of electricity a year. Just one such machine could produce enough electricity to power the equivalent of 16,000 American households. The proposal comes with advanced controls that could allow it to be installed in deep coastal waters. The work is sponsored by the Department of Energy's Advanced Research Projects Agency-Energy (ARPA-E). Learn more about GE Research's floating wind turbine project here.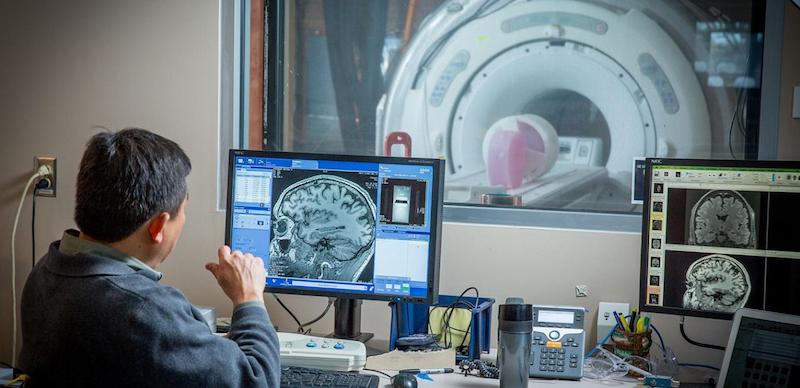 A discovery made in the coldest cold more than a century ago is heating up GE's wind turbine research. In 1911, Dutch physicist Heike Kamerlingh Onnes found that electrons, which usually lose energy as they careen around an electrical conductor, met no resistance in a mercury wire cooled to near absolute zero — the lowest possible temperature of minus 459.67 degrees Fahrenheit. That phenomenon, known as superconductivity, is influential in a host of applications such as speedy computer chips and magnetic resonance imaging (MRI). Now superconductivity may be paving the way to more efficient generators for powerful offshore wind turbines.
Backed by a $20.3 million contract from the Department of Energy, the GE researchers are looking for ways superconducting generators can help lower wind energy costs, simplify the turbine manufacturing supply chain and support the DOE's goal of nearly tripling wind power's share of U.S. energy production to 20% over the next decade. Find out more here.
NASA Partners With GE On Hybrid Electric Flight Research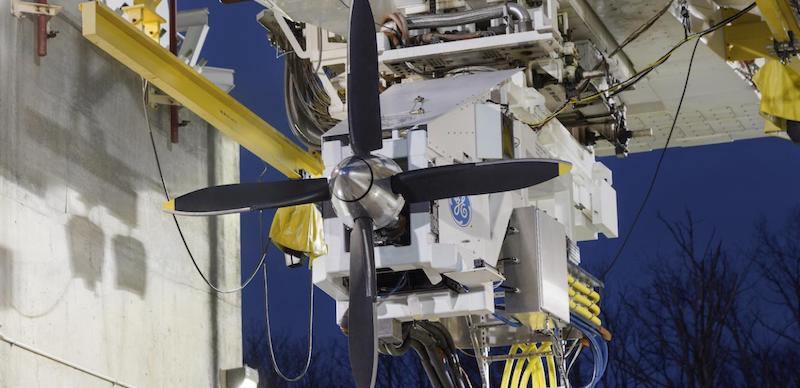 "Decarbonizing flight is our industry's moonshot," GE Aviation president and CEO John Slattery wrote after a visit to NASA in September. Now GE engineers and the U.S. space agency get to work on the moonshot together: In late September, NASA awarded GE $179 million to help mature electric flight propulsion technologies. Find out more about what that means here.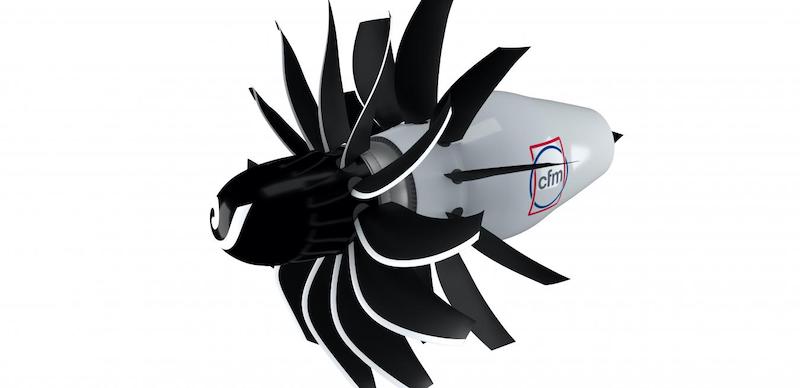 In June, CFM International, a 50-50 joint company between GE and Safran Aircraft Engines, announced the launch of the Revolutionary Innovation for Sustainable Engines (RISE) Program to demonstrate advanced technologies for the next generation of engines that will use 20% less fuel and produce 20% fewer CO2 emissions than the most efficient jet engines built today. Read more about the declaration here and the RISE program here.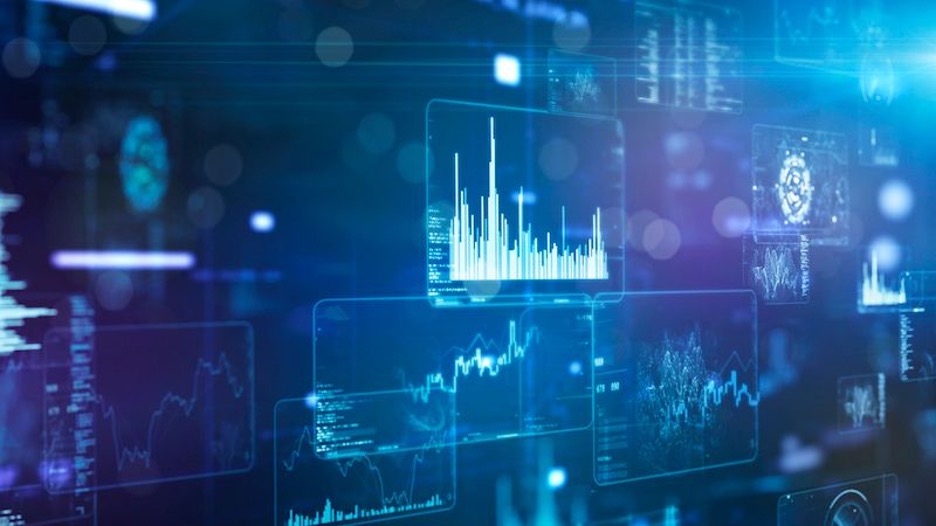 The University of Cambridge, Cambridge University Hospitals and GE Healthcare have agreed to collaborate on developing an application aiming to improve cancer care, with Cambridge providing clinical expertise and data to support GE Healthcare's development and evaluation of an AI-enhanced application that integrates cancer patient data from multiple sources into a single interface.
Building on research supported by the Mark Foundation for Cancer Research and Cancer Research UK, the collaboration aims to address the problems of fragmented or siloed data and disconnected patient information, which is challenging for clinicians to manage effectively and can prevent cancer patients from receiving optimal treatment. Read more here.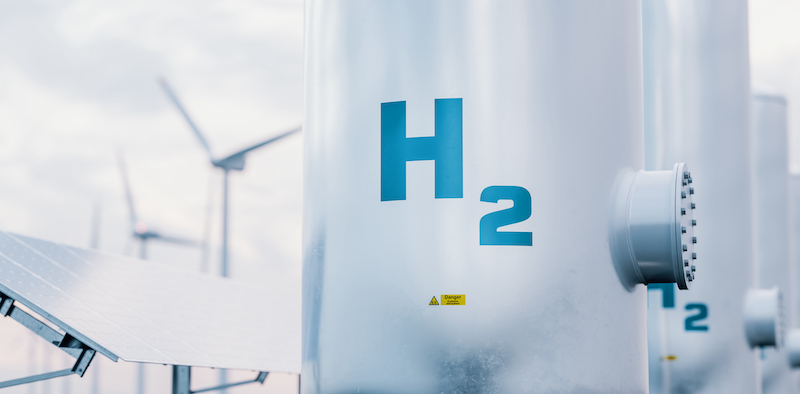 In July, New York announced plans to bring green hydrogen into its portfolio of sustainable energy solutions — and GE will help the state along the way. This fall, the Brentwood Power Station on Long Island began a full-scale demonstration project to test the feasibility of running on a blend of natural gas and clean-burning hydrogen. GE Gas Power, whose aeroderivative combustion turbine powers the station, will provide the blending technology and help execute the conversion. GE Gas Power is already an industry leader in the use of hydrogen, which can be produced by splitting water molecules to yield oxygen and hydrogen. Learn more about New York's plans here.
Imagine a 6-foot-long robot worm emerging from a tunnel it just dug, safely bringing supplies to frontline troops. This is one of the many uses envisioned for the bio-inspired "soft robot" successfully tested this year by GE Research, working with the Defense Advanced Research Projects Agency's Underminer program. The goal of soft robotics is to give devices many more degrees of freedom in movement than conventional robots. Soft robots have the flexibility to make sharp turns, squeeze through confined spaces and pick up and move all kinds of objects. These designs are often inspired by nature, seeking to mimic structures like octopus tentacles and elephant trunks. Lead engineer Deepak Trivedi (pictured) and his team took design cues from the physiology of the lowly earthworm — which isn't quite as lowly as we thought. Learn more here about Underminer.
GE Research And AT&T Partner On 5G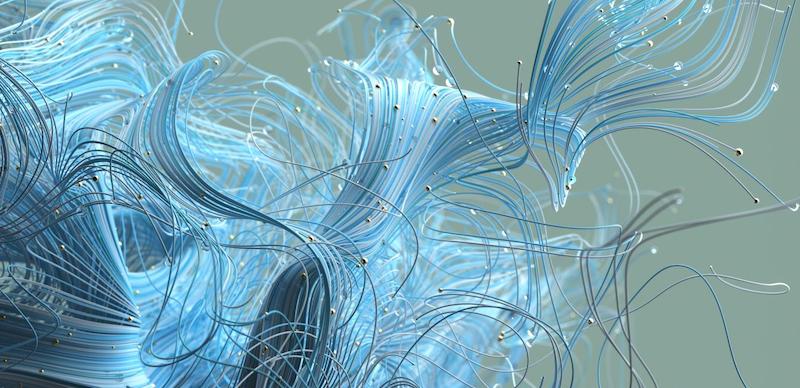 Over the past two decades, four generations of mobile networks have changed how we live, shop and talk to each other. But the next generation of wireless networks, 5G, which can achieve data transmission speeds 10 to 100 times faster than we're currently used to, could quickly change the status quo again. One industry it could alter dramatically is healthcare. GE Research, which partnered with Verizon earlier this year on industrial applications, is also working with AT&T to bring 5G connectivity to the digital test bed at GE's Forge Lab in upstate New York so that the healthcare applications of tomorrow can be tested today. Read about it here.
The Next Big Thing In CT Scanners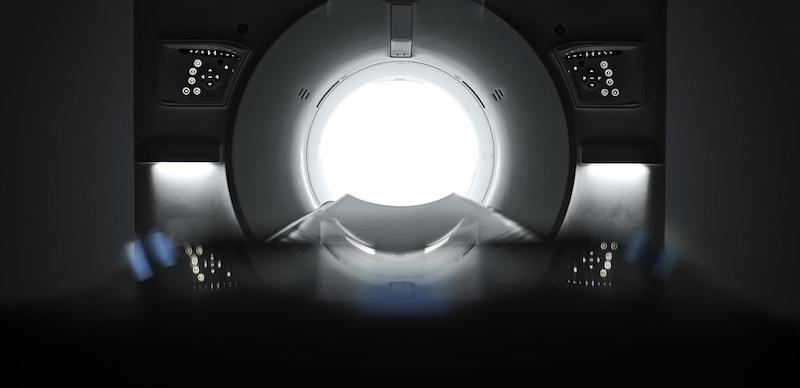 CT scanners have been an essential diagnostic tool for decades, but there's been a limit to the detail they can reveal. GE scientists and a Swedish startup, Prismatic Sensors AB, have been working on a technology that uses innovative X-ray detectors made of silicon to count photons and improve images. Now Sweden's Karolinska Institutet and MedTech Labs are beginning a pilot study of the technology. Its promise was so great that GE Healthcare decided to acquire the company about a year ago, marking GE's first acquisition since Larry Culp joined the company as chairman and CEO in late 2018. It could improve imaging in oncology, cardiology, neurology and other fields. Read about it here.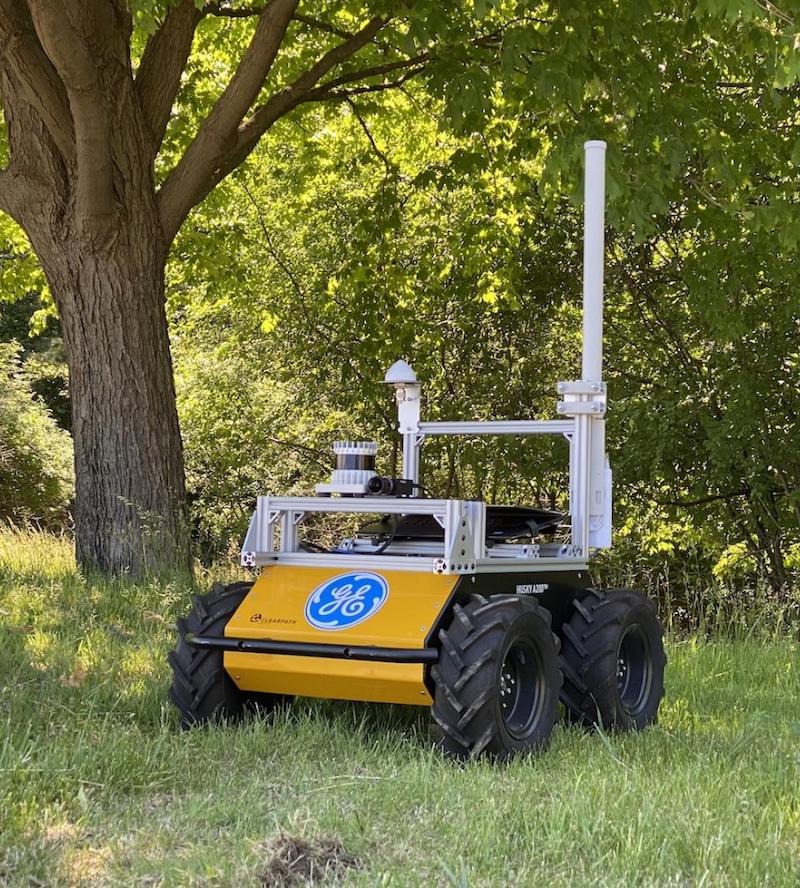 When the military wants to send an autonomous vehicle into the field, it's nothing like cruising down the highway. It must navigate "unstructured environments," which means its AI brain needs to read obstacles in its path — a tree trunk, a ditch — and make quick decisions about what to do next and avoid getting stuck. A year-old collaboration between GE Research and the U.S. Army called the Scalable Adaptive Resilient Autonomy Program (SARA) has now successfully demonstrated such a "risk-aware" vehicle, dubbed the ATVer. Instead of roads and buildings, ATVer recognizes objects in its way, then applies machine learning to adjust its direction accordingly. This ability to step back and assess a situation is called humble AI. GE developed the technology, and it has already been field-tested in wind turbines to maximize their output and reduce outages. Applying the same ideas in SARA has resulted in a roving robot that exercises an abundance of humility and caution, like a soldier out on patrol. Find out more about SARA and the ATVer here.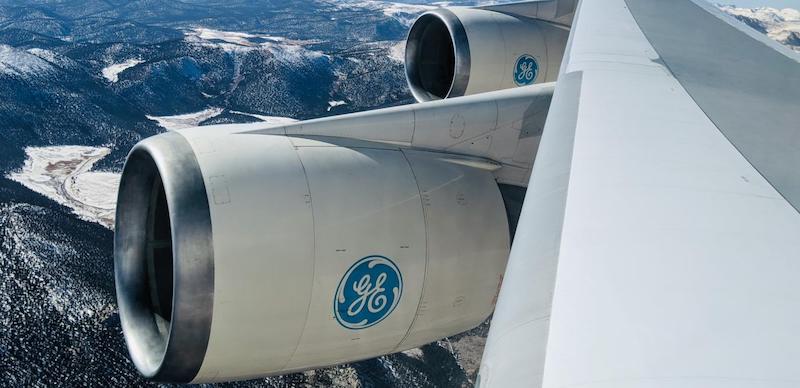 GE Aviation is deeply involved in trying to reduce carbon emissions, but to take the carbon out of air travel will require a cooperative effort by airlines, equipment manufacturers, governments and engineers. That's where Gurhan Andac comes in. As GE Aviation's engineering leader for aviation fuels and additives, Andac has devoted his career to researching biofuels and sustainable aviation fuels (SAF). Today only a fraction of 1% of the fuel consumed in aviation is SAF. Andac thinks that could jump to around 10% in 10 to 15 years. Find out more here.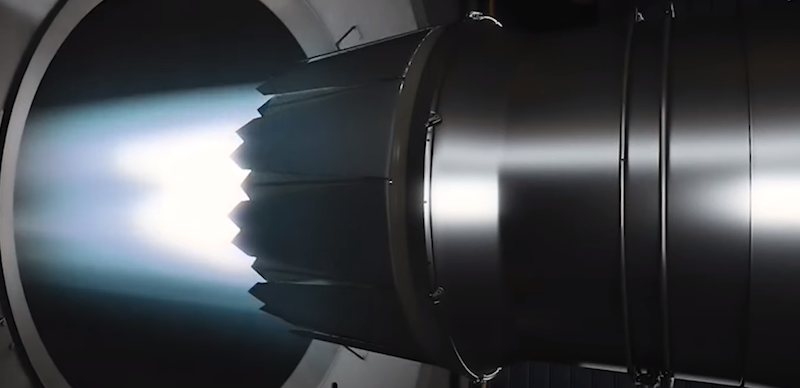 The XA100 is an adaptive cycle engine that has been engineered to automatically adjust to nearly any situation a military jet encounters — "all without the pilot pushing a button," says David Tweedie, general manager for advanced combat engines at GE Edison Works. Designed for future use in the Lockheed Martin F-35A and F-35C, the engine will improve fuel burn on long patrols and increase thrust in combat situations. When Tweedie's team fired up the second prototype at GE's altitude test facility in August, it generated "a tremendous amount of excitement," he says. Learn more about the XA100 here.
"The grid is the largest industrial system built by mankind," says Vera Silva, chief technology officer at GE Renewable Energy's Grid Solutions unit. And its job is getting harder. It needs to bring more renewables online while dealing with extreme weather. But in September, GE and Prolec GE, a subsidiary of a 50-50 joint venture between GE Renewable Energy Grid Solutions and the private company Xignux, successfully activated what is believed to be the world's first "flexible power transformer" in Columbia, Mississippi. It holds the promise of transforming the grid and bringing it into the 21st century. Read about it here.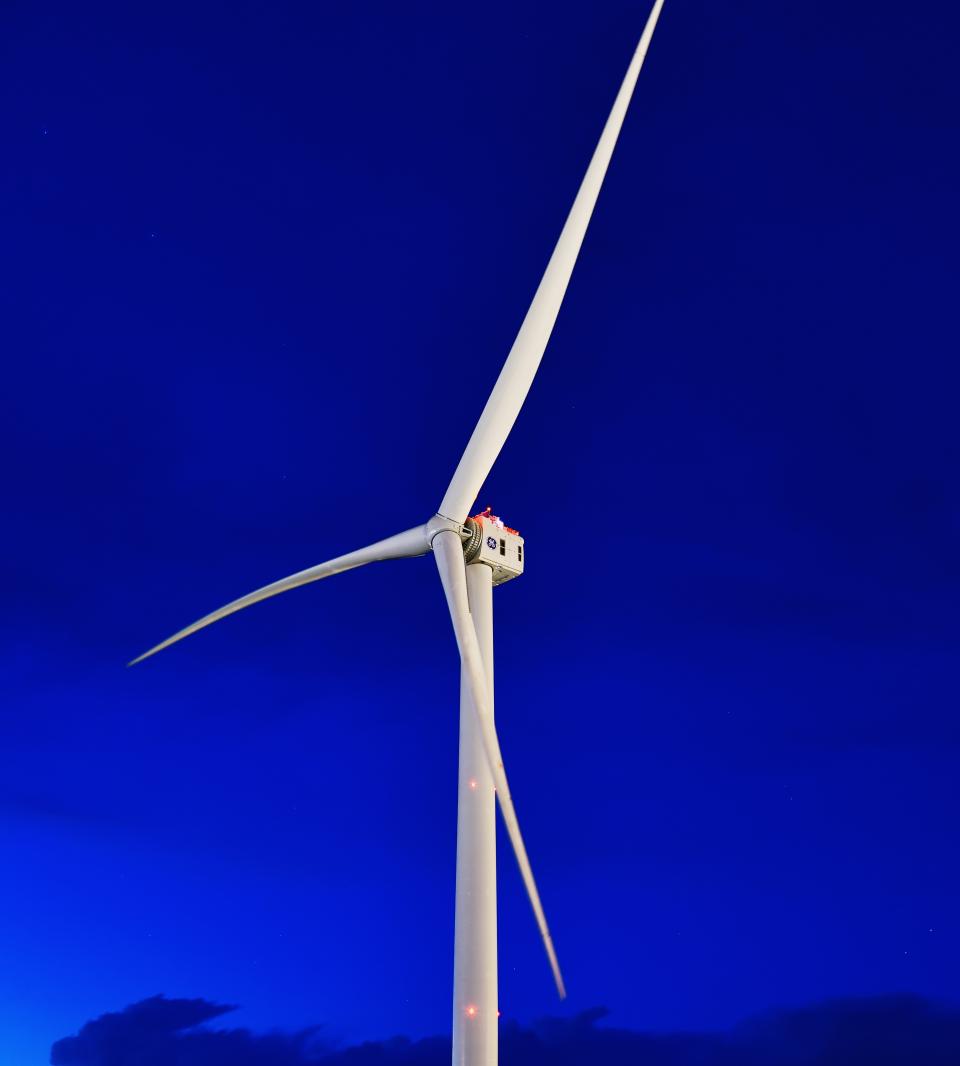 To make the components for a machine like GE's Haliade-X offshore wind turbine, foundries typically spend weeks handcrafting a wooden model, using it to make a mold, casting the parts in the mold and then shipping those parts to where they need to go — which can be thousands of miles away. In September GE, along with Fraunhofer Institutes and Voxeljet AG, announced a project that promises to streamline how those parts are made. The partnership will develop what's billed as the world's largest 3D printer for offshore wind applications, allowing parts to be cast in close proximity to where they'll be used. The Advance Casting Cell, as the 3D printer will be called, will be a sand binder jet printer, which works much faster than laser-based methods and also can produce larger parts. Trials are planned for early 2022, and the team envisions a machine that could print molds used for key turbine components that measure up to 9.5 meters in diameter. 3D-printing the molds on-site would help save time, lower costs and make the casting industry more sustainable by reducing its environmental impact. Read more here about the Advance Casting Cell.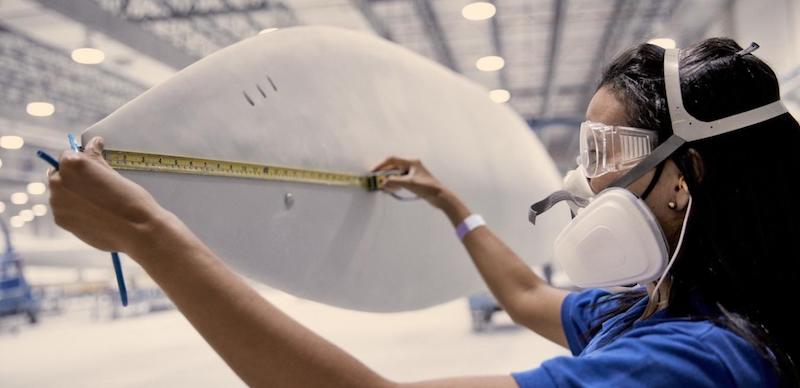 Wind energy is a powerful tool for shrinking the world's carbon footprint, but making the machines that convert wind into clean power comes with its own footprint. That's why LM Wind Power, a subsidiary of GE Renewable Energy, recently committed to producing zero-waste blades by 2030. Already a user of 100% renewable electricity in its manufacturing, LM Wind Power aims to reach the goal by reducing the amount of materials used to make the blades, recycling excess materials, keeping waste out of landfills and ensuring that nothing gets incinerated without energy recovery. Learn more about LM Wind Power's plans here.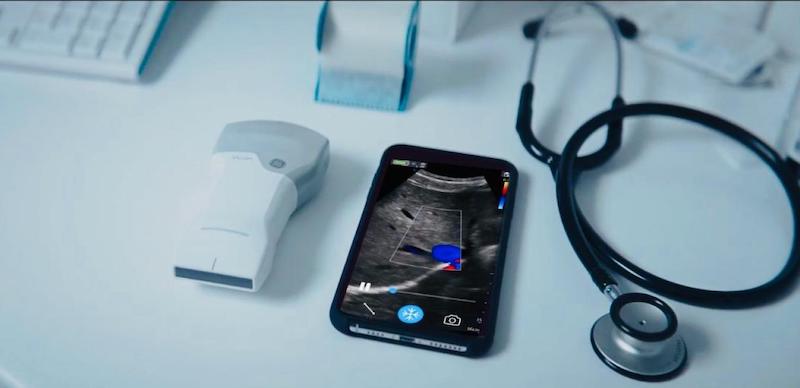 Last year, Dr. Yale Tung Chen, an emergency medicine clinician in hard-hit Madrid, Spain, became one of a handful of clinicians around the world testing Vscan Air, a handheld, wireless ultrasound scanner developed by engineers at GE Healthcare. The device, which GE released for sale in the U.S. and Europe in March, beamed images from the ultrasound probe to an app on his smartphone. "I've been using it on COVID-19 patients, scanning hearts, lungs, blocked vessels," he says. It fit inside his white coat pocket and allowed him to examine his patients "and make decisions quickly right at the bedside." Anders Wold, president and CEO of global ultrasound at GE Healthcare, envisions the Vscan Air "as delivering on the future of healthcare at a time when ultrasound has proven to be an essential tool at the point of care." The family of Vscan tech is making a big difference in a wide variety of settings. In Papua New Guinea, where roads are scarce and many babies are delivered at home, Vscan has been an invaluable tool for supporting expectant mothers and their babies. In Zambia, Sister Miriam Cibale Mushoda is using Vscan where she once relied on her hands to tell if an expectant mother was carrying her baby in breech. Dr. Nils Petter Oveland also has found the technology essential, whether on a three-month mission to Haiti or overseeing research and development at the Norwegian Air Ambulance Foundation. At St. Luke's University Health Network in New Jersey and Pennsylvania, widespread Vscan use is helping improve the standard of care and save money through increased efficiency. Read about the Vscan here.