In 2020, protests across the world inspired crucial conversations in places they needed to happen, and led many institutions, large and small, to redouble their commitments to diversity and inclusion. They were ongoing at GE, which hired Mike Barber as the new chief diversity officer, and where the company's African American Forum, a support network for Black employees, approached its 30th year. GE Reports profiled some of the leaders whose careers demonstrate their commitment to equality — and their determination to make things better for the next generation.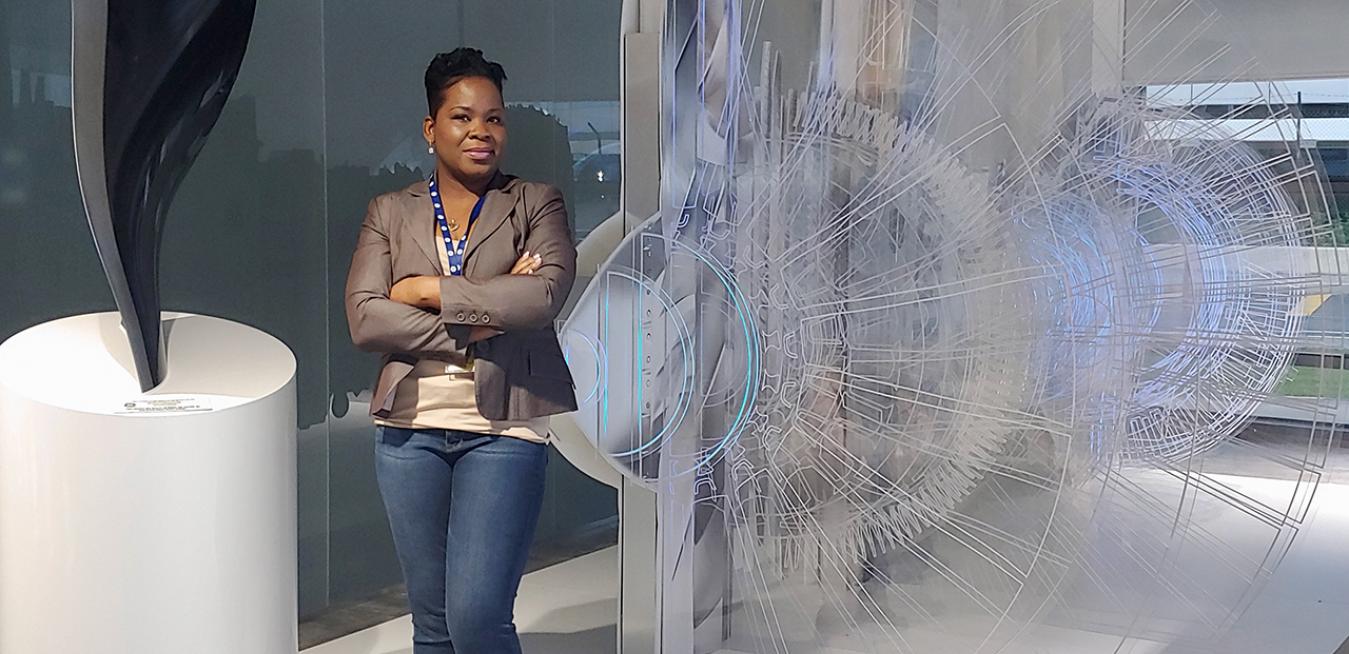 A couple of years ago, going through a rough patch, Nackia Salmon undertook a passion project she called My Story. Her idea was that people who found themselves in similar circumstances could share their personal stories, gathered through Salmon's website and YouTube channel, and find strength by learning from others. "I absolutely believe that our stories are powerful to shift hearts and minds," Salmon said. Her own extraordinary story started in Jamaica, where Salmon grew up, and has brought her to a job as a senior manager at GE Aviation. Science and mathematics, she found early on, told their own kind of story, which she was adept at understanding: "With math and science, it was straightforward and I could work hard and see the results of my efforts," she said.
This year Salmon has needed the solace she finds in the stories of others. In March, following a fulfilling My Story retreat to Jamaica, she was cast into the thick of it at work — where she and her colleagues grappled with work-from-home protocols and the economic uncertainty resulting from the coronavirus pandemic. Then came the killing of George Floyd in Minneapolis. "That was just a symbol and representation of the challenges we face daily," Salmon said. "If we are honest, the system is not equal for everyone. So why do we keep holding on to these systems?" In dialogue, she said, she finds encouragement: "I'm praying that the listening sessions and courageous conversations we are having today will help change hearts and minds to take action. It's time to create a culture that is equal for all."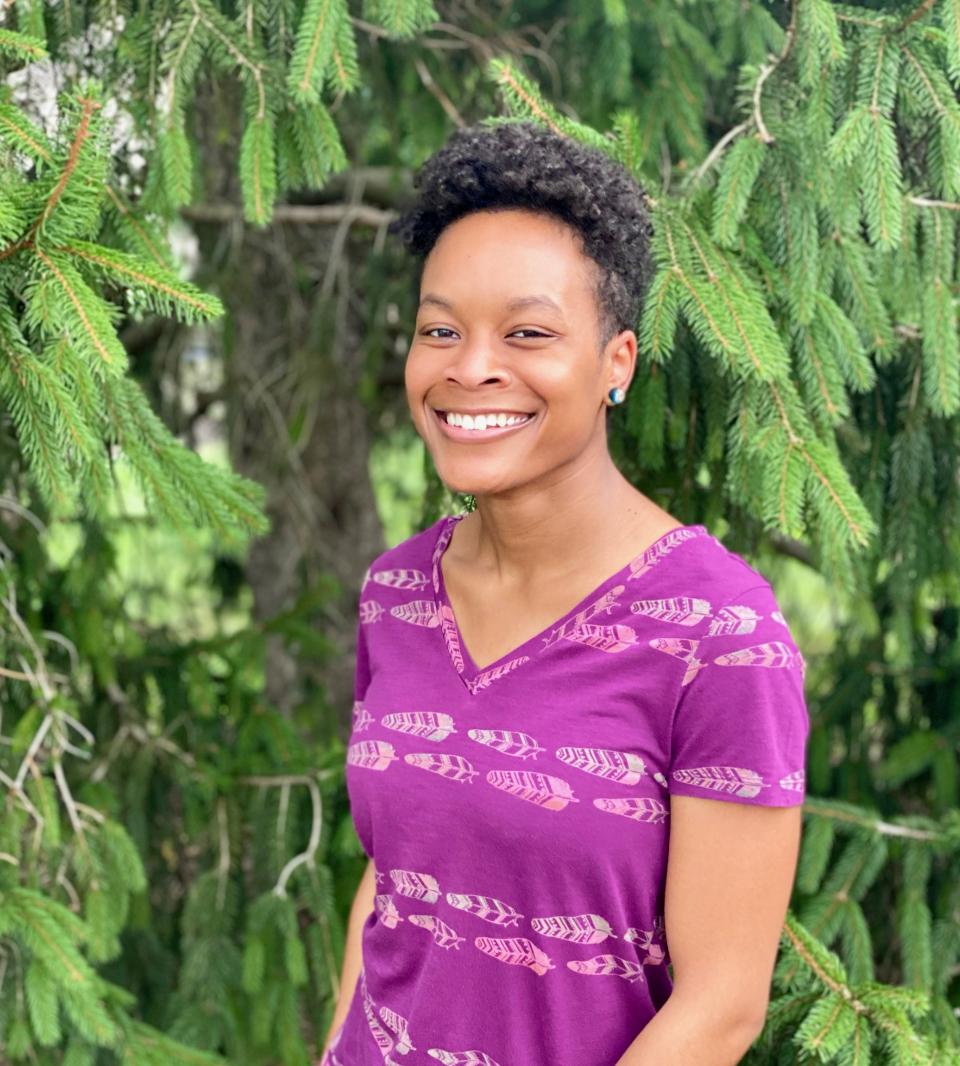 When Brianna Washington was pursuing her degree in mechanical engineering, chasing a dream she'd had since she was a kid on the southeast side of Chicago, she often found herself in a familiar situation: being the only Black woman in the room. When she graduated from the University of Illinois at Chicago in 2016, she received one of the fewer than 1% of engineering degrees, nationwide, that went to Black or African American women that year. In 2018, Washington landed a coveted spot at GE Aviation as part of GE's Edison Engineering Development Program, an elite training program that cycles promising young engineers through different aspects of the business over the course of two or three years. Almost half of all Edisons, as participants are known, are female, and one-third of all Edisons are considered a minority — a number that includes African Americans, Latinx, Asians and other groups. But Washington is still often the only Black woman in the room.
The experience adds an unwritten component to her job, she said: "There's a weight to be perfect. If I make a mistake, I worry about how it will affect the other [Black engineers] after me." She's found support in GE's African American Forum, an organization that provides professional and personal development — and she found encouragement in the events of 2020. After nationwide protests broke out following the police killing of George Floyd, Washington found herself in conversations she'd never expected to have in the workplace: "At work, people want to talk about systemic racism," she said. "I thought it was only something you talked about at home or with your close friends. Obviously, that's not the only place anymore."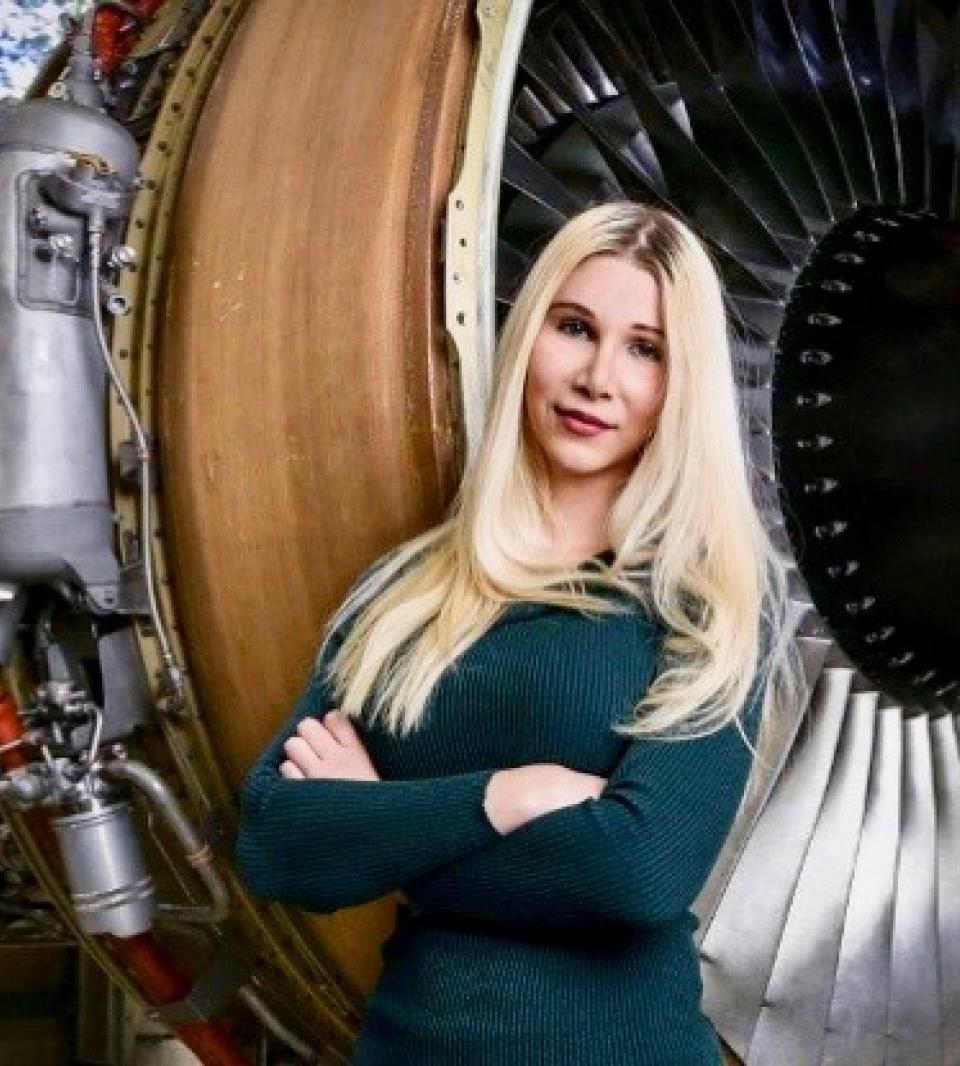 Lauren Duncan is not only an engineer at GE Aviation — she's also the global transgender advocate for the company's Gay, Lesbian, Bisexual, Transgender & Ally (GLBTA) alliance. Duncan joined GE in 2011 and came out as a woman during a job rotation a few years later, to the support and encouragement of friends, colleagues and managers — though she still sometimes struggled to defend herself to the wider world. It was a colleague who encouraged Duncan to become a strong, visible LGBTQ ambassador: "That really resonated," she recalled. "I wouldn't say I came out again, but I let go of that notion of hiding. This is my journey, I'm not like everyone else, accepting that is OK and makes me who I am."
During Pride Month 2020, Duncan was reflecting, in turn, on the leaders who'd come before her — like the trans women of color who helped spark the modern LGBTQ movement — and seeing parallels to the ongoing Black Lives Matter rallies. Looking back at her journey, Duncan says she would tell her younger self that "not everyone will accept you, but at the end of the day, you control your own destiny and write your own future. You deserve to be who you are and as long as you love yourself and continue on the path you choose for yourself, you will find the people that accept you and you will get to live your life."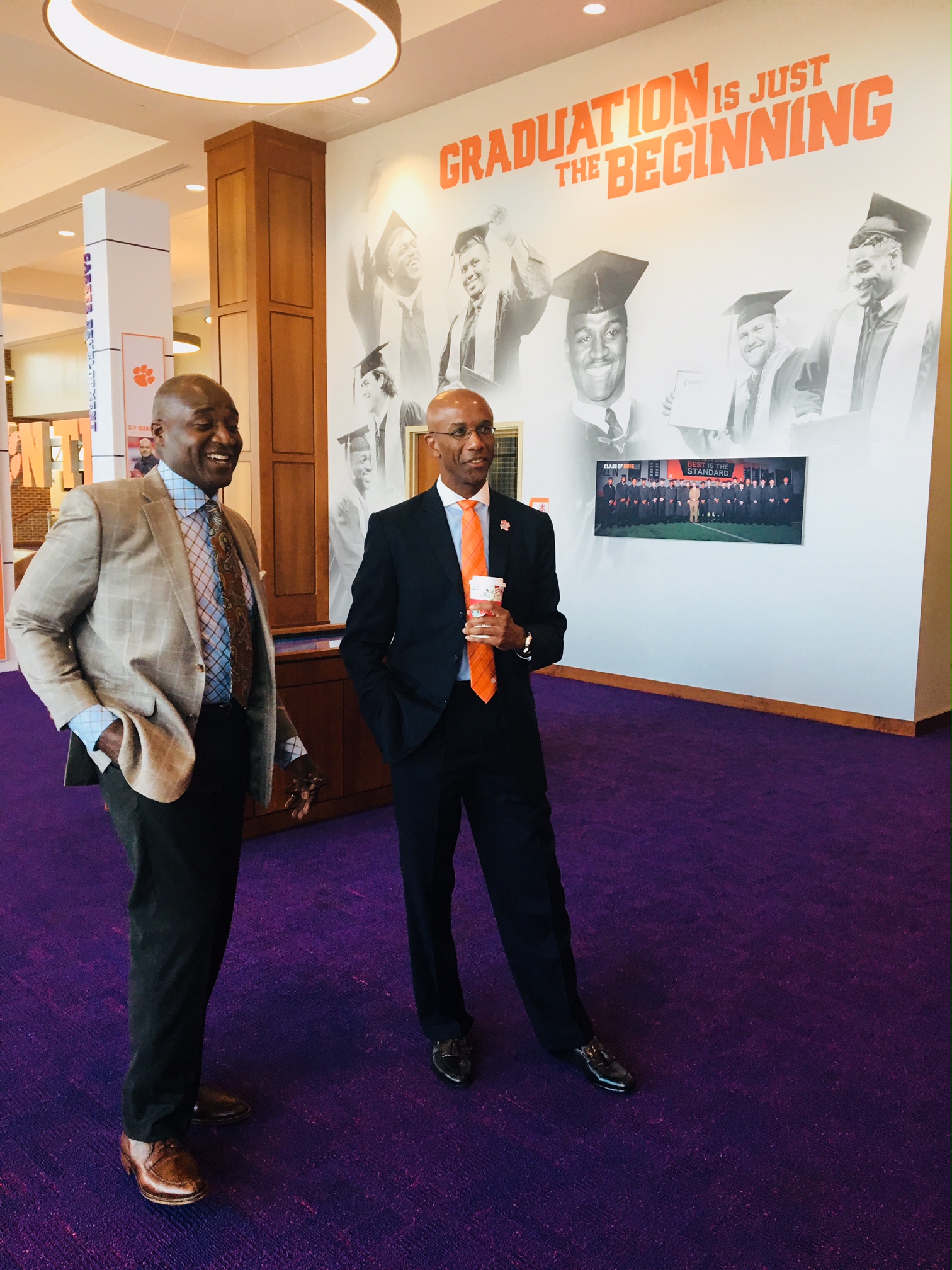 Like many kids, Tony Mathis spent a lot of time with his head in the clouds. Fascinated with aviation and engineering, Mathis participated in a high school summer program for aspiring African American engineers, and joined the Air Force after college as a flight-test and propulsion-project engineer. He learned the ins and outs of jet fighters, sure — but Mathis also learned the importance of teamwork, lessons he would bring with him in 1997 when he joined GE Aviation. Working his way up, Mathis became GE Aviation's president and CEO of military systems in 2016. But he never forgot where he came from.
In his first couple of years at GE, Mathis met Lloyd Thompson, an African American executive who became a mentor and close friend. "It was kind of intimidating to be that early in my career at GE but to have an audience with somebody I had admired and watched from afar," he said. Now a top executive himself, Mathis is a committed mentor to those coming up behind him, involved with the Omega4Life Leadership Program — a partnership with a fraternity that influenced him heavily — as well as the GE Aviation African American Forum Chapter. "Because I've come from such a humble beginning and have been able to live my wildest career dreams," he said, "I spend a lot of time and effort trying to make sure that the Tony Mathis of some other name is afforded the opportunities and support that I got."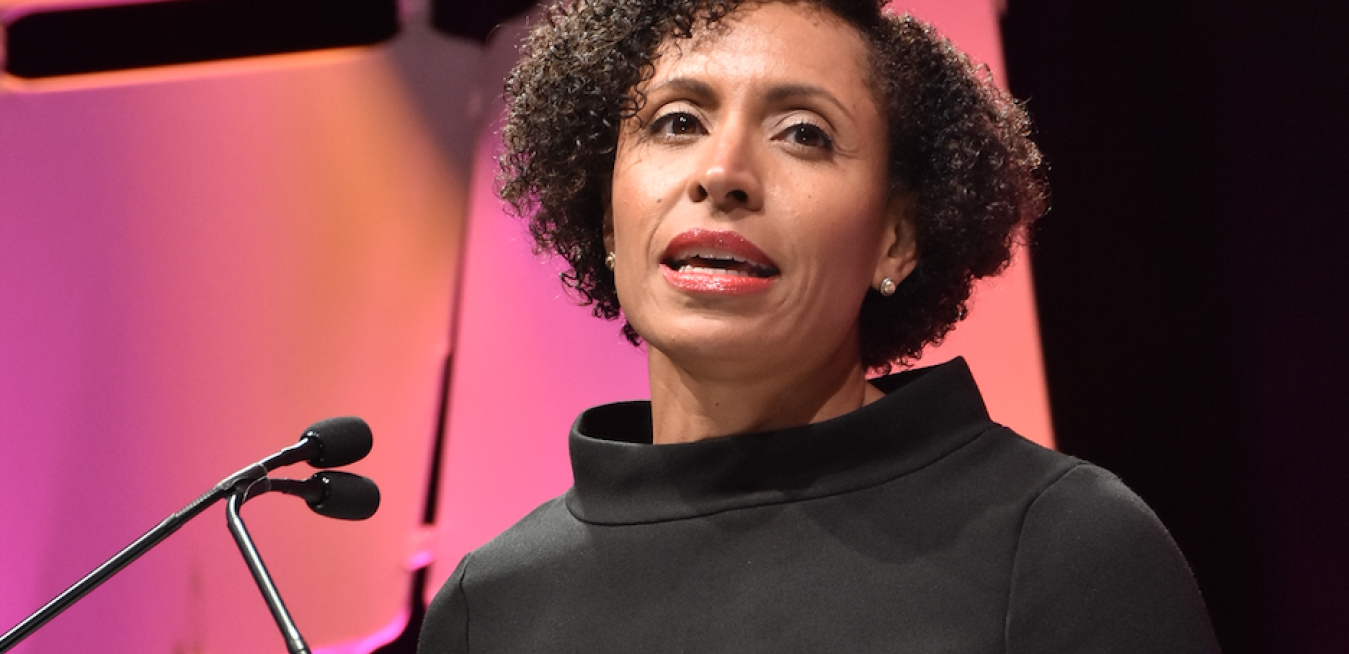 On Martin Luther King Jr. Day this past January, Tanya Spencer was thinking deeply about the late civil rights leader. "For me, and I think for a lot of people, it's a time to reflect on what it took to be that face, what it took to go to jail for the cause, the toll that it took on your family," she said. "I ask myself, am I living up to that legacy?" One way in which Spencer gives back is through her job at GE, where she's worked for 25 years: She's the co-lead of the African American Forum, founded nearly 30 years ago by, among others, legendary GE executive Lloyd Trotter. Demonstrating the importance of having a solid network, it was Trotter who gave Spencer an important break early in her career: "He gave me a chance to get in front of people and to show what I could do," she said.
Now Spencer and her AAF co-lead, Shawn Warren, continue to pay it forward. The network offers GE employees informal chances to get feedback on their leadership skills as well as formal mentoring, and it gets them out into the community: The AAF also emphasizes service projects like dinners for homeless residents and charity walks. This year, Spencer saw opportunities to talk about how GE can promote inclusion and diversity beyond the borders of the U.S. In Africa, for instance, a philanthropic project sponsored by the AAF and the GE Foundation is aiming to improve health outcomes in underserved areas.