As COVID-19 surged in early  March, Nackia Salmon watched it grow from her home in Ohio with bated breath and an increasing amount of anxiety. For the past two years she had been building her passion project, an organization called My Story that helps people deal with feeling stuck in life through sharing. On March 4, she took seven people to her home country of Jamaica for the first My Story retreat where they would perform local service projects, followed by time for decompression and introspection, including a last day of excursions to enjoy the beautiful island before heading back to the U.S. "We were able to just get it in before things went crazy and life turned upside down," Salmon says.
But when she arrived back in the U.S., Salmon had no time to bask in the glow of the success of her first retreat. As a senior manager at GE Aviation, she had to help the business figure out work-from-home protocols and lead her team through the economic upheaval the virus wreaked on the airline industry.  Her sense of loss was compounded with the killing of  George Floyd in Minneapolis. As Salmon watched people come out into the streets to decry racism and police brutality, she was overwhelmed by sadness. "That was just a symbol and representation of the challenges we face daily," Salmon says. "We have accepted this as the norm and become comfortable with it. If we are honest, the system is not equal for everyone so why do we keep holding on to these systems?"
That is a question many people are seeking to answer. This month, for example, GE appointed a new chief diversity officer, and so did individual GE businesses. Together, they will join GE Chairman and CEO H. Lawrence Culp Jr.'s Diversity Council. "Our CDOs will play an essential role in keeping our company accountable for the actions we have agreed to pursue," Culp says.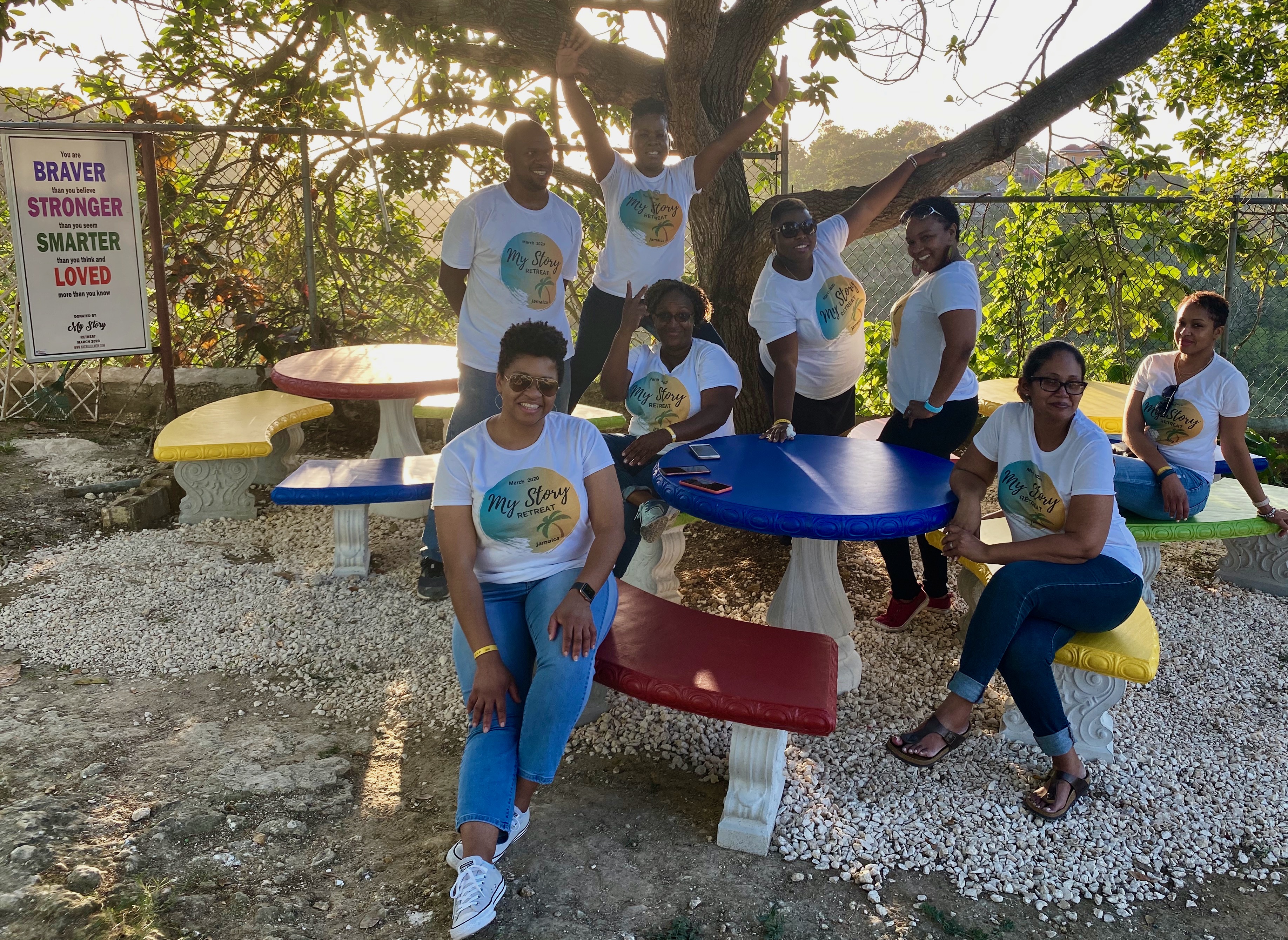 While the current protests have affected her particularly hard, struggles are nothing new for Salmon who has spent her life overcoming obstacles since her childhood in Jamaica. The daughter of an unwed teenage mother, Salmon bounced between her paternal grandparents, her mother and her father for much of her life as a student. Running away was often the only way out of a bad situation. "I often found myself in a house that was not a home," recalls Salmon. "The last time, I ran away with only the clothes on my back and no money in my pocket."
She ended up staying with friends and the local church deacon and his wife, who both encouraged Salmon to take the exams needed to graduate from high school. A few months later, when a friend said there were job openings at the local high school, Salmon borrowed some work-appropriate clothes and landed a job as a lab assistant. The job meant she could live on the grounds of the school, and for the first time in her life, Salmon found something close to stability.
While she had always been a fan of math and science, working in the lab turned her enthusiasm into more of a passion. She realized that math could help her put down roots. By grounding herself in the firm rules of mathematics, she could have control over the outcome of each problem. "Math makes sense," says Salmon. "English was so subjective and the guidelines filled with exceptions. But with math and science, it was straightforward and I could work hard and see the results of my efforts."
As time passed, her relationship with her father, who had moved to Florida, improved. He offered to help her if she wanted to come and study in the U.S. In 2002, Salmon was accepted to Florida International University in Miami to study industrial and systems engineering. "In one class, we learned about Lean Six Sigma," says Salmon. "I loved the whole mindset of continuous improvement and its approach so my professor suggested I apply for an internship with GE."
She was accepted — and the summer before her senior year — Salmon, her husband and their then-infant son, moved to Louisville, Kentucky, where Salmon joined a class of 33 students in the IT department of GE's former Appliances division. One of only two Black women in the group, Salmon found working at GE exhilarating. The interns were expected to work in teams to solve real-world business problems, like cycle time reduction of incident tickets, and then to present those findings to executives who critiqued them. "I loved it but I was nervous and I struggled," Salmon says. "Over time you build strong relationships, learn to identify people who are invested in your development and what feedback you can act on," Salmon says. At the end of the three-month internship she was one of only three people — and the only Black intern — who accepted a permanent job at GE as part of its IT leadership program.
The program allowed her to complete four six-month rotations in different teams. She also took advantage of all the leadership courses and opportunities — aiming to earn a black belt in Lean Six Sigma, which most top talent in leadership programs want to achieve. After completing the two-year rotational program, Salmon received her black belt certification as part of a large global team implementing an enterprise resource planning (ERP) system at GE Appliances. She continued to take on roles with increasing responsibility as a digital technology leader, and after leaving GE for a short period, she returned as GE Aviation's Long Island ERP leader in New York.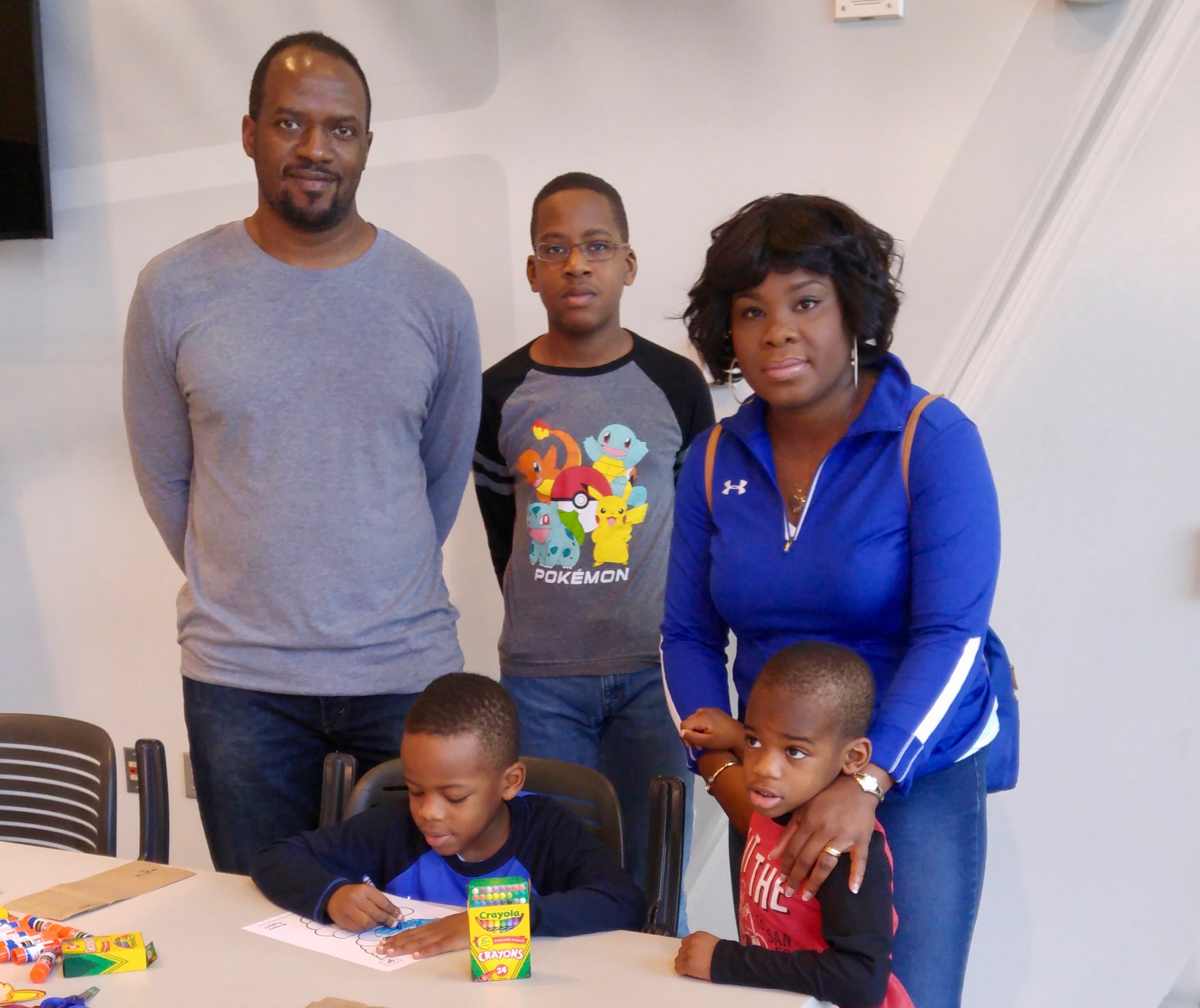 Salmon's supportive family never hesitated when they needed to move for her career and she never stopped rising. She and her husband, Keron, along with their three sons — Joshua, now 14; David, 8; and Elisha, 7, who is also autistic — have relocated to five states throughout her career. But a few years ago, Salmon realized that her work success wasn't necessarily making her feel happy and fulfilled. She says she felt a gnawing on her soul that something was missing. After a rash of deaths of family and friends, she did some soul searching. "I couldn't say confidently that I would have been OK with how I had lived up to that point," she says. "Could I say that I absolutely lived my best life? Did I live a life of purpose and intention? What did I always want to do that I have not given myself permission to pursue? What do I have to do before I die even if I fail?"
Her path to finding out who she wanted to become and who she is today came from an unlikely place: the stories of others. Through her website and a YouTube channel, she began to gather stories from others and build her mental and spiritual strength, which gave birth to her passion project, My Story. "I absolutely believe that our stories are powerful to shift hearts and minds. Especially the stories we tell ourselves about ourselves. After two years of doing the My Story project, I have learned that we have way more in common than we have differences, we are connected and we are enough," she says.
And while the world's current events have laid a veil of stress and sadness upon her, she is coping by listening, leading others to share their stories and drawing strength from her family. She hopes that this moment will finally inspire real change in society and the workplace.
"We make airplane engines that lift people up and help bring them home safely because we are a group of smart, focused and passionate people," Salmon says of GE Aviation. "I'm praying that the listening sessions and courageous conversations we are having today will help change hearts and minds to take action," she adds. "It's time to create a culture that is equal for all."
Categories
tags