One summer as a teenager, Christine Andrews visited NASA Mission Control Center in Houston with her family. Marveling at the spacecraft on display, she contemplated the thrill of contributing to space discovery. It wasn't a stretch. She was already participating in high school symposiums for women in math and science. Yet the idea was daunting. "You look at all the buttons in the capsules and think, Who knows what all of these do, let alone how they all work beneath that?" she recalls. A conversation with her older brother, Mark, convinced her to give engineering a try, rather than pursue options of becoming a math teacher or a lawyer.
"He and I both remember it very well," Andrews says of the discussion. "It was four hours of grinding through those emotions that are founded in the fear of the unknown. He ultimately gave me the confidence to take it on."
She was more than ready for the challenge. Years after her visit to Houston, Andrews is fulfilling her dream of working with NASA in an unexpected way. She recently became a leader in a GE Aviation project with the U.S. space agency to develop a technology demonstration of a hybrid electric engine for commercial aircraft.
The project is ambitious, and could help GE Aviation reach its goal of net-zero emissions for its products by 2050. NASA, GE Aviation and its partners recently announced a plan to invest $260 million over five years to develop and test an integrated hybrid electric powertrain to be used in single-aisle aircraft. GE Aviation has been working on hybrid electric systems — including motors, generators and power convertors — for more than a decade. But now the goal is to put everything together by the mid-2020s for ground and flight tests of a megawatt-class hybrid electric propulsion system. Boeing and its subsidiary Aurora Flight Sciences will modify the test plane, a Saab 340B aircraft powered by GE CT7-9B turboprop engines.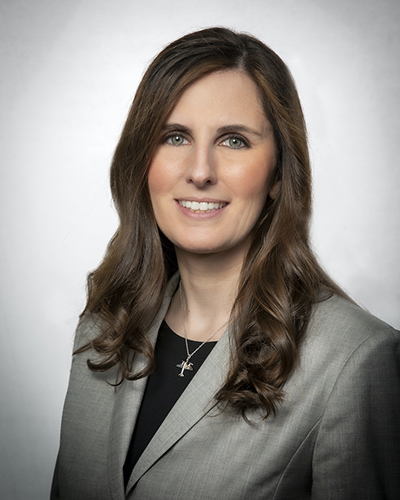 Andrews is drawing on years of experience developing and improving aircraft engines. After graduating from Michigan Technological University, she worked for Gulfstream Aerospace as both a certification engineer and a structural engineer until 2013, when she joined GE Aviation to be closer to family in Cincinnati.
Wanting to prove her engineering chops, she talked to her manager and got an opportunity to help solve challenging technical problems for military engines, including a new design for a component that increases the thrust of a jet engine without using more fuel. She also helped solve a combustion dynamics problem with GE's XA100 adaptive cycle engine, one of the most advanced jet engines ever built, which automatically transitions between a high-thrust mode for maximum power and a high-efficiency mode to extend flight range.
In 2019, Andrews joined GE Research in Niskayuna, New York, as business program manager of advanced technology for GE Aviation. In the role, she had the opportunity to evaluate the entire supply chain for sustainable aviation fuel. "What it reaffirmed for me is that my heart is really on the advanced [technologies] side of the house," she says. "Whether it's military or commercial technologies, I like doing what's never been done before."
Last year, when Andrews was considering her next leap, she spent a weekend combing GE Aviation's job listings. The role of hybrid electric systems leader — the one she ultimately raised her hand for and got — was also the one that scared her a little. She's not an electrical engineer by training, and developing and testing the technology with NASA will require breaking considerable new ground. But the challenge drove her toward the position. "It's important to make yourself vulnerable and then achieve your goal, and then do it over and over again," she says.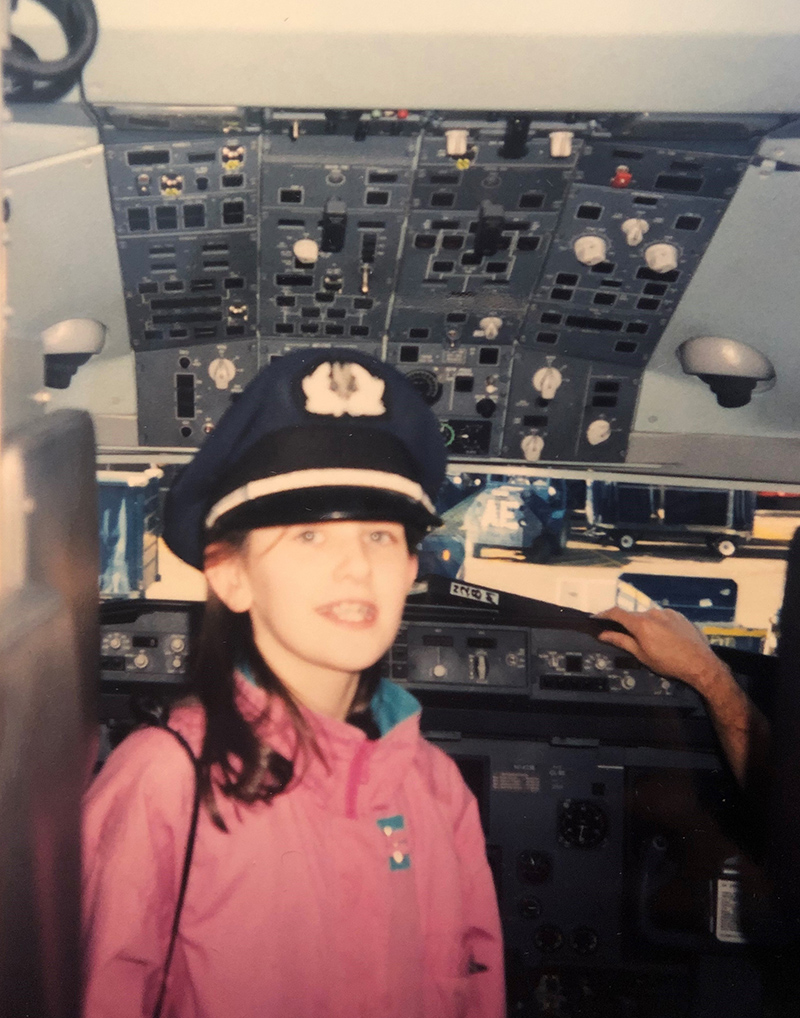 Aviation accounts for about 2.5% of global CO2 emissions, and hybrid electric propulsion technologies can reduce the burden on the climate by saving fuel and optimizing engine performance. The technologies can be made compatible with sustainable aviation fuels and hydrogen, and also with new engine designs like the open-fan concept. "Once we go electric, we're never going to go back," Andrews says. "And there's no better time to learn it."
GE Aviation won the NASA contract at the end of September, and Andrews spent the first few months recruiting for the project. Now they are defining systems requirements to roll out to the design team. "We're building up a supply chain that doesn't exist today," she says.
Throughout her career, Andrews has strengthened her confidence by taking on challenges step by step. Just as her brother encouraged her to pursue engineering, she now advocates for others — especially young women — who are considering whether to follow their dream.
"It's actually really easy, in one sense," she advises. "Go for it, and know that the supporters in your life will always be there to get you through the tough times. It might seem scary at the beginning, but each step becomes less scary as you walk through it."
When Andrews's father died in 2017, she found among his belongings a clipping from a local newspaper that profiled her and other high school students. In the profile, she said that in 10 years she hoped to be doing research for NASA. "Even though you don't think you're necessarily planning every single move, as I look back, everything makes so much sense," she says. "Today I'm working for GE, advancing state-of-the-art technology for NASA. I don't think it gets any better."
Categories
tags