On Tuesday at Climate Week NYC, GE Chief Sustainability Officer Roger Martella said that the $369 billion in clean energy and climate provisions in the Inflation Reduction Act, signed by President Biden in August, are "a game changer" for GE. By "driving energy innovation and security while addressing climate," the bill puts the company in a position to deploy technologies and innovate breakthroughs to solve the world's most pressing climate and sustainability challenges. And, importantly, he said that the 10-year period covered by the bill's provisions provides the certainty needed "to make these big-bet investments."
GE and its portfolio of energy businesses — which are planned to spin off in 2024 as a standalone company called GE Vernova* — are already aligned with the climate bill's "all-of-the-above approach," Martella said: "small modular reactors, renewable energy, carbon capture and sequestration — all types of energy are included. Nothing's off the table."
As a company that supplies one-third of the world's energy, he said, GE has long been in the position of the incumbent, but "we admire and we respect the nimbleness of the startup, the creativity, the resources, the fact that investors are so attracted to them." The name GE Vernova was chosen intentionally for this reason. "We have the legacy of GE, the incumbency, but the sense of Vernova creating something new, innovating something new, for a lush planet." He called this a "best-of-both-worlds approach."
Martella was part of a panel at Tuesday's Forbes Sustainability Leaders Summit, moderated by Forbes Senior Editor Chris Helman. Climate Week NYC is an annual gathering of heads of state, business leaders, government officials, and civil society leaders that has taken place each year since 2009. The subject of the talk was "Big Ideas at the Intersection of Energy and Sustainability."
Also on hand was Mitchell Jackson, staff VP and environmental affairs and chief sustainability officer for FedEx Corporation, who discussed that company's goals for driving down emissions from its jet fleet, which uses GE engines. In doing so, he took a moment to praise Martella and GE for their "diligence" in working to take carbon out of flight. Martella replied that "one thing that's really unique about the aviation sector is that it's united. You hear FedEx, you hear GE, you hear from our customers the airlines — they are united on this goal of net zero by 2050. I don't think any other industry is as united."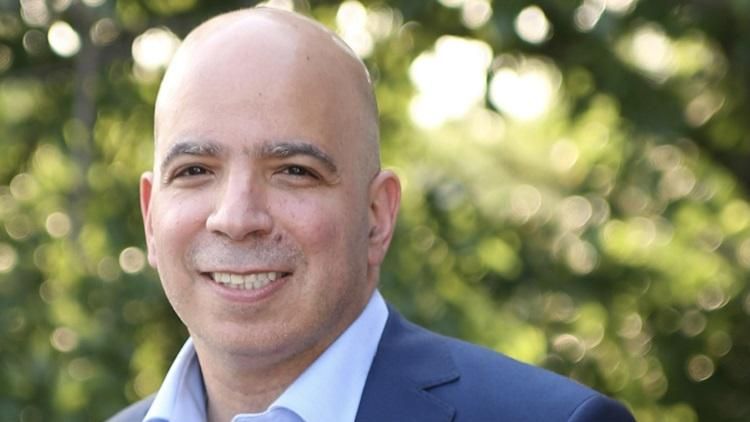 Asked to describe what the future of flight might look like, Martella invited the audience to step into his time machine. "If you go to the airport today," he said, "you can be pretty confident there's going to be an airplane there with probably two engines on it using jet fuel." But looking only ten years down the road, "you may have an airplane that's using sustainable aviation fuel, you may have an airplane that's a hybrid electric, you may have one that has an open fan, you may have one that runs on hydrogen" — all solutions that GE is working on. "It's going to depend on the flight, the number of people on it, the amount of cargo, and it's going to be a much more diversified suite of technologies to solve for net zero."
Accomplishing that in aviation is "challenging in its own way," he said, because with jet engines the question becomes "How do you solve for the laws of physics, to make them more efficient? And this diversity of technologies [is] really the key to cracking the code in that sector."
The Forbes summit panel also included Sarah Sclarsic, cofounder and managing director of Voyager, a climate tech investment company; and Mark Viviano, managing partner and head of public equities at energy private equity firm Kimmeridge.
Also on Tuesday, Martella told a story on LinkedIn about his visit to the White House last week to celebrate the enactment of the new legislation, and how it reminded him of sound principles going back to another White House event in 2008, signaling resilience and common ground for their long-term success.
"I've never felt more energized than seeing the confluence of these two developments: advancing sound climate and energy policy; and plans to create GE Vernova to deliver and innovate the needed technology," he wrote. "The legislation is not the end, but really the beginning."
Climate Week NYC continues through Friday. To view more discussions, visit ClimateWeekNYC.org, and to watch the Forbes summit, click here.
*These plans may be subject to the outcome of legally mandated consultation in some parts of the world.
Categories
tags