Ninety years ago, Oklahoma was at the heart of the region torn apart by the Dust Bowl, a result of economic policies, shifting weather and overplowing that allowed the open plains' high winds to sweep through and whip the earth into massive dust storms. Today those same winds are helping to bring that land back into productive use — and contributing to a cleaner atmosphere in the process.
Earlier this week, Chicago-based Invenergy and GE Renewable Energy announced that commercial operations have begun at one of the largest wind farms in the world. The new Traverse Wind Energy Center, in north-central Oklahoma, is expected to generate 998 megawatts (MW).
Traverse is the third and final part of what's known as the North Central Energy Facilities, which will provide electricity to American Electric Power (AEP), serving customers in Arkansas, Louisiana and Oklahoma. It joins the 199-megawatt Sundance Wind Energy Center and the 287-megawatt Maverick Wind Energy Center, farther north in the state, which kicked off operations in 2020 and 2021.
The combined 1,484 MW capacity of the three farms means they can generate enough electricity to power the equivalent of 440,000 American homes.
The beating heart of all three facilities is GE's 2-MW onshore wind turbine platform, a three-blade turbine, which has a rotor diameter between 116 and 132 meters and outputs between 2.3 and 2.8 MW. These latest turbines from GE's 2-MW family come with larger rotors and taller towers to capture faster, steadier winds. They also have digital controls for remote monitoring. The three wind farms employ a total of 531 GE turbines.
"GE's 2 MW platform turbines are ideally suited to bring reliable and sustainable renewable energy to the region for many years to come," said Steve Swift, global commercial leader for GE's Onshore Wind business. "Wind power is a key element of driving decarbonization, and an increasingly dependable and affordable energy option here in the U.S. and around the world."
As utility companies across the country work to bring more renewables into their portfolios to help governments meet aggressive decarbonization goals, they're finding the wide-open spaces of the American West to be an attractive place to do business. Farmers and ranchers are leasing portions of their land for wind farms, while still leaving most of their acreage available for agriculture or livestock.
Further west, in January, the Pattern Energy Group in New Mexico brought another huge wind farm online. Western Spirit Wind has a capacity of 1,050 MW and is now sending wind power to Los Angeles, the San Francisco Bay Area and Los Alamos, New Mexico.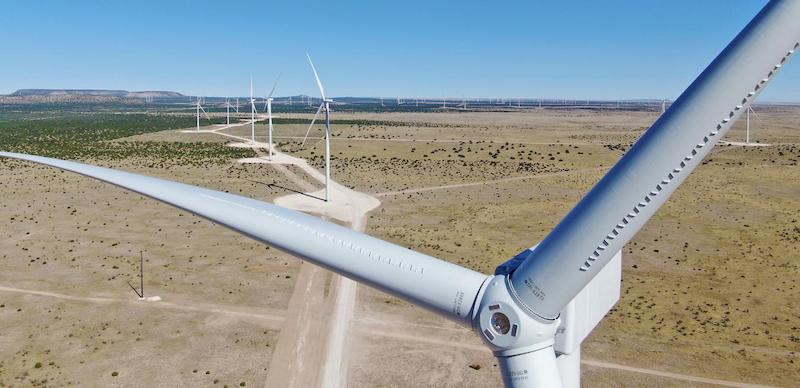 In the case of the North Central Energy Facilities, the capital investment for this region of Oklahoma amounts to a $2 billion investment in the local economy, through new tax revenues and lease payments to participating landowners, according to a press release.
Invenergy is the world's largest privately held developer, owner and operator of sustainable energy solutions. Jim Shield, the company's senior executive vice president and development business leader, said, "This is a moment that Invenergy and our valued partners at AEP, GE Renewable Energy and the gracious members of our home communities in Oklahoma have been looking forward to."
Categories
tags