2020 marked the 75th anniversary of the end of World War II, the 50th year in which Earth Day was celebrated, a quarter-century since the release of the kids' movie "Toy Story" and — for good measure — the 2,500th anniversary of the Battle of Thermopylae. GE marked a few significant milestones as well; none featured Buzz Lightyear, but they did involve some pretty cool aviation technology.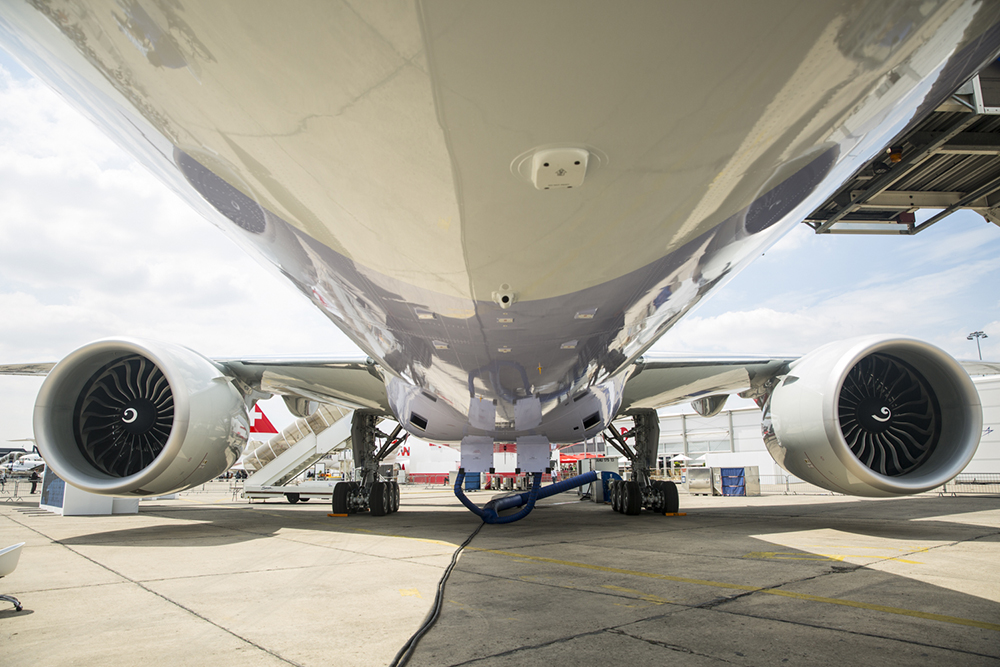 Punxsutawney Phil cast no shadow on Groundhog Day 1995: North America was in for an early spring. Hundreds of miles east that same morning, a fresh season in commercial aviation was also dawning. The Federal Aviation Administration gave the go-ahead on a giant new aircraft engine called the GE90. While FAA reps gathered at GE Aviation headquarters in Ohio, a Boeing 777 equipped with the engines sat on a runway in Washington, awaiting the OK. Even before it took to the skies, everybody involved in the project understood what a big deal they were witnessing. Brian Rowe, who led GE Aviation at the time, said, "The GE90 will be the engine that will lead the way to the 21st century."
The GE90 engine, and twin-engine planes like the Boeing 777, went on to reinvent jet travel, opening an era of cost-efficient long-haul flights. (Previously, four engines were typically the standard for long-distance trips.) It also introduced much of the cutting-edge tech found in today's finest aircraft engines, including carbon-fiber composites, and, over time, 3D-printed parts. Those technologies, in fact, helped GE Aviation beat its own record. The GE90 reigned as the world's most powerful commercial aircraft engine in operation until 2019 when it was bested by another GE design: the GE9X for the 777's successor, the 777X jet. "It all started with this engine," said Jim Elliott, a principal engineer at GE Aviation. "It has exceeded all expectations to become the envy of the industry."
The GE90 passed not one but several milestones in 2020: It also hit a cumulative 100 million flight-hours. And November was the 25th anniversary of the engine entering service under the wings of a Boeing 777 operated by British Airways.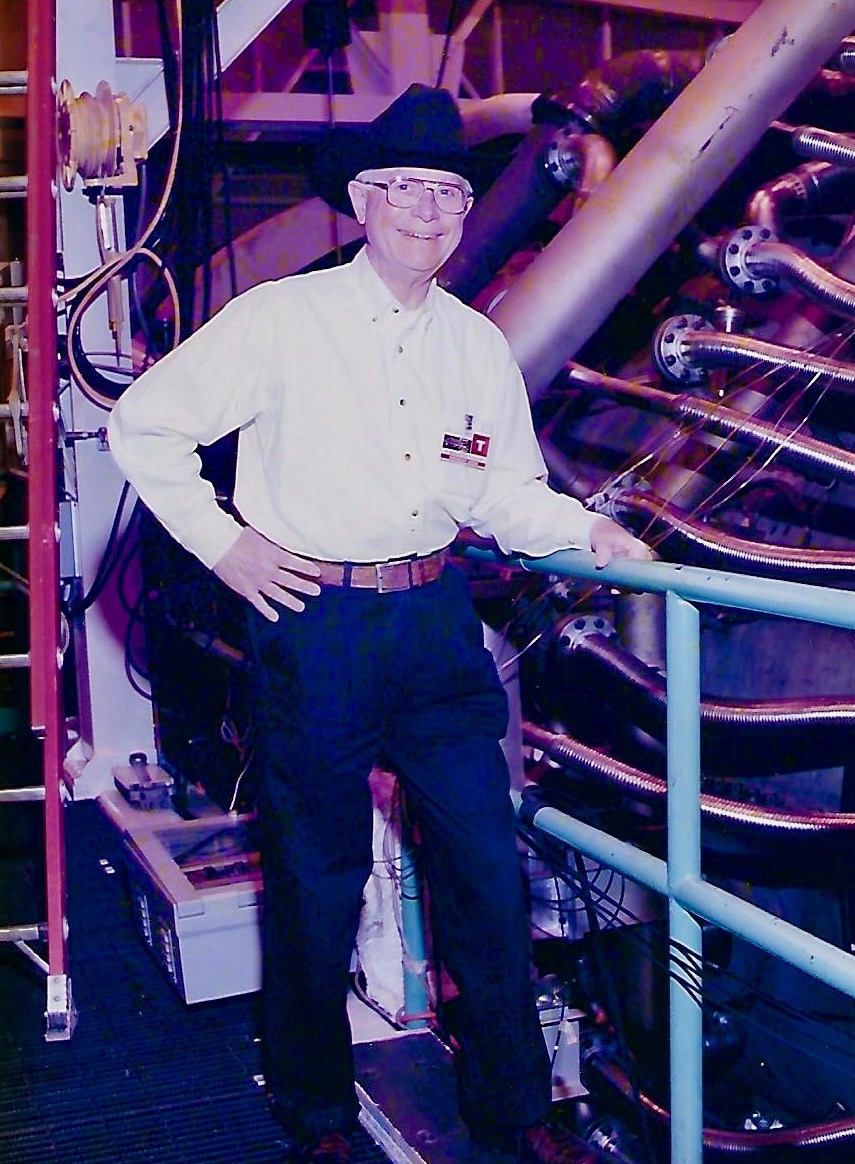 Don Brandt's fascination with engines dates back at least as far as the Korean War — when, as a member of the U.S. Marines, he drove himself crazy trying to fix a fleet of wonky tanks. He never quite nailed it, but after leaving the military Brandt channeled that curiosity into an engineering career. Landing at GE Power, he poured his passion into gas turbines, particularly to a project that would be known as the F class of turbines. In the turbine business, higher temperatures mean greater efficiency — and Brandt, who became known throughout GE for his engineering acumen, wanted to push these machines hotter than ever before.
The largest of the F class turbine, known as the 7F turbine, celebrated its 30th anniversary in 2020. When Brandt and his team started pursuing the ambitious project, even his boss wasn't sure they could do it. But the 7F is now regarded as one of the most successful gas turbines ever made, with nearly 1,000 in operation around the world today, providing power to millions of homes and businesses. Part of the 7F's success relates to the effects it introduced in the industry: Natural gas usage has increased over the last 15 years, while coal consumption has steadily declined. Power producers now demand higher efficiency from their turbines, which ultimately has helped reduce emissions. In fact, GE's latest gas turbines from the HA line build upon the work of Brandt and his team. They reached new levels of performance and secured world records for efficiency. As for Brandt, who's now 88 years old, the gas turbines he would so successfully develop are his life's second-biggest passion, he told GE Reports: "Followed only after my great-grandchildren."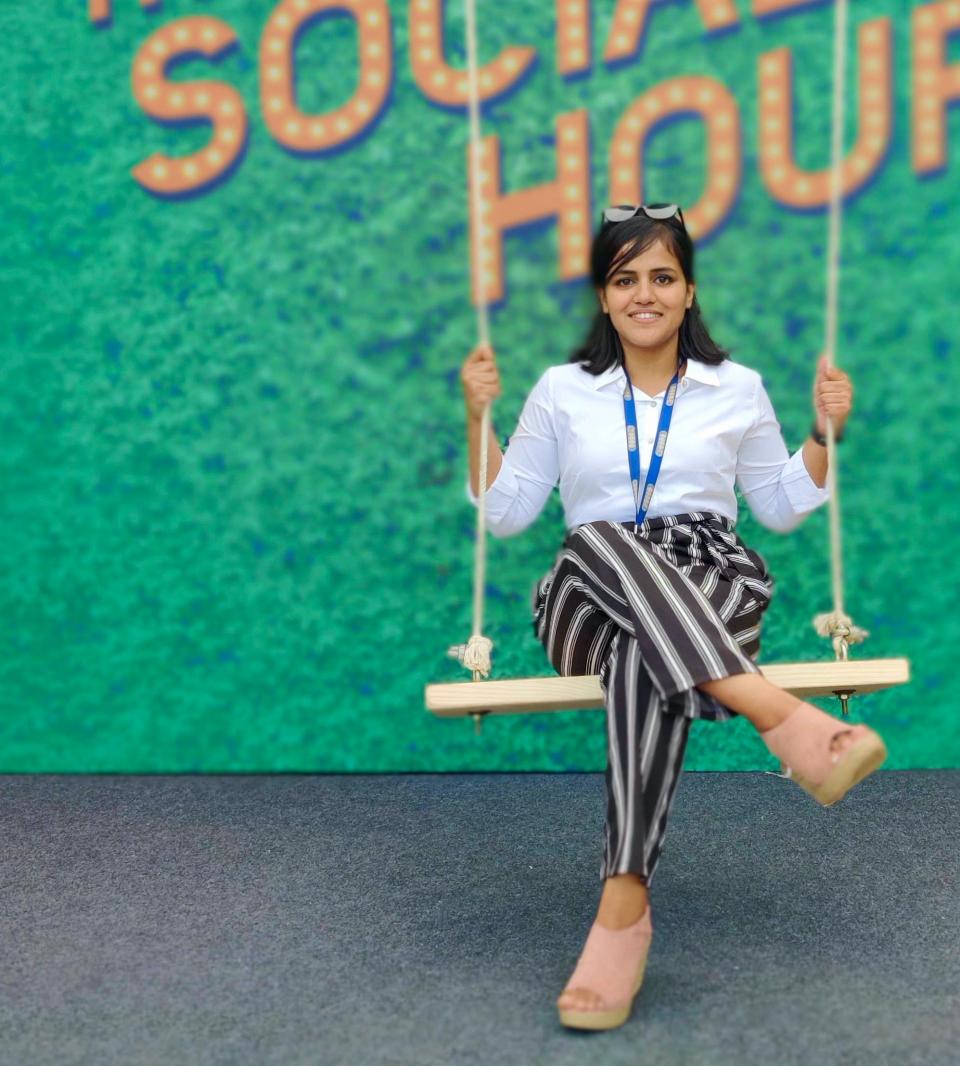 Aerospace engineer Pooja Choudhary still remembers her first plane ride. The Mumbai native was 11 years old when she joined her class on a school trip to Jaipur. But the city's famous pink palaces weren't what piqued Pooja's interest. She was in it for the plane ride. "When I was in school, watching planes fly overhead would fascinate me and inspire me to dream high," she says. That fascination with flight never left her. She studied engineering and in 2017 landed at GE's John F. Welch Technology Center in Bengaluru. Now in her 20s, she works on the latest jet engines, explores new manufacturing technologies like 3D printing and develops data analytics so that customers like Air India can keep their planes flying as much as possible.

The center, which celebrated its 20th birthday last year, has come to play an outsize role in the way GE innovates, designs products and services, and works with customers around the world. The facility employs more than 3,500 people with doctorates, engineers and other specialists and serves as a home to GE Research and GE businesses including Aviation, Healthcare, Gas Power and Renewable Energy. "We understand GE, we understand the products, we understand the customers, and it's just awesome to finally have that in one place," says Alok Nanda, the center's CEO.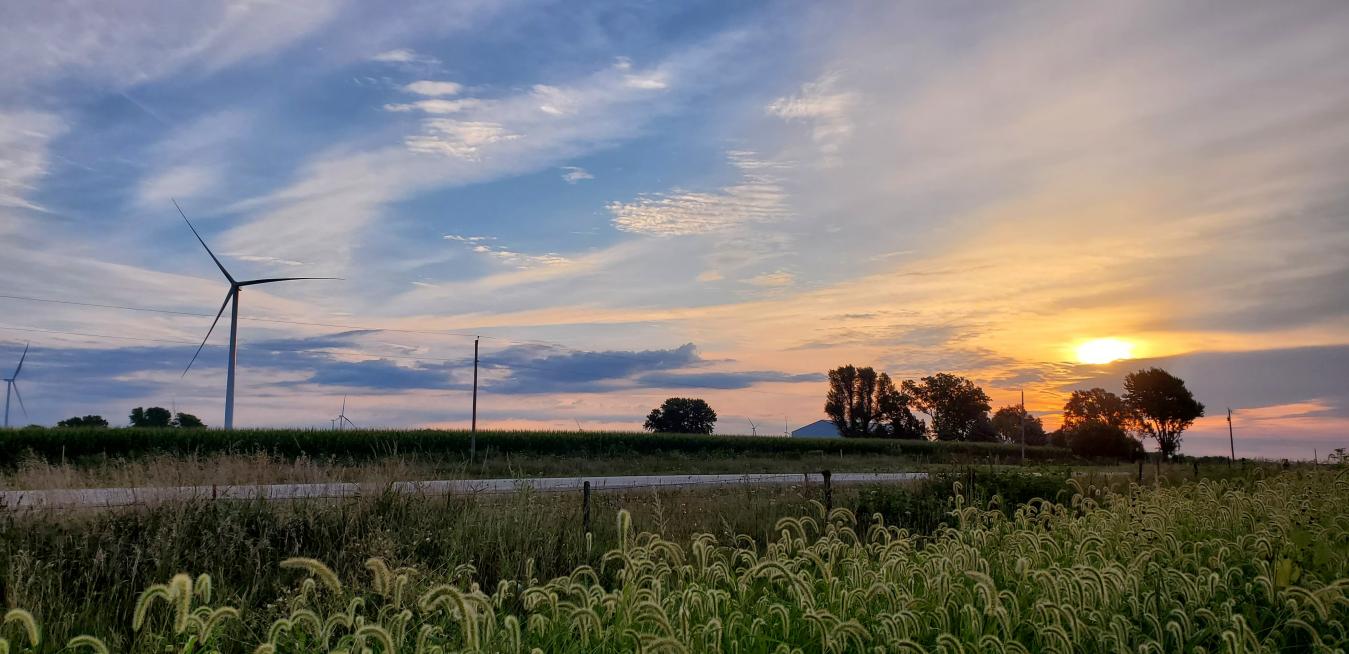 The Haliade-X might be racking up milestones, but it's not the only turbine experiencing head-turning success. GE Renewable Energy's 2 MW onshore wind platform just surpassed an important goal itself, logging a combined 20 gigawatts of installed capacity since its introduction in 2015, with turbines in 10 countries around the world and 23 American states.
One reason for this achievement involves innovation. The latest turbines from GE's 2 MW family come with larger rotors, taller towers to capture faster, steadier winds, and digital controls for remote monitoring. "We simply brought in technology where it made sense and focused on quality and execution with an underlying lean approach," said Kellan Dickens, who manages the platform's product line. "Along the way we've continued to listen to our customers, and in turn, have grown strong relationships with them. The fruit from all of this has been one of the most successful turbine platforms in our history."
Categories
tags