The American West is often associated with a sense of opportunity, new beginnings, and can-do attitude in the popular imagination. Now a wind project in New Mexico is giving that sense a fresh dimension.
The Pattern Energy Group said this week that it has brought online electricity from Western Spirit Wind, a constellation of four wind farms capable of producing a total of 1,050 megawatts (MW) of renewable power, enough to meet the electricity needs of more than 590,000 U.S. homes. It took the company a little more than a year to complete the project. "This project literally changed the map of our state's energy landscape, allowing New Mexico to help power our nation with clean electrons," said U.S. Sen. Martin Heinrich..
Western Spirit uses 377 GE wind turbines ranging from 2.3 to 2.8 MW in size. The turbines use various tower heights to optimize the amount of wind they capture at each of the four installations. Pattern Energy selected the machines for the project in January 2021.
GE's 2-MW onshore wind platform has generated more than 20 gigawatts (GW) of installed capacity since its introduction in 2015. The turbines work in 10 countries and 23 American states.
What does 20 GW look like? It's the equivalent of displacing 120 million tons of carbon dioxide in five years, and enough to power the equivalent of 12.9 million homes worldwide.
"GE was delighted to partner with Pattern on the Western Spirit project, safely delivering and installing 377 turbines ahead of schedule to meet our customer commitments," said Daniel Greene, senior project manager at GE Renewable Energy.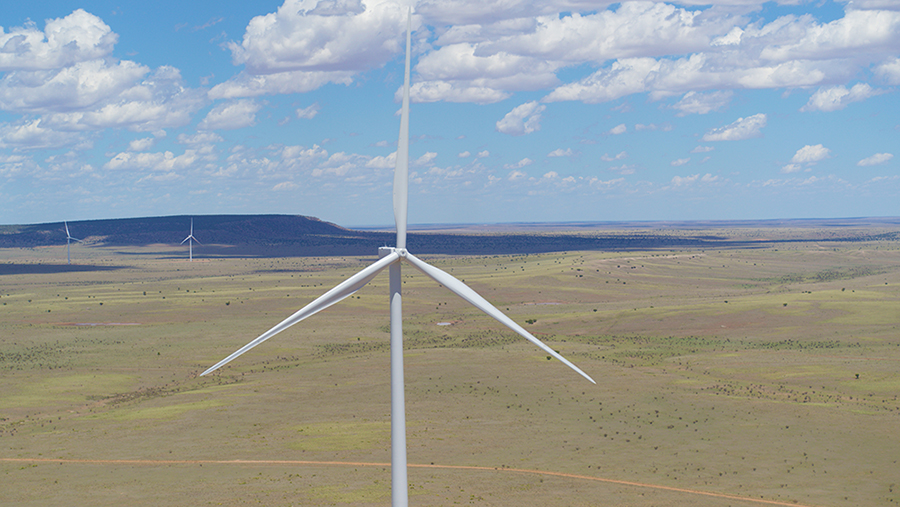 The latest turbines from GE's 2-MW family come with larger rotors and taller towers to capture faster, steadier winds. They also have digital controls for remote monitoring. "We simply brought in technology where it made sense and focused on quality and execution with an underlying lean approach," said Kellan Dickens, who manages the platform's product line. "Along the way we've continued to listen to our customers and, in turn, have grown strong relationships with them. The fruit from all of this has been one of the most successful turbine platforms in our history."
Pattern Energy said it signed power purchase agreements with utilities in Los Angeles and the San Francisco Bay Area and in Los Alamos, New Mexico. The company said in a press release that the wind power generated by Western Spirit Wind "has a complementary generation profile to solar and typically delivers power around the clock. Western Spirit's wind power will provide resource diversification to western energy markets to help meet customer demand during the crucial early evening hours when demand is high but otherwise available renewable energy supply is typically low."
According to Pattern Energy, the project is also expected to generate an estimated $3 million per year for the three counties and two school districts in the project area.
Categories
tags