Joseph Sorota was working his shift at a GE factory in Lynn, Massachusetts, when he was called to the main office. "There was a man I never met who asked me what I did on the way home, did I have a girlfriend, did I have a drink at a bar," Sorota told GE Reports. "When he identified himself as a man from the FBI, I almost died. I didn't do anything wrong, but I thought he was there maybe to arrest me."
It was 1941, World War II was raging in Europe, and Sorota, an engineering student at Northeastern University from a family of Ukrainian immigrants, had only recently signed up with GE.
But the man hadn't come to lock him up. He led Sorota to a small building with a tall brick smokestack and told him, "This is where you're going to work." The reason for Sorota's abrupt job change? A mystery cargo that had recently arrived, packed in a wooden crate, from the United Kingdom.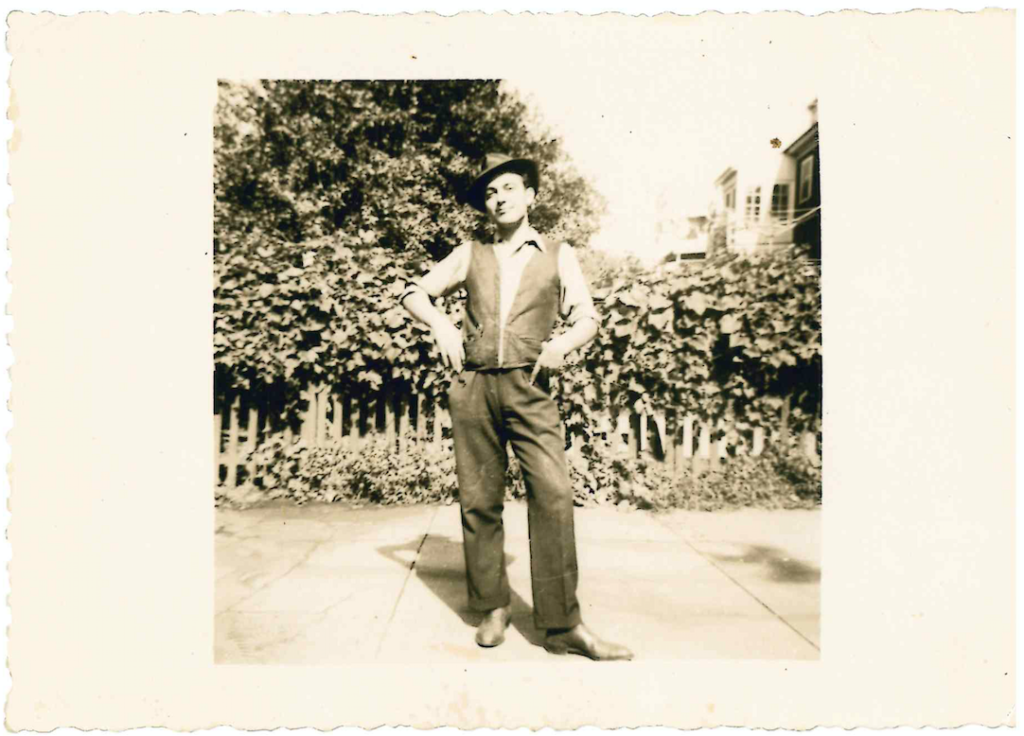 The crate held a British jet engine, known as the Whittle engine after its designer, Royal Air Force officer Frank Whittle. The U.S. government selected GE to redesign it and make it ready for service. Sorota, now called employee No. 5, was selected to be part of the small team to do it. They were nicknamed the Hush-Hush Boys. "The FBI man warned me that if I gave away any secrets, the penalty was death," Sorota said.
Five months after they started, the Hush-Hush Boys wheeled their prototype inside a concrete bunker attached to the small building, which they referred to as "Fort Knox," for a test. The cell opened into an old brick smokestack to channel exhaust and mask the tests. The first firing of the engine, which eventually led to the first jet engine built in the United States, took place 80 years ago last week. The engine, called I-A, is now housed at the Smithsonian National Air and Space Museum in Washington, D.C.
Whittle believed that his turbojet engine design could transform both air travel and aerial combat. The Royal Air Force had sent him to the U.S. to team up with engineers at GE to pursue the second goal.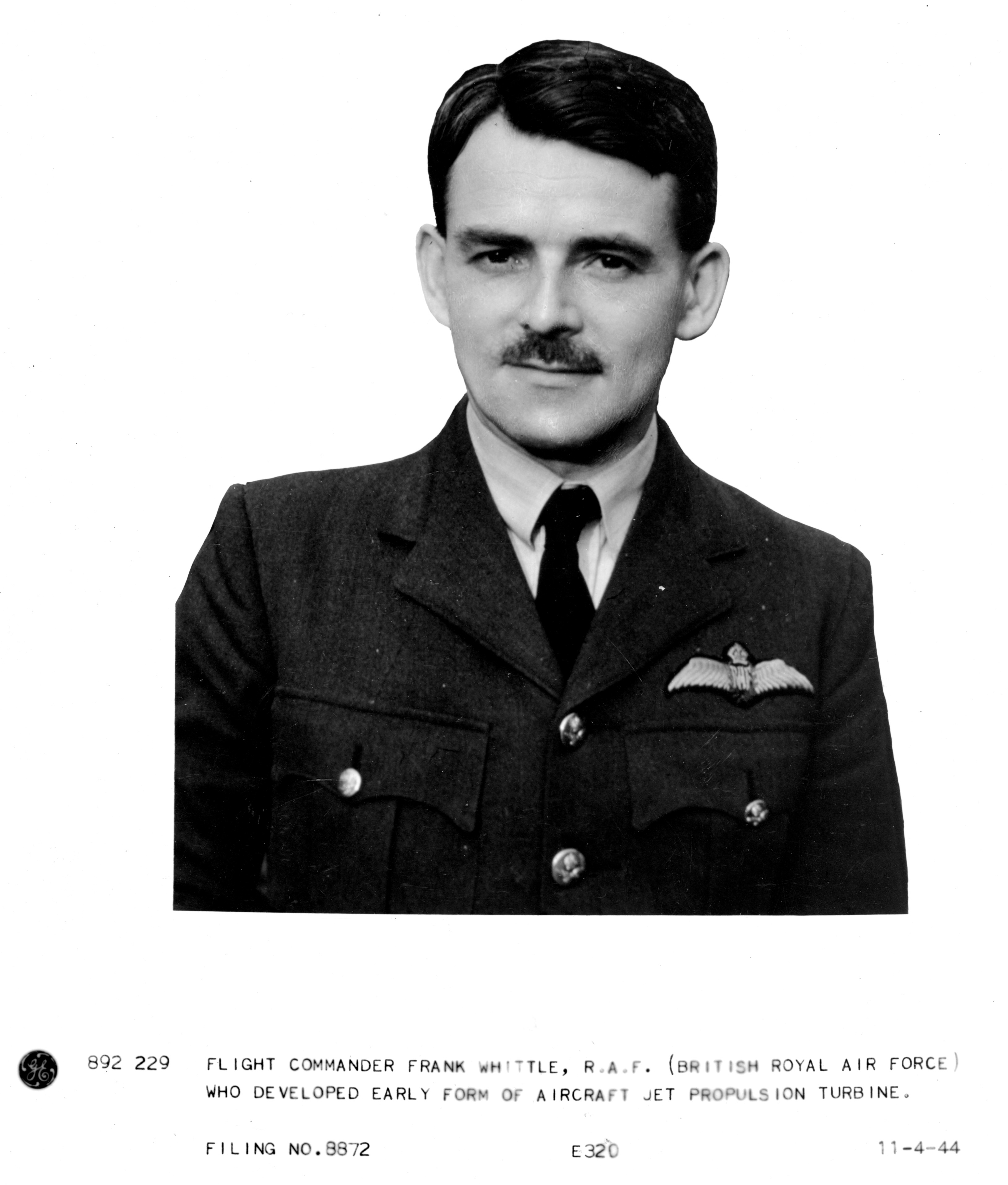 As it turned out, Whittle's outsize confidence would be fully justified. The partnership not only resulted in the first American jet engine, but it also energized GE's aviation division. According to current company statistics, every two seconds an aircraft powered by its technology takes off somewhere in the world. That translates to more than 2,200 planes aloft at any given moment, each carrying as many as 500 passengers. Whittle was knighted for his effort.
GE Aviation is far from finished. Its engineers are working on the next generation of commercial and military engines that will help define the future of flight.
Earlier this year, Airbus and CFM International — a 50/50 joint company between GE and Safran Aircraft Engines — announced that they'll collaborate on tests of a GE aircraft engine fueled by liquid hydrogen. Around the mid-2020s, the team plans to mount the engine on a modified Airbus 380 for flight testing, with the goal of placing a hydrogen-powered passenger plane into service about 10 years later. Such a plane would produce zero CO2 emissions during flight.
CFM is also part of the Revolutionary Innovation for Sustainable Engines (RISE) Program to demonstrate advanced technologies for the next generation of engines that will use 20% less fuel and produce 20% fewer CO2 emissions than the most efficient jet engines built today.
GE Aviation is also working with NASA on hybrid electric flight.
Back at Lynn, a major hub for military jet engine production, things are also speeding ahead. Workers there recently completed the first test of a new engine for the Army's enormous fleet of Black Hawk and Apache helicopters. The engine, called the T901, was also selected to power the Army's Future Attack Reconnaissance Aircraft (FARA). The T901 incorporates the latest in materials and manufacturing technology, along with health-monitoring sensors and algorithms that help predict maintenance.
That first test was the beginning of a rigorous, years-long test campaign for the T901 — a significant portion of which will take place just a few hundred yards away from the small concrete building where Joseph Sorota and the Hush-Hush Boys made aviation history eight decades ago.
That building isn't testing engines any longer, but it serves as an ever-present reminder of the heroic efforts GE employees have made in service of the U.S. military and to connect the world by flight. A plaque on the outside reads, "Test Site of America's First Turbojet Engine. April 18, 1942."
The defunct brick smokestack that points out of that building and into the Lynn sky is a memento of the past, but its shadow also points to an exciting future.
Categories
tags