The Plot
The year was 1941. World War II was raging in Europe and Nazi bombers over London were as common as rain. It was also when a group of GE engineers in Lynn, Massachusetts, received a secret present from His Majesty King George VI. Stacked inside several crates were parts of the first jet engine successfully built and flown by the Allies. The engineers' job was to improve on the handmade machine, bring it to mass production and help England win the war.

There were more than a thousand people working on the project, but few knew what they were building. One of them was Joseph Sorota, who became part of the inner circle as employee No. 5. He might have been the last member of the team. "Our colleagues called us the Hush-Hush Boys," Sorota told GE Reports during a visit at his retirement home in Florida in 2016, 10 months before his death. "We couldn't talk to anyone about our work. They told us that we could be shot."



The Last Of The Hush-Hush Boys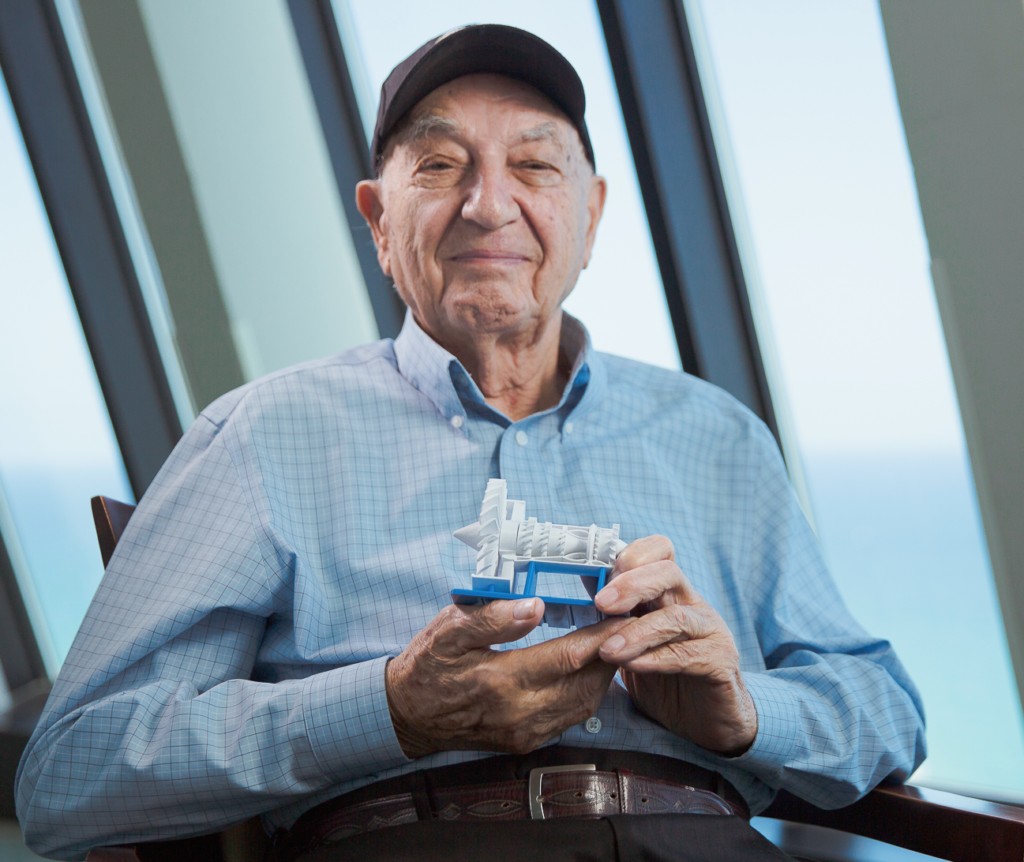 Top and above: Joseph Sorota, was likely the last living member of the Hush-Hush Boys, a group of GE engineers who helped launch America into the jet age. He was 96 years old when he died in 2017. Image credit: GE Reports

Sorota's parents came to the U.S. from Rivne, now part of Ukraine. "My mother was 12 years old when her brother in America bought her a steerage ticket on the Titanic," he said. "But the weather was bad in England and they missed the ship by two hours."

Like many Jewish immigrants, the Sorotas settled in the Boston neighborhood of Dorchester. Joseph showed a knack for all things mechanical from an early age, fixing machines and appliances for family and neighbors. "When he was 7 years old, he repaired a doctor's cuckoo clock to settle a medical bill," says his son Alan Sorota.


Categories
tags