"We can't imagine a world without flight, and yet we can't live with the pollution that it produces," U.S. Energy Secretary Jennifer Granholm declared last week at the Global Clean Energy Action Forum (GCEAF) in Pittsburgh. The topic: "Sustainable Aviation Fuel: Taking Off Across the Globe."
GE is engaged in what Granholm called an "all-in effort" to decarbonize aviation, which accounts for approximately 2.5% of global carbon emissions. Last year, the U.S. government set two goals for sustainable aviation fuel, or SAF: production of 3 billion gallons by 2030 (which would be a 600-fold increase from 2021) and 35 billion gallons by 2050 — enough to meet the entire projected U.S. demand for aviation, and thus help dramatically reduce life-cycle carbon emissions associated with commercial flight.
All GE engines can operate on approved SAF today. Currently, all certified SAF is "drop-in" ready, meaning it is interchangeable with conventional Jet A and Jet A-1 fuel and requires no modifications to engines, airframes, and fuel infrastructure. It can be sourced from a wide array of plant-based materials, used cooking oil, municipal solid waste, alcohols and sugars, captured carbon, and other feedstocks.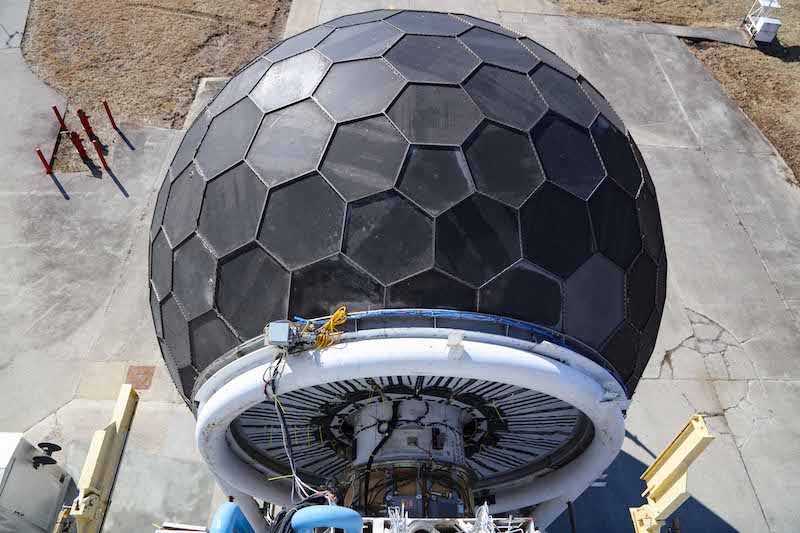 GE Aerospace's fuels expert Gurhan Andac, also speaking at the forum, applauded those goals and said that a ramp-up of this scale requires safety guardrails. "There are no parking lots in the air; you cannot pull over and pop the hood," he said. "So from that perspective, for the manufacturers and for us at GE, it's extremely important to help ensure that the new fuel technologies introduced are safe." Andac, who is GE Aerospace's engineering technical leader for aviation fuels and additives, also chairs the ASTM International committee that maintains the global standard specification for synthetic aviation turbine fuels.
Granholm was at GCEAF to unveil a new Sustainable Aviation Fuel Grand Challenge Roadmap, the culmination of a one-year effort by her agency along with the departments of Agriculture and Transportation and others in government and industry. With U.S. jet fuel demand predicted to increase by about 40% by 2050, she said, the need for solutions only becomes more urgent. "SAF is the most important tool in our arsenal to be able to address this sector, and it's why a year ago, the U.S. government launched our SAF Grand Challenge."
Andac agreed, saying that GE's advances in new, more fuel-efficient flight technologies, like hybrid electric aircraft engines and advanced engine core and combustion designs, "will not replace the need for SAF, and they will not be in service until the mid-'30s. SAF, on the other hand, is a fleet-wide and infrastructure-wide applicable solution that is available now, at least from a technology perspective."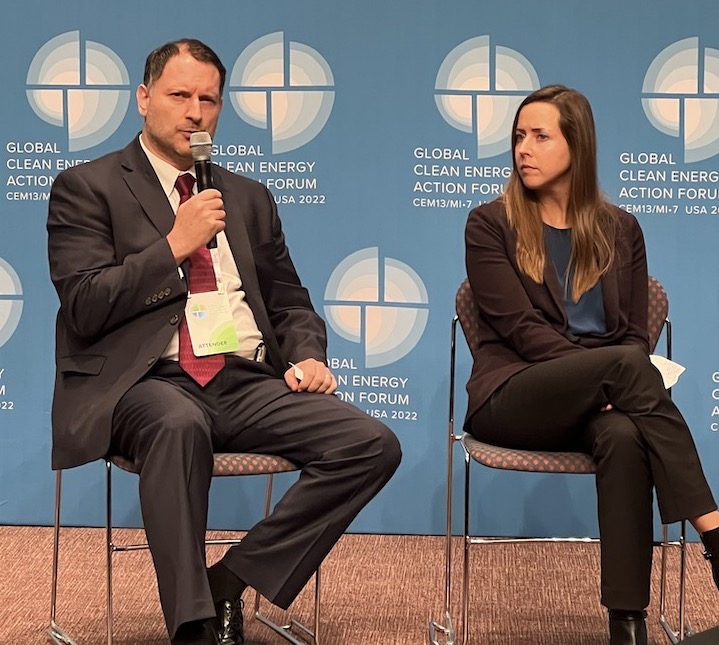 These fuels, as travelers have no doubt seen in their in-flight magazines, are already powering flights all over the world, at least in small percentages. And the potential to go much further is already here. Last October, an Etihad Airways flight using GE's GEnx engines employed a fuel blend containing SAF among an array of existing solutions on a regularly scheduled long-haul flight from London to Abu Dhabi. That flight produced carbon emissions 72% below those of an equivalent flight two years earlier. Two months later, United Airlines operated the world's first experimental flight with passengers using 100% SAF in one of its CFM LEAP-1B engines. (CFM International is a 50-50 joint company between GE and Safran Aircraft Engines.) And in May, KLM Royal Dutch Airlines flew two simultaneous GE-powered flights that used 39% SAF.
But to reach the goals of the U.S. SAF Grand Challenge requires massive investment in supply chains and production facilities to make SAF available in the quantities needed for airlines. The federal SAF roadmap lays out six action areas that are needed to advance the cause: feedstock innovation, conversion technology innovation, building supply chains, policy and valuation analysis, enabling end use, and communicating progress and building support.
These policy contributions don't go unnoticed by GE, said Andac. "The U.S. government roadmap that was just announced will most certainly be very instrumental," he said.
To view the entire GCEAF forum, click here.
Categories
tags