The last time you bought a new car, you probably didn't just write a check. You took it for a spin to see how it handles. GE Healthcare will soon offer a similar service to hospitals interested in buying its latest software powered by artificial intelligence (AI). "This is a big deal for the healthcare industry," says Ken Denison, vice president of digital platform and product marketing at GE Healthcare. "It's rare to have the option to quickly find things, try them and decide to buy them or not."
The option will come to life through Edison Marketplace[1], a future online store that will allow customers to find, try and buy algorithms from a range of third-party developers. Edison Marketplace is a key component of GE Healthcare's AI software platform named after America's father of invention and GE co-founder: Thomas Edison.
Some of the AI apps now available[2] help doctors glean insights into clinical data and improve outcomes. Radiologists can find applications that assist in the identification of breast cancer or prioritization of cases with possible collapsed lungs. Other apps could allow emergency physicians to track the extent of COVID-19-triggered pneumonia.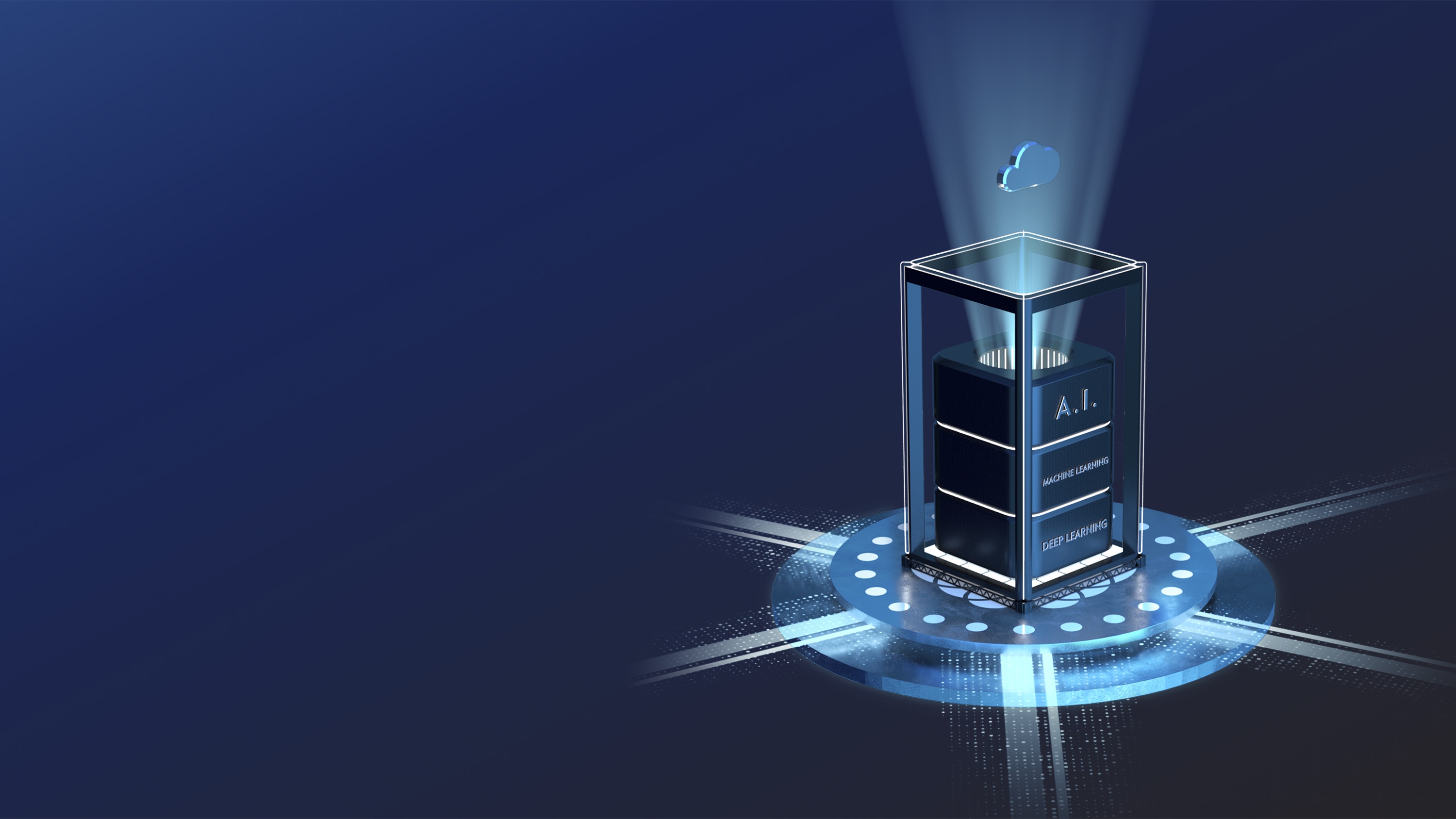 If Edison Marketplace sounds like a future app store for the healthcare industry, then you're on the right page. "We like that analogy," says Denison, a 25-year veteran of GE Healthcare. He also compares Edison Marketplace to the online stores that helped change the music business. "Now we purchase music in a completely different way — and we're bringing a similar model to healthcare," he says.
The Edison Marketplace model could also help alter the industry's normal procurement process. Denison explains that the traditional purchasing model at major hospitals involves special teams of up to 10 people who spend several months carrying out due diligence. "If they're buying software, they're doing research, calling companies, checking references, attending presentations, visiting sites, and assessing security and privacy," he says.
Their work doesn't stop once they've made a decision to buy some software. It often takes several months to install an app, upgrade a hospital's systems and servers, and create links between devices and locations. "Most of the time, hospitals still haven't even tried the app," Denison says.
In the future, the hope is that buying apps via Edison Marketplace and allowing potential customers to take them for a test drive will help alleviate some of these problems. "I was just speaking to an IT manager from a large healthcare provider in Ohio, and he was thrilled by the concept," says Denison.
Here's how it is intended to work. Clinicians would register and log on to Edison Marketplace and subsequently download their chosen app in minutes. "Most of the downloads would be no bigger than the average movie," Denison says. Among the apps that are currently sold by GE Healthcare are algorithms that zero in on suspicious breast lesions in the grayscale images from ultrasound scanners and AI that can identify pneumothorax in X-rays, as well as the ground-glass opacities that are the telltale signs of COVID-19-induced pneumonia. Denison says Edison Marketplace is expected to host scores of apps by this time next year.
Whatever app they will choose, hospitals will be able to then evaluate the software for potential purchase.
There are two ways that healthcare providers can now evaluate AI. The hospital can use the algorithm in a real clinical setting, thereby evaluating the system in situ. But the more efficient way may be to stress test the algorithm with existing datasets. For example, a hospital could feed its algorithms with a large cache of anonymized mammograms or thousands of MRIs of the nervous system. "You can run all these scans through the app and likely know within hours or days if you're finding more breast lesions or intracranial brain hemorrhages," Denison says. "This is one of the beauties of deep learning: The time-consuming part is training the algorithm, but once you've created it, each exam is often no more than a minute or two."
Using a marketplace with subscription-based AI may also give hospitals tighter control over their future spending. Edison Marketplace will use a subscription model, which will reduce the risk that clinics will be stuck with an app they no longer use or need. "You could just drop the subscription when it's no longer useful or if something better comes along," Denison says.
In fact, the simplified purchasing process would be similar to an individual buying a smartphone app. "We're working with third-party AI developers to address all the security, privacy and API [app programming interface] issues, which may reduce the overhead that customers have," Denison says.
Hospitals, who manage vast amounts of patient and financial information, may particularly welcome the help, he adds.
And just like a smartphone app that automatically syncs to your device, Edison Marketplace applications will be designed to work seamlessly into a hospital's existing workflow. That is thanks to the software available from GE that helps solve the last-mile challenges: Edison Open AI Orchestrator[3]. "It will act similarly to smartphone software, but for the healthcare provider's network," Denison says. "It will be designed to channel the data from the systems of the hospital's CT scans, X-rays, MRIs, to the right app, so you will be able to just drop your algorithm into Edison Open AI Orchestrator and we'll do all the plug and play."
In practice, this would mean that while a radiologist would be using a hospital's picture archiving and communication system, an algorithm would be working in the background analyzing the scans as they arrive and churning out insights galore.
Denison is not surprised to see several hospitals already gearing up for future AI integration. "Customers have seen the future," he says. "They'll be ready to go when apps are available."
[1] Technology in development that represents ongoing research and development efforts. These technologies are not products and may never become products. Not for sale. Not cleared or approved by the U.S. Food and Drug Administration or any other global regulator for commercial availability.
[2] App availability varies depending on region. Please contact your GE Healthcare representative for more information.
[3] Only validated with Centricity PACS.
Categories
tags