Ultrasound might not seem an obvious weapon against COVID-19, the disease caused by the new coronavirus, and its ensuing complications. Best known for helping doctors and expectant parents to view babies in utero, ultrasound sees inside the body by emitting and recording the echoes of high-frequency soundwaves. It's similar to how bats navigate at night.
Ultrasound machines have become indispensable in hospitals since their debut in the 1950s, but by applying artificial intelligence to interpret those echoes, typically displayed as grayscale images, doctors are getting a new level of insight. And that's helping them provide care for patients with COVID-19.

Ordinary ultrasound machines have become useful tools because they can help doctors monitor COVID-19's tell-tale lesions just below the pleura, the membranes that envelop the lungs, and the body wall. "It has been underestimated, the power of ultrasound in the intensive care unit," says Antonio Spera, the general manager for GE Healthcare in Italy who is leading efforts to ensure the country's hardest-hit hospitals have critical equipment. "It's now exploding."

AI adds diagnostic speed. The set algorithms, which had been trained on hundreds of thousands of ultrasound images, can automatically detect irregularities and giveaway patterns in the grayscale and highlight them for clinicians. It can help doctors get a handle on the extent of an infection in a few seconds, allowing them to quickly make triaging decisions. The larger and more frequent the lesions, the more severe the case. AI that zeroes in on B-lines (see image below) and counts them has saved Chinese physicians valuable time, says Dr. Yangong Chao, director of critical care medicine at the First Affiliated Hospital of Tsinghua University in Beijing.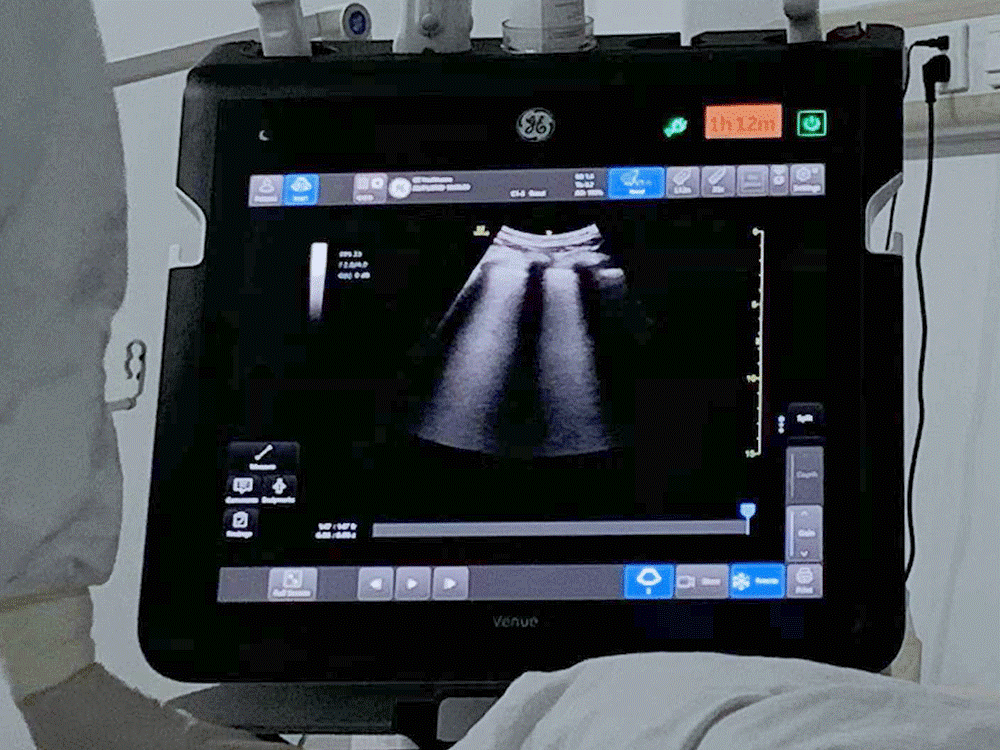 according to the U.S. Centers for Disease Control and Prevention.

Sepsis is the ever-lurking threat in such cases. It occurs when an immune system overreacts to the viral infection, releasing proteins called cytokines. A cytokine "storm" dilates blood vessels, making them leaky. That, in turn, can starve vital organs of oxygen, causing them to fail. Sepsis contributes to around 20% of all deaths worldwide every year, according to a recent study published by the journal Lancet. Emergency doctors can administer antibiotics, intravenous fluids and high-flow oxygen to treat sepsis, but early detection is critical for improving patient outcomes. That is where AI-assisted ultrasound is a doctor's ally.


Categories
tags