At 107 meters from end to end, the blade for the Haliade-X wind turbine — the world's most powerful offshore wind turbine in operation — is longer than a football field, and possibly one of the single biggest machine components ever built. Now the GE Renewable Energy engineers who designed the massive part have one more thing to feel good about: The blade has just received its component certification, a critical step before the Haliade-X can be installed in oceans around the world.
Granted by the certifying body TÜV Nord, the designation came after rigorous testing — and several years of intensive development. "I knew that we needed to make a very considerable investment to come up with a technology that not only differentiated GE in the marketplace but was helpful to the overall offshore wind industry, could reduce the cost of electricity and could make it a continuous industry for years to come," John Lavelle, CEO of GE Renewable Energy's Offshore Wind unit, recently told GE Reports.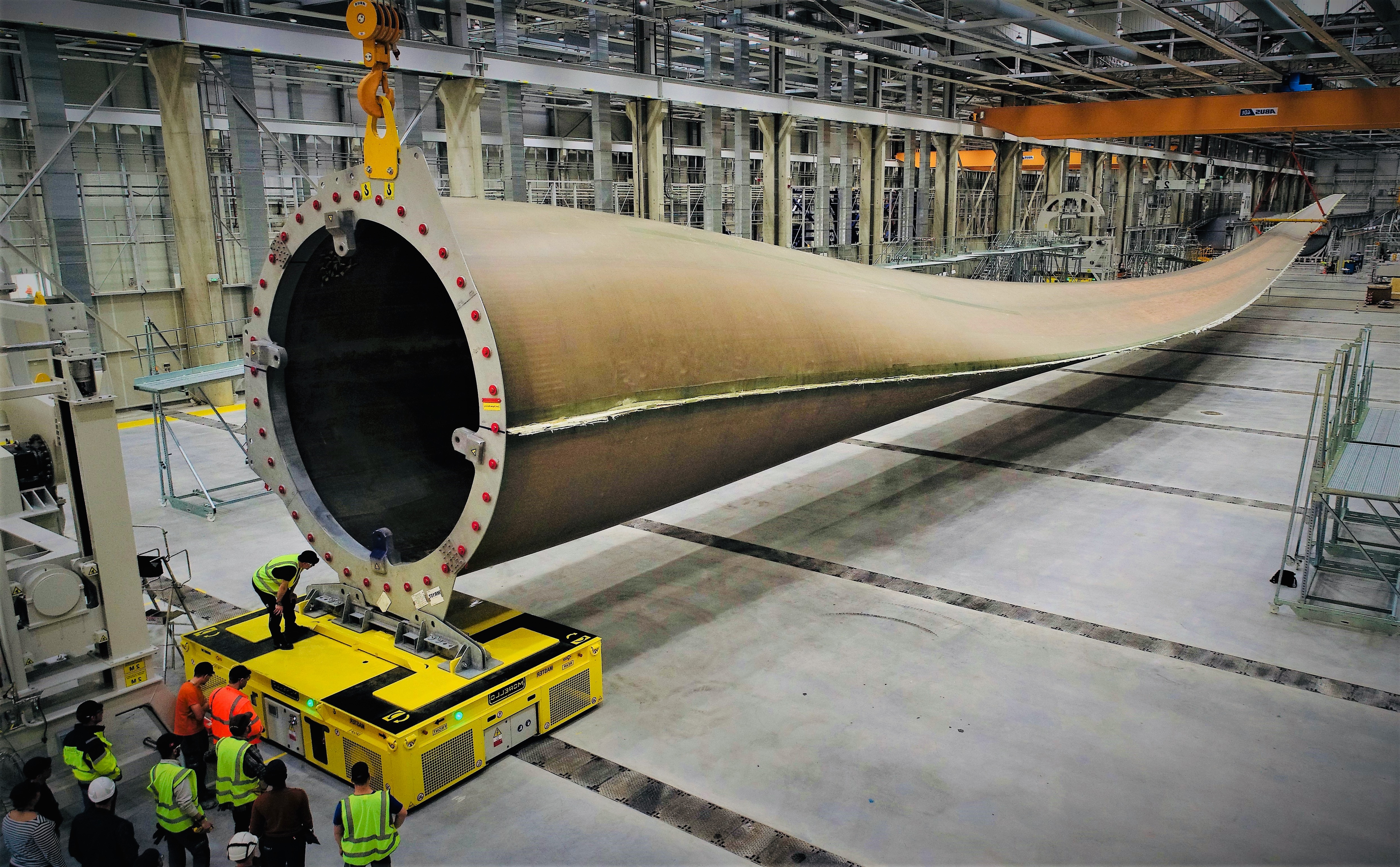 You can go big or go home, and GE Renewable Energy designed a machine that can generate 13 megawatts and whose rotor stretches nearly 220 meters. That added its own logistical challenges relating to the manufacture, transportation and even the testing of the enormous blades. Vincent Schellings, who leads the development of the Haliade-X, said, "It was more than just the engineering of the product. It was really also the engineering of the whole supply chain."
The blades are produced by GE Renewable Energy subsidiary LM Wind Power in a sprawling new factory in Cherbourg, France, an old port city not far from Normandy. That location near the water was a boon when the first blades had to be shipped off for testing — they sailed to a facility in Blyth, England, as well as to one in Boston. But not before a few further accommodations were made for their size: As lead engineer for blade test systems Cornelis van Beveren said, "Even in the largest test centers at ORE Catapult (the testing facility in Blyth) the blade tip had to be cut off to enable the test facility door to close." In Blyth and Boston, the blades were put through a series of punishing fatigue tests that simulated conditions they would face in more than 25 years of service at sea.  
The component certification for the turbine blades is an important step for the type certification of the overall Haliade-X, which in June received its provisional type certification from the independent global certification body DNV GL. In September, GE received its first order for the Haliade-X.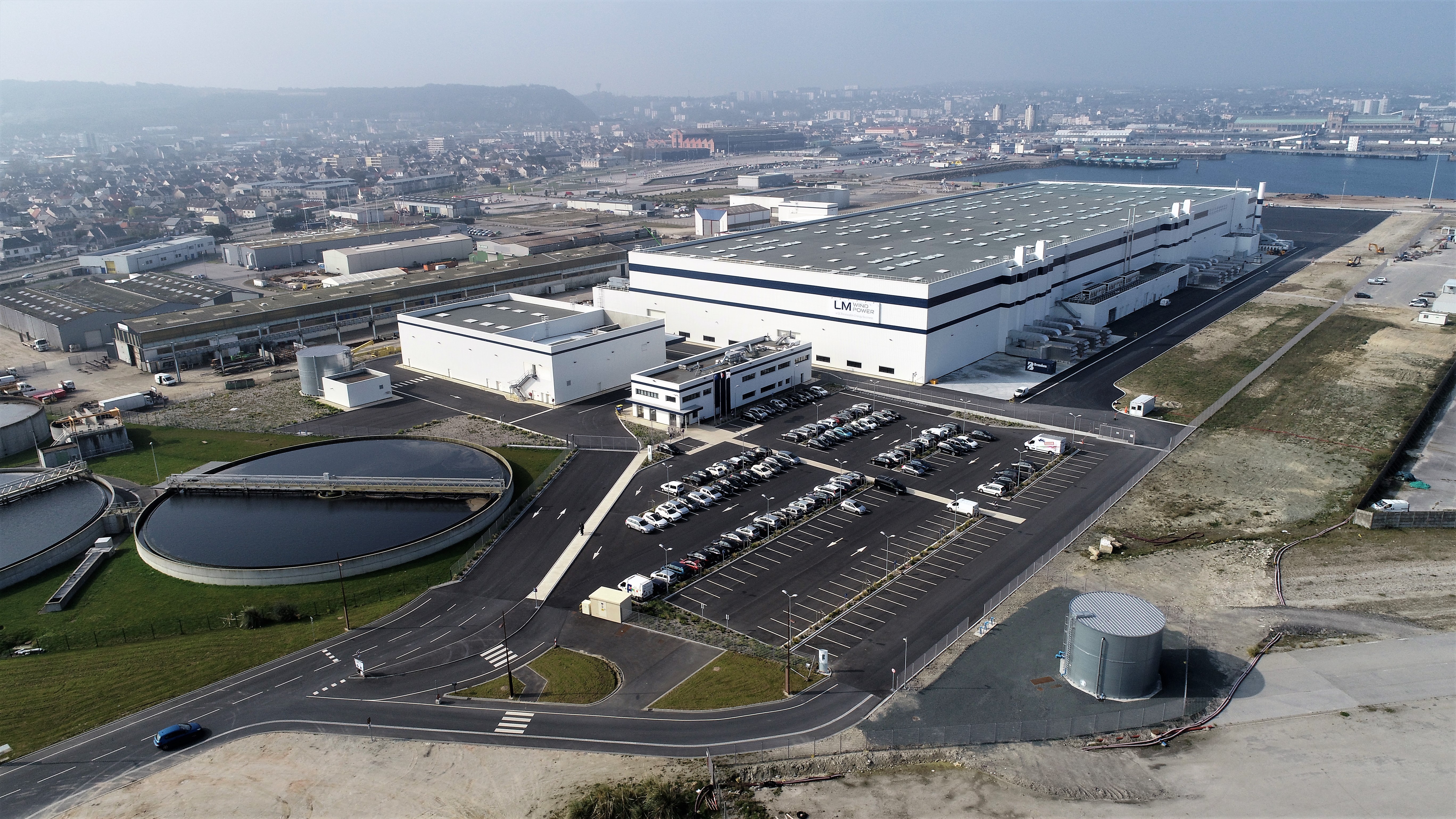 Categories
tags