In 2020, GE made a commitment to become carbon-neutral in its own operations by 2030, and the following year the company announced that it is going even further, reaching net zero by 2050 — including the Scope 3 emissions that result from the use of sold products. As the company unveiled its 2021 Sustainability Report this week, we looked back at some of this year's biggest developments, which include offshore wind, hydrogen fuel, carbon capture and sequestration, small modular nuclear reactors, pumped hydro and other technologies. To get a better sense of where some of these breakthrough technologies are now being used, have a look at this map.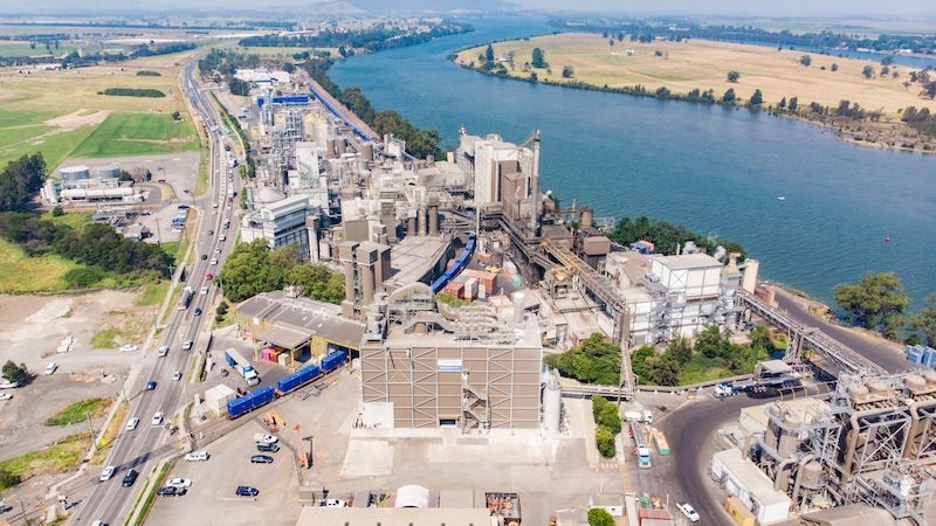 Australia's Manildra Group will replace coal-fired boilers at one of its power plants with two efficient turbines from GE that will burn natural gas. The turbines will help reduce the agribusiness's annual energy costs, produce both power and steam more efficiently and cut its carbon emissions by as much as 40%. "Manildra was relying on coal burners to produce energy and steam as part of their distillation process," says Sam Maresh, president of GE Australia. "And today there are more efficient ways of generating steam and power." Find out more here.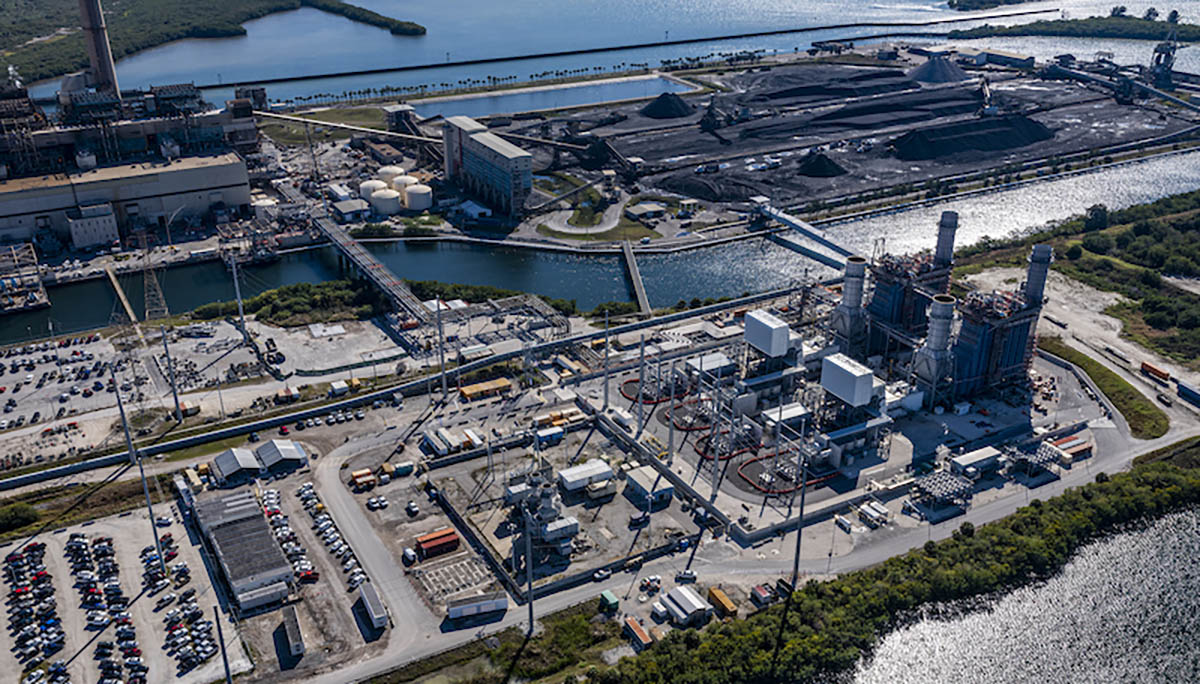 Tampa Electric Company (TECO) in Florida is replacing a 50-year-old coal-fired power plant with one using two efficient gas turbines designed by GE. The company's HA gas turbines — short for "high-efficiency, air-cooled" — are among the world's most powerful and efficient gas turbines. Phasing out coal and replacing it with natural-gas-fired generators can reduce CO2 emissions by up to 67%. "Coal-to-gas switching by retiring existing coal-fired capacity and replacing it with new, high-efficiency combined-cycle capacity offers good potential to combat climate change, and we are honored to support our customers like TECO in this transition," said Eric Gray, president of GE Gas Power in the Americas region. GE Reports has the story here.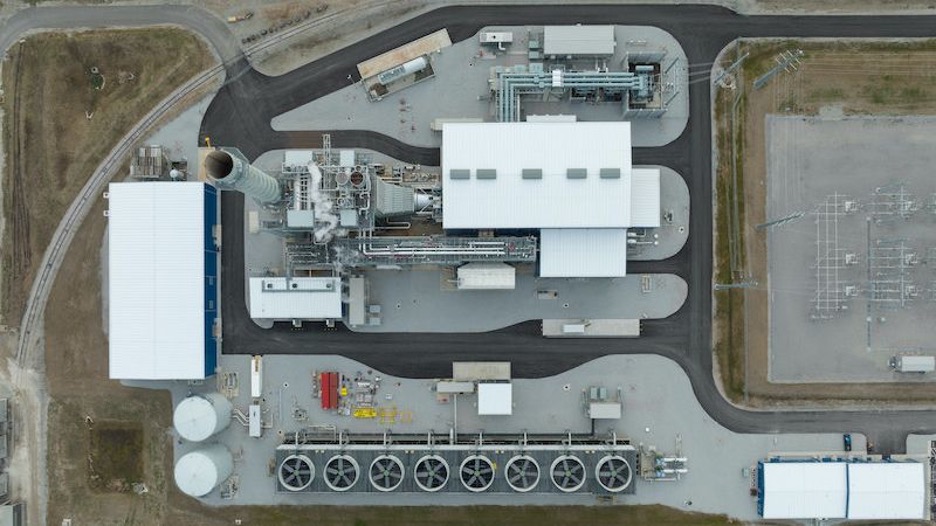 In April, the Long Ridge Energy Terminal in Ohio, the first purpose-built power plant in the United States to generate power with hydrogen fuel, used a fuel blend of natural gas and hydrogen to produce electricity. Hydrogen does not emit any carbon when it burns. Using the gas to generate electricity could be an important tool for the energy industry to reduce emissions and meet its decarbonization goals. The plant has enough capacity to supply the equivalent electricity needed to power 400,000 U.S. homes. The beating heart of the facility is GE Power's 7HA.02 gas turbine, one of the world's most advanced gas turbines. GE Reports has the story here.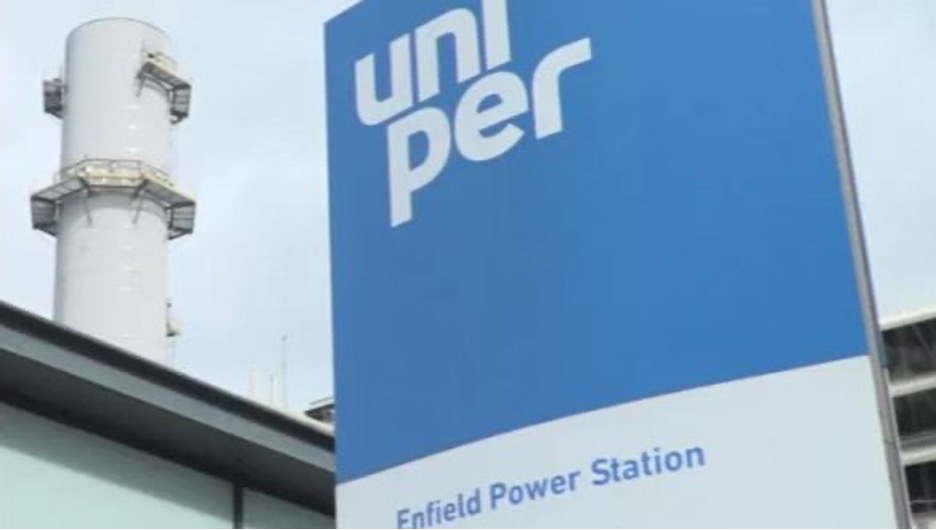 Uniper, one of the world's largest energy producers, announced in 2020 that it planned to become carbon neutral by 2035. The company has already partnered with GE Gas Power to help it decarbonize power generation. Now the two companies will be working together to lower carbon emissions at Uniper's newest combined-cycle power plant in the U.K. "Investigating lower-carbon options for gas turbines could help the power generation industry reduce its carbon emissions over the next decade, and blending hydrogen with natural gas to lower carbon emissions is one of the options we're exploring," said Ian Rogers, who runs Uniper's Asset Improvement and Making Net Zero Possible project. He added that "this project marks a tangible step toward the decarbonization of our gas assets." Find out more here.
Natural Gas + Hydrogen = Less Carbon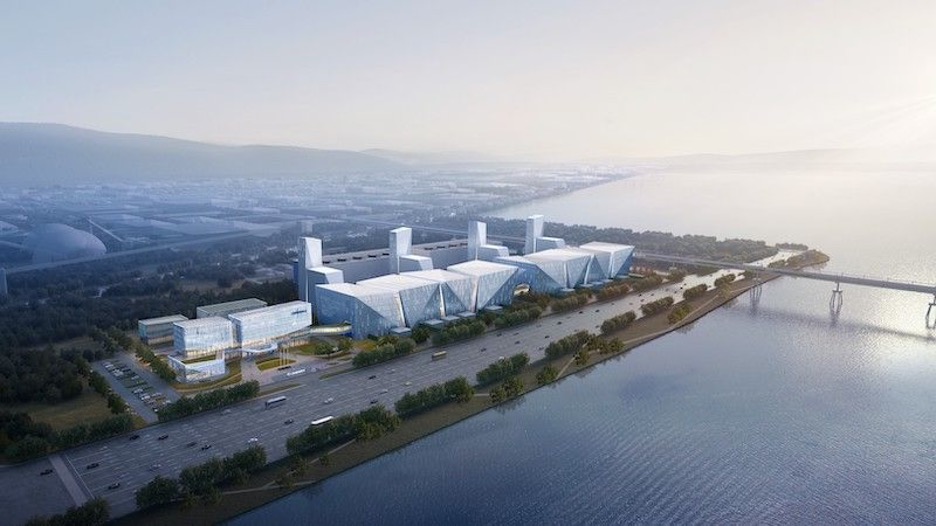 GE Gas Power's family of HA gas turbines are some of the most efficient in the world, helping power plants in Europe and Asia set efficiency records. Now, GE and Harbin Electric Corporation have announced that two GE 9HA.01 turbines will be installed in China's Guangdong Province, where the state-owned utility will operate them on a blend of natural gas and up to 10% hydrogen. A 10% hydrogen-blended natural-gas-fired combined-cycle plant has roughly 40% of the CO2 emissions of a similarly sized coal plant. The amount of hydrogen in the fuel mix can grow and help this highly populated area reduce its carbon footprint further. Read about the Guangdong project here.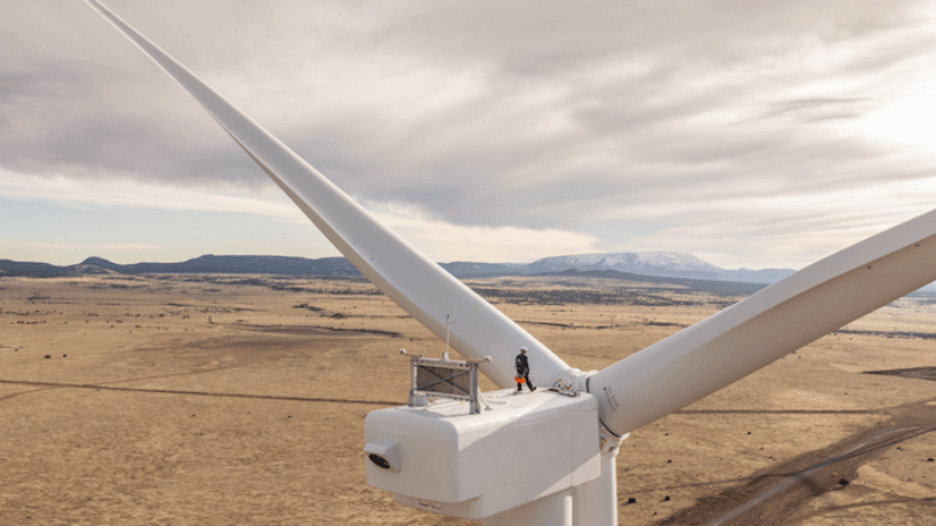 A powerful new turbine called Sierra, from GE Renewable Energy, could help define the future of wind energy in the U.S. and allow operators to unlock more power from their plots. The turbine, which sports revolutionary features, can generate between 3 and 3.4 megawatts of electricity, enough to supply the equivalent of more than 3,000 U.S. homes. Each of the three blades that make up its 140-meter (460-foot) rotor, which is twice the length of a Boeing 747, can be shipped in two parts, making turns and transportation of the blades easier. And there's more — GE Reports has the full story here.
Vineyard Wind Places Order For 62 GE Haliade-X Turbines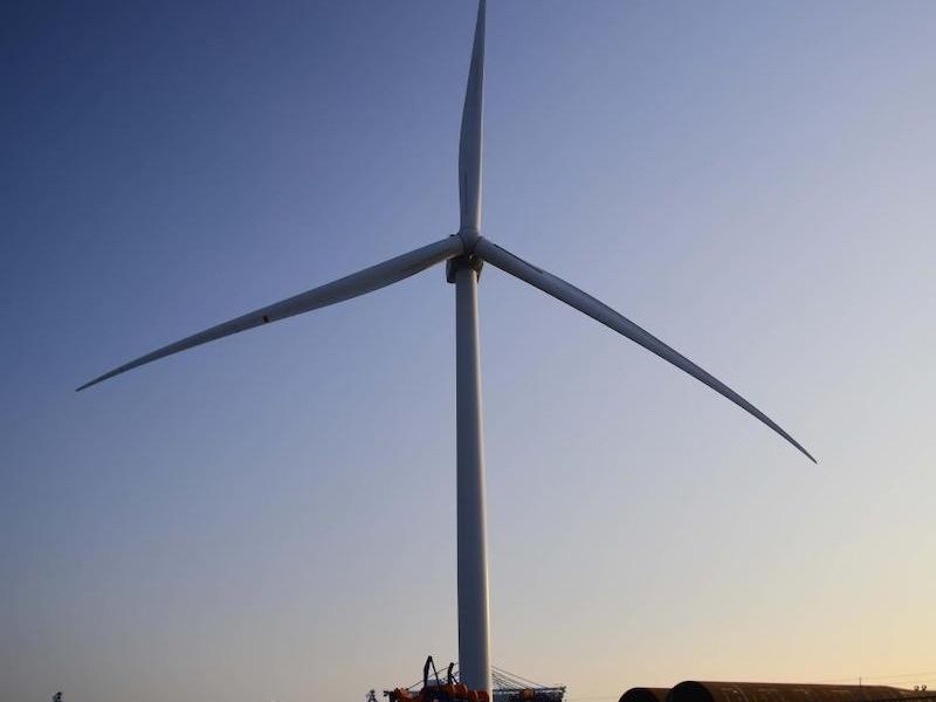 GE Renewable Energy has received an order from Vineyard Wind to supply Haliade-X turbines for Vineyard Wind 1, the first utility-scale offshore wind installation in the U.S. The project will be installed 15 miles off the coast of Martha's Vineyard, Massachusetts, and will feature 62 units of the Haliade-X 13-MW turbine. The project will provide cost-competitive electricity for more than 400,000 homes and businesses in the state and is expected to reduce carbon emissions by more than 1.6 million tons per year. Find out more.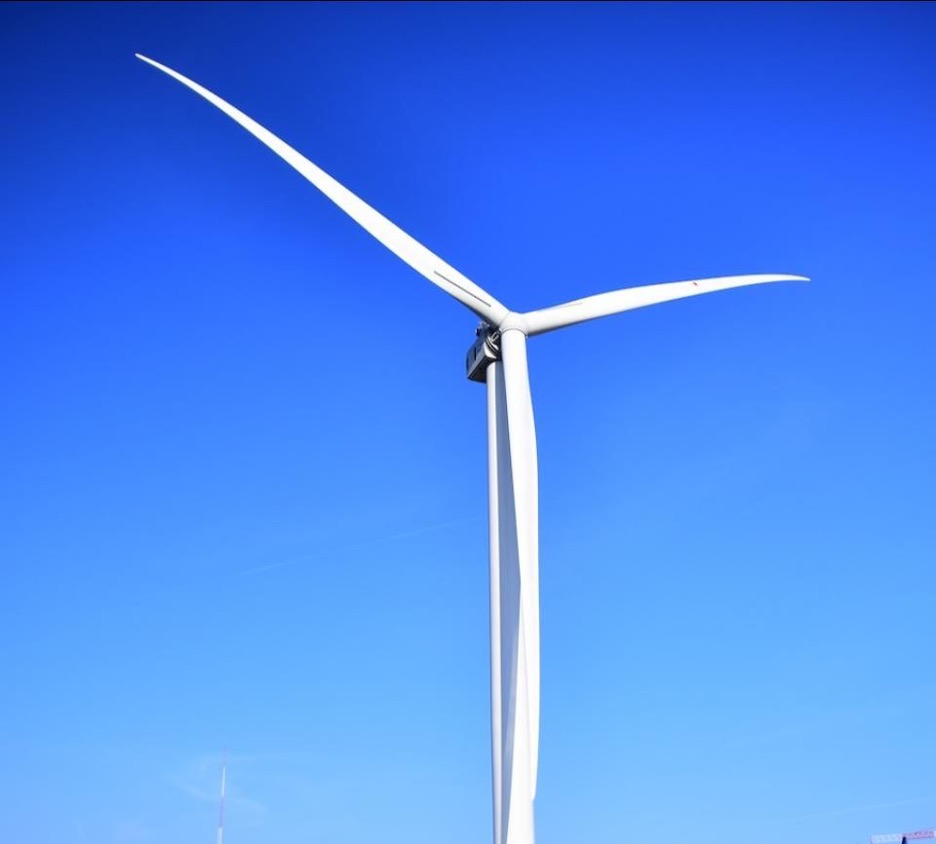 Japanese authorities selected Mitsubishi consortia to operate three offshore wind farms totaling over 1,688 megawatts (MW) in generation capacity. The three projects are set to feature 134 Haliade-X turbines from GE Renewable Energy. Each turbine will be capable of producing 12.6 MW. The Haliade-X was previously selected for the 800-MW Vineyard Wind 1 project in Massachusetts, the first utility-scale offshore wind farm in the U.S., and the 3.6-gigawatt Dogger Bank installation in the North Sea, which is projected to be the world's largest offshore wind farm when it comes online. There are several versions of the Haliade-X turbine, which can produce between 12 and 14 MW. Find out more about the turbine here and about the project in Japan here.
GE Is Adding A New Production Line For Its 107-Meter Blade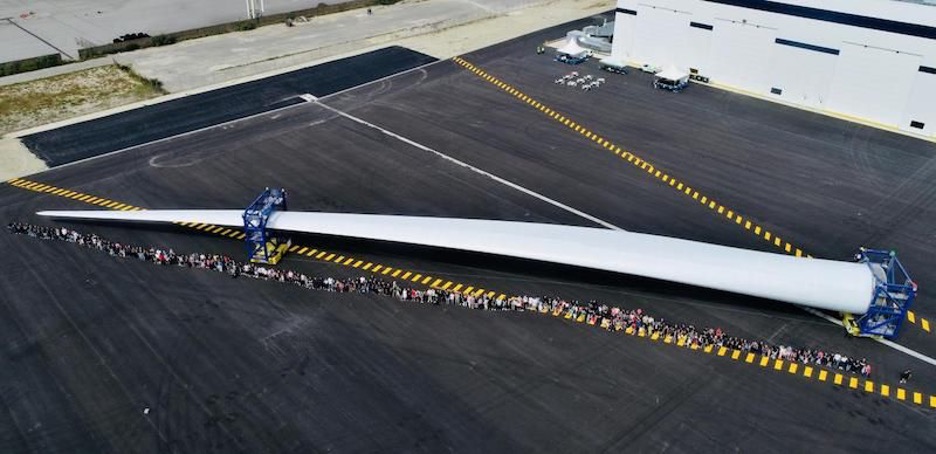 The blades for the Haliade-X, the most powerful wind turbine in operation, are a sight to behold. Longer than a football field, they stretch 107 meters from end to end, enabling the turbines to wring megawatts of renewable energy from offshore winds. LM Wind Power, a subsidiary of GE Renewable Energy, shipped the first one in 2019 from a new factory in Cherbourg, France. Now, with demand for the turbines rising, the plant is set to add a second production line. Read about those wind blades here.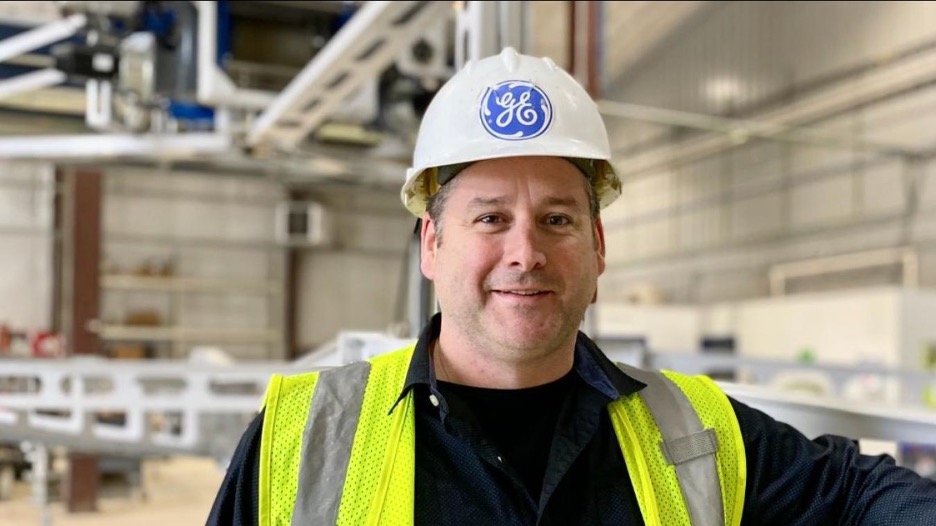 In Bergen, New York, employees from GE Renewable Energy are using one of the world's largest 3D printers to form the bases of wind turbine towers from high-tech concrete. Their success could help the wind industry break through bottlenecks that today limit the size and power of onshore wind turbines and also lead to more efficient wind farm designs. Read the story here.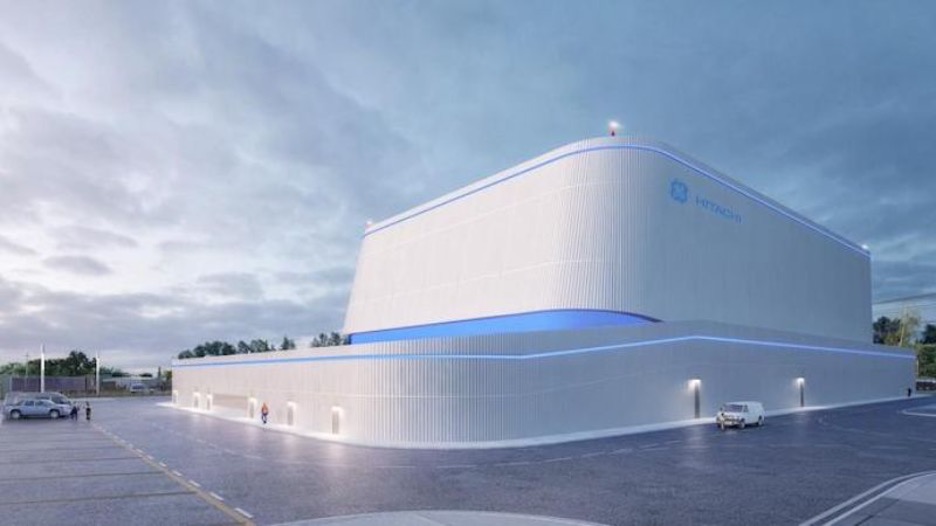 In December, Ontario Power Generation selected GE Hitachi Nuclear Energy to build the first grid-scale small modular nuclear reactor (SMR) in Canada and bring it online by the end of the decade. Now the technology is drawing interest from Europe. GE Hitachi Nuclear Energy, the Canadian nuclear industry company BWXT and Poland's Synthos Green Energy (SGE) announced their intention to cooperate in deploying at least 10 of GE Hitachi's BWRX-300 SMRs in Poland by the early 2030s. Read more about the BWRX-300 here and about the new agreement here.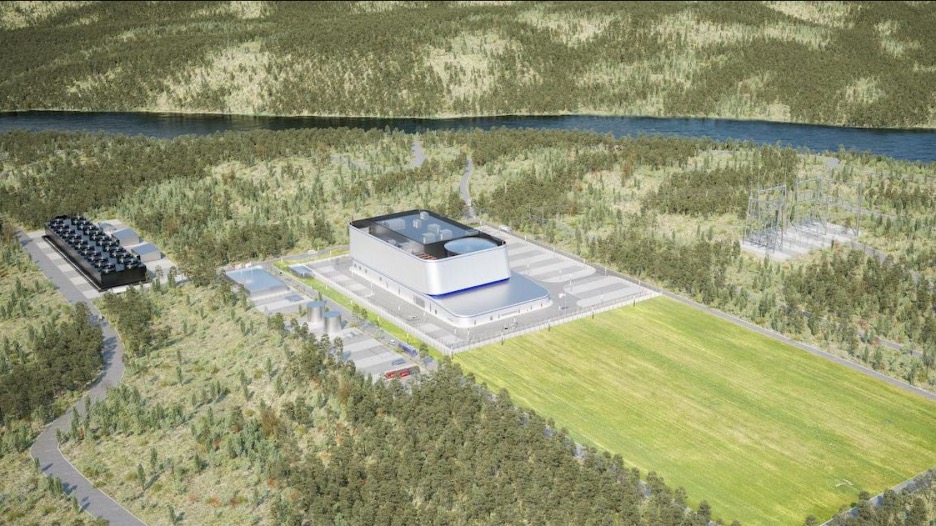 The Tennessee Valley Authority, a power utility that covers a large part of the eastern U.S., ratified a new initiative to explore advanced nuclear technology to help it reach its decarbonization goals. Its New Nuclear Program aims to provide up to $200 million to "examine advanced reactor technology options for potential, future deployment" at its Clinch River site in Tennessee and "other potential site locations in anticipation of future TVA system needs." Specifically, TVA is looking at GE Hitachi Nuclear Energy's small modular nuclear reactor (SMR) design, the BWRX-300. GE Reports has the story here.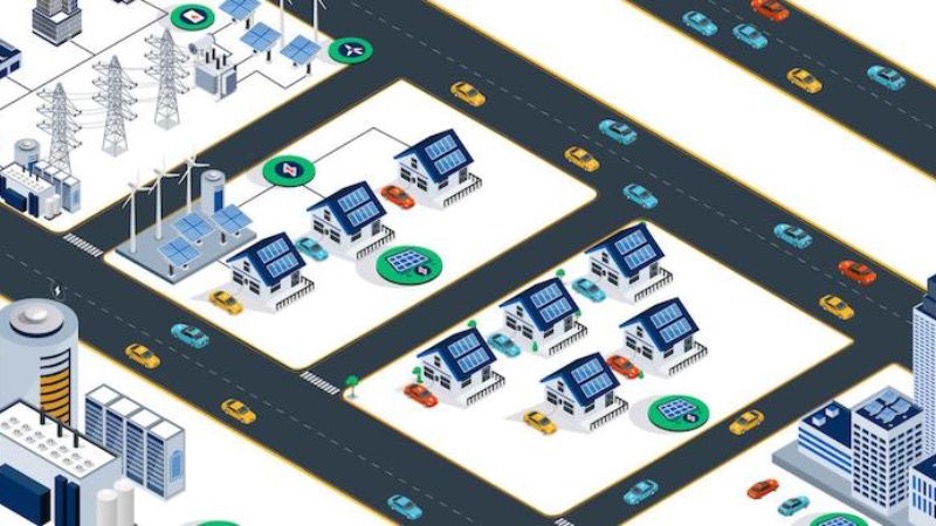 It's not hard to imagine a future where every home has an electric vehicle, solar panels on the roof, a battery system in the garage and multiple smart home devices like a connected thermostat or hot water heater. This vision may still be a few years away, but the energy industry is making sure it's ready for it. Power operators have already coined their own jargon for this technology: distributed energy resources, or DERs. Acting like the conductor of an orchestra, new software unveiled last week by Opus One Solutions from GE Digital at the DistribuTECH International conference in Dallas can help grid operators make their power networks perform an electric symphony. GE Reports has the story here.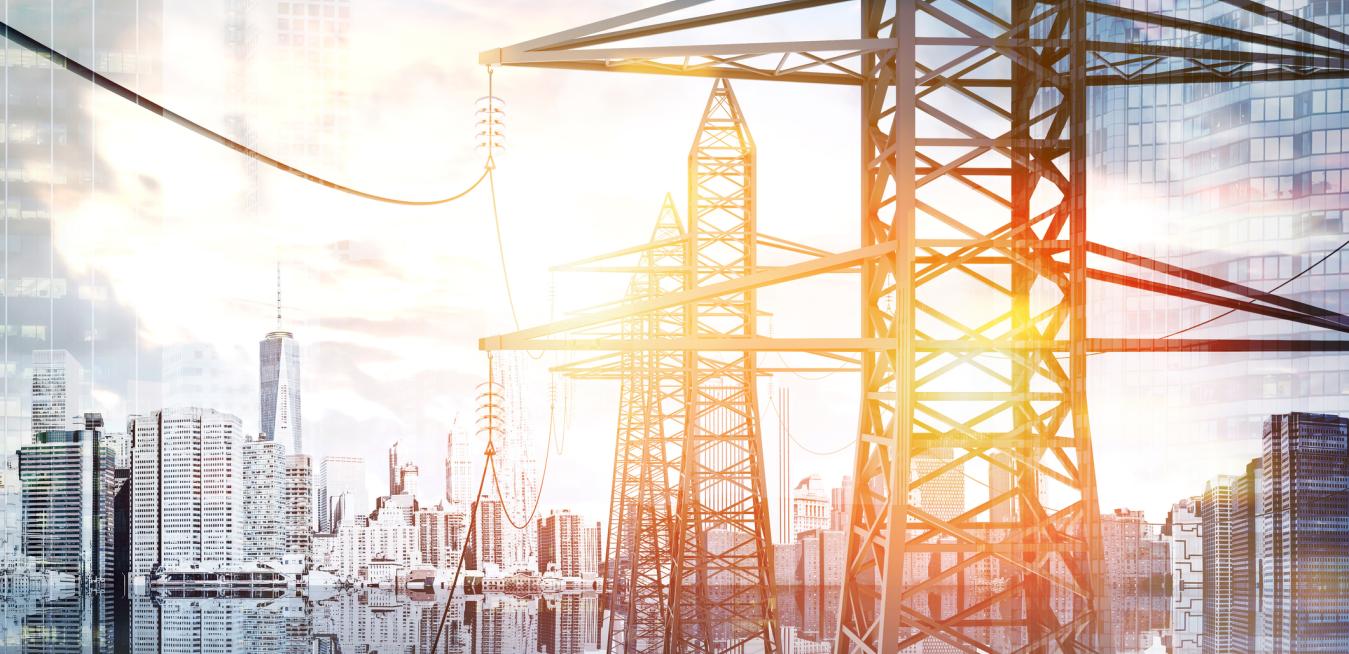 GE Digital is entering a new era, accelerating customer transitions in energy, aviation, manufacturing and other industries. The GE unit is well positioned for growth with a new CEO, Scott Reese, and a pending new corporate structure. In a multipart series, GE Reports has talked to GE Digital executives to learn more about their plans. Our first story takes a close look at the role software plays in the energy transition and how it is helping utilities bring more renewables online. Read it here.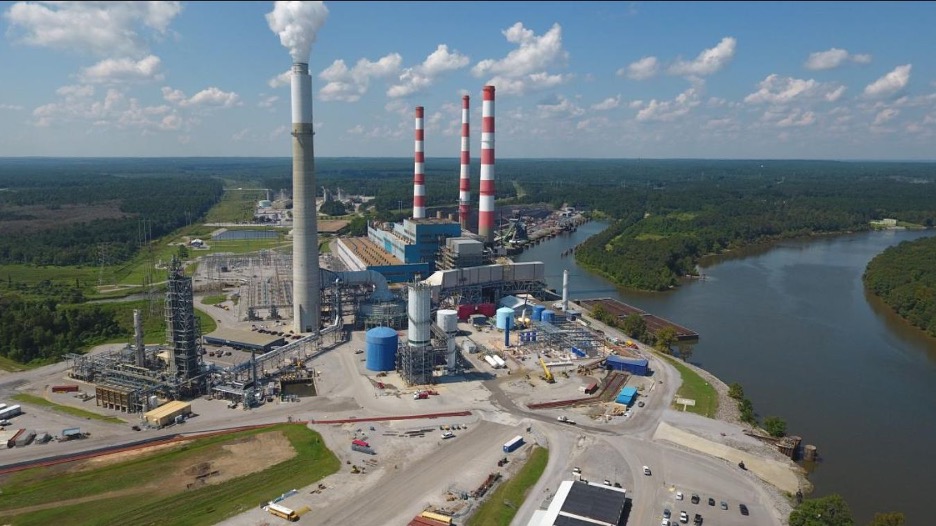 The Department of Energy will be funding with $5.77 million a GE-led study looking at ways of integrating carbon capture, utilization and storage (CCUS) while reducing CO2 emissions in a fully functioning natural gas power plants by up to 95%. GE engineers and their peers from Southern Company, Linde Engineering, BASF and Kiewit expect to spend 18 months studying the engineering, cost and integration of the proposed CCUS project focused on the James M. Barry power plant in Alabama with the goal of preserving the attributes of a natural gas combined-cycle plant that are critical to helping bring more weather-dependent renewables online. Read more here.
A new report commissioned by the U.S. Department of Energy and produced by GE Research reported that the addition of pumped hydro storage to a large grid with a high amount of renewables can cut the total cost of annual electricity production on the network by tens of millions of dollars. The technology also reduces the need for fossil fuel plants to step in when demand rises and renewables can't supply enough power. This could help cut millions of tons of carbon emissions. GE Reports talked to David Havard, senior product manager at GE Renewable Energy's Hydro unit, about the technology and the report. The story is here.
Categories
tags