On April 30, the second Boeing 777X airplane successfully completed its test flight, cruising 2 hours and 58 minutes over Washington state and landing at Seattle's Boeing Field.
Powered by the GE9X engine, the new 777X is the world's largest and most efficient twin-engine jet. Boeing flew the first 777X in late January.
GE Aviation started testing the GE9X engine in 2017. Capable of supplying 134,000 pounds of thrust, it has been recognized as the most powerful jet engine ever built last year.
The engine's front fan utilizes 16 fourth-generation, carbon-fiber composite fan blades and stretches a whopping 11 feet in diameter — as wide as the body of an entire Boeing 737. The engine's efficient core holds parts made from other advanced materials, including lightweight and heat-resistant ceramic matrix composites, and components made by advanced manufacturing technologies like 3D printing.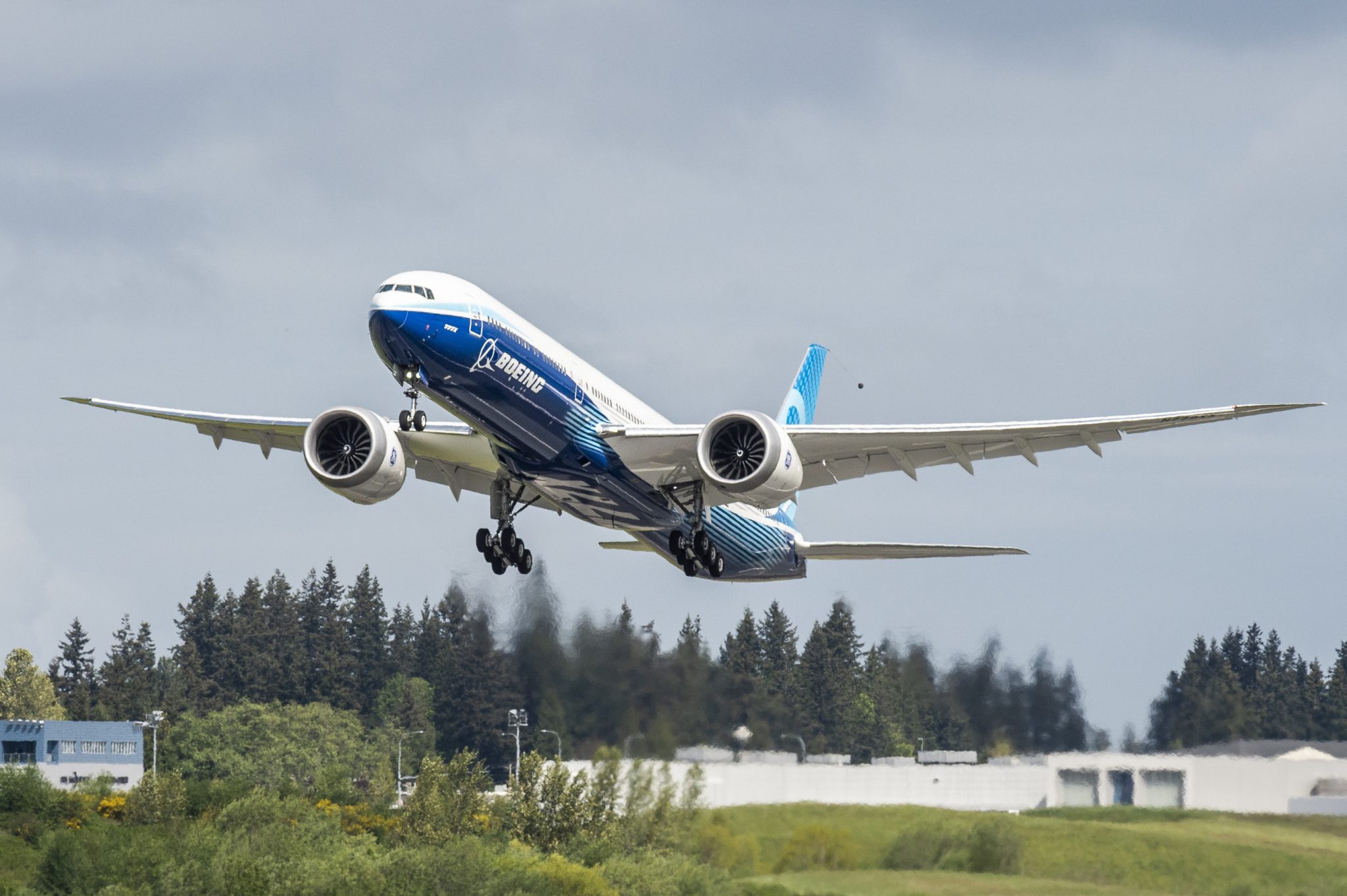 Boeing conducted the first flight of the second 777X airplane. Designated WH002, this airplane is the second of four in a dedicated flight test fleet and will test handling characteristics and other aspects of airplane performance. Shown above: WH002, the second 777X airplane, takes off from Everett, Wash., on April 30, 2020. Top and above images credit: Boeing.
GE has received orders for more than 700 GE9X engines, but the company is providing the Boeing 777X with more than just raw horsepower. It's also undertaken the largest installation of systems content that GE has ever accomplished on a commercial aircraft, including the airplane's common core system. A bit like an airplane's central nervous system and brain, the CCS hosts the airplane's avionics, such as computers, networks and interfacing electronics. This includes the enhanced airborne flight recorder (EAFR), which keeps a log of flight crew audio, parametric flight data and data link communications. GE's EAFRs are already on thousands of military aircraft and Boeing's 787.
GE Aviation has also worked closely with Boeing as the provider of the electrical load management system (ELMS), backup generator and backup converter for the Boeing 777X. The new power generation system produces twice the power generation of the current 777 system, while the ELMS controls 30% more power.
Categories
tags