Last week, GE Healthcare entered into an agreement to acquire BK Medical, an advanced surgical visualization company whose technology helps clinicians see inside the patient's body in real time during surgery and helps them make critical decisions. The $1.45 billion cash deal will help GE Healthcare "continue to expand beyond diagnostics into surgical and therapeutic interventions, helping to simplify decision-making for clinicians and equipping them with greater insights, which enable delivery of faster, more personalized care for their patients — representing another step toward delivering precision health," said Kieran Murphy, president and CEO of GE Healthcare. This is the third healthcare deal to be announced since Larry Culp became GE chairman and CEO, following the acquisitions of Prismatic Sensors and Zionexa. Look at our list below.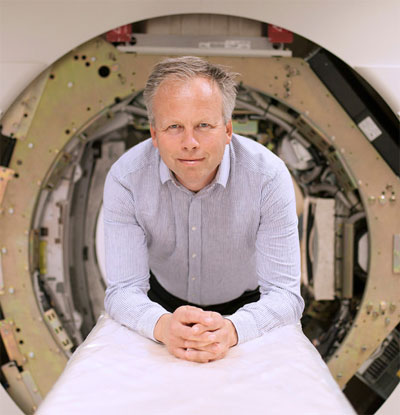 In 1895, the German physicist — and future Nobel laureate — Wilhelm Röntgen was experimenting with an electrified glass vacuum tube when he noticed that it produced mysterious rays that could pass through solid objects. He called them X-rays and launched the field of radiology. Soon Elihu Thomson, GE's co-founder and first chief scientist, took up Röntgen's work, designing an X-ray machine that could diagnose bone fractures. And Thomson pushed GE to open the research labs where another scientist, William Coolidge, would advance the field even further — toward technology like computed tomography, or CT. Now engineers at GE Research are helping to develop another powerful tool to the radiological toolbox — a technology advancement that can vastly expand CT's already impressive imaging abilities and signals a new way to peer into the body.

Alongside colleagues at the Swedish startup Prismatic Sensors AB and GE Healthcare, GE researchers are developing a new way to capture and analyze the X-rays passing through the body and render them into minutely detailed images. They say their method — which uses a technique called photon counting — could eventually enable doctors to see deep inside the body with greater clarity and specificity, while exposing patients to less radiation than traditional CT scans.[1] Photon counting CT technology has the promise to further expand the clinical capabilities of traditional CT, including the visualization of minute details of organ structures, improved tissue characterization, more accurate material density measurement (or quantification) and lower radiation dose.
Scientists and engineers have been trying to perfect photon-counting CT for decades. Detectors made from silicon were particularly promising, but they also presented daunting technical challenges. A chance encounter in 2015 between GE scientists and Mats Danielsson, then-CEO of Prismatic Sensors, led to an idea. With his colleagues, Danielsson had figured out the "Deep Silicon" technology that is at the heart of the new photon-counting detector. In an indication of how momentous the promise of this technology may be, GE Healthcare completed its acquisition of Prismatic in December 2020 — GE's first acquisition since Larry Culp became the company's chairman and CEO in 2018. "We believe this technology has the potential to be a substantial step forward for CT imaging that could benefit millions of patients worldwide," said Kieran Murphy, president and CEO of GE Healthcare.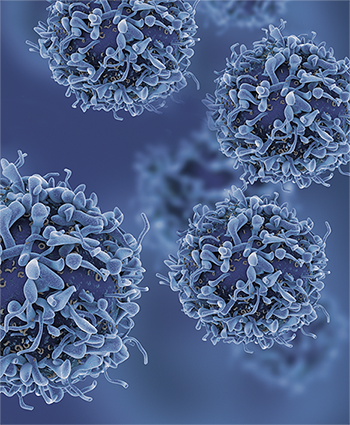 Julia Casey is a biochemical engineer by training, but she is also a deal-maker at heart. As general manager of GE Healthcare's Pharmaceutical Diagnostics Molecular Imaging business, she demonstrated her twin flair for finance and science earlier this year when GE acquired Zionexa, a privately held French and U.S. company developing innovative diagnostic imaging tracers in the oncology and neurology space. Zionexa already has one product approved — a novel breast oncology tracer — and has others in its pipeline.
It was a natural fit for both companies: Zionexa is a nimble and innovative startup that can leverage the resources of a world-class precision health company while GE welcomes new products and a team that can accelerate GE's growing portfolio of precision diagnostic radiopharmaceuticals.
Radiopharmaceuticals—the combination of a small, often organic molecule (e.g., sugar, nucleic acid, lipid, peptide, small protein, or antibody) with a radioactive molecule—bind to specific receptors found in human tissues. After it is injected, imaging technologies such as positron emission tomography, or PET, can view the metabolic activity of these radiopharmaceuticals. That information can provide new and powerful information to doctors determining the best course of treatment for a patient such as which therapy would best target a specific cancer tumor. It's part of a patient-centered approach that complements the diagnostics work GE was already doing, while giving Zionexa access to GE's global market muscle and decades of experience. "The future of medicine is about looking at individual patients," Casey says. "This deal is about helping doctors select the right treatment for that patient."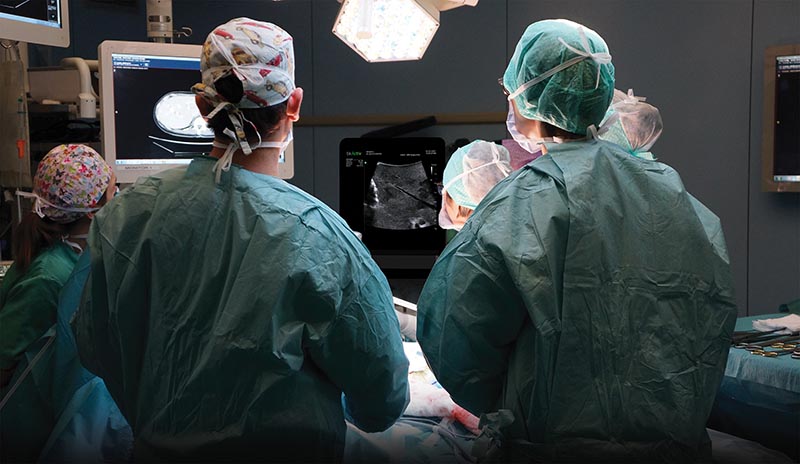 Imagine a world where doctors tailor treatments to patients based on their medical histories, genetic makeup and other factors. It's called precision health, and it's the latest step in healthcare's evolution. The precision health movement, which is valued at tens of billions of dollars, is already afoot, and hospitals and healthcare companies are investing in tools and technologies to make it grow.
The latest example involves GE Healthcare entering into an agreement to acquire BK Medical, an innovator in intraoperative imaging and advanced surgical visualization. BK Medical's technology helps clinicians see inside a patient's body in real time during surgery, gives them visual information to guide them during procedures and helps them make critical decisions. These insights can be especially useful in the growing field of minimally invasive and robotic surgery, designed to cause less pain and trauma, reduce complications and send patients home faster.
"Ultrasound today forms an integral part of many care pathways," said Kieran Murphy, president and CEO of GE Healthcare. "This transaction helps GE Healthcare continue to expand beyond diagnostics into surgical and therapeutic interventions, helping to simplify decision-making for clinicians."
"Adding the fast-growing and relatively new field of real-time surgical visualization to GE's pre- and post-operative ultrasound capabilities will create an end-to-end offering through the full continuum of care — from diagnosis through therapy and beyond," added Roland Rott, president and CEO of GE Healthcare Ultrasound. "GE Healthcare and BK Medical share a passion for clinical innovation, and I'm excited to welcome BK Medical to our team."
[1] Technology in development. Not for sale. Not cleared or approved by the U.S. FDA or any other global regulator for commercial availability.
Categories
tags