Emerging economies in Asia face a dilemma. They need more electricity to power economic growth, but they also want to cut emissions from coal they have relied on for decades. Switching from coal to natural gas can reduce a power plant's carbon footprint by as much as 60%, according to a recent report published by GE. Meanwhile, urban density and geography prevent them from choosing options like large-scale wind or solar farms.
Take fast-growing Malaysia, which is targeting a 45% reduction in CO2 emissions by 2030. The country of 33 million consists of several large, hilly islands and a peninsula where open land suitable for building large wind or solar farms is scarce.
That conundrum has led Southern Power Generation, a large Malaysian utility, to turn to GE Gas Power and its advanced turbines capable of efficiently turning natural gas and other fuels, including liquid fuel distillate as a backup into large amounts of lower-carbon electricity. In fact, this month SPG will become the first power producer in the world to use a pair of 9HA.02 turbines to generate electricity.
The turbines come from a new generation of GE machines that had already set a world power plant efficiency record. They are also equipped with a combustion system that allows them to burn up to 50% by volume of hydrogen when blended with natural gas, allowing SPG to have the option to utilize hydrogen or other lower or no-carbon fuels at some point in the future.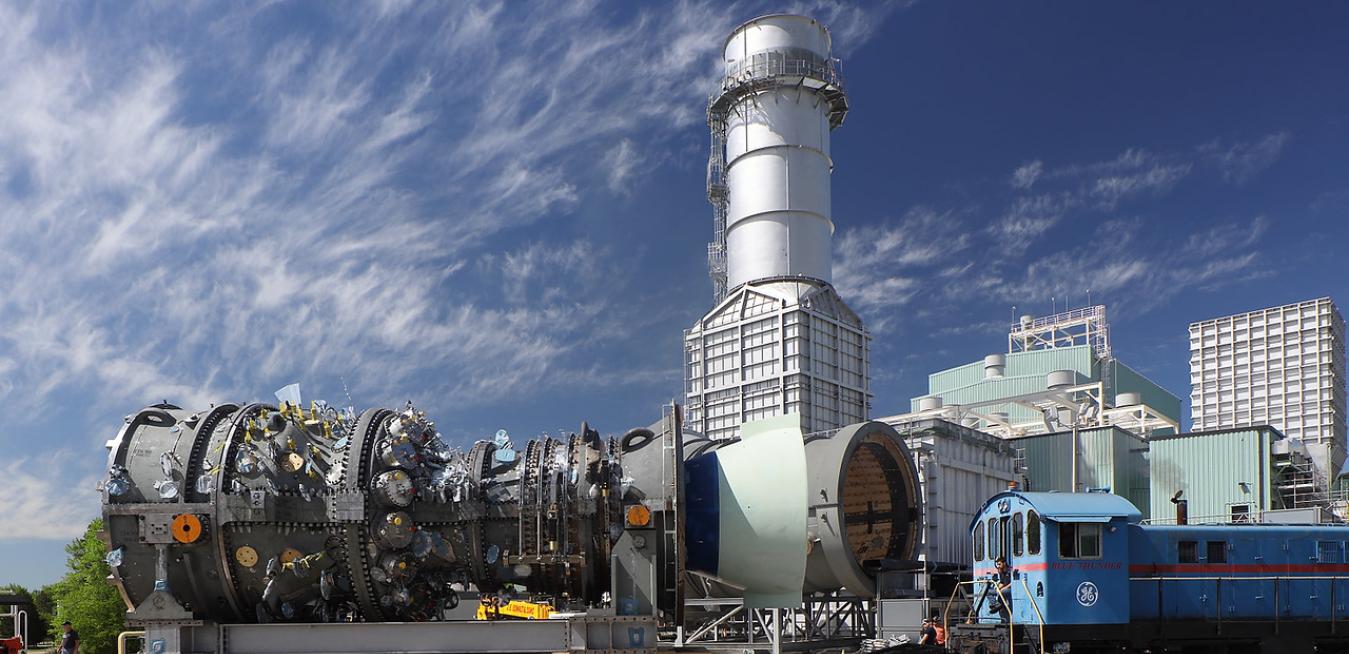 SPG will install the new 1,440-megawatt plant in Pasir Gudang, an industrial city at the southern tip of Malaysia's peninsula, just a few miles from Singapore. It will produce the equivalent power needed by 3 million Malaysian homes. The design is a so-called combined-cycle power plant where a gas turbine not only produces power but also supplies heat to a steam turbine that supplies more electricity "The availability of viable lower carbon technology has become a critical focus," says SPG Chairman Dato' Haji Nor Azman bin Mufti. "We have a longstanding relationship with GE and we trust its HA technology will help us meet the increasing power demand and contribute to long-term energy security needs in Malaysia."
The plant's compact configuration provides additional benefits. It allows utilities to build these power stations in places where a smaller footprint is required, like Pasir Gudang. The turbines arrive in modular containers that enable engineers to install them relatively quickly. (GE and SPG signed the contract to install the turbines in 2018.) The units are also set up for rapid inspection and maintenance.
"This gas technology will remain on the top edge of the industry for several years," says Christophe Dufaut, leader of project execution support at GE Power. "It's a plant that allows SPG to generate a significant amount of power in a reduced footprint, but which is also affordable in terms of capex, operations and maintenance."
Categories
tags