The state of South Carolina may have practically invented the punishing workout. It is home to The Citadel, the famously tough military academy — and anyone who has seen Stanley Kubrick's "Full Metal Jacket" will never forget drill instructor Gunnery Sgt. Hartmann inflicting a special kind of purgatory on U.S. Marine Corps recruits at Parris Island. The city of Greenville, which is just a couple hundred miles north of the military installation, is also home to an equally grueling boot camp. But there is a major difference: Greenville's trainees are not fresh cadets, but a crop of elite power plants.
This summer, the 9HA.02, the world's largest and most efficient heavy-duty gas turbine will be put through its paces in the toughest power plant proving course on earth: Greenville's huge off-grid gas turbine validation facility located behind GE Power's massive turbine factory here. And the drill sergeant is the calm, genial Bert Stuck, who has worked for GE Aviation and Power departments for 37 years. The veteran engineer laughs at the notion that his turbine test stand is a giant torture chamber. "Not quite: Our motto is 'test and learn'," he says.

Even so, Stuck and his team of engineers will push the 9HA.02 to its limits before it is deployed in the field, generating power for homes and businesses all over the world. They have got a full program of exercises in store for the turbine, which can generate 571 megawatts, enough to power a city with 650,000 households. "We will explore the turbine's entire operational envelope — inside and out," says the veteran engineer. That is jargon for the range of parameters in which the turbine can operate safely and effectively. It's important to punish the machine in this way because it proves to customers that the turbines — which will one day be the grid's workhorses — can withstand ultra-stressful conditions that are well beyond what they would encounter in ordinary service.

Engineers will test the turbine's mettle in all areas. Stuck reels off a list: "Performance, efficiency, operational flexibility, mechanical and aeromechanical durability, gas and liquid fuel capability, its response to grid fluctuations, and so on."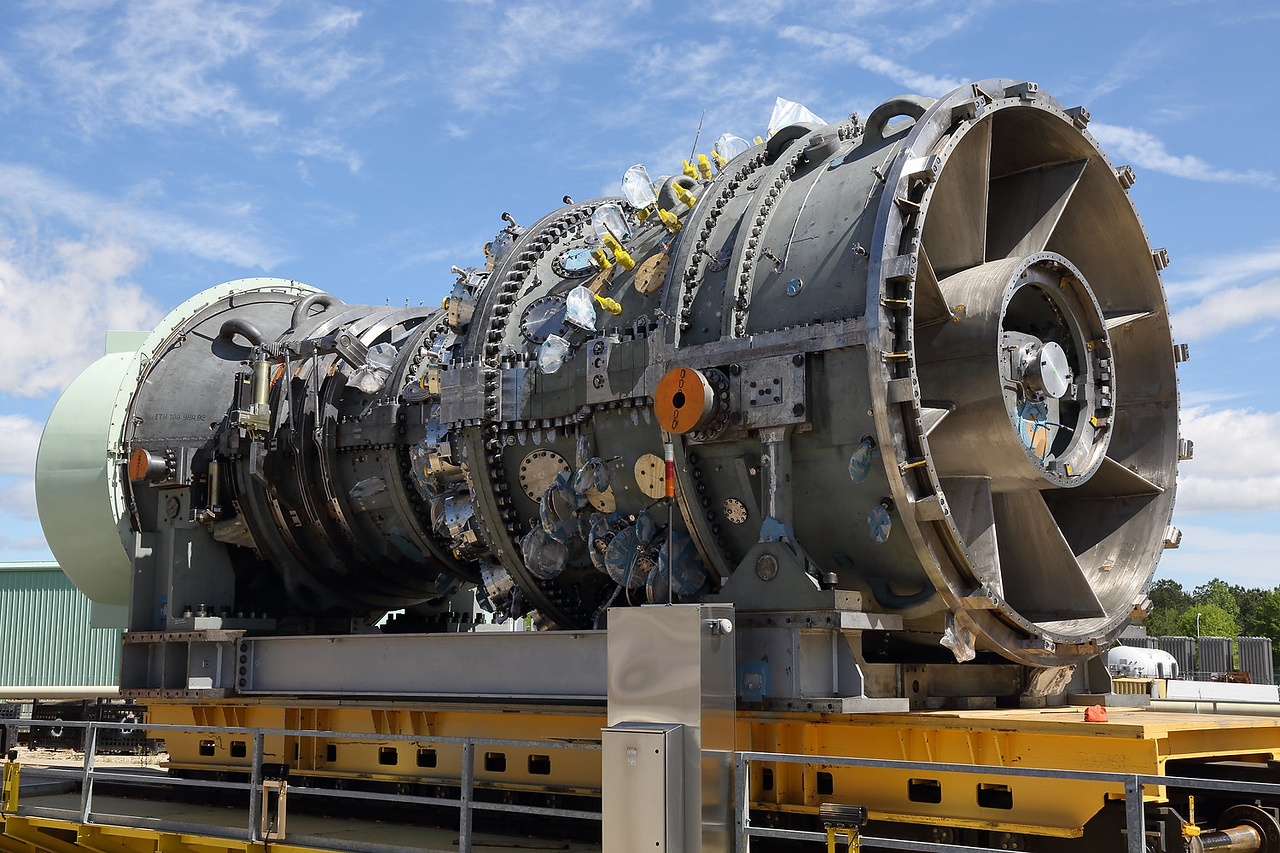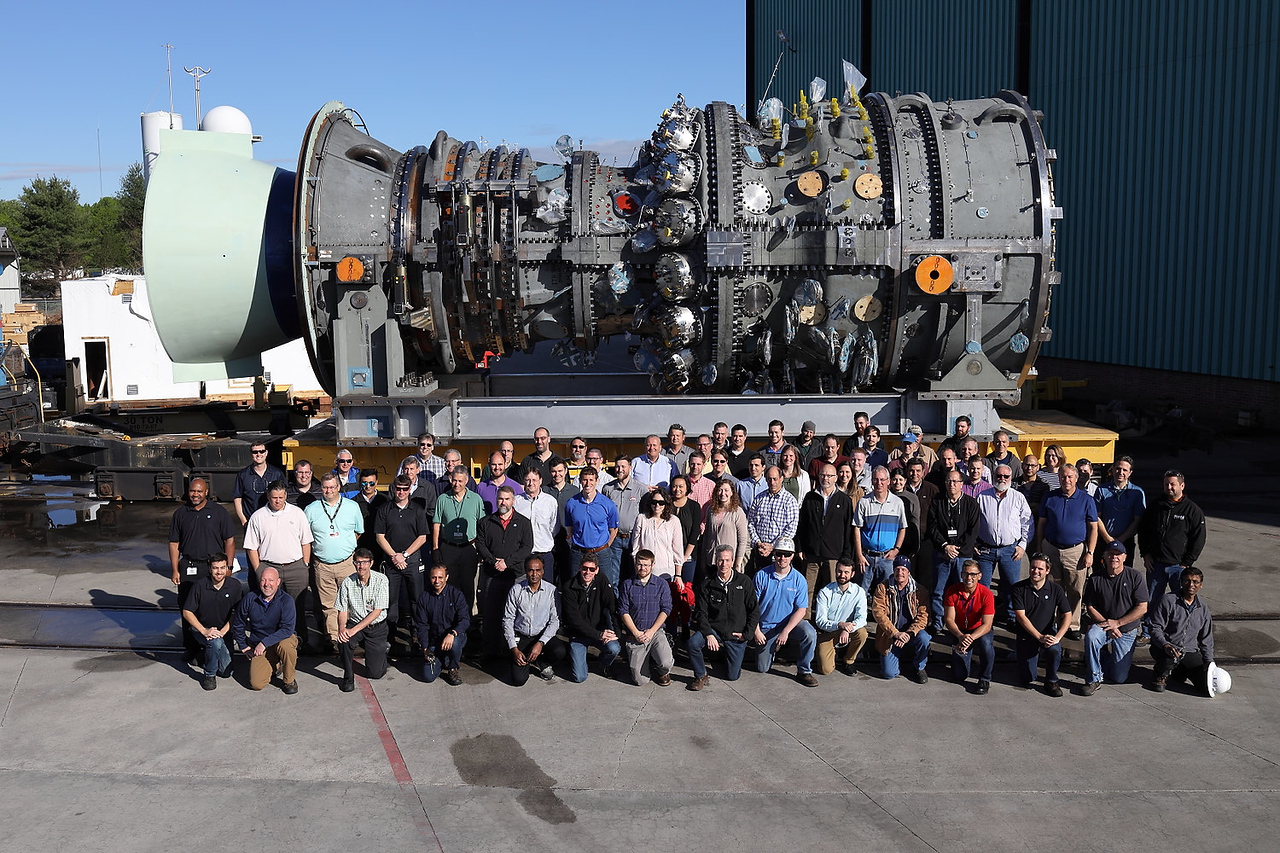 a Goodyear Blimp in less than 10 seconds.

GE also built a dedicated liquid natural gas storage facility to supplement fuel flow to the turbines on the test stand and a special rail spur and a turntable to bring them in.

Despite the extraordinary nature of testing, the test stand produces very few external indications that anything special is happening.  Stuck points out the incongruity. "If you were standing just outside the building, you'd have no idea what's going on inside — but you've basically got a full power plant on the stand."

Stuck is scheduled to give another customer demonstration, but he is keen to reiterate the value of physical turbine tests before he goes. "Testing has paid for itself many times over," he says. "You can run all the computer simulations you want, but you will always have things that you cannot simulate."

Stuck would know. He has trained enough HA turbines to make up an entire squad: The 9HA.02 will be the fourth from the extraordinary turbine family to go on the stand at Greenville. "Our customers love the idea that we're testing the turbines like this before they arrive," says Stuck. "It gives them a massive level of confidence in our products." Talk about positive energy.
Categories
tags