GE, the world's largest digital-industrial company, released fourth-quarter and year-end results for 2016 today.
For the year, GE's operating results were in line with goals set out for investors. The company earned $1.49 per share — up 14 percent — and returned $30.5 billion to shareowners through dividends and buyback. Free cash flow and dispositions for the year totaled $32.6 billion.

GE will celebrate its 125th birthday in 2017, but the past year has been a milestone of its own. In the beginning of the year, GE opened general availability for Predix — the operating system for Industrial Internet of Things — to businesses and partners to develop software solutions for their internal operations and their customers. Companies like Exelon, University of California San Francisco, BP and Proctor & Gamble have started using Predix to increase efficiency and productivity. GE currently has over 22,000 software developers and 400 partners using the platform.

In June, GE achieved de-designation as a systemically important financial institution in the U.S. Since the company's April 2015 announcement to increase its industrial focus, GE has signed deals to sell GE Capital assets valued at $197 billion and closed $190 billion of the sales — ahead of its original schedule. GE plans to exit European regulation in 2017.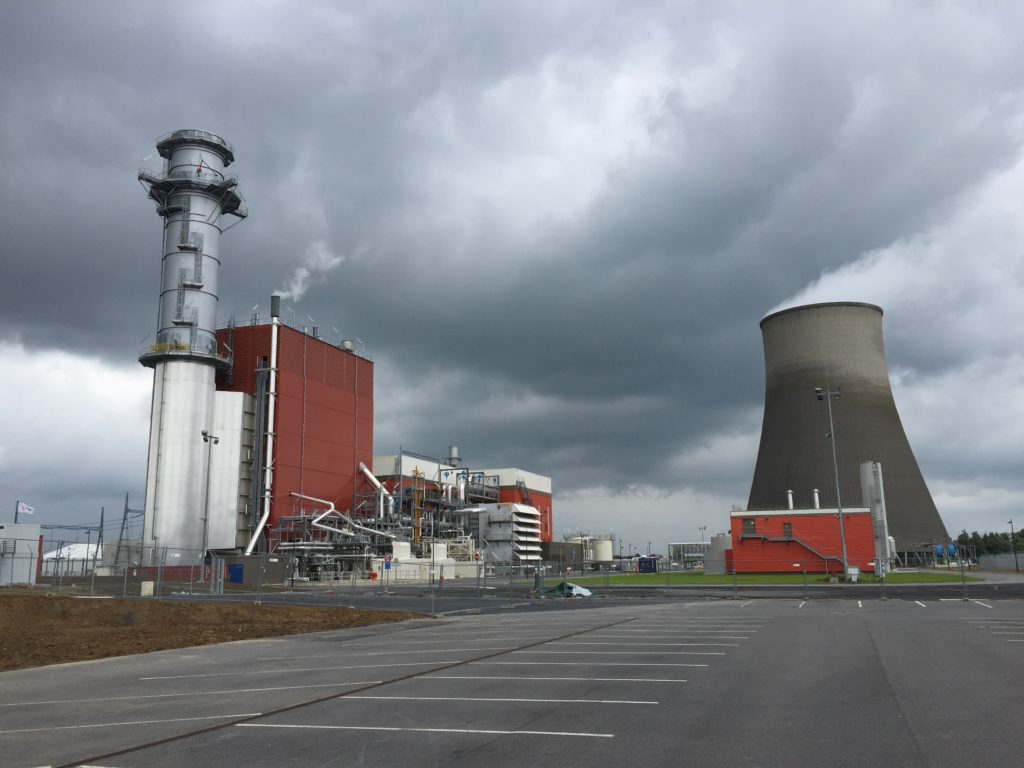 Above: The most efficient combined cycle power plant in the world generates electricity in Bouchain, France. Image credit: GE Reports. Top: A Haliade wind turbine at the first offshore wind farm in the United States located near Block Island, Rhode Island. Image credit: Reuben Wu for GE Reports

GE also entered Guinness World Records in June, when GE and EDF launched the first-ever combined-cycle power plant equipped with GE's HA turbine in Bouchain, France. The plant is now officially the world's most efficient combined-cycle power plant with an efficiency rate of up to 62.22 percent. GE currently has 32 HA turbines in backlog.

In August, GE — in combination with Deepwater Wind — completed the construction of the first-ever offshore wind farm in the U.S. Located off the coast of Rhode Island, five GE Haliade turbines are set to generate enough sustainable power for 17,000 homes. Each turbine tower stands about 330 feet (100 meters) above the water — taller than the Statue of Liberty. The wind farm started commercial operation in December.

In October, GE announced that it planned to combine its Oil & Gas unit with Baker Hughes to create Baker Hughes, a GE Company. With its combined technology and services offerings in over 120 countries, the new company will become one of the top three players in the oil and gas industry — a $32 billion fullstream oil services business, based on 2015 revenues.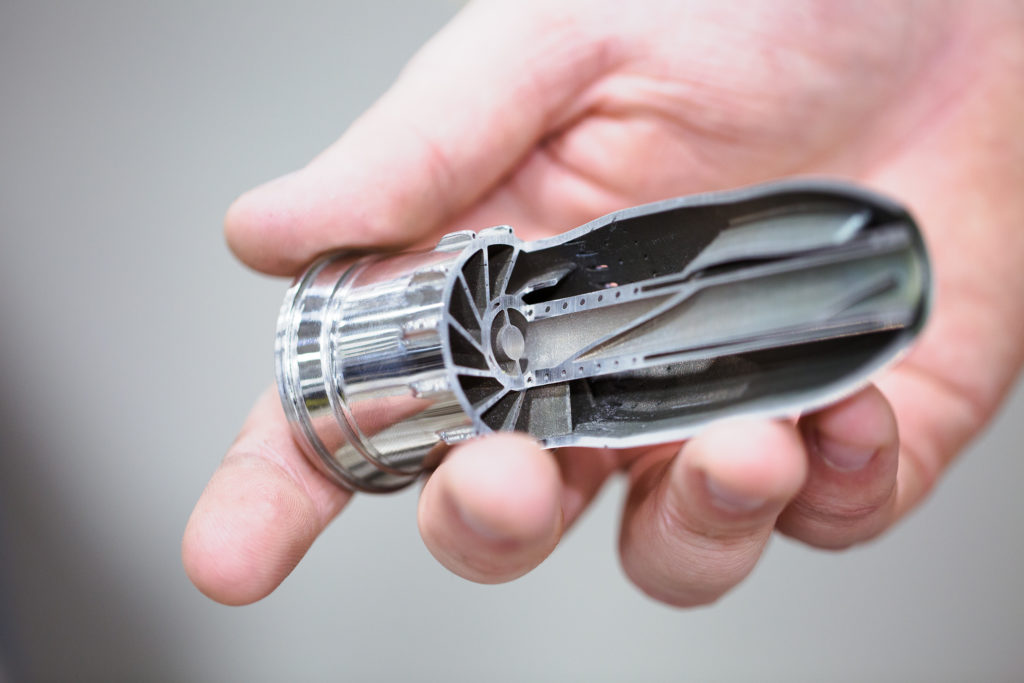 In April, GE opened its Center for Additive Technologies Advancement in Pittsburgh, Pennsylvania. Image credit: Chris New for GE Reports

In November, GE launched GE Additive to build a global additive network and boost additive manufacturing capabilities for the company. The business will also serve customers in industrial sectors, including aerospace, tooling, and automotive businesses. In December, GE acquired controlling interest of Concept Laser GmbH and Arcam AB, two leading global additive manufacturing equipment businesses. GE plans to grow its additive business to reach $1 billion in revenue by 2020.

Also in the fourth quarter, GE announced an order for more than $1.4 billion with Iraq's Ministry of Electricity for gas-fired power and services agreements. When completed, GE's gas-fired power-generation equipment will provide reliable power to Iraq's energy grid — about 2,000 MW.

Throughout the year, GE continued to grow its digital strengths and acquired software companies such as Meridium, ServiceMax and Wise.io to bring together sensors, cloud-based algorithms and advanced field technology with Predix, transforming the way engineers and coders work together.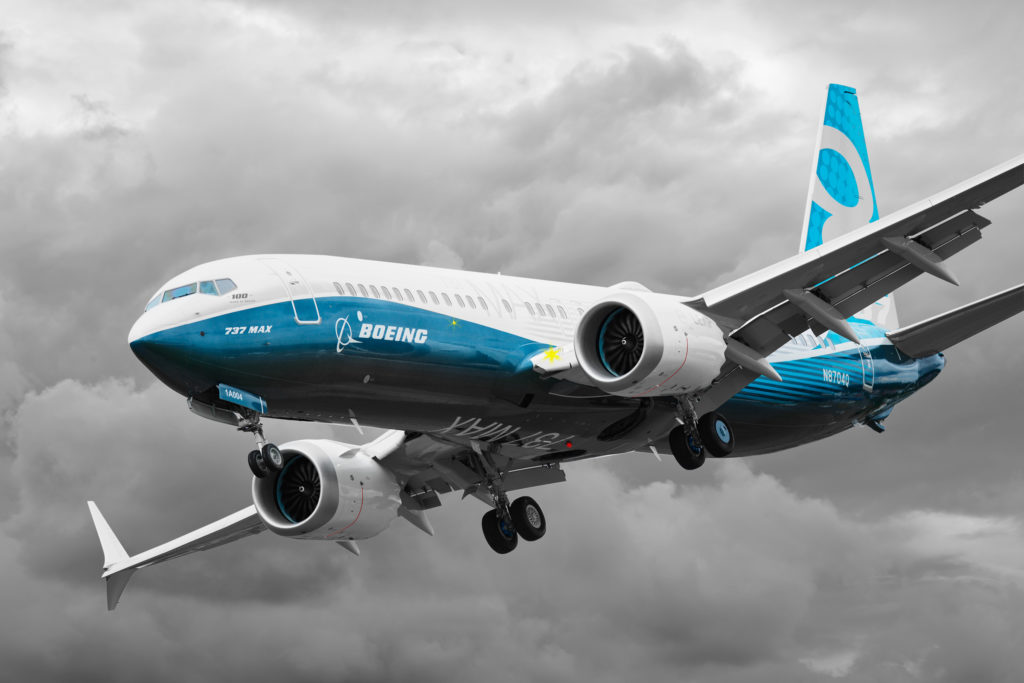 Boeing brought the first 737 MAX aircraft powered by a pair of LEAP jet engines to the Farnborough International Airshow last year. Image credit: Adam Senatori for GE Reports

Using data analytics, GE Healthcare also is working with Johns Hopkins Hospital to install a state-of-the-art Capacity Command Center that uses advanced algorithms and analysis to manage complex hospital processes. GE Healthcare also announced a partnership with UC San Francisco's Center for Digital Health Innovation to develop deep-learning algorithms with the GE Health Cloud to help clinicians make faster and more effective decisions during diagnosis and patient management.

In 2016, CFM International (GE's joint venture with Safran Aircraft Engines) received more than 11,500 orders and commitments for its LEAP jet engine — the first engine in the industry with 3D-printed fuel nozzles and components made from advanced ceramics. The LEAP engine was certified and delivered to Airbus this year, entering commercial service and preparing for more flight tests in 2017. In the fourth quarter, CFM received some $480 million of LEAP engine orders driven by agreements with customers Lion Air and Donghai Airlines.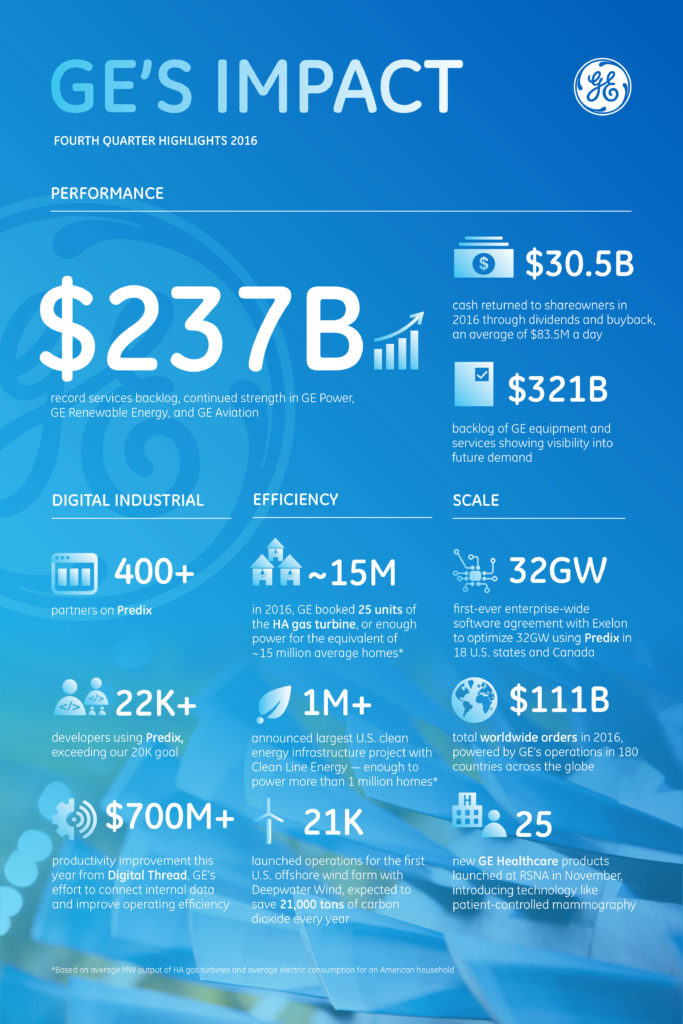 Categories
tags