Aviation accounts for about 2.5% of global carbon emissions. That's why GE Aviation, CFM International — a 50/50 joint company between GE and Safran Aircraft Engines — and their airline industry and government partners are working hard to come up with solutions to reduce flight's carbon footprint. As GE unveils its 2021 Sustainability Report, we looked back at some of this year's biggest developments, which include sustainable aviation fuel, software that improves efficiency, hybrid electric propulsion, hydrogen fuel and other technologies.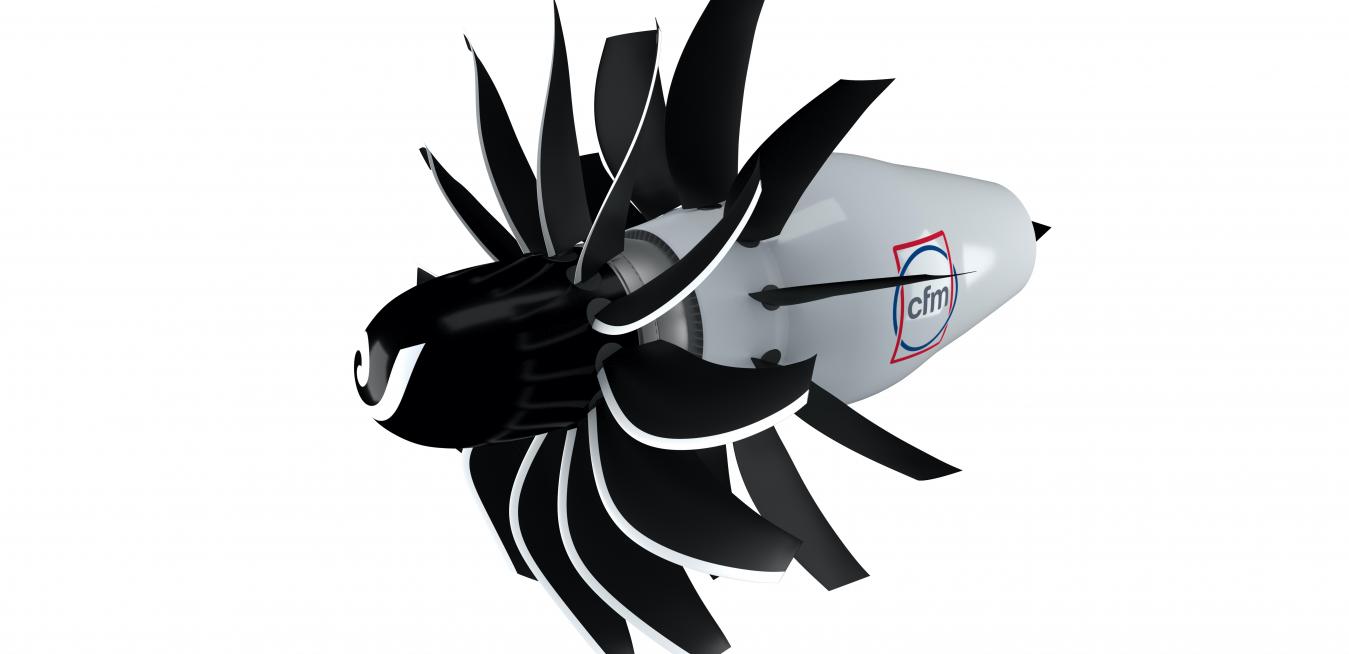 Last October, the Air Transport Action Group declared the aviation industry's commitment to a goal of net-zero carbon emissions by 2050. The group's members include GE Aviation, which invested $1.6 billion in 2021 alone in aviation research and development, including new advanced materials and technologies that can help cut fuel consumption and even enable hybrid electric design. In June, CFM International announced the launch of the Revolutionary Innovation for Sustainable Engines (RISE) Program to demonstrate advanced technologies for the next generation of engines that will use 20% less fuel and produce 20% fewer CO2 emissions than the most efficient jet engines built today. Read more about the declaration here and the RISE program here.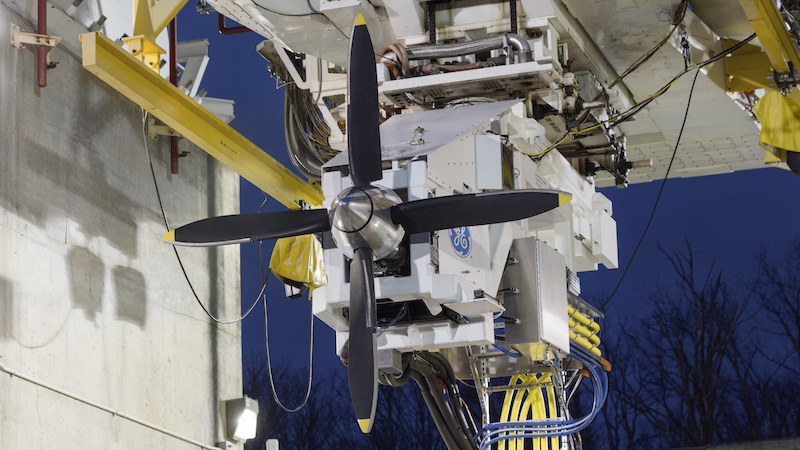 Last October, NASA and GE Aviation announced a new partnership to mature a megawatt-class hybrid electric engine that could power a single-aisle aircraft. The project got one step closer to takeoff in January when GE Aviation selected Boeing to modify the plane that will test the propulsion system in the air. Flight tests are projected to start in the mid-2020s. The NASA-GE partnership is part of NASA's Electrified Powertrain Flight Demonstration (EPFD) project, a five-year, $260 million effort being funded by investments from NASA, GE Aviation, Boeing and other partners. The story is here.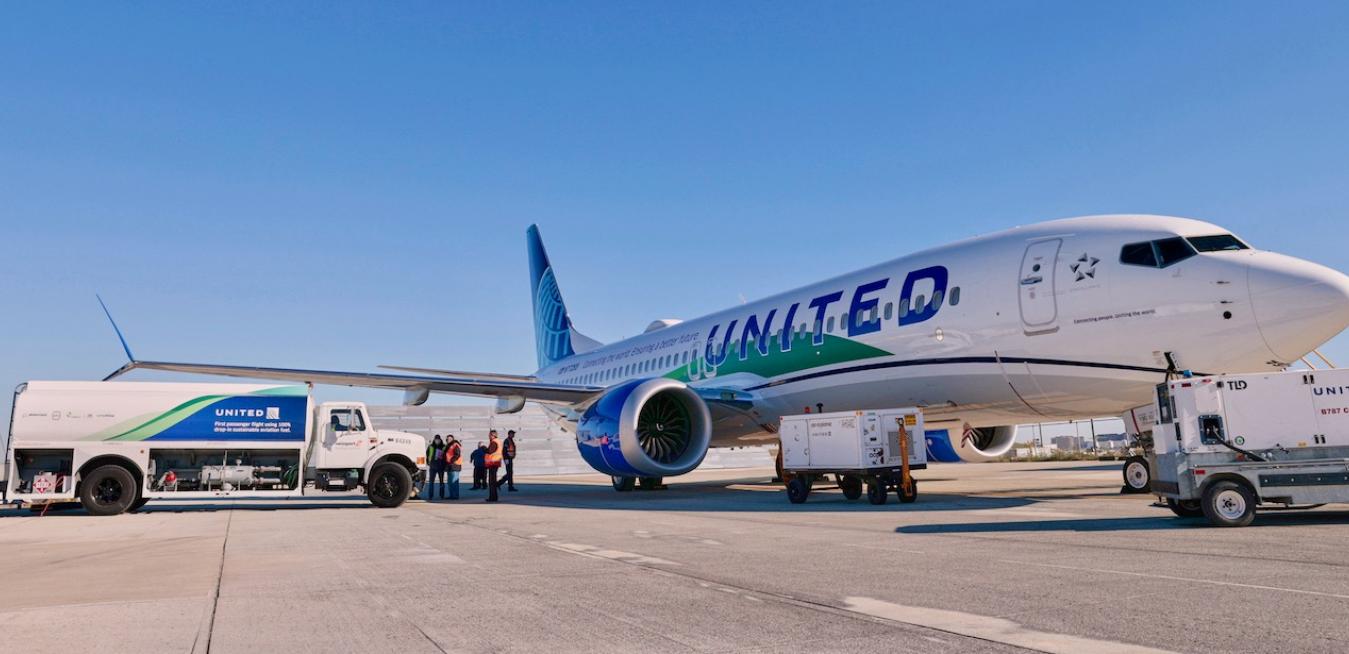 From the outside, there was nothing unusual about the Boeing 737 MAX 8 jet operated by United Airlines that flew from Chicago to Washington, D.C., early last December. But the plane was making history. It was the first experimental flight with passengers on board to use 100% drop-in sustainable aviation fuel (SAF) for one of the aircraft's two engines. "Drop-in" SAF is non-petroleum-based fuel that can be used interchangeably with conventional jet fuel and requires no modifications to engines and airframes. This also makes it compatible with the existing commercial fleet and the existing fuel distribution and storage infrastructure. "These molecules don't know where they come from," says Gurhan Andac, GE Aviation's engineering leader for aviation fuels and additives. The jet was powered by pair of LEAP-1B engines built by CFM International, a 50-50 joint company between GE and Safran Aircraft Engines. Read about it here.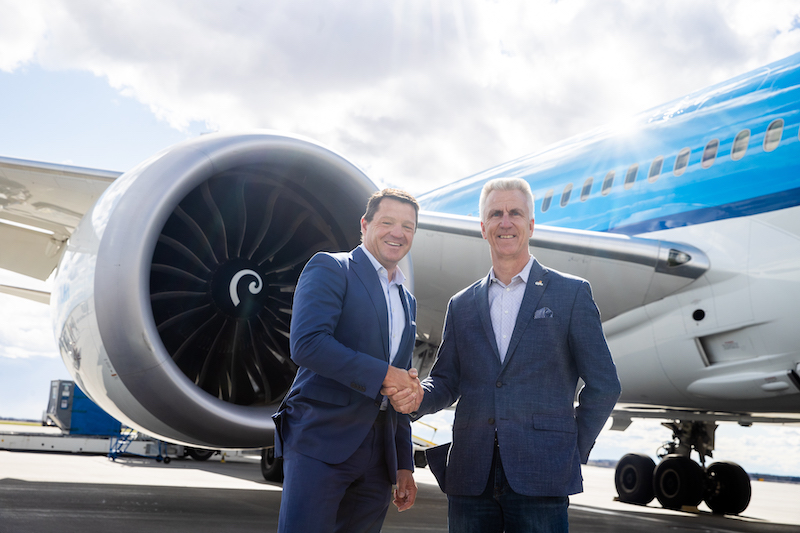 This May, KLM Royal Dutch Airlines completed two flights, one in Europe and another to Canada, powered by a fuel mix containing sustainable aviation fuel. The airline used a Boeing 787 Dreamliner powered by a pair of GEnx jet engines on the long-haul flight from Amsterdam to Edmonton. The engines used 39% sustainable aviation fuel (SAF), and they are capable of going up to 50% SAF in each engine. The flights were part of the Sustainable Flight Challenge, which saw KLM and 15 other carriers — all members of the SkyTeam Airline Alliance — operate 22 flights with the goal of beating their own best performance in reducing carbon emissions. GE Reports has the story here.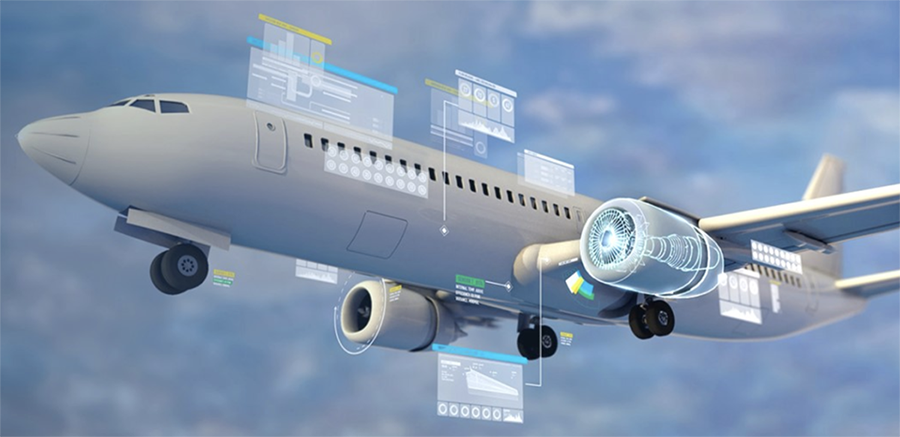 Software from GE Digital is helping airlines navigate the course for "the perfect flight," an effort aiming to help them operate at their peak efficiency and reduce their carbon emissions at the same time. The industry contributes about 2.5% of all CO2 emissions tied to human activity, and many airlines are seeking to reach their "net zero" emissions goals by 2050. Using fuel smartly and being able to measure the savings is an important part of that journey. If "you fly two planes to Atlanta three times a day, data can tell you that one has a very different CO2 profile," says Andrew Coleman, who runs GE Digital's aviation software business. "Maybe you carried too much fuel and all that extra weight made your fuel consumption and emissions go up. It can be a million things, and we can help you find out what it is." GE Reports has the full story here.
Etihad's London-to-Abu Dhabi Flight Cuts Carbon Emissions By 72%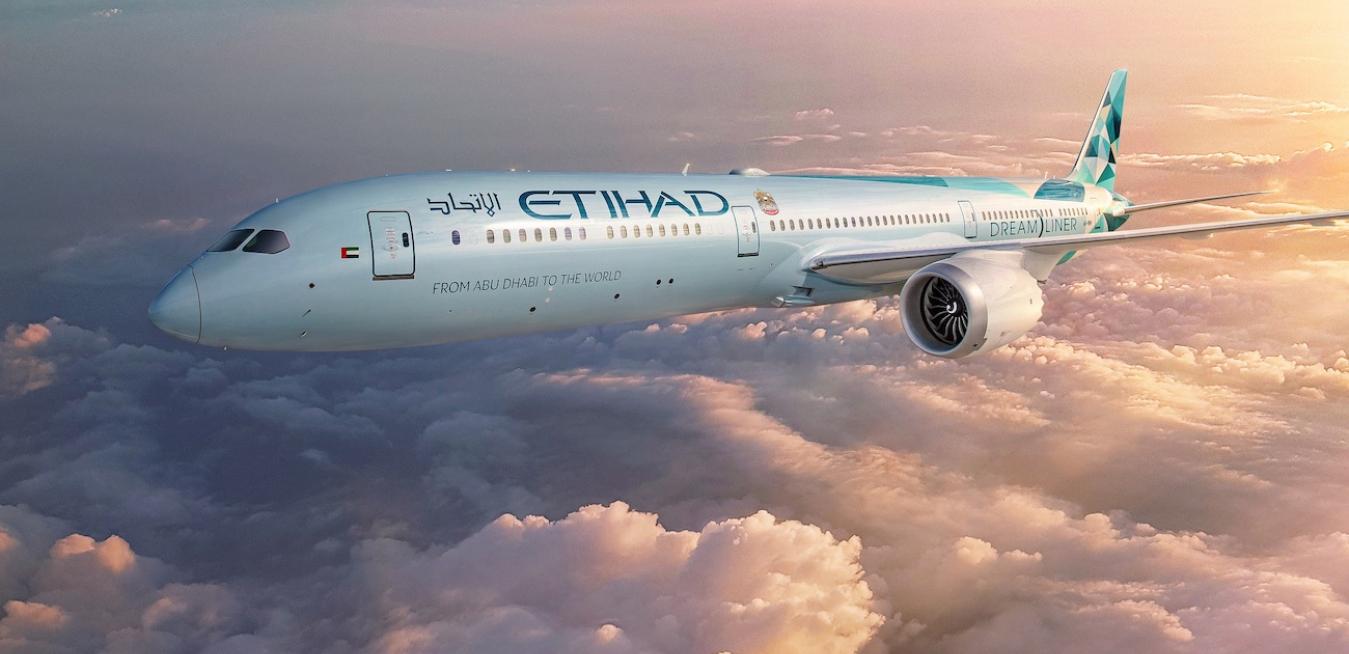 Just in time for last fall's COP26, a long-haul Boeing 787 flight from London to Abu Dhabi scored a 72% reduction in carbon emissions using existing technologies. The Etihad Airways flight used sustainable aviation fuel, employed innovative route planning to avoid creating contrails and even served passengers on sustainable dishes. The plane was powered by GE Aviation's GEnx engines, used GE Digital's Fuel Insight software to analyze data and make fuel-saving adjustments within minutes, and employed GE's 360 Foam Wash, a cleaning system that can help improve engine performance and reduce fuel consumption by removing dust and dirt from inside the engine. Read more here.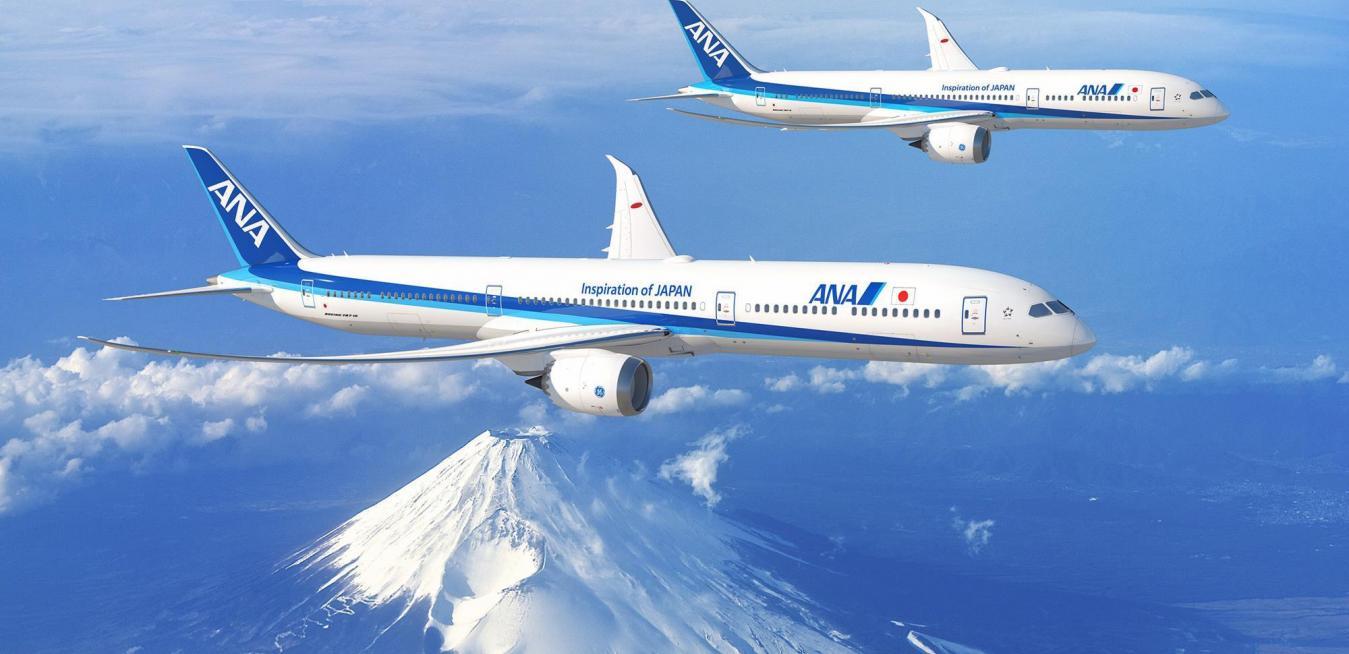 Japan's All Nippon Airways (ANA) has said it will use GE Digital's Fuel Insight software to help the carrier reduce its carbon footprint and meet its net-zero goals by 2050. ANA is Japan's largest airline, with a complex fleet structure representing a number of aircraft types. GE Reports has the story here.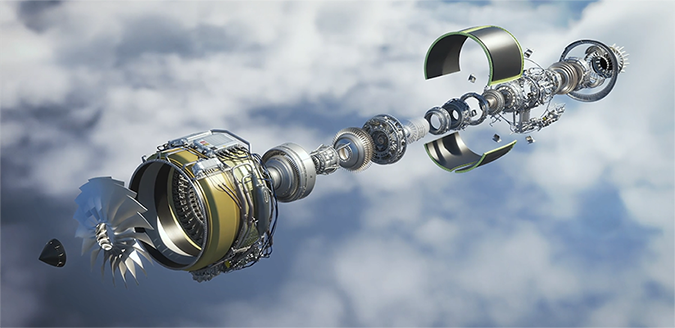 In February the aviation industry took a new step to reduce its carbon emissions. Airbus and CFM International — a 50/50 joint company between GE and Safran Aircraft Engines — announced that they'll collaborate on tests of a GE aircraft engine fueled by liquid hydrogen. Around the mid-2020s, the team plans to mount the engine on a modified Airbus 380 for flight testing, with the goal of placing a hydrogen-powered passenger plane into service about 10 years later. Such a plane would produce zero CO2 emissions during flight. Read more about the project here.
Batting Cleanup: 360 Foam Wash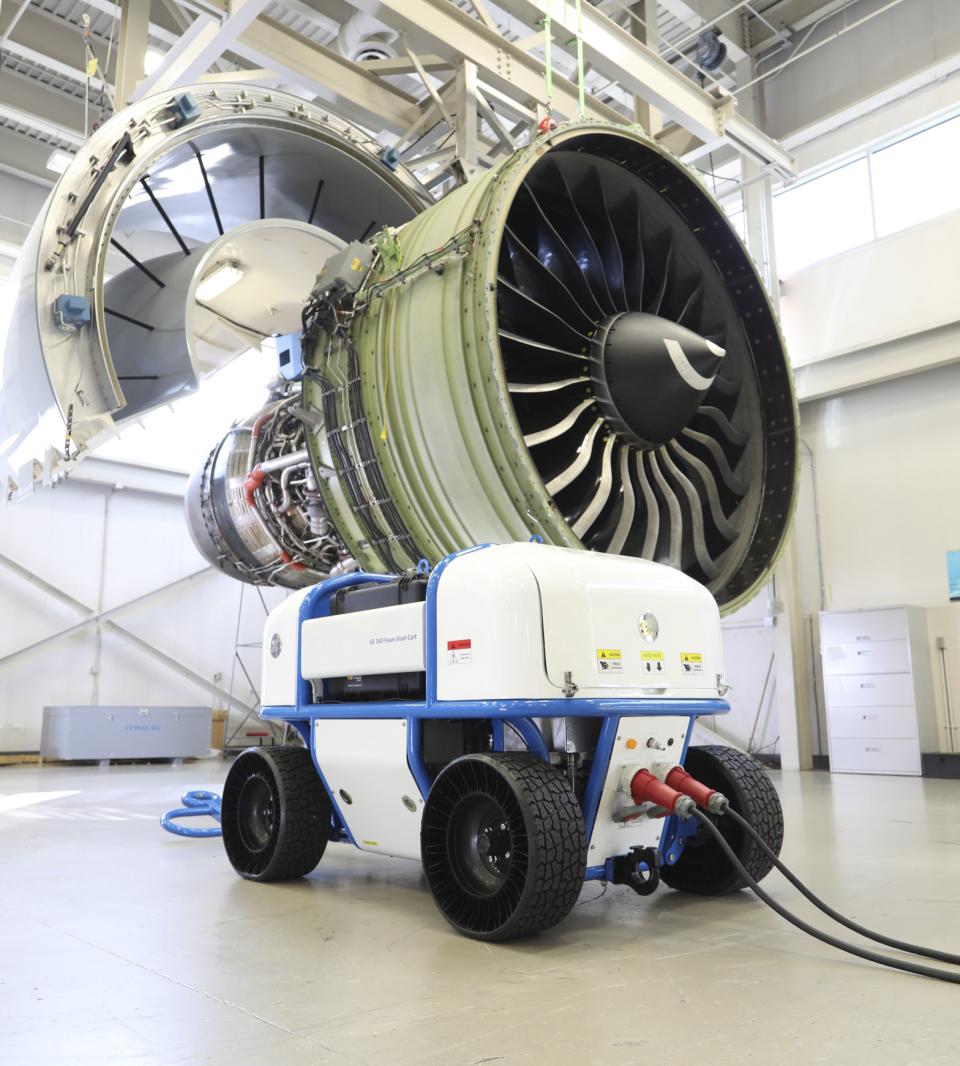 An engine doesn't just need to shrug off dust. In the Middle East in particular, airlines fight a constant battle to deal with sand that can adhere to an engine's turbine blades and work its way into the compressor. That reduces fuel efficiency and increases maintenance time and cost. Enter GE's 360 Foam Wash, a novel method for cleaning commercial jet engines that helps to improve performance and potentially eliminate tons of climate-damaging CO2. At the Dubai Airshow last fall, GE Aviation announced that the 360 Foam Wash program has reached 1,000 washes of engines in the field since 2017. Read about foam wash here.
Categories
tags