Oklahoma, which led the U.S. in oil extraction during most of the first third of the 20th century, is in the process of becoming one of the leaders in a new energy revolution. Where oil derricks once dotted the state's flat, wind-swept landscape, and wildcatters and big companies alike made their fortunes, giant blades now spin, harnessing the nearly limitless power of moving air rather than fossil fuels below the ground.
At the heart of this transformation is a new project being developed by Invenergy — a leading, privately held global developer of sustainable energy projects — and American Electric Power (AEP). Called the North Central Wind Energy Facilities, it is slated to produce 1,485 megawatts (MW) of renewable energy using wind power. GE Renewable Energy has been selected to provide more than 500 onshore wind turbines for the project.
The North Central Wind Energy Facilities encompass three large wind farms located in the north central part of the state — the 999 MW Traverse Wind Energy Center, the 287 MW Maverick Wind Energy Center and the 199 MW Sundance Wind Energy Center. Construction of the three installations, which will be owned and operated by AEP, is currently scheduled to be completed in early 2022. When completed, it is expected to be the largest combined onshore wind project in GE's history to date.
"Invenergy seeks collaborators that share our commitment to excellence and innovation as we develop cleaner energy projects around the world," says Jim Shield, executive vice president and chief commercial officer at Invenergy. "We are proud to work with our long-standing partner GE to bring the North Central Energy Facilities online for AEP and their customers."
Demand for cleaner, renewable wind energy is growing in the U.S. Utilities across the country have begun to adopt plans aimed at drastically reducing carbon emissions by the middle of the century. What's more, the federal government is pressing to expand offshore wind installations and has made renewable energy a centerpiece of its economic recovery plan. The North Central Wind Energy Facilities are the second Western-Hemisphere onshore project GE is helping to build this year that is expected to produce more than one gigawatt of renewable power when in full operation.
Right now, the U.S. generates about 8% of its utility-scale electricity from the wind. But as projects such as North Central and Western Wind Spirit, a 1,050 MW project in central New Mexico that will also be powered by GE turbines, come on line, that figure will start to grow and become more impactful. Indeed, the scale of Invenergy's project in Oklahoma is immense. The agreement calls for GE to deliver 492 2.x-127 turbines and 39 2.x-116 turbines with varying nameplates and hub heights.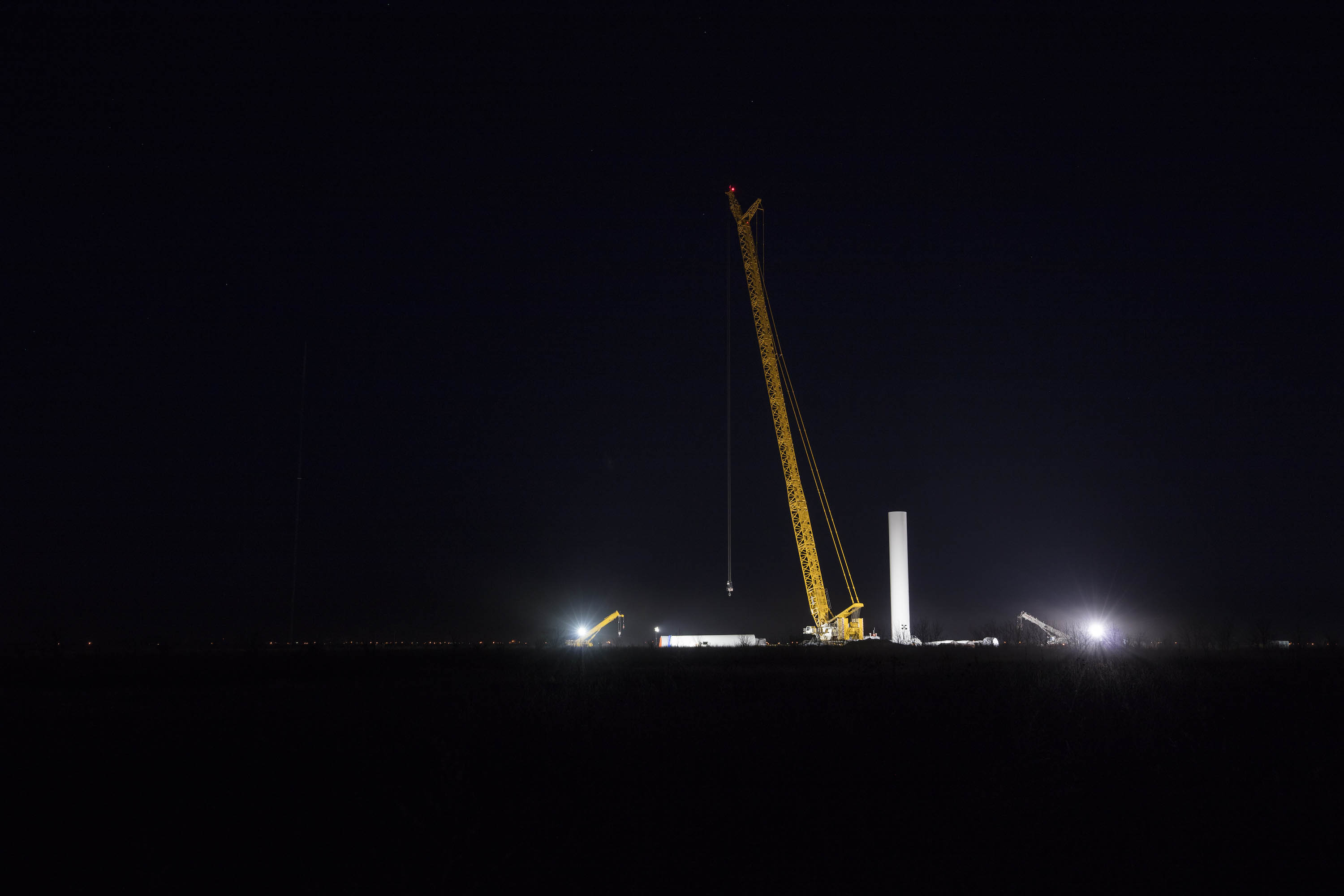 "GE Renewable Energy is delighted to be a part of this exciting endeavor, which is the largest combined onshore wind project in GE's history to date," says Tim White, GE Renewable Energy's CEO for Onshore Americas. "As the U.S. and the world have adopted increasing amounts of renewable energy, Invenergy and GE are helping to accelerate this change by being the partners of choice for utilities and other leading companies that want to be part of the ongoing and critical transition to affordable, more sustainable renewable energy."
Categories