Vikram Rai remembers well the days when air travel was rare in India. He didn't fly outside his native India until he was 25. His father's first time abroad came when he was 48, and his grandfather never left the country. "We had no opportunity to buy a plane ticket back then," Rai recalls. "There wasn't much international business in India, and the infrastructure just wasn't there for affordable air travel." In the years since, Rai has been instrumental in helping India take to the skies. As country head of GE Aerospace in South Asia, Rai is part of a global team that helped lead the sale of close to 1,300 aircraft to Indian carriers.
Now comes the team's latest deal — a blockbuster and a major milestone in Indian aviation. Air India announced today that it is buying 400 single-aisle and 70 twin-aisle commercial aircraft. To power the larger airliners — Boeing 787 and 777X twin-engine jets — the carrier signed an agreement with GE Aerospace for 40 GEnx-1B and 20 GE9X engines, plus engine services. Air India will also buy more than 800 LEAP engines from CFM International, a 50-50 joint company between GE and Safran Aircraft Engines, to outfit the smaller planes in the order, 210 Airbus A320/A321neo aircraft and 190 Boeing 737 MAX-family aircraft.
The record-breaking purchase — it's the biggest ever for an Indian airline and ranks close to the top worldwide in both value and volume — signals the recovery of commercial aviation after years of COVID shutdowns. According to the International Air Transport Association, global passenger air traffic this year is expected to reach 85% of its pre-pandemic high, and India's domestic traffic is already approaching 2019 levels. As passengers return to the skies, momentum is building for large aircraft orders, especially as airlines look to replace aging twin-aisle planes.
The deal is perhaps the most significant chapter in GE's long-term investment in the Indian aviation sector. Forty years after Air India bought its first CF6-powered Airbus A300, GE and CFM are the "backbone of Indian aviation," as Rai puts it: 600 GE and CFM aircraft engines are in service with Indian carriers, and that will grow to more than 1,400 as the newly ordered aircraft are delivered.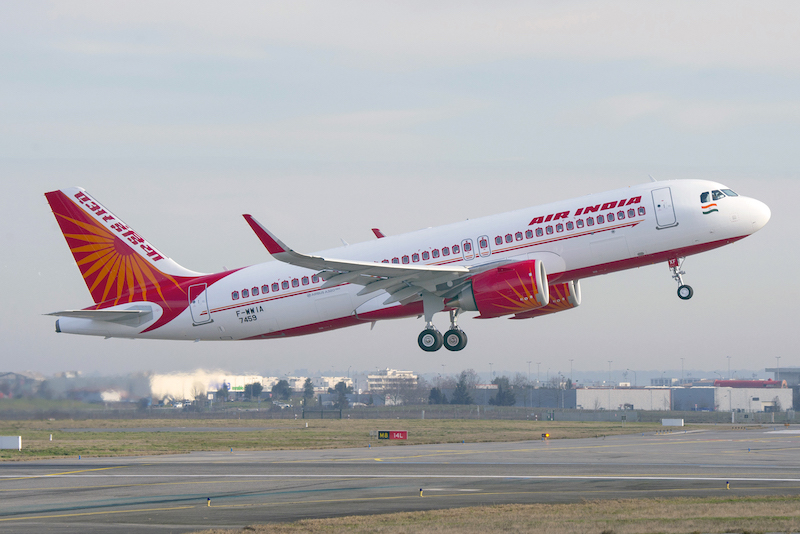 The sale also marks a crucial step in Air India's plans to establish itself as a marquee global carrier under new ownership — or newish ownership: When the Mumbai-based conglomerate Tata Sons bought the airline from India's government last year, it was as much a reunion as an acquisition. Founded in 1932 as Tata Air Services, Air India was part of Tata for two decades before being nationalized in 1953. The new management is now driving a five-year revamp of the airline, expanding service and enhancing the customer experience. "They are becoming our carrier, transporting India to the world," Rai says.
The timing couldn't be better. With 1.4 billion people, India is expected to surpass China this spring as the most populous country; its middle class already outnumbers the entire U.S. population. India's economy, the fifth largest in the world, is also one of the fastest-growing, propelled by an influx of international business. But even as the ingredients for a world-leading aviation sector come together in India — only the U.S. and China fly more passengers — the majority of the country's international air traffic is handled by outside carriers.
That's something Tata wants to change, starting by beefing up its fleet. Air India currently operates some 150 planes, including GE90-powered Boeing 777s and GEnx-powered Boeing 787s. The nation's total commercial inventory hovers around 700 aircraft — a tenth as many as in the U.S., for four times as many people — with only 45 twin-aisle jets, all owned by Air India. So Tata began talks last winter with representatives from aircraft manufacturers and engine makers, for an order that will transform Air India's passenger fleet into one of the largest in the world.
India has been home to two previous milestone orders, placed in 2019 and 2021 by the low-cost Indian airline IndiGo. Rai knew that the connections nurtured during his 20 years in the industry would continue to serve GE well. "Relationship is key in our culture," he says. "Speaking the language is key. If you have the relationship, the customer will work with you."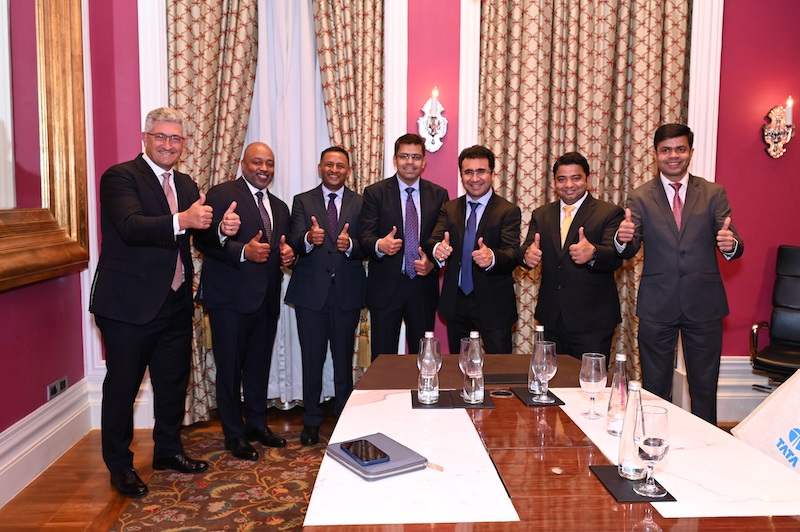 "There was a point in our history where we lost four or five deals in a row and it looked like we could be cut out of the future of India's growth," says Jason Tonich, vice president and general manager of global sales and marketing for GE Aerospace. "Today, looking back at what Vikram and our team have done, whether it's building relationships or helping customers better understand the advantages of our products and services, is a great accomplishment."
Recognizing the importance of relationships, Rai had already spent time forging deep bonds within Tata. During the COVID lockdown, early in the process of bidding for the Air India order, he provided Tata executives with a range of aviation updates via videoconference. For an hour in the mornings, he would go over commercial aircraft economics and demonstrate how to evaluate an engine. A couple of years later they would meet face-to-face, this time across the bargaining table.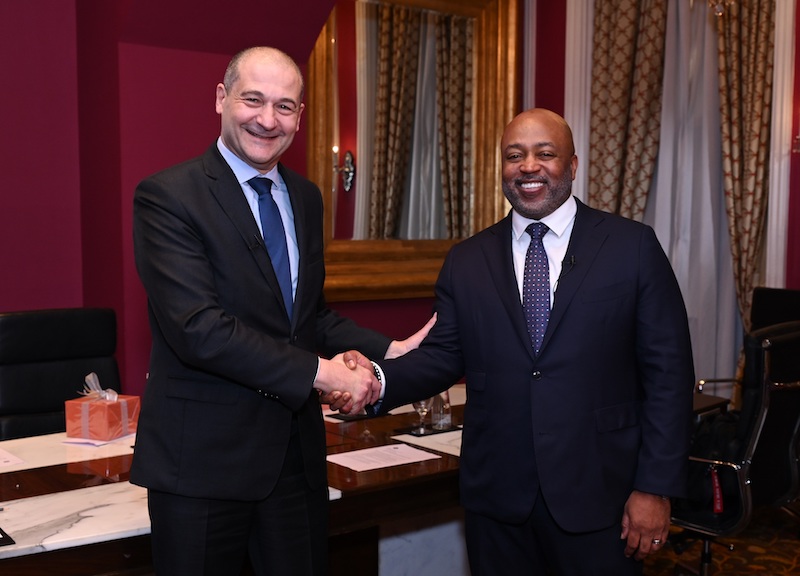 "I helped them understand that at the end of the day, factors like engine efficiency and reliability determine your aircraft availability and capacity to generate revenue," Rai says. As a result, Air India chose four of GE's and CFM's most advanced engine models, which consume 10% to 20% less fuel than their predecessors. Select components for the new engines will be made at the Tata plant in Hyderabad, at GE's factory in Pune, and by suppliers of 13 other Indian companies.
"All of us at Tata Group and Air India are delighted to have this partnership with GE Aerospace, where we will build Air India to be a world-class airline and one of the most technologically advanced airlines," said N. Chandrasekaran, chairman of Tata Sons and Air India.
"The opportunity is immense," Rai says. Closer to home, the aviation industry's progress is already obvious in Rai's family stories. After ticking off the ages he, his father, and his grandfather first traveled, he pauses and smiles: "My son went when he was one and a half."
Categories
tags