Since the first engines developed by CFM International entered service in the early 1980s, the joint venture between GE and Safran Aircraft Engines has reduced their fuel consumption and CO2 emissions by 40% compared with the engines that were replaced. Now CFM plans to slash those numbers by another 20%, which would represent the greatest decarbonization gain the partners have ever achieved. Their ambitious vision depends on big advancements in engine architecture and technology.
If just 10% of the world's single-aisle aircraft were replaced in the future by an open-fan engine like the one visualized for the RISE program, it would reduce CO2 emissions by an estimated 8 million metric tons each year. That would be like taking more than 1.6 million vehicles off the road.
This infographic paints a more complete picture: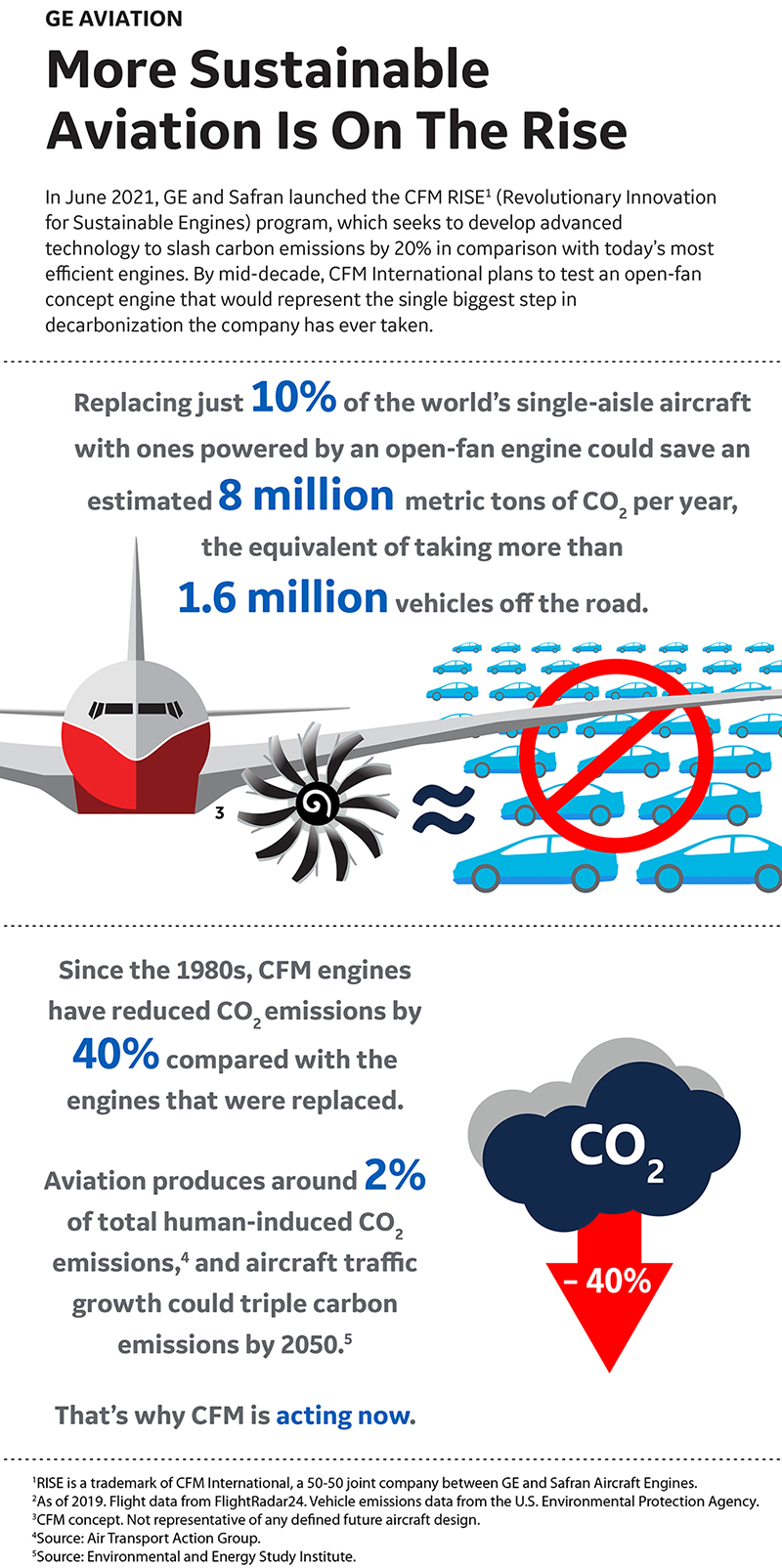 Top: CFM concept rendering — not representative of any defined future aircraft configuration. Top image credit: CFM International. Infographic credit: GE Reports.
Categories