Over the last few years, engineers at GE Aviation have been teaching new tricks to a workhorse turboprop engine designed to power planes that can fly through the harsh Siberian winter or the hot Saharan desert. Now with an upgraded lubrication system that keeps the oil flowing even at zero-gravity conditions, the new H75-100 turboprop engine can finally have some fun. It has started out by powering the zippy Dart 550, the just-released aerobatic plane from Austria's Diamond Aircraft that's destined to fly the entire suite of unusual all-attitude maneuvers.
Aerobatic planes aren't just for wowing audiences at airshows. They play a crucial role in flight training too. Aerobatics is about precision, proper power management and pilot awareness. Trainee pilots must, for instance, practice getting out of a stall, a condition where the wings stop generating enough lift. Climb too steeply toward the clouds — getting into a high angle-of-attack condition — and the airplane could suddenly enter a spin. Pilots have to simulate this phenomenon during their training and recover their aircraft within 4,000 to 5,000 feet, while descending in a corkscrew path, like a broken toy.

To save the plane, a pilot needs to make some counterintuitive moves: retard the throttle to idle, have ailerons neutral, apply full opposite rudder and apply a quick forward motion on the control yoke. "You have to go down," says Michele D'Ercole, president and managing executive of GE Aviation Czech, who went through such training himself once upon a time. As the plane picks up speed, a pilot can finally get air moving over the wing and create enough lift to pull it back up.

The H75-100 engine is the first-in-class aerobatic-turboprop engine GE designed to keep running smoothly in similarly topsy-turvy conditions; commercial pilots will hopefully never experience them later in their careers, but they have to in training. "Imagine you have a power loss on a wide-body airplane and you don't have any instruments working in the cockpit," says D'Ercole. "You need to know what it feels like to be flying horizontally or not."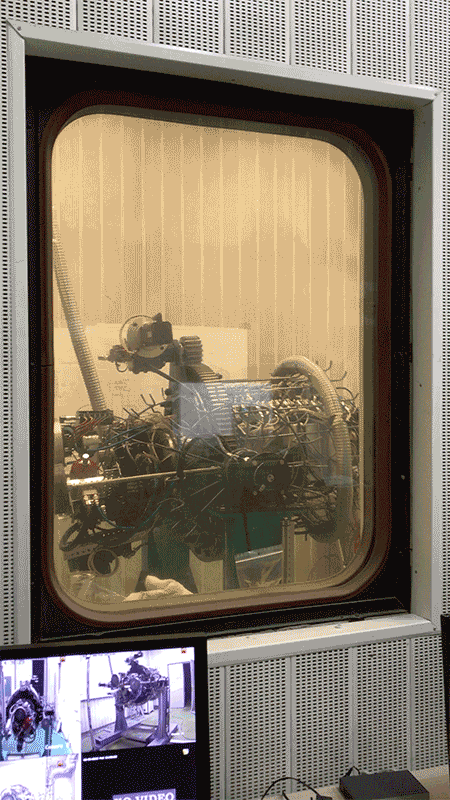 in 1941, GE Aviation booked $27 billion in revenue in 2017. With growth steady, GE has been investing in the turboprop market since it bought the Prague-based turboprop specialist Walter Aircraft Engines in 2008. Its founder, Josef Walter, started fixing bicycles in 1898, five years before the Wright brothers' first flight, and went on to manufacture motorcycles, cars and eventually aircraft engines.

Down the line, D'Ercole expects to see the H75-100 engine used for turboprop planes in flight schools and military training and by aerobatic display teams. Future iterations of the H-series will also see a lot of infusions of technology from Catalyst, among them 3D-printed parts, says D'Ercole, that will gradually help reduce weight and improve engine performance.


Categories
tags