Workers at GE Renewable Energy's plant in Pensacola, Florida, have a reason to feel good about their work. They make some of the most popular onshore wind turbines on the planet. The GE unit's 2-megawatt (MW) onshore wind turbines reached a mind-blowing milestone in 2020 — a combined 20 gigawatts of installed capacity in 23 U.S. states and 10 countries. That's enough to power the equivalent of 12.9 million homes around the world.
Just in January, the Pattern Energy Group brought online electricity from Western Spirit Wind, a constellation of four wind farms using 377 of the 2-megawatt turbines, which together are capable of producing a total of 1,050 megawatts (MW) of renewable power, enough to meet the electricity needs of more than 590,000 U.S. homes. It took the company a little more than a year to complete the huge installation. "This project literally changed the map of our state's energy landscape," said U.S. Sen. Martin Heinrich.
Clearly, the turbine is a hit, but the numbers don't mean that GE workers in Pensacola couldn't find ways to improve productivity. They were one of the first at GE to embrace lean management, a set of tools that is at the heart of GE's transformation. In fact, the Pensacola plant is an example of what GE is working to accomplish with lean across all of its businesses to make them stronger and nimbler, improve their margins and deliver more cash.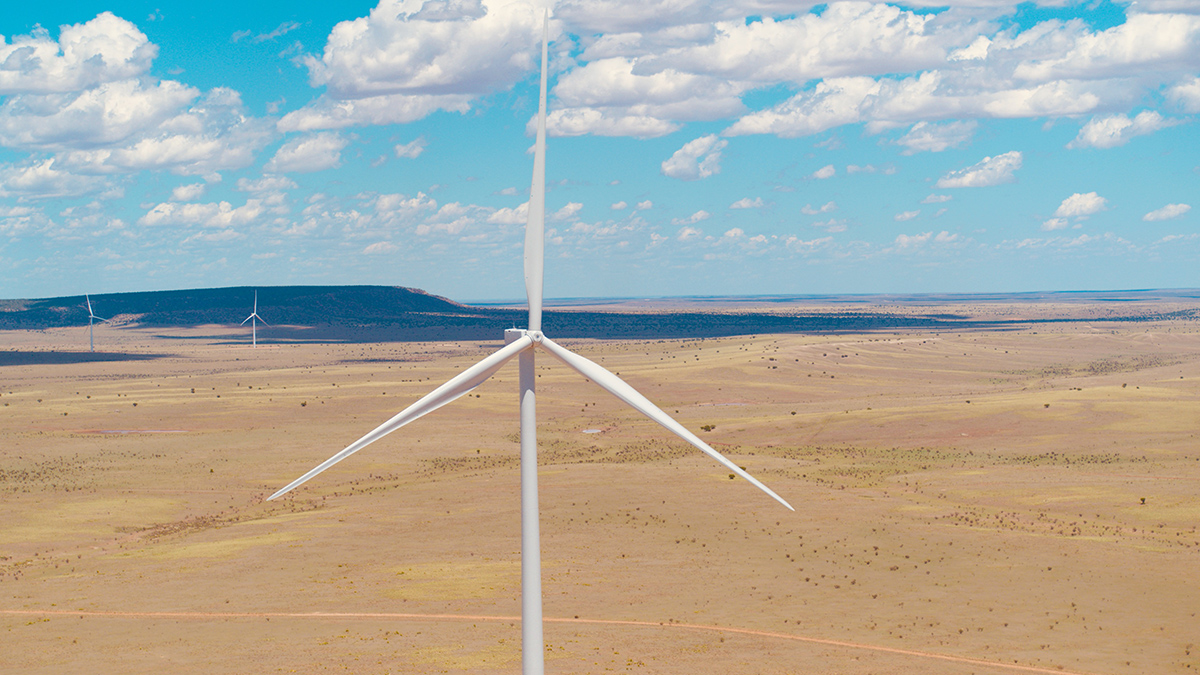 Starting a few years ago, the team in Pensacola implemented key lean tenets that allowed them to begin strengthening safety, eliminating defects and improving on-time delivery. For example, instead of sending batches of parts down the line, they reduced the flow to just a single piece. Going slow to go fast: Sounds counterintuitive? Quite the opposite. Their "single-piece flow lines" — an important lean concept — allowed them to quickly spot any safety, quality or process issues, stop the line and fix the problem.
The approach worked well, and the plant's lean lines were among the first Larry Culp, GE chairman and CEO, visited after he rose into his role in late 2018. But lean is all about continuous improvement, and the team in Pensacola was far from finished.
In 2021, for example, workers at the plant held more than a dozen kaizen exercises seeking to find ways to make production more flexible and resilient. The work has been paying off.
Kaizen means "continuous improvement" in Japanese — Japan is the cradle of lean — and it is the lifeblood of the management approach. For example, the team in Pensacola used kaizens to work on a lean concept known as takt time. Takt time determines the amount of time workers need to complete a task at an assembly station. Ideally, all stops along the production line take the same amount of time so that parts do not back up at some stations while workers at other stations are waiting.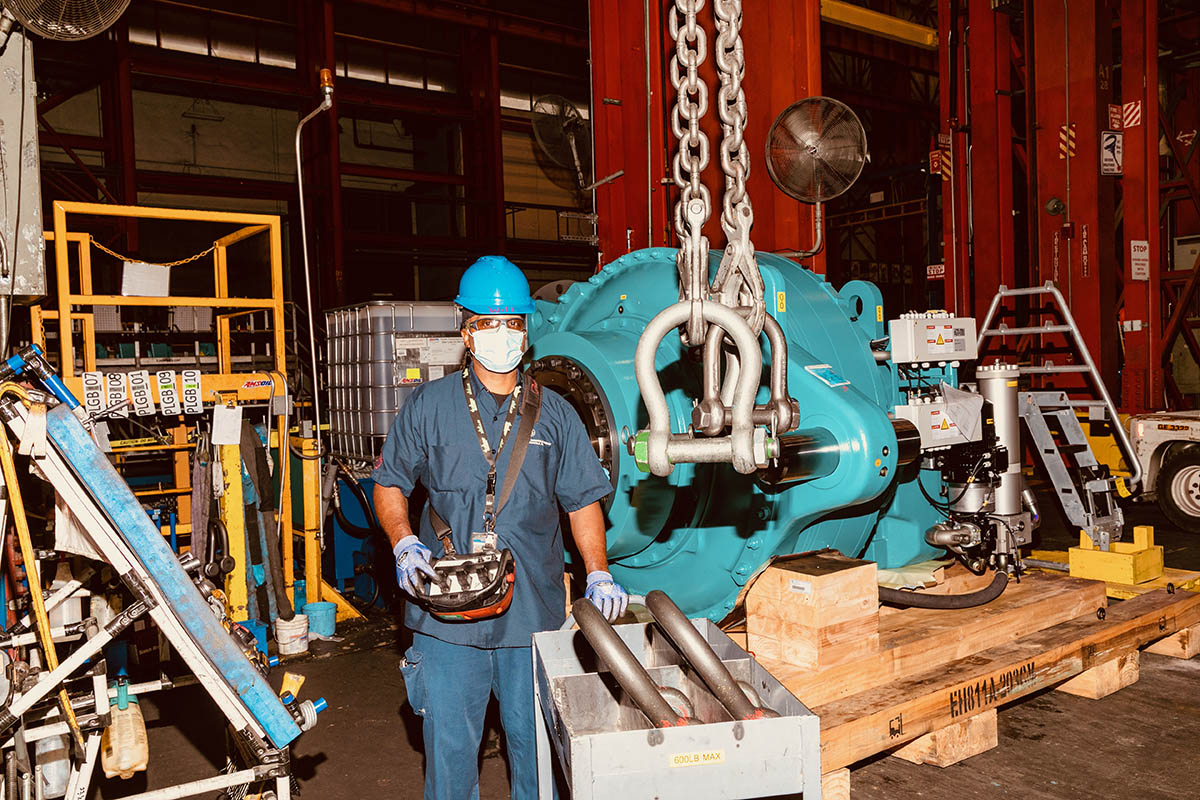 Takt time is closely tied to another lean idea known as standard work. It identifies all the necessary steps, the number of workers and the number of parts needed to complete an assembly operation within a given takt time. As a result of the kaizens, the Pensacola team members now know exactly what they need to do to go from producing three turbines a week — a pace more typical for the winter and spring months, when the weather is cold — to five turbines a week in the fall and summer months, when wind farm construction picks up. "We can easily pivot from one to another," says Momar Mattocks, site leader at the Pensacola plant.
Just this year, lean has allowed the plant to reduce the number of build hours it takes to produce a turbine by 340 minutes, and shortened the time a turbine spends on the production line by 100 minutes — 6% and 12% improvements respectively. Are they done? Not quite.
Says lean leader Eduardo Olivier: "Every improvement leads to another. That's the lean way."
Categories
tags