When Boeing test pilot Heather Ross brought the aerospace company's new 777X jet to the Dubai Airshow for its public debut last November, she talked about the plane in interviews and marveled at the quiet power of its engines. "I tell you what, it's exciting to push the thrust levers up on these engines," Ross told GE Reports. "You can feel the thrust. A lot of our takeoffs are full-thrust takeoffs, and they generate so much power. They are also super reliable; they've been good to us."
That power will do some heavy lifting. Qatar Airways said today it will become the first carrier to operate the freighter version of the 777X jet, the 777-8F, powered by GE9X engines that GE Aerospace developed. The GE9X is the world's most powerful jet engine, capable of generating 134,000 pounds of thrust. "With our status as the world's largest air freight carrier, Qatar Airways has ambitious plans for the future of its cargo operations," said Akbar Al Baker, Qatar Airways Group CEO. "We are confident that Qatar Airways' focus to drive towards a sustainable future will be very much supported by the efficiency of the GE9X engines."
The total value of the order is more than $6.8 billion list price and includes 30 GE9X engines and spares, a new order of four GE90-115B engines for 777 aircraft, and a services agreement to cover the maintenance, repair and overhaul (MRO) of the engines.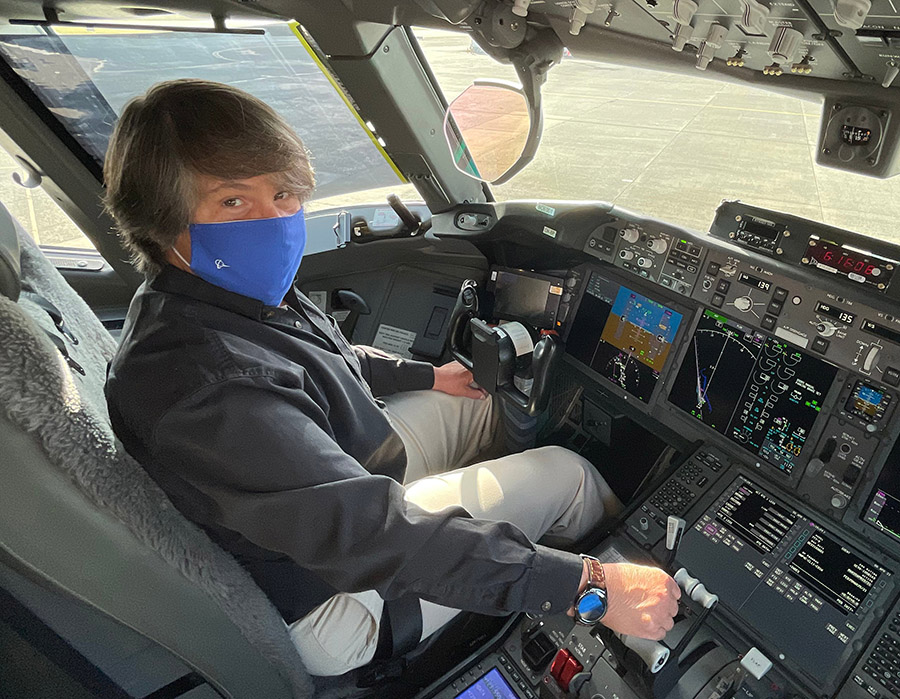 GE Aerospace spent the past decade developing the GE9X. It's a highly efficient turbofan and offers low nitrogen oxide (NOx) emissions. "It really is very quiet," Boeing's Ross said. "It has kind of a characteristic sort of a whoosh. I mean, it's powerful but not loud. I don't know how to describe it, but it's a very unique sound in its way."
These benefits result from the technologies GE engineers use to build the engine. It holds parts made from the latest materials, like lightweight and heat-resistant ceramic matrix composites (CMCs), and components made by advanced manufacturing technologies like 3D printing. Its fan, which measures 11 feet in diameter, uses the fourth generation of carbon-fiber composite fan blades.
"As a result, the GE9X engine is more efficient, although not dramatically larger than our similar engines," says Mike Hoffmeister, general manager for the GE9X engine program. "CMCs allow us to go to 60:1 [pressure ratio] inside the GE9X."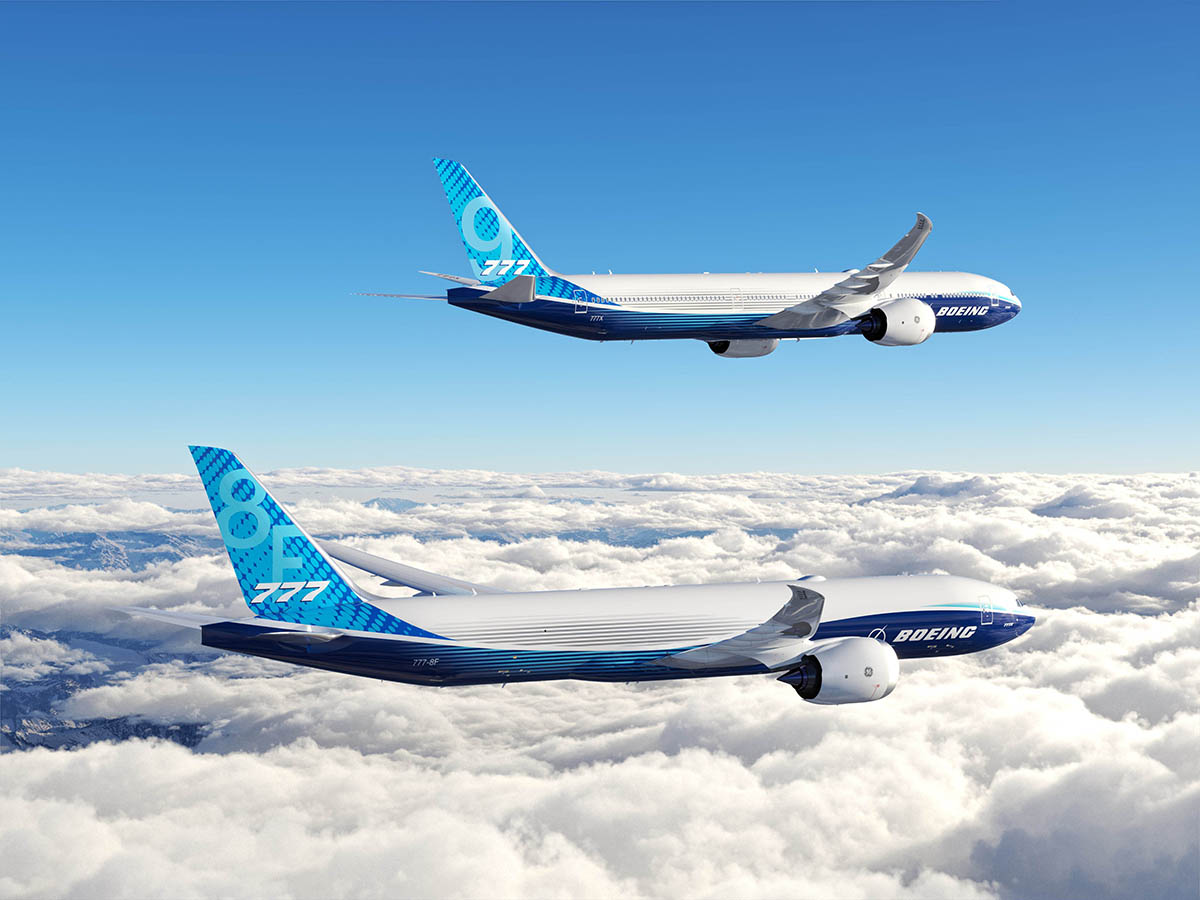 The new technologies and materials help make the engine up to 10% more fuel-efficient than its predecessor. This is a significant improvement, given that fuel costs amount to as much as 20% of an airline's operating expenses on average.
Like all GE commercial engines, both the GE9X and GE90 are compatible with any approved sustainable aviation fuel (SAF).
"GE Aerospace has a great history and proven track record of powering freighter-dedicated aircraft," said GE Aerospace Executive Vice President and Chief Commercial Officer John Slattery. "We are proud to continue building our relationship with Qatar Airways and play a significant role in their growth with this order of Boeing 777-8 Freighter and 777 Freighter aircraft."
Categories
tags