Even as a kid growing up in Peoria, Illinois, David Havera's outsized interest in markets and airplanes seemed destined to lead to something big. While other children sharpened up their skateboard moves, Havera compared the returns he could earn in the stock market versus an ordinary savings account and searched out books on aeronautics.
Today, Havera is the man leading a team at GE that is working to make travel safer in a world changed by the COVID-19 pandemic. "We want to do everything we can to help get passengers safely back in the air as soon as possible," Havera says.
The new app developed by GE with TE-FOOD monitors whether planes, crews and passengers have cleared specific health and cleanliness checks (showing, for example, that the passenger has recently received a negative COVID-19 test result) and enables passengers to scan the tray and seat to confirm both have been sanitized between flights. It uses blockchain, the technology that underpins digital currencies, to encrypt passengers' and airline employees' personal identities and COVID-19 tests, while providing airlines with the ability to share that data around the globe — helping prescreened travelers sail more safely through airports and into their seats.
The son of a biologist and a Spanish teacher, Havera says his obsession with investing and airplanes started when he was about six. His father would bring him the newspaper so he could scour the stock tables. As soon he was old enough, he started doing odd jobs for local farmers growing wheat and corn on the Great Plains surrounding his hometown and saving up enough money to invest on his own.
"My dad set up a custodian account for me with his broker so I could start investing," says Havera, who is now 38. "Just seeing the world of finance and how companies are valued, it took me out of my setting mentally." By the time he went to college at Butler University in Indiana, he had enough money to buy himself a new car.
Then there were airplanes. Twice a year his family would fly to San Antonio, Texas, to see his grandparents. "Planes represented my hope to fly somewhere else and have a brighter future," Havera says.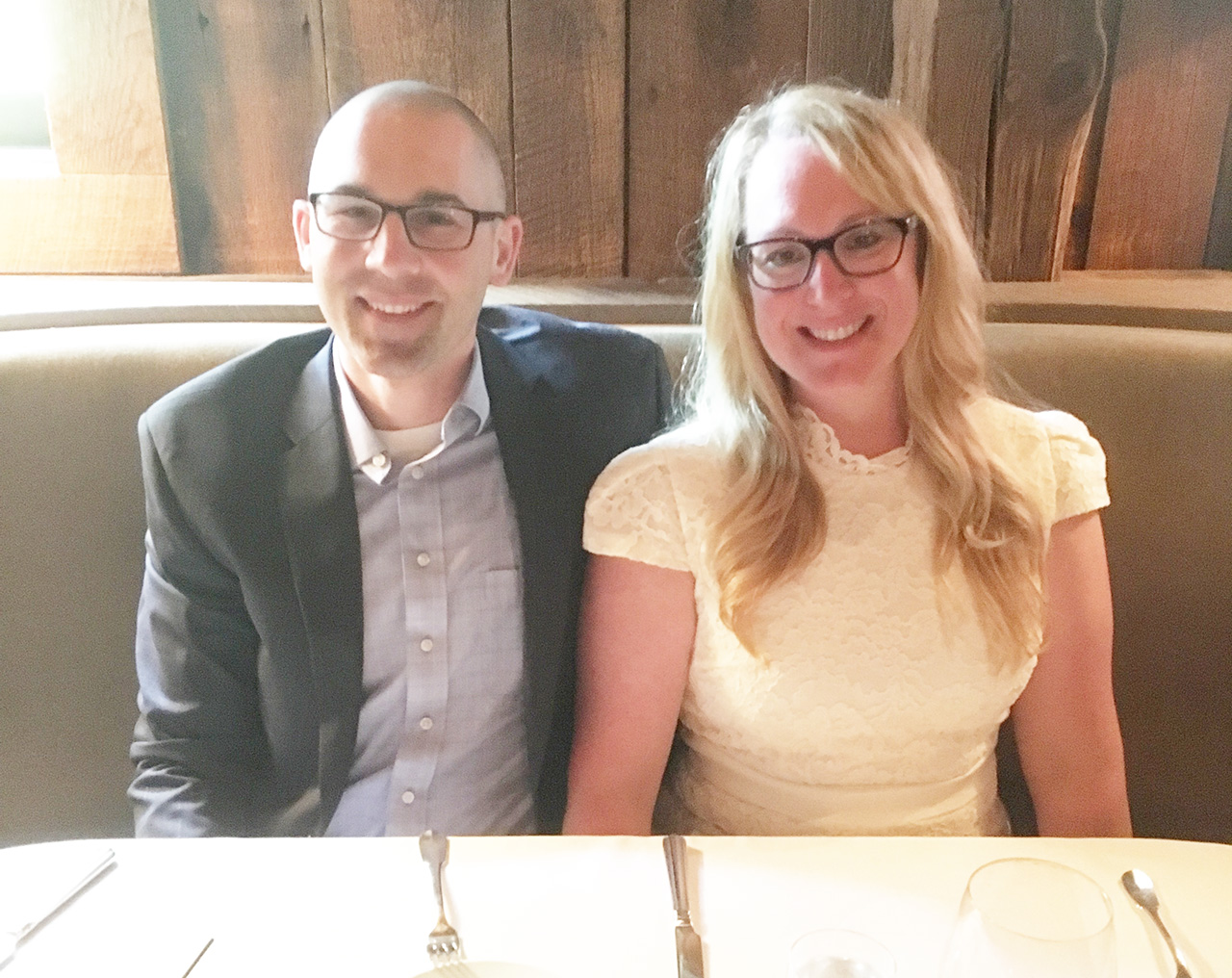 Havera's road from the fields of Peoria wasn't easy, but given his twin passions, it almost had to lead to GE. As a student, Havera saw his future in finance. Although GE didn't recruit at his college, he knew of a fellow accounting student two years ahead of him who had done an internship at GE in Connecticut. She helped Havera get his foot in the door and when he graduated in 2004, he landed a job helping to set the prices of long-term maintenance contracts at a GE plant in upstate New York. While it wasn't the job of his dreams, it was where he met his future wife, Ashley, a chemical engineer.
The couple married in 2008 and their careers took off. They moved to GE Aviation in Cincinnati, Ohio, later that year, where Havera rose to senior finance manager overseeing a team of eight people while Ashley worked in supply chain management — a crucial task, given the complexity of jet engines.
But everything changed in 2015 when their daughter, Maddie, then 2 years old, was diagnosed with a rare form of leukemia. The couple spent the next six months with her at Cincinnati Children's Hospital, through four rounds of chemotherapy, bone-marrow biopsies and blood transfusions. It was during those grueling days when Havera's priorities, and his vision for his future, started to shift. "I thought, she's 2 and she may not live through this. I've been given 33 years, what have I done with my life?" Havera says. "I felt I'd played it too safe. I wanted to do something positive for the world."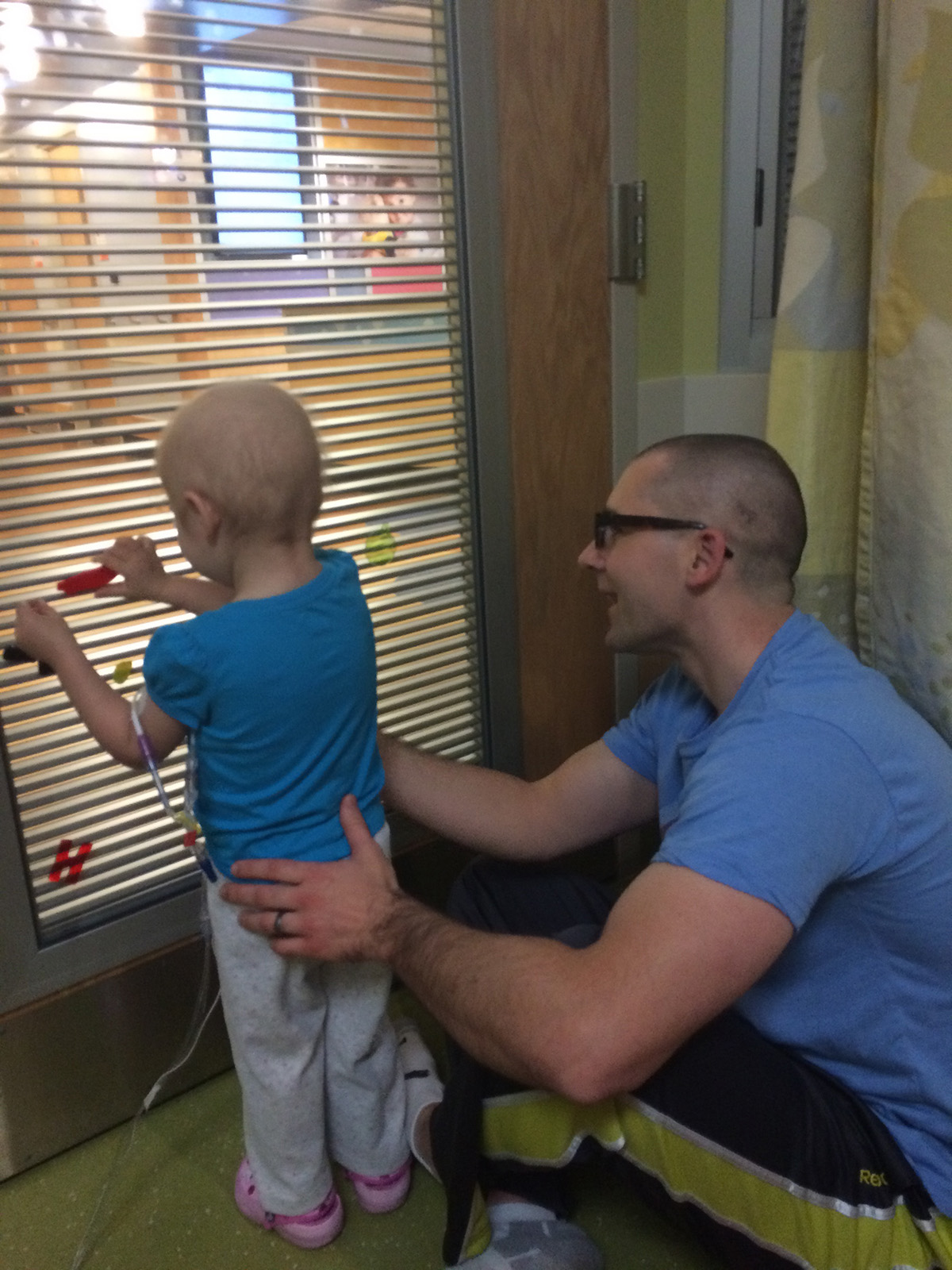 While finance had always been his first love, Havera was also passionate about data science and software engineering. He initially considered moving into healthcare and using data to help doctors cure cancers. But he realized that path would require him starting over in a way that would make it difficult to care for his family. Instead, he decided to stay where he was and move into what he felt would be a more rewarding career within GE Aviation.
As Maddie recovered (she is now five years cancer-free), Havera started learning everything he could about coding and new technologies. He spent 6 to 8 hours a day reading and taking online courses. "I would wake up at 4 a.m. on weekends to study the curriculum that I had made for myself," he says.
Initially, when he put in the request to move to the digital side of the aviation business, some of his friends and mentors told him to weigh the decision carefully. He would be terminating a promising career. But Havera had already made up his mind. After 18 months of applying for different positions, he landed a job as an analytics engineer working on ways to make engine parts for less money. He had no team but felt like he was finally on a path to doing something big.
As he started building his career on the digital side, Havera kept coming back to blockchain. He saw how the technology, which essentially creates a secure chronological record of all transactions distributed across computers participating in the system, makes blockchain hard to hack. It can be used to help secure and manage financial records, contracts, as well as information. For example, when Havera's colleagues were struggling to provide volume rebates to some aviation customers, he, in his spare time, built a blockchain-based program that automated the process. "It was a double win because it helped us and the customer loved it so GE said I could keep working on blockchain," he says.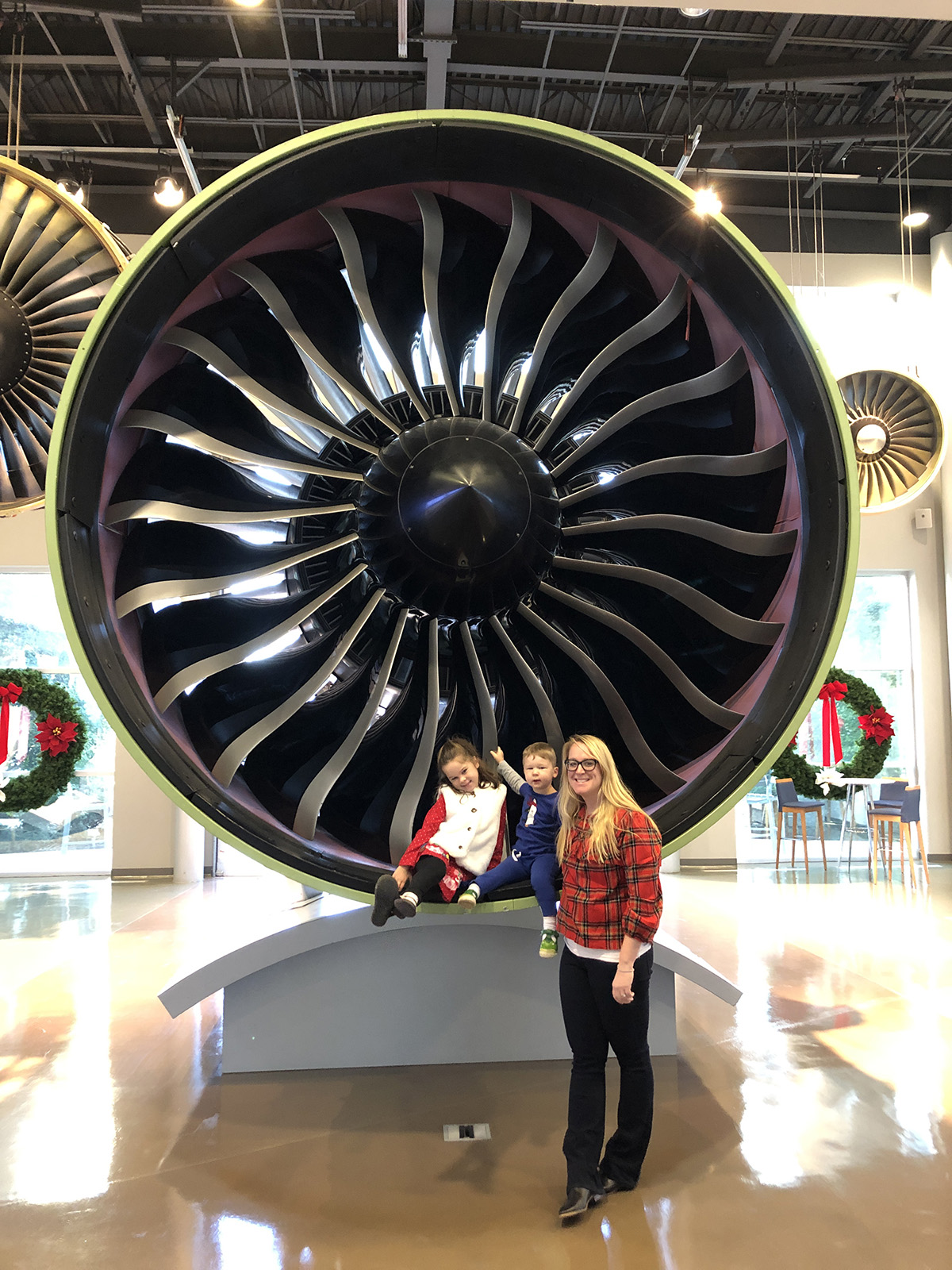 When the COVID-19 pandemic started shutting down countries around the world in March, Havera was busy working with a new partner, TE-FOOD. They were developing a program to track the lifespan of engine parts, starting as early as when the ore they are made from is mined. The German company specializes in monitoring food from farm to grocery aisle to ensure its provenance, safety and other aspects, and Havera had realized the same software and techniques could be used for engine components as well.
It was also a good starting point to start thinking about ways to fight the pandemic. Initially, Havera thought they could use the technology to track ventilators and other hospital equipment. But GE Healthcare was moving so fast he realized they didn't need his help. Instead, he turned to the travel industry and decided to focus on blockchain's ability to securely track medical screening results. "Blockchain can help with privacy," says Havera. "It can link to any data source and it's cost-effective."
Working with the TE-FOOD folks in Germany, Havera set a goal of coming up with a prototype in just nine days. For Havera, who has Asperger's syndrome, the sprint played to his strengths. Asperger's is a form of autism that Havera says allows him to focus on a problem until it is solved without stopping or suffering from mental fatigue. "I can feed information into my mind and then go for a bike ride or go to sleep and my brain will keep working to solve the problem," says Havera.
TE-FOOD proved to be the perfect partner. Whenever an idea came to him, whether it was 2 in the morning or 6 at night, there was someone in Germany ready to offer feedback and help make the idea a reality.
The app is available now. Havera hopes that it can eventually expand to car shares and hotels — every company a traveler touches from the time they leave their home on a trip until the time they return. But he'll also be happy if the app becomes unnecessary.
"We all want COVID to be solved as quickly as possible," Havera says. "And if that means my invention is only successful for a month, that's a trade I'm happy to make."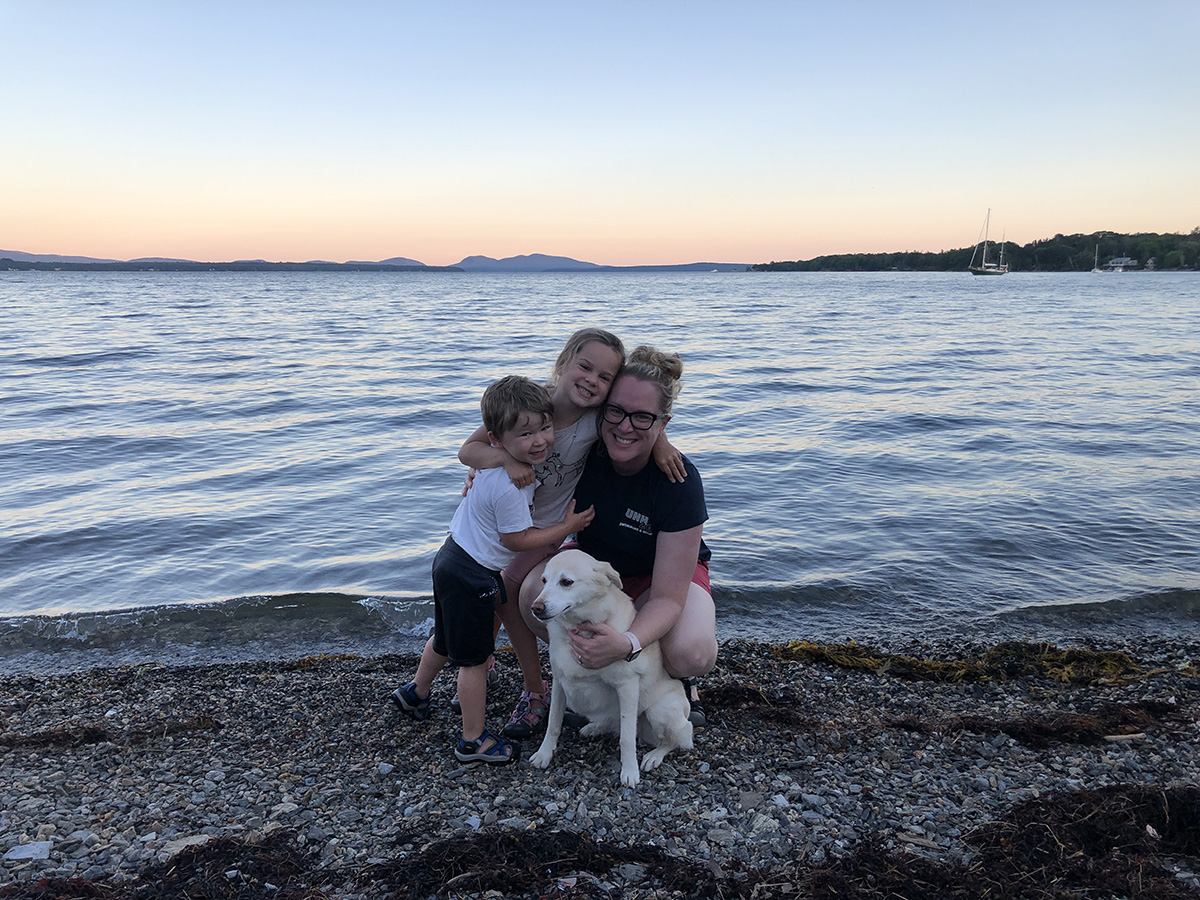 Categories
tags