The window of opportunity to address climate change is narrowing rapidly. This is highlighted in the latest report released by the UN Intergovernmental Panel on Climate Change (IPCC). This code red for climate has driven leaders around the world to ramp up their actions in tackling carbon emissions, reducing their reliance on fossil fuels while striving to find renewable alternatives.
Leveraging gas power, coal-to-gas switching may lead to a faster journey towards reduction of emissions in many regions around the world. Additionally, renewable energy coupled with Gas based high efficiency combined cycle plants operating on various blends of carbon neutral fuels could prove to be a big win towards decarbonization.
Hydrogen, as a carbon neutral fuel and source of energy, has potential that GE has long recognised.
GE believes that using hydrogen as a fuel is one of the crucial ways to help decarbonise gas power generation. Advancing this technology will support the strategic deployment of renewables and gas power, significantly reduce global C02 emissions and expedite the momentum for climate change solutions. It may also potentially solve the issue of intermittency that typically occurs with solar and wind.
Hydrogen as key to transition
Hydrogen is a versatile, clean and safe energy carrier. Its unique properties make it a powerful enabler for transition. It can be produced by various renewable energy sources and carbon-abated fossil fuels and be used both as fuel for power and in industry as feedstock.
This low-carbon fuel produces near zero carbon emissions after combustion and can be stored as a gas or liquid. The liquid phase is preferred when energy density or volume constraints are a key requirement.
Having such flexibility brings advantages for both the energy system and end-use applications. As a result, hydrogen has the potential to be deployed at a large scale and can be made available anywhere making it the ideal energy option.
For commercial applications, hydrogen is not new. It is widely used for ammonia production, in refineries and as a feedstock for chemicals. The greatest application for hydrogen, however, might be in industries such as power, steel, aviation, shipping and road transport where other decarbonization options may be limited.
Perfecting hydrogen innovation
Having invested years in research and technology development for alternative energy sources including hydrogen, GE is today at the forefront of gas turbine fuel flexibility. It boasts over 100 gas turbines operating on fuels that contain hydrogen, 30 of which have operated on fuels containing at least 50% (by volume) hydrogen. This fleet has accumulated over 8 million operating hours and generated more than 530 terawatt-hours of electricity.
Such vast experience provides GE engineers with a unique perspective on the opportunities and challenges of using hydrogen as a gas turbine fuel. This is an area that is strongly supported by GE Research through its world-class combustion test facilities providing crucial insights based on combustion dynamics, flame visualisation and high temperature material sciences.
This expertise and technological advancement paired with the right strategy places GE in position to help customers provide cleaner, reliable and accessible energy that is dependable and secure for its markets.
Powering the region with green hydrogen
Committed to building decarbonisation solutions, GE leverages its hydrogen capabilities to support customers across the world, including the Asia Pacific region.
GE has helped Australia develop its first dual-fuel power plant that will burn a hydrogen and natural gas blend. The Tallawarra B Power Station owned by Energy Australia will be configured with one of GE's advanced 9F.05 gas turbines which is not only hydrogen-capable but holds the flexibility to operate on a variety of fuels like natural gas, diesel and more.

Pushing through this momentum, GE has also provided grid firming support for the Darwin-Katherine region with the installation of its TM2500 mobile aeroderivative gas turbines at Territory Generation's Channel Island Power Station. The integration of the turbine functions to keep the grid stable in the face of potential intermittency while the region focuses on its hydrogen and renewable endeavors.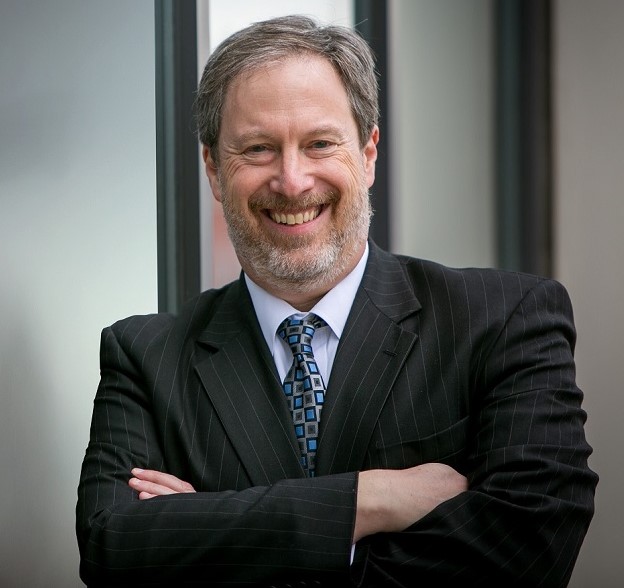 Jeffrey Goldmeer, GE Gas Power's Emergent Technologies Director of Decarbonisation spoke at the Enlit Conference in Australia, "Hydrogen is expected to play a central role in Australia's clean energy transition and is a priority technology in its Technology Investment Roadmap as part of the country's Long-Term Emissions Plan by 2050. Renewables make up 24% of total electricity generation in Australia in 2021 and is only expected to grow – this puts pressure on reliability and security of electricity supply."
These successful innovations have opened the pathway for additional cleaner energy sources in the country's power system and may kickstart Australia's hydrogen economy with the support of a strong grid system. Collectively, these initiatives have become the catalyst for Australia's hydrogen industry built under the government's new technology roadmap. Ultimately, these efforts will help significantly lower the country's emissions bringing it closer to achieving its net-zero emissions goals by 2050.
In 2021, GE has outlined a strategy for Japan that incorporates hydrogen as fuel. Its whitepaper, "Japan: building a lower-carbon power society", analyses this prospect as a potential solution to enhancing the country's fossil fuel efficiency, increase energy conservation efforts and help Japan achieve a more diversified energy mix by 2030, a commitment made in its 6th Strategy Energy Plan. In line with the country's national hydrogen strategy, the paper highlighted that if all GE gas turbines in Japan burned 5% hydrogen it would result in a reduction of ~1 million tons of CO2 emitted per year.
The route to decarbonising the world
GE's hydrogen achievements go beyond the region. Recently it announced a breakthrough in the aviation sector by taking hydrogen to flight through a collaboration between Airbus and CFM International, GE's joint company with Safran Aircraft Engines. Dubbed Project "ZEROe", the partnership will see a demonstration of hydrogen-fueled Airbus A380 aircrafts in preparation to enable zero-emission commercial aircraft by 2035.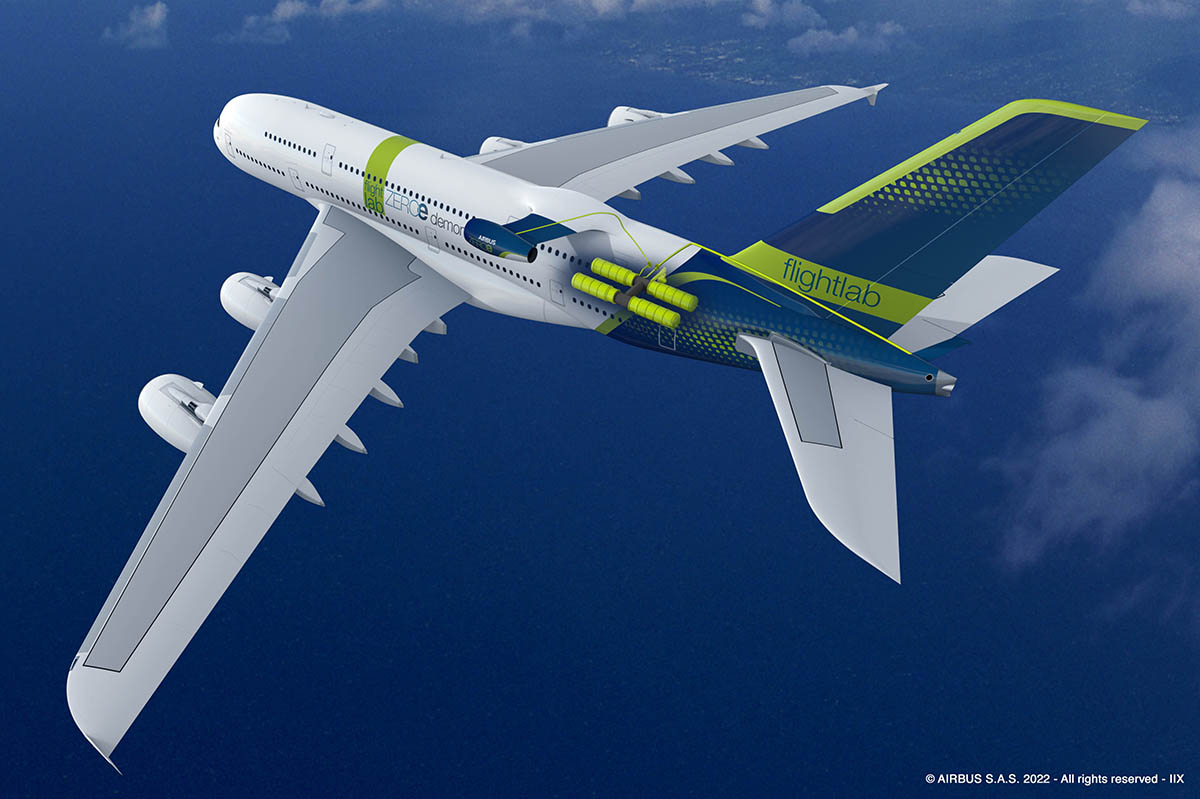 As members of the Air Transport Action Group (ATAG), GE Aviation and CFM International have collectively pledged to reach net-zero carbon emissions from commercial flight by 2050. With its zero-carbon quality, hydrogen fuel is a critical element to reach this goal, and the Airbus A380 demonstration project holds the key to realising this potential. GE is committing all its efforts to develop the revolutionary technologies required to successfully reduce industry emissions while it advocates for increased use and availability of alternative fuel.
Through its innovations and technological solutions, GE demonstrates that there are multiple pathways to achieve decarbonisation. As it generates one-third of the world's power and with its partners, holds the world's largest installed base of nearly 38,000 commercial aircraft engines, GE recognises the important role it holds in addressing climate change for a cleaner future.
"The deployment of both renewable energy and gas power is not only key to addressing climate change, but also the solution to ensure secure, stable power supply. The incredible thing about gas turbines is that they can provide a pathway to zero carbon emissions utilizing hydrogen. We see opportunities in decarbonising existing and future gas power plants to avoid CO2 "lock-in" by using hydrogen as a fuel," said Goldmeer.