Fifteen months from now, a cruise ship is scheduled to depart from Miami and travel around the world not in 180 days, but in 274. The nine-month Ultimate World Cruise is billed as the longest world cruise in history, and it will take place aboard Royal Caribbean International's 962-foot Serenade of the Seas, visiting all seven continents and hitting over 150 destinations in more than 60 countries. Deep inside the ship's belly, powering it throughout its voyage, will be GE technology.
Readers of GE Reports are familiar with this tech: a powerful gas turbine that uses a jet engine (thus their name, "aeroderivative") modified to generate energy. Based on the CF6 engine, which powers Air Force One and many Boeing planes, this year the aeroderivative turbine — GE calls it the LM2500 — surpassed 100 million operating hours. These turbines are used all over the world in applications such as mobile power, oil and gas, and the manufacture of various products. They're also helping U.S. utilities to transition away from coal and bring more renewables online. And they even power seagoing vessels — including some of the world's largest ships.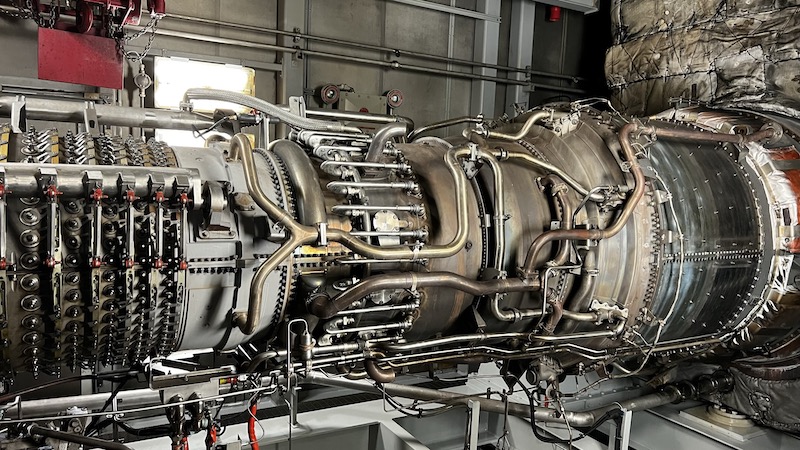 Among them are the 1,132-foot Queen Mary 2, the only remaining true ocean liner in the world, which employs two of the turbines working in tandem with diesel generators. Beyond that, 40 navies in the world use them on 600 of their ships — from Italian aircraft carriers to U.S. Navy destroyers to frigates in the Royal Thai Navy. And Royal Caribbean Group, which is not alone among cruise operators, uses the engine on eight ships across its Royal Caribbean International and Celebrity Cruises cruise lines. Royal Caribbean Group, in fact, is one of the top global fleet operators of LM2500 gas turbines, with 24 turbines total — two per ship on its eight ships, plus eight spares.
But the Serenade of the Seas is special. The 2,490-guest cruise ship first set sail in 2003 — with Whoopi Goldberg as its "godmother" — and it's sailed through the Caribbean, into the Baltic, and from Seattle to Alaska. Because of its track record and the onboard experiences it has to offer, it was the ship that Royal Caribbean chose for the record-setting voyage.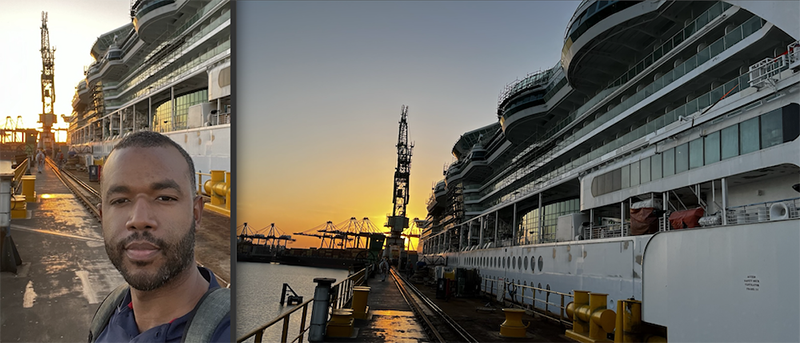 "The fact that out of all 64 of their ships, they're choosing this ship to be the flagship vessel for this around-the-world cruise, I think that's pretty awesome," says Albert Whiteside, an engineer and senior sales manager with GE Power, who manages the Royal Caribbean Group account along with Barbara Beck, customer service leader.
Until about 2000, diesel engines dominated the cruise industry. The introduction of gas turbines has allowed companies to continue to reduce nitrogen oxide and sulfur oxide emissions. The turbines also require less engine room space and have comparably lower noise and vibrations, for a more pleasant experience for guests and crew members.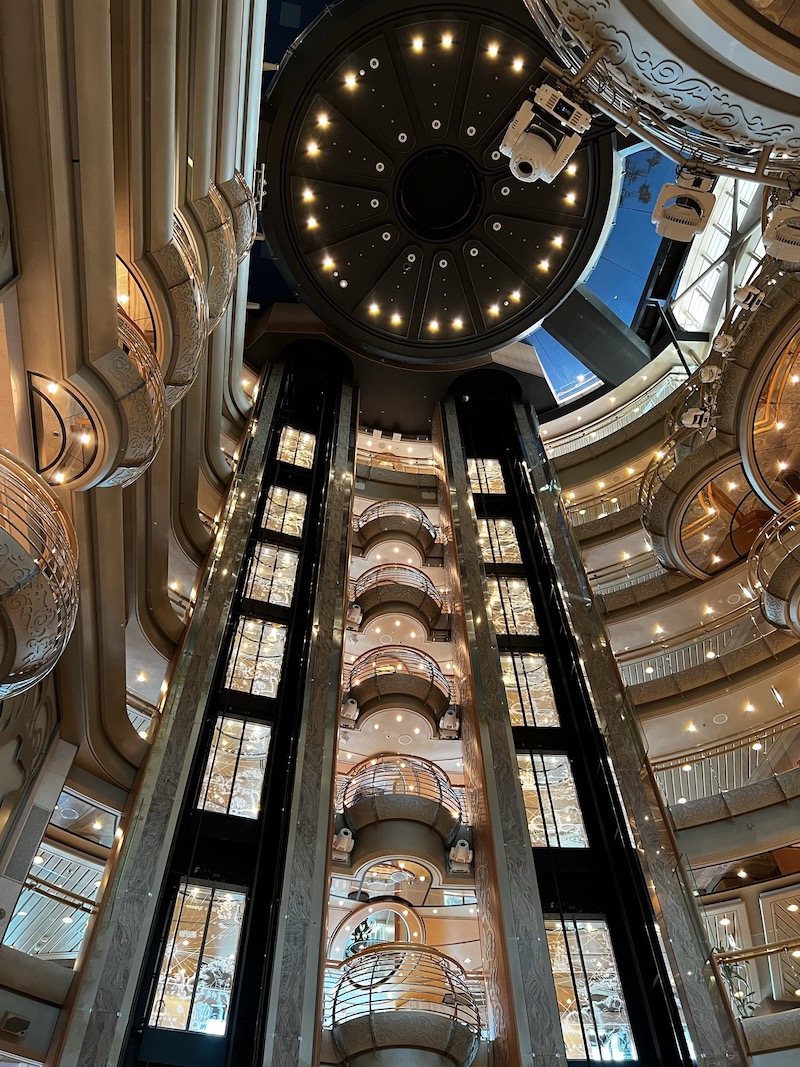 This spring Whiteside traveled to the Bahamas to observe an extensive upgrade of the ship's control system, which runs the Serenade's combined-cycle power plant. The culmination of talks that began in 2018, the upgrade project was managed by GE and executed in partnership with GE's FieldCore business, control systems designer Woodward, and energy technology company Bently Nevada. The combined gas turbine and steam turbine integrated electric drive system (COGES) arrangement features two GE LM2500+ gas turbine generators and one steam turbine generator, which together provide 59 megawatts for both main ship propulsion and all onboard power generation needs.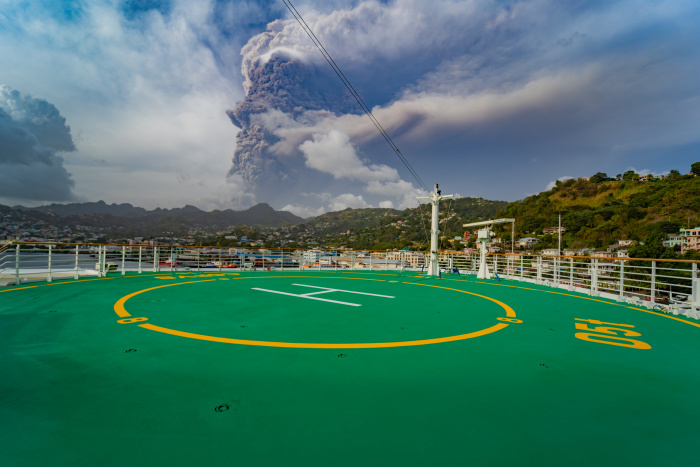 Another big reason why cruise companies use these turbines is their reliability. They are operated by advanced control systems that aim to ensure that the ship operates efficiently and safely. "We love the reliability of GE LM2500+ gas turbines, its durable design and low downtime. In case of planned — or, in rare cases, unplanned — work, we can replace the entire engine in 12 hours," says Anders Aasen, vice president of global marine operations for Royal Caribbean Group. "This makes it a dream for every engineer on board."
And that matters for a nautical journey that requires power for 394,560 straight minutes.
tags