When India faced growing electric power needs at the start of the 20th century, it turned to GE. The company was still young — founded by Thomas Edison less than ten years earlier — but already it was proving itself a leader in technology and innovation. GE partnered with the state of Mysore in southern India to build a hydroelectric dam at Shivanasamudra Falls, which began generating power in 1902. It was the first hydroelectric dam in all of Asia, and the first of hundreds of power generation projects of all kinds that GE and the people of India would go on to build together.
Initially, GE's work in India centered on power generation. The company's first manufacturing facility in India, a boiler plant, opened in 1959. Soon it was partnering with leaders in India's healthcare and aviation industries, too: As the country's population grew throughout the 20th century, so did its need for state-of-the-art medical equipment. When its demand for military and commercial flight skyrocketed — today India is the third-largest domestic aviation market in the world — GE began working with Indian companies to supply jet engines and other aerospace components.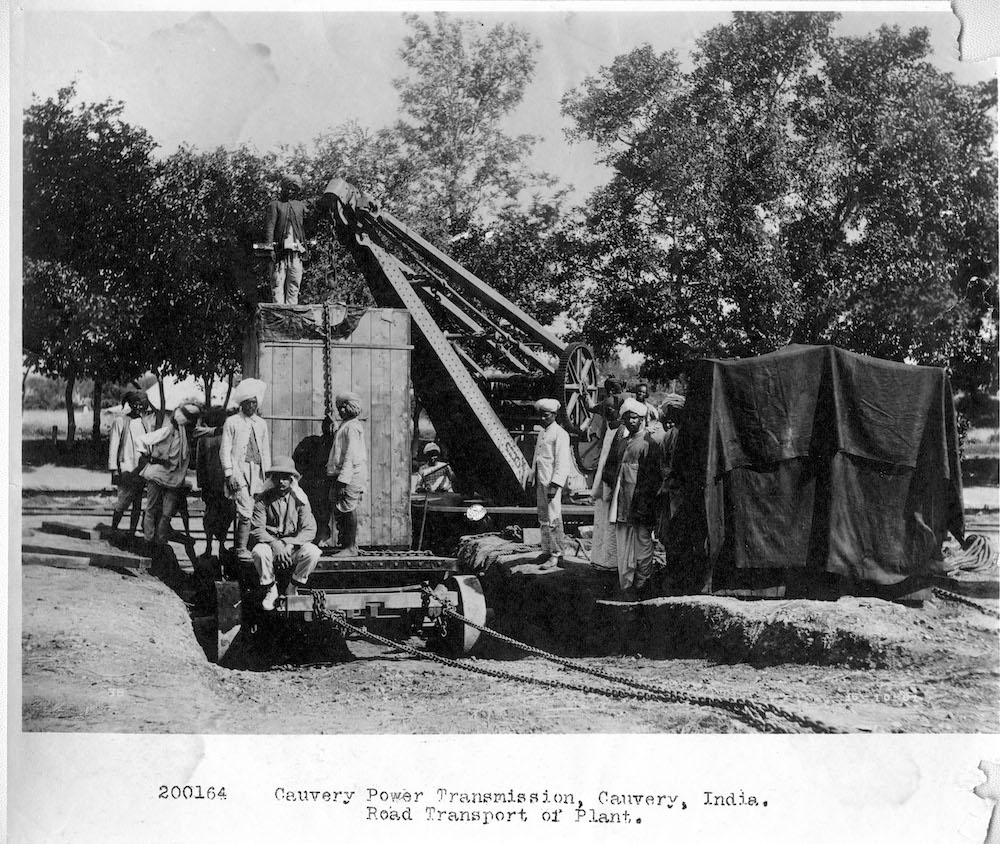 In 2000, GE invested more than $220 million to open the John F. Welch Technology Center in Bengaluru, its largest integrated, multidisciplinary research-and-development center outside the United States. The facility spans 50 acres and employs more than 5,000 scientists and engineers, all focused on developing and testing new technologies for India's unique needs in the areas of clean energy, healthcare, aviation, and beyond.
Today more than 19,000 people are part of the GE India family. They report to work at the research center and at four other technology centers, 14 manufacturing facilities, and over 25 offices in the country. As the company evolves into its next stage, with GE HealthCare scheduled to become its own independent company in early 2023 and GE's portfolio of energy businesses slated to become GE Vernova a year later, GE's team members in India are prepared for new challenges, new rewards, and new innovations that help pave the way for a strong, self-reliant India and a cleaner, more energy-efficient world.
To mark this 120th anniversary year for GE and India, GE Reports sat down with three GE employees who embody the company's values and commitments in India — past, present, and future.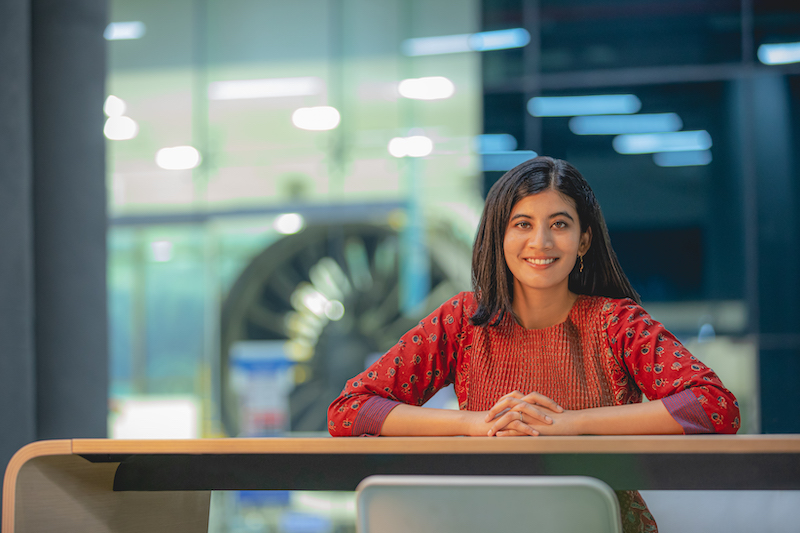 Nishita Deshmukh
GE Aerospace
It's been a busy six years for Nishita Deshmukh. In 2016, as she was finishing her mechanical engineering degree at the MKSSS Cummins College of Engineering for Women, in Pune, she was invited to join GE Aerospace as an Edison Engineer. She gained new knowledge and experiences during the rigorous three-year leadership development program, which enabled her to graduate with the equivalent of a master's degree while studying alongside some of India's most accomplished engineers. She is based in Bengaluru, at the John F. Welch India Technology Center, where she works on additive design and manufacturing, and became a lead engineer at GE Aerospace full-time in July 2019.
And then the pandemic hit. In 2020, as organizations around the world scrambled to adapt to new health and business challenges, Deshmukh was asked to manage the research center's Additive Lab. It was a tall order for someone so early in her career, but she handled it expertly for six months.
"It was sudden, and a big challenge for me to support the lab operations," she says. "Communications skills were important, as we managed multiple requests and interacted with customers from across the GE businesses."
The biggest challenge, she says, "was ensuring the safety of the lab and the people working in it. That echoes well with the mission of GE Aerospace: 'Safety first, quality always.'"
Safety, along with efficiency and high performance, guide Deshmukh's daily work in the Advanced Technology section at GE Aerospace, where she develops additive components — parts made with a state-of-the-art 3D-printer-like machine that "prints" with metal and composite materials.
Additive manufacturing is playing a larger role in the GE Aerospace business, which is helping to improve fuel usage by reducing engine weights.
GE Aerospace and TIDCO have recently opened Tamil Nadu Advanced Manufacturing Center of Excellence (TAMCoE), in Chennai (Madras), a collaboration between GE and the government of Tamil Nadu state. The 150,000-square-foot facility will serve as a research-and-information hub as the state works to establish itself as a center for additive manufacturing industries serving India's aerospace, healthcare, and automobile industries.
"I'm looking forward to the new opportunities it will bring to our region," Deshmukh says. Additive manufacturing technologies are key, she adds, as "GE is very focused on sustainability. I hope our company continues to set examples for the world on how to become more sustainable."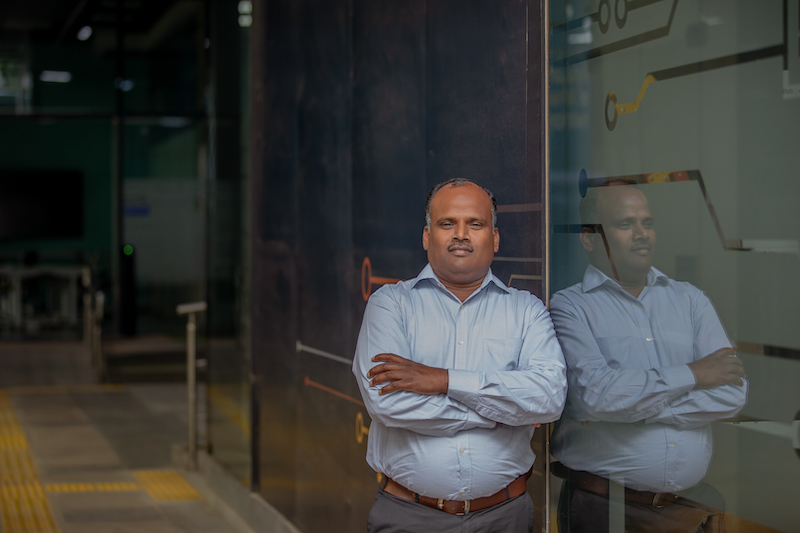 Benjamin Chelliah
GE Renewable Energy
"GE is the first place I learned the word 'integrity,'" says Benjamin Chelliah. "I am proud to have been part of the GE family for more than two decades."
Chelliah has been a part of GE's onshore wind business in India since its very inception. He launched his renewable energy career as a field service technician with Enron just a few months before GE acquired that business, in 2002. "I've filled many roles since then," he says. Indeed, Chelliah has worked as a field engineer and a site manager at GE's serviced wind farms throughout southern and western India. Today he is a senior customer services manager, based in Bengaluru.
Chelliah handled installation and commissioning for Bhoruka Power Corporation's 25.5-megawatt wind farm in the southern Indian state of Karnataka. Commissioned in 2012, the facility was the first in India to be powered by GE 1.5-77 wind turbines — 17 of them, each outfitted with three 77-meter rotors and capable of producing 1.5 megawatts (MW) of power. The turbines are assembled at GE's Pune manufacturing facility and engineered specifically for low-wind-speed environments like those in southern India. In addition to supplying the wind turbines, GE operates and maintains the wind farm.
Today Chelliah is focused on his role as customer services liaison for one of GE's biggest renewable energy projects in India to date. He's working closely with teams at GE and JSW Energy, one of India's leading independent power producers, as GE fulfills a contract to supply wind turbines for 810 MW of power at JSW's ongoing wind projects in Tamil Nadu. For perspective, 810 MW is enough energy to meet the power requirements of more than 2.1 million Indian households.
GE will produce and install 300 2.7-MW turbines: The turbines were designed primarily at GE's Technology Center in Bengaluru and manufactured at GE's multi-modal assembly plant in Pune, using 132-meter blades built by LM Wind Power (a GE Renewable Energy business) at its Indian factories in Halol, Gujarat, and Dabaspet, Karnataka.
"It's a highly demanding project, and we are prepared for it," Chelliah says. It's also a project that lets Chelliah combine his decades of wind-power field experience with his drive to satisfy clients. "Working with internal stakeholders to meet the expectations of our external stakeholders is an awesome experience," he says, "and I am happy to be talking to my customers every day."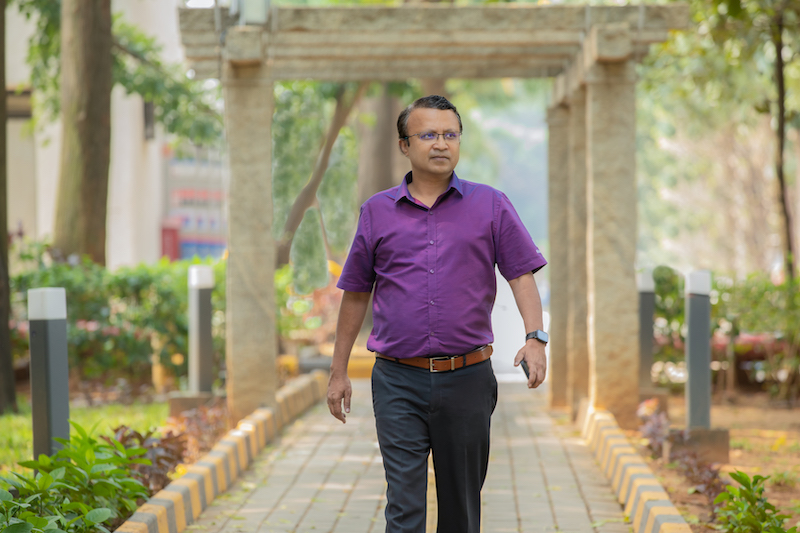 Krishna Rao
GE HealthCare
Krishna Rao is rightfully proud of the new Wipro GE Medical Device Manufacturing (MDM) facility, where he serves as managing director and head of operations. The Bengaluru plant was constructed through a program that supports manufacturing projects in India, part of the country's national push for "Atmanirbhar Bharat," which means "self-reliance" in Hindi. Officially introduced in 2020 by Prime Minister Narendra Modi, Atmanirbhar Bharat is an economic development program that will strengthen India's domestic manufacturing base, helping the country become more self-sufficient, more resilient, and, eventually, more powerful on the stage of world trade. The high-tech computer tomography (CT) machines, ultrasound scanners, and other medical equipment produced at the new facility will be for India's rapidly growing healthcare system, and for exports.
"Within one year of approval, the new plant was up and churning medical devices out the door," he says. "That entailed getting regulatory approvals, building skills in a new workforce, setting up and validating the plant and its equipment, adopting lean principles based on state-of-the-art automation — and all this amid the COVID-19 pandemic!"
Since it opened in March, the 35,000-square-foot facility has been in the headlines for its shop floor, which has made a special effort to hire women. That's unusual in a country where manufacturing has long been dominated by male workers. But as Rao notes, new talent is entering the workforce now that training programs are available for women. "When we set up the new plant, we saw an opportunity to make a difference in the diversity ratio," he says.
Born and raised in Bengaluru, Rao earned a degree in electronics engineering, then worked for ten years in the printed circuit boards industry. He joined GE Transportation in 2002, then moved into the healthcare business in 2008. "The reputation of GE as a leader in all the fields it plays in, with a deep culture of values and ethics, attracted me," he says. "I've enjoyed the freedom and trust from the company that enables me to do my best, and I have been fortunate to be surrounded by great men and women who have lifted my experience."
Rao has seen slogans change over his 20 years at GE, but he believes in the company's core principles, which have remained constant. "From 'We bring good things to life' to 'imagination at work' to 'Building a world that works,' there has been a resounding purpose," he says. "And I have been part of them all."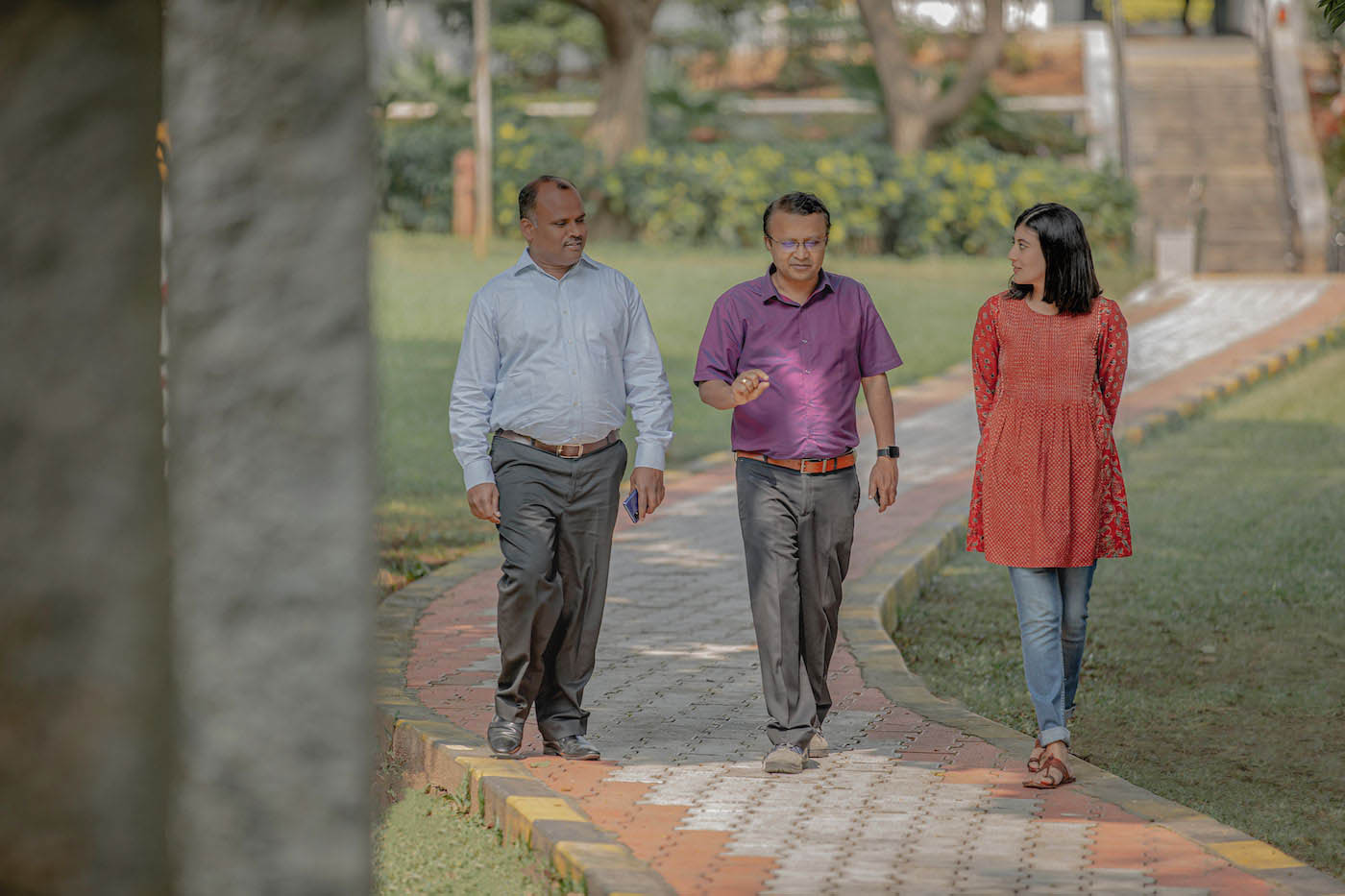 Categories
tags