With the worst of the COVID-19 pandemic behind us, travelers are flocking to airports again, leading to surging demand for jet engines, but supply chain issues are hindering the aerospace industry's ability to deliver for customers. GE Aerospace's Greg Pothoff is on a mission to make sure the company can deliver to its customers. He's part of a team that has pledged to hunt down and eliminate delays across GE Aerospace's vast supply chain and help ensure on-time delivery to customers within the next three years. For an industry notorious for complexity, long lead times, and bespoke parts sourced from single suppliers, it's a tall order. But if the initiative is successful, it could significantly improve cash flow by allocating the right amount of inventory at the right place. 
At the heart of the team's effort is "plan for every part," or PFEP, a tool from the management philosophy known as lean that GE has embraced under CEO Larry Culp. Lean management often focuses on people and process, with a goal of stripping out unnecessary complexity and waste to give employees the tools to solve problems they face on a daily basis. PFEP takes that idea and applies it to materials, often the most expensive component of any manufacturing organization. "[PFEP] really brings some order and prioritization: the right tools at the right time to solve real problems preventing customer delivery," says Pothoff, executive director of business management.
The concept seems simple: Prioritize the parts that are critical to getting an aircraft engine completed, define how many of those parts to keep on hand, and then let the plants that make those parts see inventory levels in real time so they can produce only what's needed. In practice, of course, changing the internal processes of hundreds of manufacturing sites isn't so simple.
Take Bromont, a site that Jean Belanger oversees as executive director, set in the picturesque countryside southeast of Montreal, Quebec. Bromont makes a slew of parts for the popular LEAP and GEnx engines. The factory floor is a calm mix of robots and people who are forging, machining, finishing, and testing metal-leading edges for turbine fan blades and vanes for compressors, among the roughly 900 active engine parts being made there. An individual component might spend 20 days on the fabrication line, says Belanger, and Bromont turns out millions of them each year, meaning that production requires a lot of planning and coordination.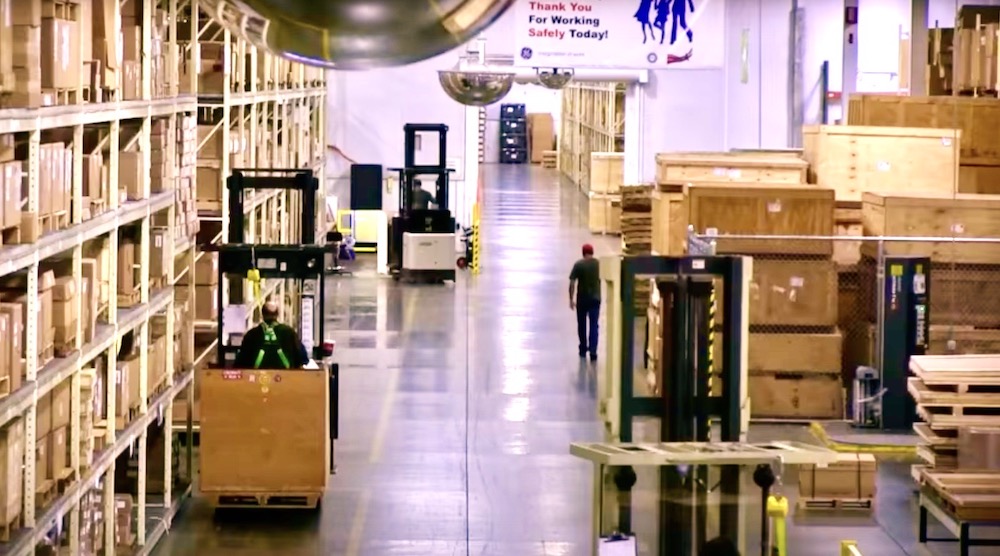 GE Aerospace realized that assembling engines was frequently being delayed by the lack of a handful of critical pieces. PFEP is a tool that sets a minimum and maximum number of each of those parts to have on hand at the facilities where they're needed. Crucially, the tool also communicates actual inventory levels at GE Aerospace customer and supplier plants and even shows them the dollar value of the over- and under-supply. "Our shops and our external suppliers can now take advantage of this visibility to make critical prioritization calls," says Pothoff. 
With the PFEP tool, Belanger and his team at Bromont can now see, for example, how many of their products are sitting in GE Aerospace's vast parts distribution hub in Erlanger, Kentucky, and plan their production accordingly. It's a philosophical shift for Belanger's small but highly automated facility, previously dedicated to the simple premise that getting the most parts out of its 600 employees and 280 robots was the lone definition of success. Before PFEP, Belanger and his managers religiously tracked delinquency rates — how late their deliveries were — more than anything else. Now they're being told how often the right parts arrive at the destinations where they're needed, not just if any part they've shipped is on time.
"What I love about PFEP is that it tells you the inventory that is in Erlanger," says Belanger. "Then it tells you your performance" on such metrics as the percent attainment of total inventory that is within the acceptable min/max range.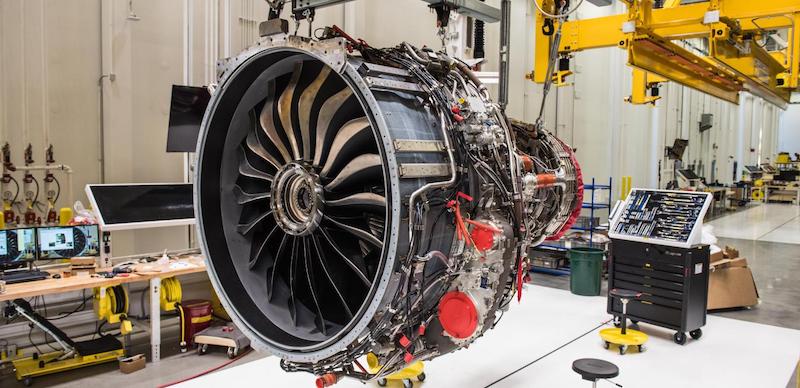 Another goal of PFEP is to unlock hundreds of millions of dollars in the inventory by using what's already been produced but currently sits on a shelf. Before Bromont started using the tool this February, says Belanger, more than $10 million of inventory made there was stored at Erlanger, waiting for the day it could be used in an engine. The team had no means to validate by part number the inventory that was sitting in Erlanger, nor did they know which part needed to be shipped and when, from a customer perspective. All of those stranded parts cost the company, and by extension its customers, money. In five months that figure has been reduced to $4 million. Bromont's production system has also been digitally integrated to inform workers which parts have reached minimum or maximum levels of inventory and where action is required.
An example of how PFEP helped solve a critical parts shortage happened recently. A specialized robot at GE Aerospace's Lynn, Massachusetts, plant went down, leaving the company unable to produce cooling plates for the T700 engine found in Apache and Blackhawk military helicopters. That brought assembly of the engine to a halt. Meanwhile, the PFEP tool showed that another GE Aerospace plant, in Hooksett, New Hampshire, had excessive parts on a line that used a similar robot. This robot had the spare part needed in Lynn. Having this visibility allowed the Hooksett plant to shut down their production line and send the required spare part to their colleagues in Lynn so they could get the robot up and running again. Pothoff reflected on "how remarkable it was to see the fantastic teamwork displayed across facilities with a shared interest to meet customer demand — all enabled through the visibility provided by the PFEP tool."
Pothoff says he recently stopped by the Avio Aero facility in Pomigliano d'Arco, Italy. To his surprise, the workers there had recently gone through a PFEP exercise on their own to determine how much inventory they should have on hand between internal processes (using the same logic). The results enabled the frontline workers to make decisions right at the point of impact, and they eventually eliminated 100% of their under-minimum parts. "That's what's exciting to me," says Pothoff. "That the operators and frontline leaders were empowered to make daily decisions to better meet our customer demand."
GE Aerospace has already rolled out the PFEP visibility tool throughout all its factories with a robust road map to continually enhance the digital capabilities. This digital standard will help ensure consistency in application and continue to unlock the true capability of supply chain delivery performance for end customers.
Categories
tags