Dustin Castor recently announced to a factory full of longtime workers that their jobs were about to be replaced by robots.
At least, that's what they thought they were hearing.

Castor was only two years into his job as a supervisor at GE Transportation's engine remanufacturing plant in Grove City, Pennsylvania, when in 2016 he had to tell assembly-line operators with decades of experience that the way they did their jobs was about to change dramatically.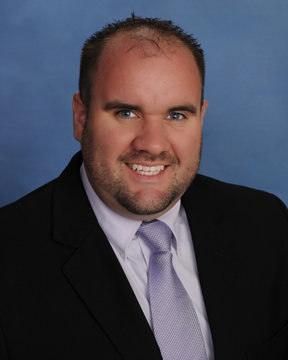 "brilliant" factory, which means using Lean as well as digital solutions such as software, sensors and real-time data to help workers do their jobs more effectively. GE opened its first brilliant factory in February 2015, in Pune, India, as part of an initial round of seven brilliant factories worldwide, including new facilities as well as traditional plants such as the Grove City remanufacturing operation. Since then, many more factories around the world have adopted principles of "brilliant manufacturing."

Castor welcomed the move, knowing it would allow the factory to remain cost competitive and viable for the long term. GE recently invested more than $150 million in its Grove City operations, which include a second factory that builds new engines. "It gives a feeling of job security to know that this is a place that GE wants to see succeed," Castor says.

Still, he recognized that workers sometimes fear automation. Some believe they won't be able to adapt to the new systems. Others worry that there will be fewer jobs to go around. While automation has reduced the demand for some jobs, it has increased demand for others. In fact, one study of the U.S. workforce from 1982 to 2012 found that employment grew much faster in fields that relied more on computers.

To ease concerns, Castor held frequent meetings with the teams that worked on each product line, explaining how their daily tasks would change as the factory became more digital. He told the assemblers that automating the torqueing of the bolts would reduce injuries and improve precision. He also pointed out that the "brilliant" factory process isn't designed to reduce jobs, but rather to make the plant more efficient and flexible so that it can take on a greater variety of products. "Some of those guys would still rather do it the old way," Castor says. But for the most part, "everybody has really seen that this is so much easier."

Before the factory processes were digitized, workers would completely tear down and rebuild every engine. Now, armed with information about the engine from hundreds of sensors on each locomotive, sometimes they need to do only light repairs before sending an engine out again.

Jamie Moyer, who has worked at the Grove City plant since 2014, has been part of the team that etches bar codes onto engine parts to make them easier to trace. "It took some time to learn, but it was definitely worth it," she says. "Since the 'brilliant' factory started, it's been a lot more organized. There's not so much running around trying to find stuff."

Castor says his own workdays have become much more productive. "From my desk, I know exactly what's happening on the shop floor," he says. Previously, he would spend a lot of time hunting for information — sometimes even combing through boxes to find the paperwork on an engine part. Now, he can look at his computer or at large TV-like screens above stations on the production floor to see whether the factory is meeting its targets and whether any lines need maintenance. He can focus on safety issues and high-priority projects.

As someone who grew up playing with train sets in Grove City and always wanted to stay close to home, Castor says it's exciting to see GE using his factory to prepare for the future of manufacturing.

To anyone who still has doubts, Castor advises: "I would say to try to embrace the change and know that it really, truly saves a lot of time. That's a big help throughout my day."
tags