For Don Quixote, the hapless hero of Miguel de Cervantes' 17th-century novels, the windmills that dotted the dun-colored plains in the central Spanish region of Castille-La Mancha were illusory giants in need of slaying. So what would Quixote think now of the enormous warehouse that Bob Karl and his colleagues at GE Renewable Energy operate in the small town here called Noblejas?
In this vast building, you'll find aisle after aisle of high shelves stocked with enough cogs, shafts and cans of grease to service wind turbines not only in Spain but in other parts of Europe as well. Outside, in a field just down the road, you'll see dozens of turbine blades lined up like sleeping dragons, some several hundred feet long. The facility and its sister site in Maarssen, Holland, help make sure that turbine maintenance crews have the right parts in the field when they need them, and that the wind turbines GE services in Europe and the Middle East can keep spinning.
But these two sites are now playing an even larger role. They are the core of an ambitious global plan to completely overhaul how GE Renewable Energy maintains one of the planet's most complex networks of onshore wind turbines. And like many other projects currently underway at GE, the overhaul leans heavily on lean management, the approach that's powering the turnaround of the entire company.
"Lean gives you the tools, it slows you down and it forces you to step back and say: What exactly is wasting money and resources that I don't need to spend?" says Karl, who runs global operations for Digital Services at GE Renewable Energy. "How can I better utilize my resources?"
These are questions people across GE have been asking ever since GE Chairman and CEO Larry Culp challenged employees to boost the company's operations and shore up its cash. GE Renewable Energy is as good a place as any to look for answers.
Leaning on lean
Adapted from Japan in the 20th century, the lean business philosophy revolves around the idea of continuous improvement. Over the last half century it has produced remarkable results in American corporations. Karl and his team have been using it since January 2020 to dramatically optimize GE Renewable Energy's inventory and enhance services — while saving millions of dollars along the way. "Lean is honestly just common sense," Karl says.
To be sure, this is common sense applied "in such a way that it's rigorous, there's process, and there is a road map that you follow," he adds. "You know, some people get scared of lean and they say, well, it's just another gimmick, it's another initiative. But honestly, what I tell the team and what I remind myself is that this is a way to get at untapped potential in your organization that you never knew existed."
That potential has been growing. Although GE entered the wind energy business only relatively recently — just two decades ago — it has grown with verve into a large global player, with 49,000 onshore wind turbines installed in 35 countries capable of generating 62 gigawatts. The business unit has excelled at innovating, building ever more powerful and efficient turbines for both onshore and offshore markets. And its services business has grown along with it.
'A bit of a nightmare'
So much so that as recently as last year, it was bulging with an oversupply of expensive inventory that was scattered around the world and was dragging down the unit's operations. "We shouldn't have 250 inventory locations," Karl says. "Think about trying to manage your inventory parts across all of those locations. It's a bit of a nightmare."
The journey to fix the problem started late in 2019 during a workshop event for top management to identify the most pressing priorities for the business — "Hoshin Kanri" in lean's nomenclature. The managers put service inventory at the top of the pile. "When you build a business and you think about your inventory, you want to leverage some economy of scale where you say: I don't need to buy a hundred widgets for a hundred sites," Karl says. "I could buy 10 widgets, and I'm going to ship those widgets out when the sites need them and replenish them at a certain rate."
To Karl, his team and the customers, excess parts were examples of waste, and waste is something that lean management looks upon hungrily. With the help of colleagues on the corporate audit staff, a new inventory leader dedicated just to services, and a lean leader, they decided to build a "value stream map" of the entire inventory system. This lean tool breaks down the entire process into individual steps. It allowed the group to see where they were genuinely adding value.
At the same time, they also began by looking at which region had the largest share of inventory. "We noticed Europe had the largest balance, despite being only a quarter of the total number of units," said Matteo Tarditi, chief financial officer of GE Renewable Energy.
A turning point
The team dug deeper, starting at the two warehouses in Noblejas and Maarssen. They looked at how long it took for a part ordered by a wind site to reach its destination via commercial shipping services like DHL or FedEx and realized that many of the components could ship within 24 hours, a metric commonly used as a measure of prompt service response. That meant that wind sites within this radius could be supplied by the two facilities in Spain and Holland and didn't need to hold their own inventory. The team also reasoned that sites beyond the cutoff could be served by similar central warehouses located farther afield.
The findings felt like déjà vu to Karl, who helped build just such a hub-and-spoke warehouse model in the U.S., when GE's wind business was still in its relative infancy. "We built a warehouse in Olive Branch, Mississippi, a short drive from a FedEx location," he says. "That's how we supported all of our sites in North America for years with success. So we know the hub-and-spoke model works."
But Karl also knew that to execute the idea on a much larger scale in Europe, he needed a good plan, a rigorous operating schedule and the right goals to measure progress. The team decided to focus on goals that were easy to grasp: inventory value, inventory turns and the number of sites.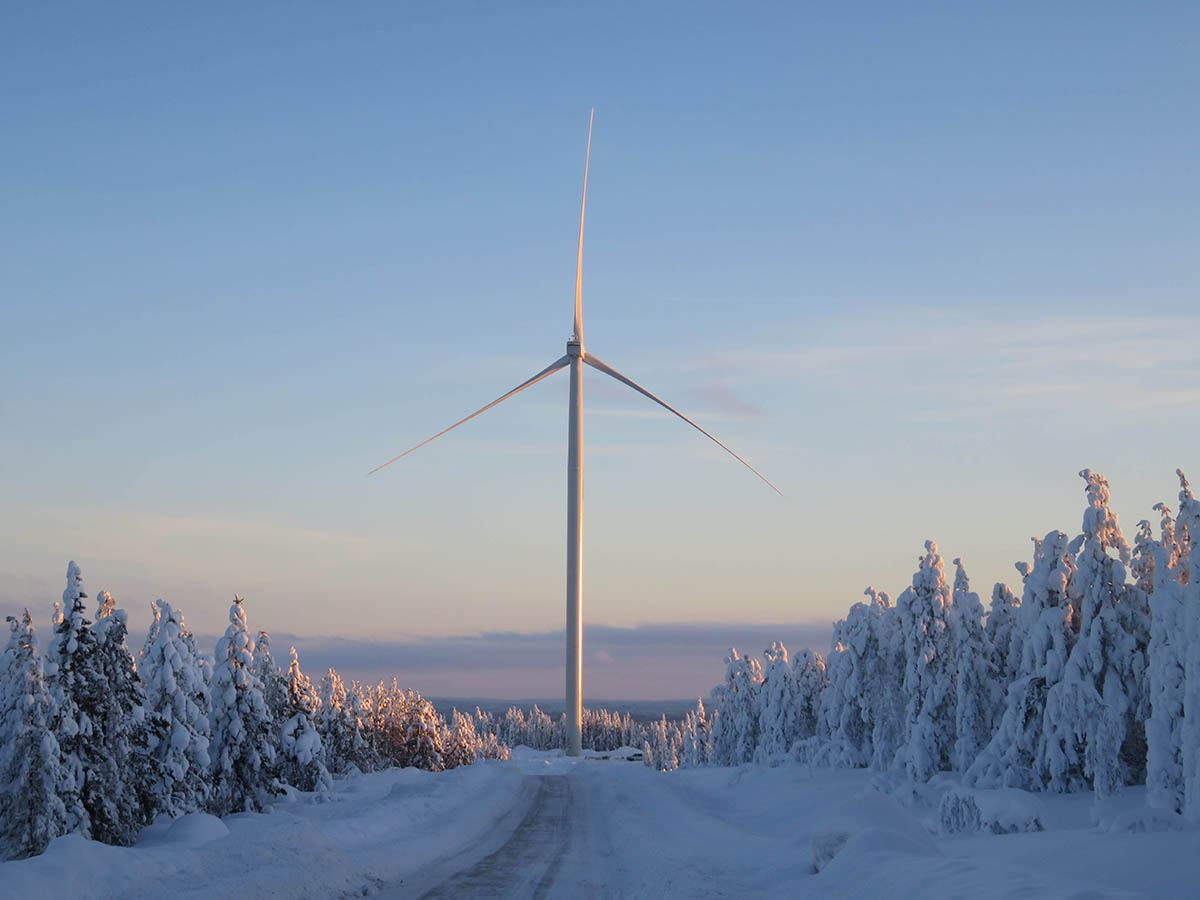 A change of plans
The core team, which included about 10 people, planned to spend a lot time visiting their colleagues in the field and explaining the new approach. "We wanted to go to these sites, talk to the teams, look at what inventory was there," Karl says.
The next, and perhaps the most important step, involved convincing the wind sites to send their redundant parts back to the central warehouses. Aided by analysis of parts obtained from the business unit's Oracle database, they started making their case. "You need a lot of trust when you do something like that," he says. "When we socialized the idea of pulling parts out of the region, we didn't really pull that trigger until we had agreement from all of the regions. This was a shared vision from the start."
But that vision got more complicated as COVID-19 hit. "The mission hasn't changed; you just have to come up with a different strategy," Karl says.
Instead of getting on the plane, they ended up spending a lot of time on video calls with colleagues in the field across Europe, a group that counted several hundred people. "It's so in our nature to get out there and help and roll up our sleeves on big programs like this," Karl says. "Now you are really relying on folks to make time in their own busy day when they have a day job or two to say, OK, this program matters, we're going to help you because you can't get here."
'The four winds'
But the plan is working. "We are bringing in all the parts from out in the field that were scattered to the four winds at every wind site that you can imagine," says Lisa Dolan, who joined the team to develop the global network strategy. "We are bringing them into a centralized location within each area."
A pilot project in Turkey has consolidated 22 locations to just one warehouse, optimizing the inventory in the country. A similar project in the U.K. has also seen inventory improvements. Overall, the team reduced service inventory by tens of millions of dollars in 2020. They are now working on placing central warehouses similar to Noblejas and Maarssen in France, Sweden and Romania.
Although the rotor of a wind turbine can span half a football field, Dolan says, it's the small components that are driving the excess and the waste.
She and her team are now digging even deeper, looking at solutions such as smart lockboxes at remote sites where shippers can drop off parts to reduce the time workers spend picking up and waiting on shipments. "If we are looking at a 7 a.m. delivery time, the technician doesn't have to be present to receive the item," Dolan says.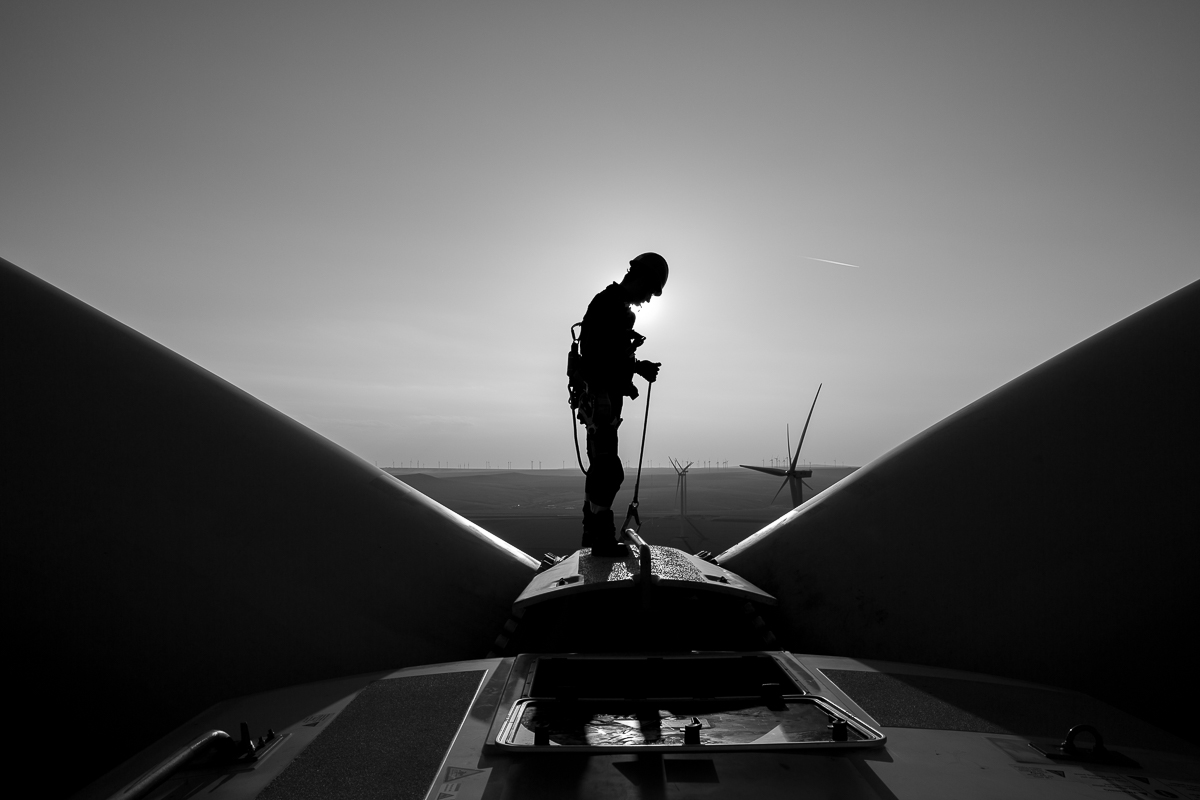 The big picture
The team's work illustrates the power of the lean method and its applications far beyond the shop floor, where it originated. "This really no different, it's just on a grander scale," Karl says. "It's not in a factory, it's in a region, so it's across many miles. We look at the same things. You look at the logistics, how far do you drive and when do you drive. If your drive time is 48 hours, you can cut that out by putting in an in-country warehouse. You are taking out waste between the different nodes in the system."
"In lean, everything is linked," Karl says. "Safety is linked to quality, quality is linked to execution, execution is linked to customer returns, and once you get all of that kind of working right, you have a different business."
The group is also now looking at turbine diagnostics data coming to GE Renewable Energy's Remote Operation Centers monitoring data from wind turbine fleets to better plan for outages and maintenance. "A lot of it involves oil and grease, small things that hold things up," Dolan says. "If we send a couple of buckets of grease to one location, if we can't get that back, that stuff expires. When you do this over several thousand turbines, you can end up with a lot of waste. At the end of the day, the cost of the logistics versus the cost of some of this material is minimal. We are trying to figure out what's the best way to make sure that the technicians have everything they really need."
A chain reaction
Many of these ideas are bubbling up during weekly online meetings where participants report progress and setbacks and ask for help. Lean management and its emphasis on continuous improvement is the perfect conduit for engaging everyone, Karl says. "It's a chain reaction. All it takes is one person to listen to your idea, and all of a sudden you have three more, and then, you know, you've got five more and 10 more," he says. "Not every idea is a great idea. But just the fact that you're part of the process, and people listen to you, and you're driving the business forward, and you see results, it's pretty special."
Perhaps Don Quixote wasn't wrong about taking on windmills. He was just 400 years ahead of his time.
Categories
tags