Son dönemde dijitalleşme, yapay zekâ, bulut bilişim, sanal gerçeklik, üç boyutlu yazıcılar, veri depolama, drone kavramlarını duymadan bir günümüz bile geçmiyor. İş dünyası da geleneksel üretim ve hizmet sistemlerinden akıllı sistemlere geçiş yapıyor ancak halen dijital dönüşümün iş dünyasında nasıl bir etki yaratacağı, geleceği nasıl şekillendireceği tam anlamıyla bilinmiyor.
Araştırmalar Ne Diyor?
Dördüncü Sanayi Devriminin konuşulmaya başlandığı ilk günden bu yana genel kanı, dijitalleşmenin ve teknolojideki gelişmelerin işsizliği tetikleyeceği ve insanların işlerini kaybedeceği yönündeydi. Ancak araştırmalar, istihdam piyasasının hareketleneceği yönünde sinyaller veriyor.
Örneğin, McKinsey'in "A Future That Works: Automation, Employment, And Productivity" raporuna göre 2065 yılına kadar otomasyonun, global verimlilik artışını yıllık olarak yüzde 0,8 ila 1,4 oranında artırması bekleniyor. Bu verimlilik artışı, ancak insanlar makinelerle birlikte çalışırsa ortaya çıkacak. Dolayısıyla gelecek dönemde işgücünde hâlâ insanlara ihtiyaç var.
ManpowerGroup'un "Yetenek Devrimi (The Skills Revolution)" araştırmasına göre de Z kuşağının sahip olacağı mesleklerin yüzde 65'i henüz dünya üzerinde keşfedilmemiş durumda. Dijitalleşme çağında, belki de henüz adı bile duyulmamış işlerde kalıcı olmak için hızla yeni beceriler edinmek ve bu becerileri daha sık kullanmak gerekecek. Yeni dönemde beceri ve yetenek şimdiye kadar olduğundan daha da değerli olacak.
Yakaların Rengi, Sınıfı, Formu Değişiyor
Düne kadar iş dünyasında iki temel çalışan sınıfından bahsedilirdi. Mavi yakalılar sanayideki, üretim bantlarındaki emek yoğun işçi kesimini, beyaz yakalılar ise ofislerde masa başında çalışan insanları tanımlardı. Yakın zamanlarda altın yaka, gri yaka, yeşil yaka gibi çalışan sınıflarıyla da tanıştık. Dijitalleşmeyle birlikte son dönemde iş dünyasında bu kavramların arasına bir yenisi daha katıldı: Yeni Yaka. Peki, nedir bu yeni yaka?
Yeni yaka kavramı, mavi ve beyaz yakadan tamamen bağımsız bir kavram olarak karşımıza çıkıyor. İlla dört yıllık lisans mezunu olmayı gerektirmiyor. Kısa süreli mesleki eğitimlerle gelişen teknolojiyi anlayabilen, yorumlayabilen ve kullanabilen, teknik ve sosyal becerilere sahip çalışanları kapsıyor. Yeni yaka işler deyince akla ilk veri bilimi, kodlama ve bulut bilişimi içine alan işler gelse de bu şekilde sadece çok dar bir alan tanımlanmış olur. Yeni yaka işler, dijital çağın gereksinimleri doğrultusunda yazılım, programlama, istatistik ve matematik bilgi ve becerilerinin kullanılarak teknolojik çözümler üretip, onları yönetebilmek gibi geniş bir alanı kapsıyor. Özellikle bilgi teknolojileri uzmanlarına, operasyonel süreçlerin hızla dijitalleştiği iş dünyasında önemli görevler düşüyor ve yepyeni iş alanları açılıyor.
Robotlar ve yeni tip makineler hayatımıza girmeye başladıkça, imalat sürecinde bu makinelerin parçalarını temin etmek, bakımlarını yapmak, yazılımlarını güncellemek için bu konuda eğitim almış ve beceri kazanmış çalışanlara ihtiyaç duyulacak.
Yeni Yakalıların Yeni İşleri
Veri Analistliği
Tanımı: Dijital dönüşümle birlikte, şirketlerin faaliyetlerini sürdürmesi ve geliştirmesi açısından verinin depolanması, yedeklenmesi, anlamlandırılması ve erişiminin sürekliliği stratejik bir öneme sahip. Veri analistliği, bütün endüstrilerde geçerli olacak bir meslek haline gelmeye başladı.
Gereken Özellikler: Veri analistleri, büyük veri setlerine erişebilmenin, uygulama problemlerini çözümleyecek modeller kurmanın ve bulguları görselleştirmenin yanı sıra etkin bir iletişim becerisine ve güçlü sezgilere sahip olmalı.
Bilgi Güvenliği ve Siber Güvenlik Uzmanlığı
Tanımı: Son dönemde devletleri, şahısları ve şirketleri hedefleyen, bilgisayar sistemlerine ve hesaplarına zarar vermek amacıyla gerçekleştirilen siber saldırılar dünya genelinde artışta. Bilgi güvenliği ve siber güvenlik uzmanları da kurum ve kuruluşların bilgi ve verilerini bu tip saldırılardan korumak için görev yapacaklar.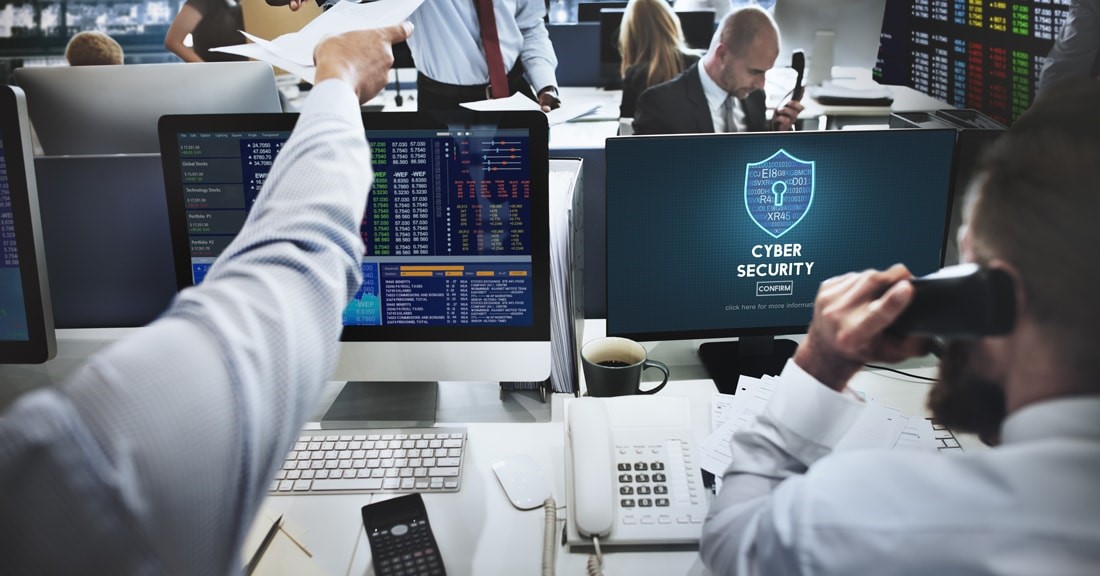 Gereken Özellikler: Bu alanda çalışan kişiler, bilgilerini sürekli olarak güncel tutmak zorunda. Aksi takdirde yeni gelişen yöntemlere karşı etkin bir savunma geliştiremezler.
BT Servis Yöneticiliği
Tanımı: Kurumsal hizmet yönetim süreçlerini güncellemek ve iyileştirmek için bilgi işlem departmanıyla birlikte çalışan BT servis yöneticileri, hizmet yönetim süreçlerinde, personel eğitimlerinde ve iş akışlarını düzenleme konularında görev yapıyor.
Gereken Özellikler: Karmaşık teknik sorunları, teknik olmayan kişilerin anlayabileceği şekilde açıklayabilmeli ve son teknolojik gelişmeleri sürekli takip etmelidirler.
Bulut Bilişim Uzmanlığı
Tanımı: Bulut teknolojisi, internet üzerinden erişimde bulunulan yazılım uygulamaları, veri depolama hizmeti ve işlem kapasitesi olarak tanımlanıyor. En düşük kapasiteli cihazla bile istenilen yerden istenildiği zaman her tür bilgiye, kişisel veriye ulaşmayı sağlıyor. Bir şirketin bulut bilişim hizmet ve çözümlerini planlayan, bunların kurulumlarını yapan, servislerini yöneten ve denetleyen bulut bilişim uzmanları pek çok sektörde aranan kişiler haline geldi.
Gereken Özellikler: Bu kişiler, yeni trendleri takip etmek ve kendilerini sürekli güncel tutmak zorundalar.
Drone Pilotluğu
Tanımı: İnsansız hava araçlarının kullanım alanları artmaya ve çeşitlenmeye devam ediyor. Drone pilotları, sadece teknoloji şirketlerinde değil, reklamcılık, emlak, perakende gibi farklı sektörlerde de kabul gören bir meslek haline geliyor.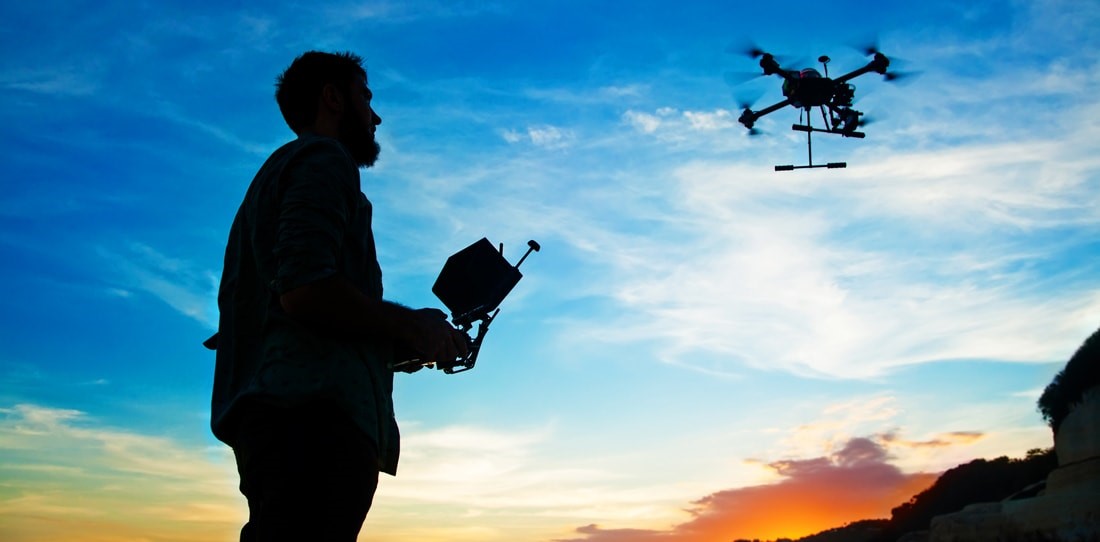 Gereken Özellikler: Bunun için belli bir eğitimden geçmek ve sertifikasyon sahibi olmak gerekiyor. Drone pilotlarının raporlama becerilerine sahip olmaları da bekleniyor.