Reykjavik in January isn't the cheeriest place. Darkness reigns for most of the day — the sun rises at 11 in the morning and sets just five hours later. The temperature hovers around freezing, and rain is frequently in the forecast. Earlier this year, 200-some souls waited at Reykjavik's Keflavik airport to swap the dank twilight for California sunshine. But the plane that had been scheduled for their flight was out of service, and officials were weighing their options. Unbeknownst to both pilots and passengers, their decision would make history — and help usher in a new age of ultra-efficient long-distance travel.
Behind the scenes, Johann Helgason and his colleagues at the Icelandic low-fare carrier WOW air were looking for a replacement plane. They picked a new Airbus jet for the long-haul flight to Los Angeles — some 4,377 miles away. This jet, a narrow-body Airbus A321neo, typically flies shorter routes within the U.S. or Europe. But the plane, with its LEAP jet engines developed by CFM International, a 50-50 joint venture between GE Aviation and Safran Aircraft Engines, had proven to be so efficient that the airline decided to schedule it for the LA flight. "It came out of necessity," says Helgason, the chief technical pilot at WOW. "There was nothing else to do, and so we said, 'Let's give it a try.'"

After factoring in headwinds caused by the westerly jet stream, the carrier planned to refuel the plane in Edmonton, Canada. But there was no need — the aircraft landed 8 hours and 46 minutes later at LAX, a world record for this type of plane. "That was absolutely impressive, actually," Helgason says.

Indeed, so impressive are these planes and their engines, they've become something of a legend among pilots and aviation enthusiasts in the short time since they entered service in 2017. "For me to be flying at 39,000 feet, almost fully loaded at Mach 0.79 — which for a narrow-body Airbus is actually quite high — and be burning less than 1,000 kilograms of fuel per hour per engine is just absolutely unbelievable," Helgason says. "When I speak to friends and colleagues at Icelandair flying older Boeing 757s with engines that burn much more fuel, they just don't believe it."

In the past, long-haul routes like the Reykjavik-to-LA flight were served only by bigger aircraft like the Boeing 757 and Airbus A330, and even larger wide-body jets. But a new generation of fuel-efficient planes like the Airbus A321neo and Boeing's 737 MAX family, which is exclusively powered by the LEAP engines, is now redrawing airline route maps. They allow carriers to open new direct flights to faraway destinations that previously didn't make economic sense.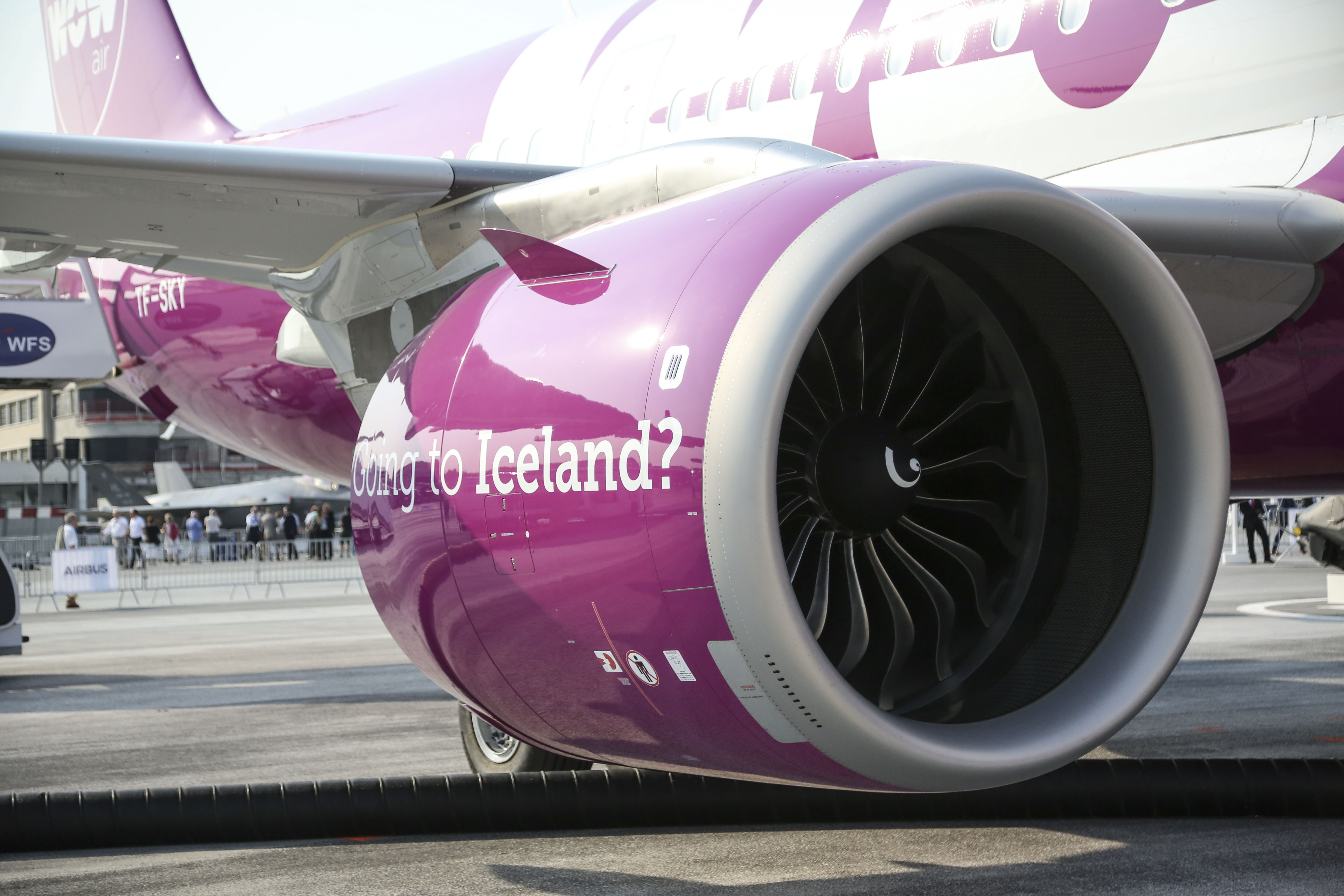 For starters, there's WOW, which after its successful LA trip is now also sending A321neos from Reykjavik to Vancouver, San Francisco, Chicago, Tel Aviv and other distant destinations. Aerolineas Argentinas is flying a Boeing 737 MAX 8 nonstop between Buenos Aires and Punta Cana in the Dominican Republic, some 3,800 miles away. Brazil's GOL is about to launch the same jet on routes of similar distance linking the city of Fortaleza and the capital, Brasilia, to Miami and Orlando.

What's more, both Airbus and Boeing are also developing long-range versions of the new narrow-body jets. In April, a LEAP-powered Airbus A321neo LR loaded with 162 dummy passengers and 16 test crew completed a test flight from its headquarters in Toulouse, France, to the Seychelles islands in the Indian Ocean that lasted 11 hours and covered 5,466 miles. "These planes are going to open a totally new ball game, especially for companies like WOW air, and especially when fuel prices are starting to go up again," Helgason says.

WOW air is the latest venture of Icelandic investor and entrepreneur Skúli Mogensen, who launched the carrier in 2011 with just two planes. Today it operates 20 aircraft — including two A321neo jets and one A320neo, which together shuttle millions of passengers every year between 36 destinations in North America, Europe and Asia. Later this year, WOW air will launch a flight connecting Keflavik to New Delhi.

"I've always wanted to go to Iceland, but I never had the opportunity," said a woman traveling on a WOW direct flight from Cincinnati in October. She planned to explore the island with her daughter, who was flying in from England. Many of the flight's other passengers, including a German student who took advantage of WOW's low fares to visit her aunt in Ohio, were journeying on to Europe, using Keflavik for a smooth transfer; it's much smaller and easier to navigate than major hubs like Chicago O'Hare and New York's JFK. The idea is that travelers flying from, say, Brussels to Baltimore can ride a WOW jet to Keflavik, quickly transit without collecting and rechecking their bags — which they would have to do if they were connecting in the U.S. — and continue to their destination.

Piloting the plane from Cincinnati were Capt. Shane Curtis, a New Zealander who has been flying for more than two decades, and his English co-pilot, Neil Watkinson. "It's a game changer," Curtis said of the new WOW jets. He said the flight plan for flying an Airbus A321neo to Cincinnati required 2 1/2 to 3 tons less fuel compared to an older version of the A321. Less weight at takeoff means less wear and tear on parts like brakes and tires, as well as on the engines themselves. "It makes the operation a whole lot cheaper," he says. "We are a low-cost airline and that's important to us."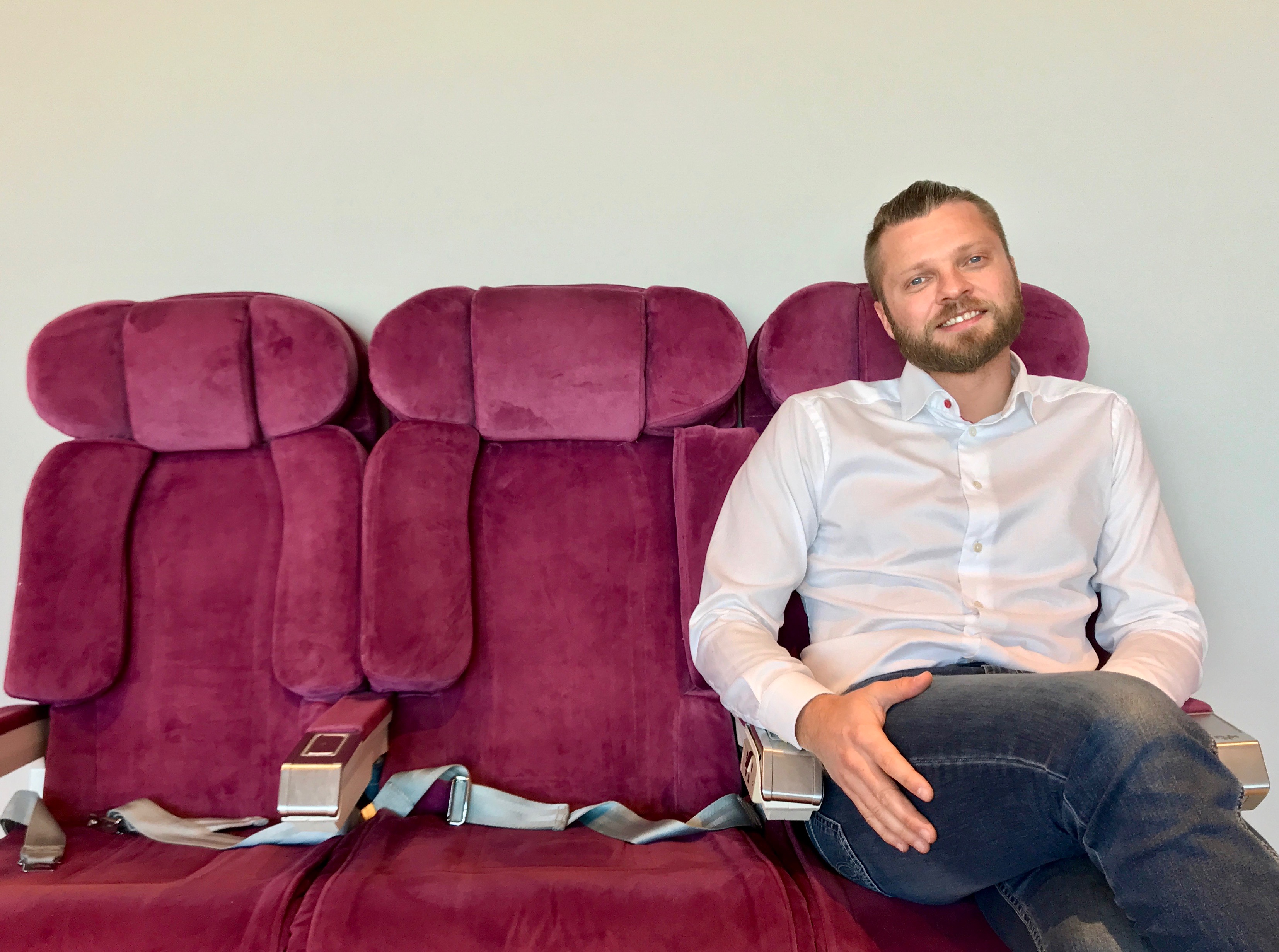 3D-printed fuel nozzle. Image credit: GE Aviation.

For example, one of the engine's smaller parts, a metal fuel-nozzle tip the size of a walnut that sprays fuel into the combustor, is so complex that the only way to make it involves 3D-printing it directly from a computer file. "The technology was incredible," said Mohammad Ehteshami, a GE engineer involved in developing the nozzle. "In the design of jet engines, complexity used to be expensive. But [3D printing] allows you to get sophisticated and reduces costs at the same time. This is an engineer's dream. I never imagined that this would be possible."

GE also developed a special material called ceramic matrix composite that can handle temperatures approaching 2,400 degrees Fahrenheit, where even the most advanced alloys grow soft. "I thought it would be the Holy Grail if we could get it inside machines, and get more power and savings out of our jet engines," said Krishan Luthra, the GE researcher who spent several decades working on the material. "It could really make an impact."

And impact it made. CFM has received orders and commitments for more than 16,300 LEAP engines valued in excess of $236 billion at list price. In fact, 75 percent of all new single-aisle aircraft being delivered today are powered by LEAP engines. CFM plans to build more than 1,100 LEAP engines this year, a rate three times higher than just one year ago. Although production will run at more than 2,000 LEAP engines per year by 2020, the company says it will take seven years to work through the existing backlog.

Says Helgason: "For anybody with any sense, this is the next step. When [the engine] was proposed, I was like, 'OK, is it actually going to do what it's supposed to do?' But yeah, it seems to be delivering exactly what it's meant to deliver. It doesn't happen every day. Good stuff. You delivered." The LEAP engine was developed by CFM International, a 50-50 joint venture between GE Aviation and France's Safran Aircraft Engines. It is the best-selling engine in CFM's history. Here it is powering through tests at GE Aviation's test stand in Peebles, Ohio. Image credit: CFM International.
* Earlier in November Icelandair agreed to buy WOW, pending Icelandair Group shareholder approval. The two airlines will continue to maintain separate brands.
Categories
tags