Lukla's Tenzing-Hillary Airport has been called the world's most dangerous landing strip. It's now also one of Nepal's busiest.

Trekkers often refer to Lukla (elev. 9,334 ft.) the "gateway to Mt. Everest." But the 7.8 magnitude earthquake that devastated Nepal in April and the second one in May also hit hard this small Himalayan village clinging like a swallow's nest to the flanks of the Mt. Everest massif. Despite the damage, the tiny airport's short, uphill runway that starts at the edge of a chasm and ends in wall has become a lifeline for the area's remote valleys and climbers trapped on Mt. Everest.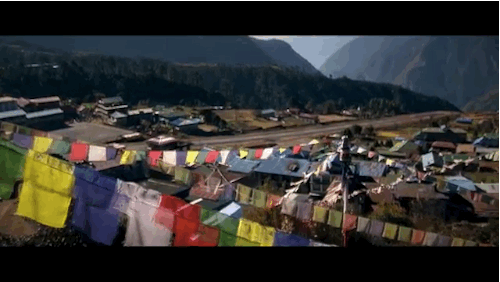 Lukla's 1,700-foot-long runway starts on top of a cliff and ends in a wall.

Over the last month, the airport has received tons of tents, food and medicine, and served as an escape route for stranded tourists and locals whose homes were ruined by the quakes.

"We are trying our best to come up with the best we can do," says Sanjima Sharma, commercial secretary from Goma Air, one of Nepal's commercial airlines flying to Lukla from the capital Kathmandu. "We helped the people with the daily basic needs like temporary shed, food supplies and medicines."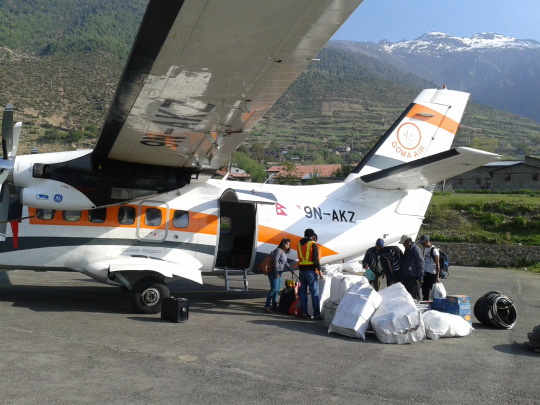 One of Goma Air's L-410s unloading aid.

Goma Air is flying to Lukla two new Czech L-410 turboprops built Aircraft Industries and powered by H80 engines from GE Aviation. Karel Zatloukal, an Aircraft Industries technician who just returned from Lukla, says that after the first earthquake, the planes were taking wounded off the mountain, and after the second tumbler in May, they were hauling cargo to Lukla and victims back to the capital.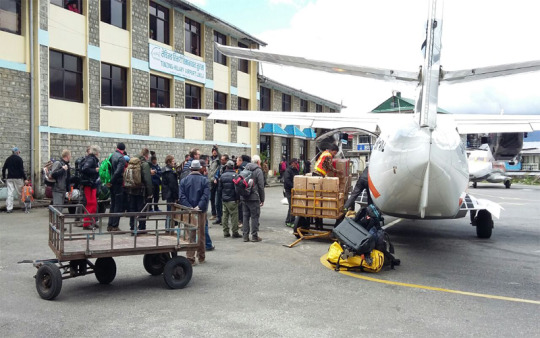 Climbers and survivors are waiting to board a Goma Air flight from Lukla.

Goma Air put the two Czech planes in service last year after conducting rigorous high-altitude trials and testing their short takeoff and landing capabilities. Tests included a crew from GE Aviation. (You can read about them here and watch the video below.)


High-altitude airports like Lukla are yet another extreme destination served by planes powered by the H80 engines. They are already flying airports in Siberia and in the desert. Engineers designed them to withstand punishing heat, dust as well as bitter frost.

The GE Foundationis also sponsoring relief efforts in Nepal. It helped fund AmeriCare's aid airlift to Kathmandu.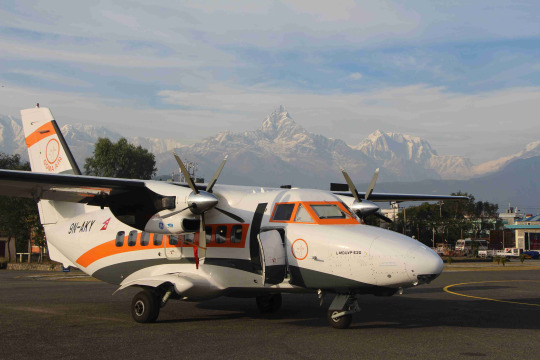 tags