Every year at the end of July, acrobatic pilots turn the sky above Oshkosh, Wisconsin, into a special kind of canvas, their planes' smoke flares painting it with giant loops, corkscrews and figure eights. On a recent Wednesday, a Red Bull pilot was turning somersaults with his helicopter, flying it upside-down high above the admiring crowds attending the annual EAA AirVenture Oshkosh airshow. Next, the audience held its breath as wing walker Teresa Stokes performed a headstand atop a yellow-and-orange biplane as it screamed above the runway before shooting up into the sky.
But Ashley Williams didn't see any of this. She spent the afternoon inside her booth in Hangar B, Aisle C, trying to recruit technicians to come build jet engines at her factory in Lafayette, Indiana. "It's a very competitive market right now," says Williams, who works as a training coordinator at GE Aviation. "Schools can't push out enough people for the jobs in aviation."

And Williams needs a steady supply of workers. The Lafayette factory is building next-generation LEAP jet engines developed by CFM International, a 50-50 joint venture between GE Aviation and Safran Aircraft Engines of France. The LEAP engine is the fastest-selling engine in aviation history and CFM has received orders and commitments for more than 15,500 engines, at a value of more than $220 billion. CFM has delivered more than 1,000 engines to Airbus and Boeing since it began production last year, but now the company is stepping up the pace. Factories like the one in Lafayette will be cranking out a combined 2,000 LEAP engines per year by 2020 to meet demand as they plow through a seven-year backlog.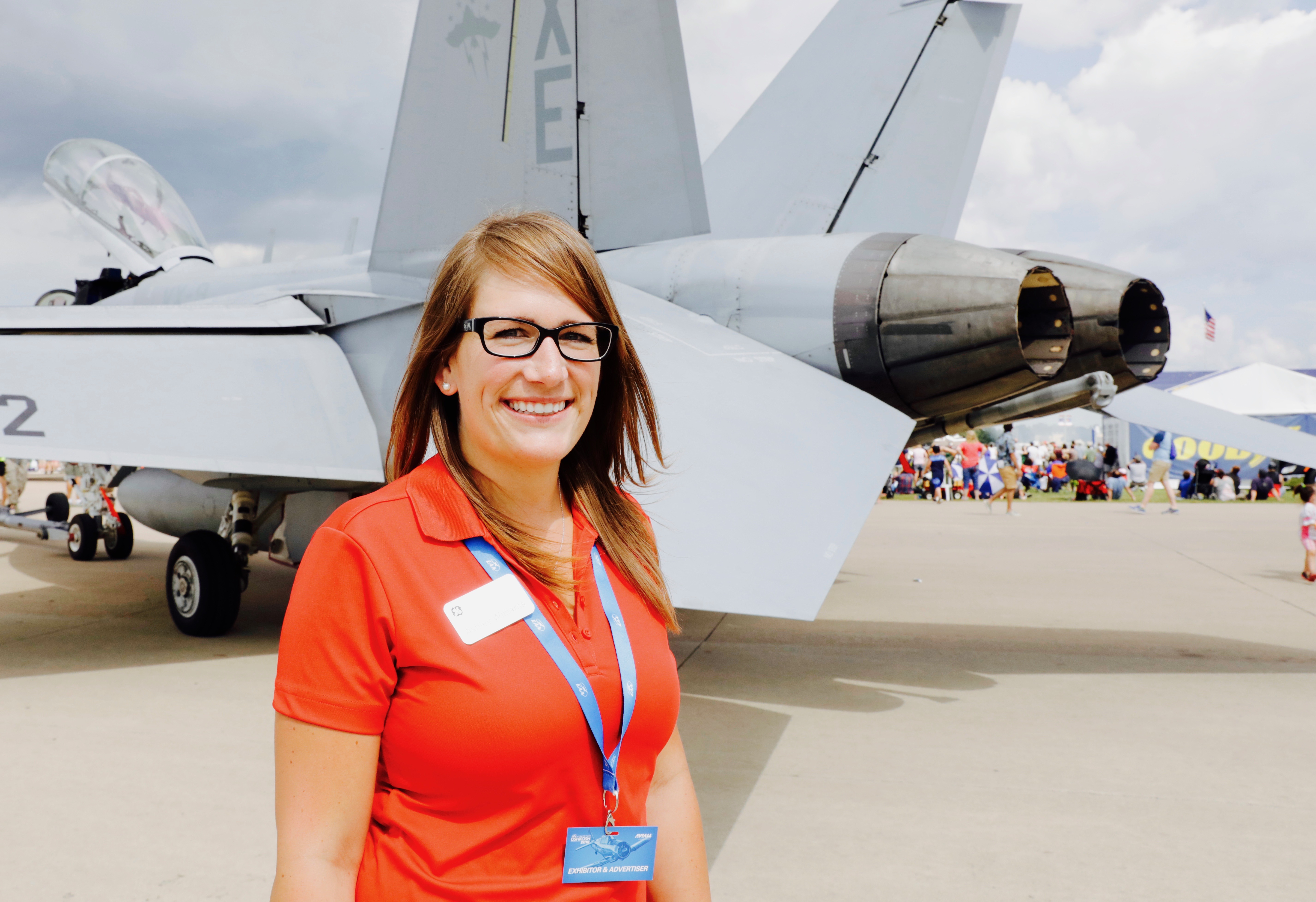 Paris, Farnborough and Dubai are chiefly about business, what shines through most at Oshkosh is passion for aviation. Many of the attendees arrived in their own planes, for example, and hundreds of volunteers worked around the clock to build a two-seater in seven days — just for the fun of it. "This is the biggest airshow in the world, and all the things that converge here attract a lot of the people we would like to work for us," says Jamin Gallman, the human resources leader at the Lafayette plant.

This sense of initiative will come in handy at the Lafayette plant. In addition to working on the latest technology, the factory "is a unique site where employees work in teams that are fully self-directed," Gallman says. "We are not only looking for someone who has the right mechanical skill set, but we're also looking for someone who can thrive in that environment, which is different from traditional manufacturing."

GE Aviation has invested $110 million in the Lafayette plant, which opened in 2015. Workers there assemble the "hot section" module for the LEAP-1A engine, which powers the Airbus A320neo family of planes, and the LEAP-1B engine, which powers the Boeing 737 MAX family. The LEAP engines use the latest technologies, including 3D-printed fuel nozzles, parts made from ultra-heat-resistant special ceramic composites and carbon-fiber fan blades. These advances make the engines 15 percent more fuel-efficient than previous CFM engines.

Williams and Gallman, who manned a different post at Oshkosh, were specifically looking for candidates with a high school diploma and an "airframe and power plant" license issued by the Federal Aviation Administration that allows them to work on jet engines. "Our factory handles new production as well as maintenance, repair and overhaul, and we have openings for test and assembly technicians," Williams says.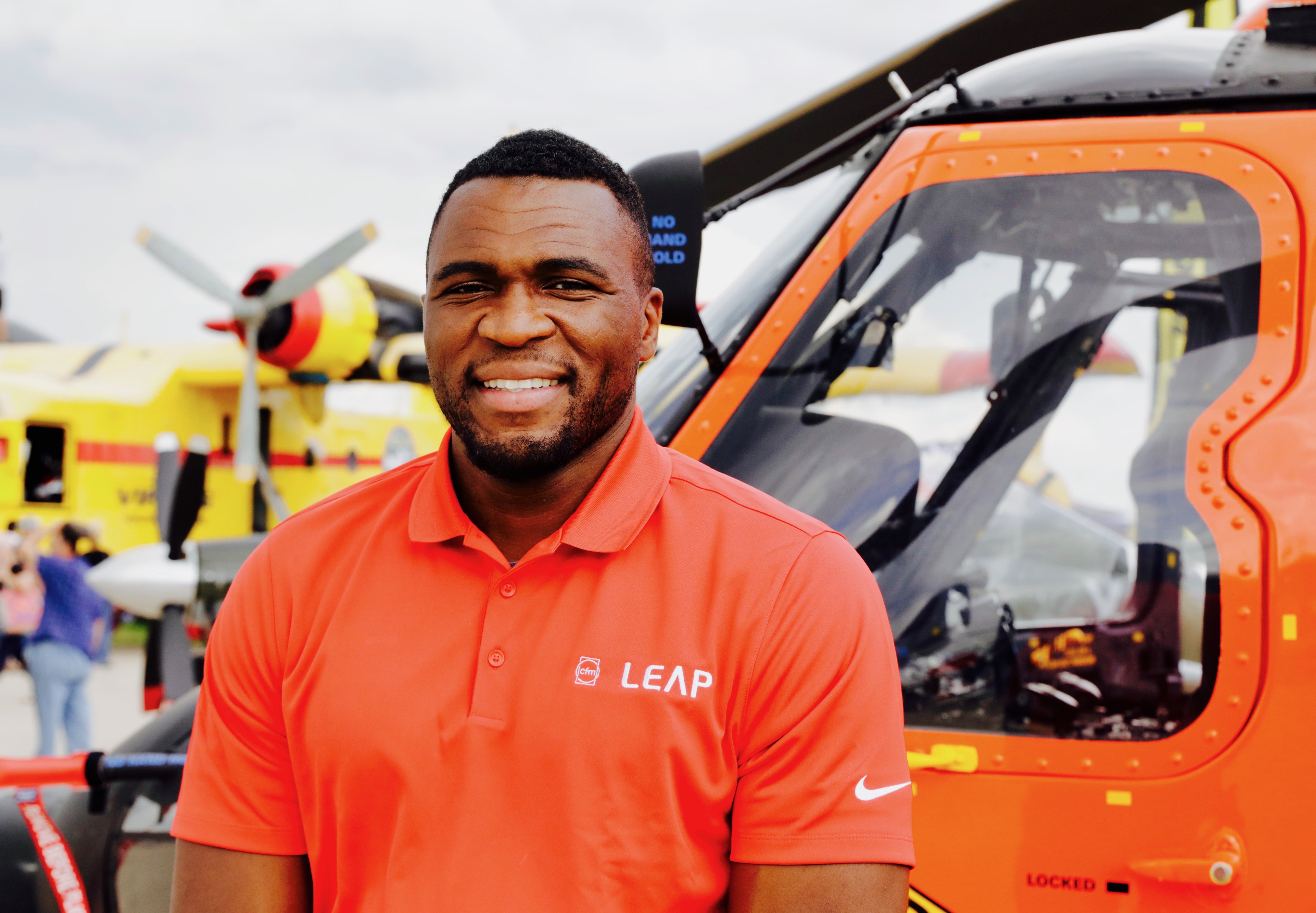 here.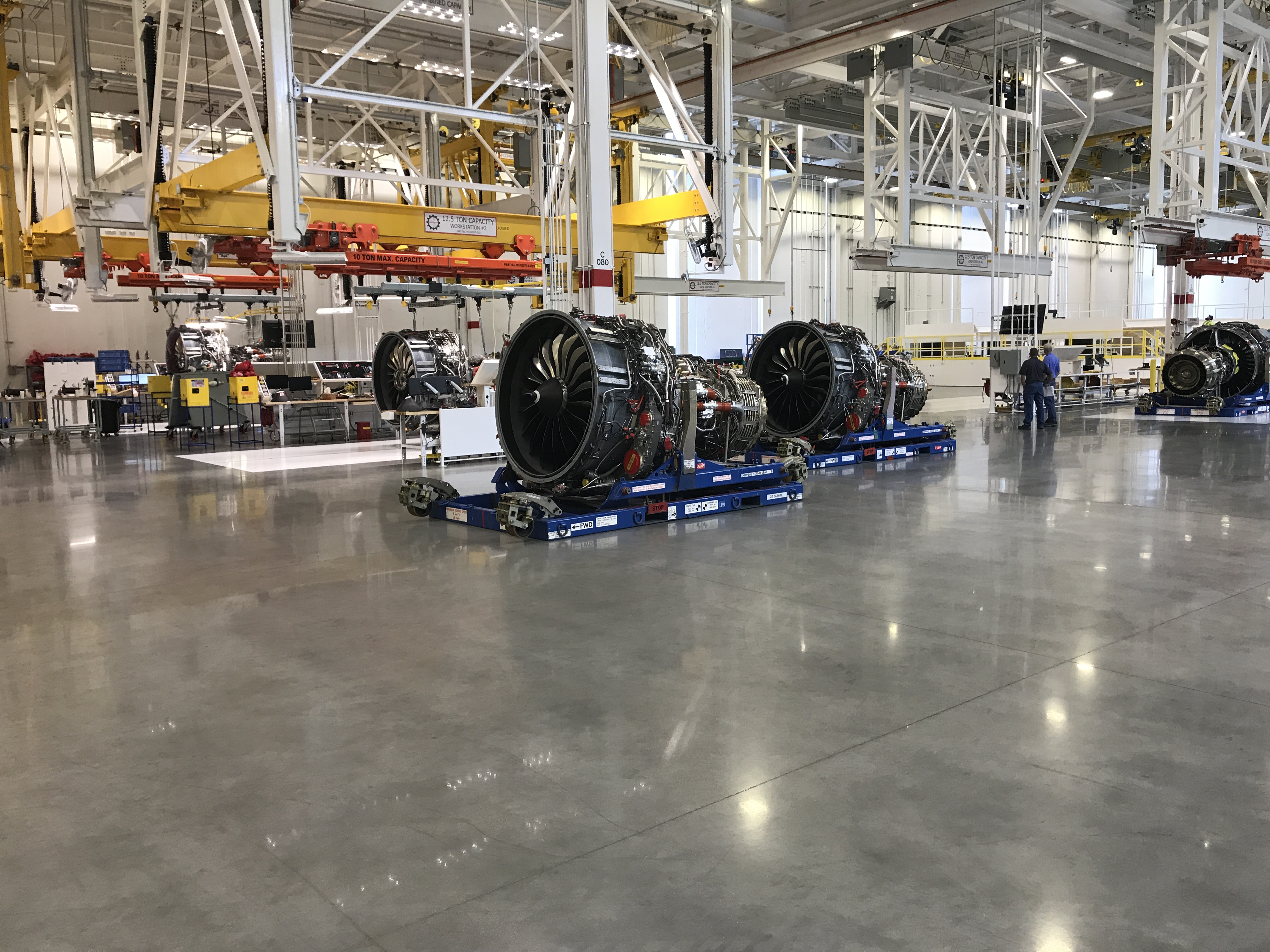 Categories
tags