Ever tried riding a bicycle up a steep hill and ran out of strength? That's when an electric bike with a built-in battery might have come in handy and carried you to the top. GE Renewable Energy is now pioneering a similar solution for wind turbines. The batteries store power when there is low demand on the grid, say, on a Sunday or at night. The batteries discharge when the wind stops blowing and people and factories need power. But the battery in question isn't the solid mass you'd find on a bike, though. It's millions of gallons of water.
Four wind turbines of this design have just started spinning in Germany's southwestern Swabian-Franconian Forest. Built by GE, they stretch up into the sky at a record-breaking 584 feet, almost double the height of the Statue of Liberty. Each has a large, concrete barrel-like container at its base capable of holding 1.6 million gallons of water. The turbines bring to mind a giant electric toothbrush with a AA battery at the bottom. Below each of the turbines is an even larger, underground reservoir holding five times as many gallons of water.

The giant battery at the base of each turbine can hold 70 megawatt-hours, equivalent to 20 hours' worth of work by a single wind turbine. When demand on the grid spikes these reservoirs send water to a separate hydropower plant on the edge of the River Kocher, turning the stored water's potential energy into electricity. The system reverses the process to recharge the battery, using electricity when demand is low to pump the water back up. (See image below. Click to enlarge.)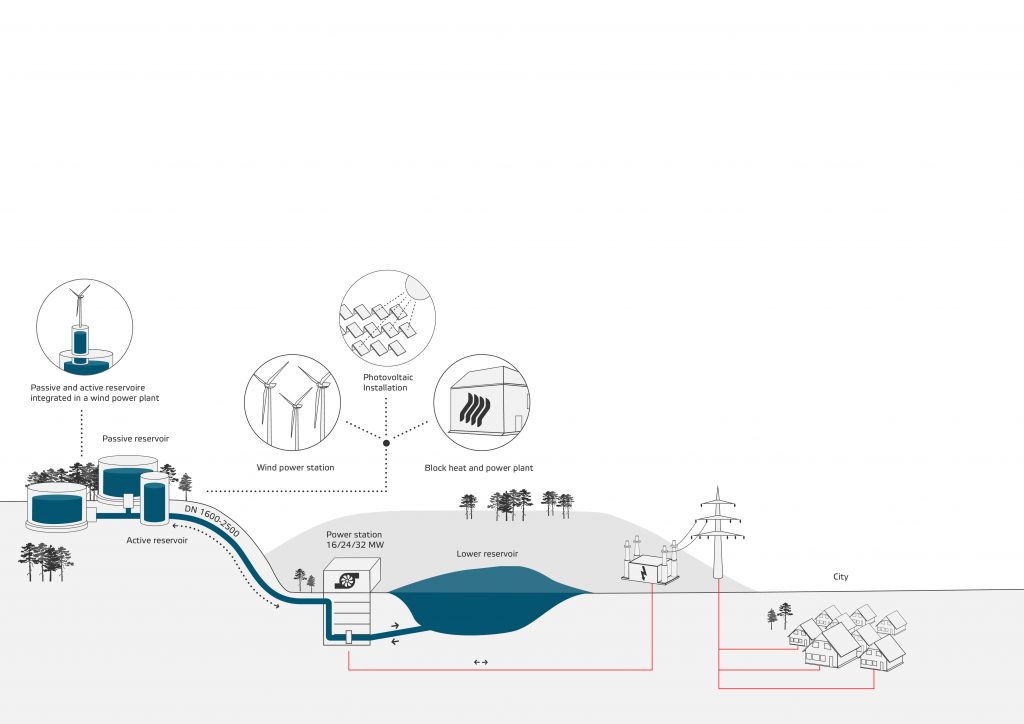 reach its goal of getting nearly half its power from renewables by 2030. Electricity grids will often turn to other power sources like fossil fuels when the wind dies down, but in this case, they'll be able to turn to another renewable energy.

The hydropower plant will be operational by the end of 2018, but even without the water-sourced power, each GE 3.4-137 turbine can already produce 10 gigawatt-hours, enough to supply 2,500 average German four-person homes. GE also provided software like the Digital Wind Farm application, which parses through turbine, grid and weather data to predict how much power should flow into the grid. Part of GE's Predix platform, an app-building environment for the industrial internet, it can help crews plan maintenance more efficiently too.

GE built the wind turbines between March 2016 and December 2017 for Max Boegl Wind AG, and the team behind it finished two weeks early. "Everyone was home at Christmas," Mack says.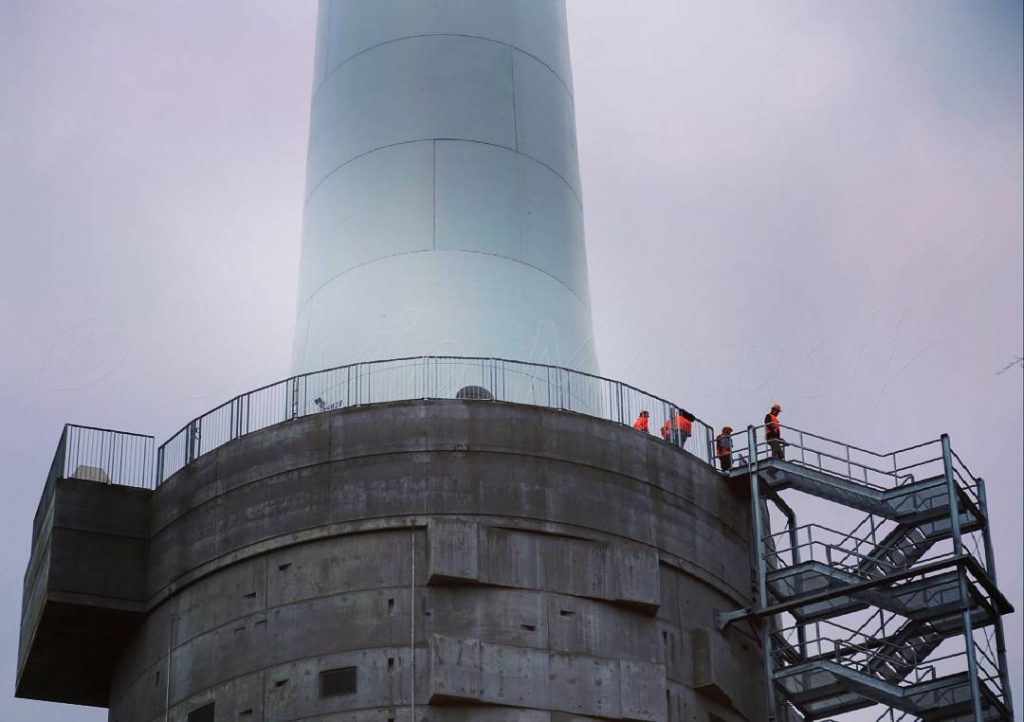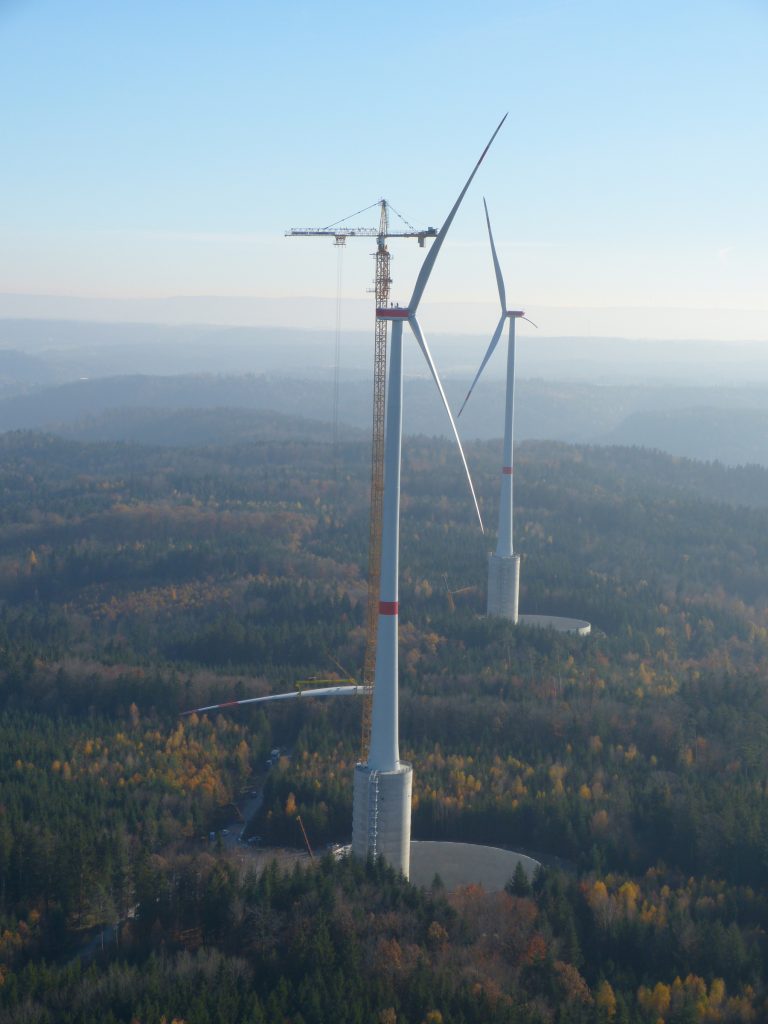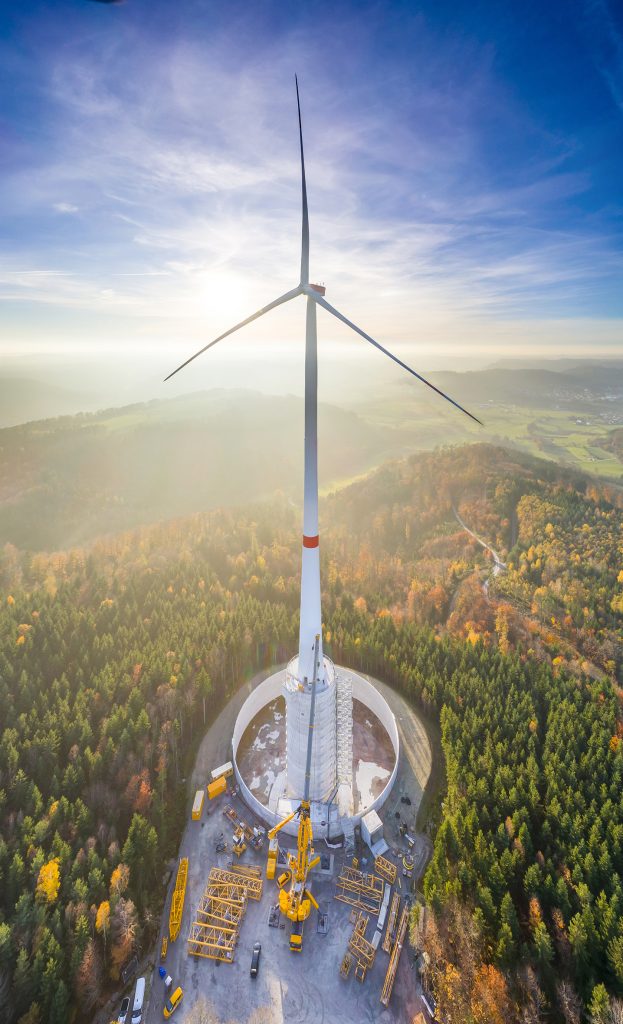 tags