Former U.S. Air Force Crew Chief Jeff Schnitzer, who now works as a general manager at GE Energy Connections, shares stories about the unexpected ways his military service helps him do his job.


How does flying a 20,000-pound Black Hawk helicopter relate to hitting quarterly earnings targets? How can responding to a tsunami help prepare someone to manufacture a part better and faster?

Through mission-driven service in their military careers, veterans build strong leadership, ethics and ingenuity. Their skills are highly technical. They can embrace change and adapt (more important now than ever).

It can be a challenge to translate this experience to corresponding skills in business—but the connections are clear. Here are four traits veterans consistently and uniquely bring to the table.



Expect change



When you are a crew chief, the only known factor in your schedule is the time you start work. In this role you are responsible for an aircraft from the time it lands to the time it takes off on its next mission, and the conditions of the aircraft are not identifiable until it arrives.

My experience as a Six Sigma Black Belt  [a lean manufacturing certificate] was similar in many ways. While adjusting to the unexpected, I worked with my team to identify and implement improvements to a product or process. The only difference in the corporate world is you tend to have a lot more projects going on at the same time – there are never enough "crew chiefs!"

Craig Strong, a colleague of mine, served 10 years in the Army. He's experienced a harrowing vantage on change few others have had – from the controls of a Black Hawk helicopter flying in gale-force winds and zero visibility. "You know the second you started on the mission that things will change," Craig told me at a recent roundtable held by GE's Veterans Network. "You always need a contingency plan."

The same is true in business. "You've got to have something ready in the wings that can help you still achieve the target, the plan or the mission," he said. "So, it's natural for me to think that way."

Often in business we say we are willing to change, but it is difficult to practice. People tend not to challenge the status quo, because it feels safer otherwise. In the military you don't have that luxury. At the end of the day, you need a place to land your helicopter. Business should have that same sense of urgency to change, which helps crystalize what matters and what can be eliminated to drive outcomes.



Adapt decisively



Managing the speed of change and recalibrating goals quickly are the attributes of successful military teams. As another colleague, Amy Dawson, a former commissioned officer in the Army Chemical Corps, noted at that same roundtable, " you have to make quick decisions, sometimes with limited information, or you may not be there in the next minute."

The ability to react and adapt quickly is critical in business, especially in today's world where things are changing at a faster pace than ever before.



Plan long-term, act short-term



The military focuses a lot of time and resources on long-term scenario planning, but that work can also be harnessed for a fast response when needed.

"A lot of my experience in Navy involved working within long-term schedules projected out for two years," explain Emily Zavinksy, a former Surface Warfare Officer. "But that can all change in a day."

When Emily was stationed in Japan, a devastating tsunami hit. Training enabled her team to respond on short notice, regardless of impact to the long-term plan.

Business decisions typically don't impact life or death but a company's health. In any business scenario, there are the forces you can and cannot control. Those you cannot control, like a financial crisis or the drop in oil prices, require you to quickly respond and address the short term while planning for the long term.



Have grit



A misconception when it comes to military experience in business is that the military is just about carrying out orders. Perhaps at a very high level, this is true, but there is no check list to get things done. The mission must be completed relying on the teams and individuals to figure it out. Companies that hire veterans benefit by getting an individual who is tested and who knows how to apply lessons and lead. Vets know how to fight the fight, reflect and re-energize. They embrace change and find a way to win.

(Top photo: Courtesy Getty Images.)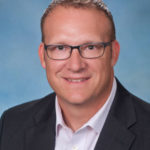 Jeff Schnitzer is a general manager for one of Energy Connections Industrial Solutions businesses and a former crew chief in the U.S. Air Force. He is a sponsor of the GE Veterans employee network where he helps harness their military experience to make meaningful business impact and deliver energy to the people and places that need it most.




All views expressed are those of the author.


tags