Like many countries, the U.K. is increasingly relying on renewables for electricity. And while the shift to lower-carbon power includes some eye-grabbing projects — like the world's largest offshore wind farm, proposed for the Dogger Bank site off England's north coast — it's also rewriting the playbook for other modes of power generation. Take the Enfield Power Station in London, which just completed the installation of the first GE GT26 HE upgrade, which will help turn the facility into a nimble partner to renewables that can quickly ramp up and down when the wind picks up or stops blowing.
The upgrade, which was tested by more than 2,000 new sensors, is the most advanced solution GE has ever introduced on a GT26 gas turbine. It improves the power plant's performance, increases its output and enables more efficient and flexible generation. "It was a pretty extensive effort," said Amit Kulkarni, GE Gas Power's head of product management for heavy-duty gas turbines.
The work can help combat climate change and support the bottom line. Improving performance by just 2% could lead to as much as $4 million in annual fuel savings at baseload. For Uniper, the customer that operates the plant, "it changes their operating profile and allows them to operate their assets in a more profitable way," Kulkarni said.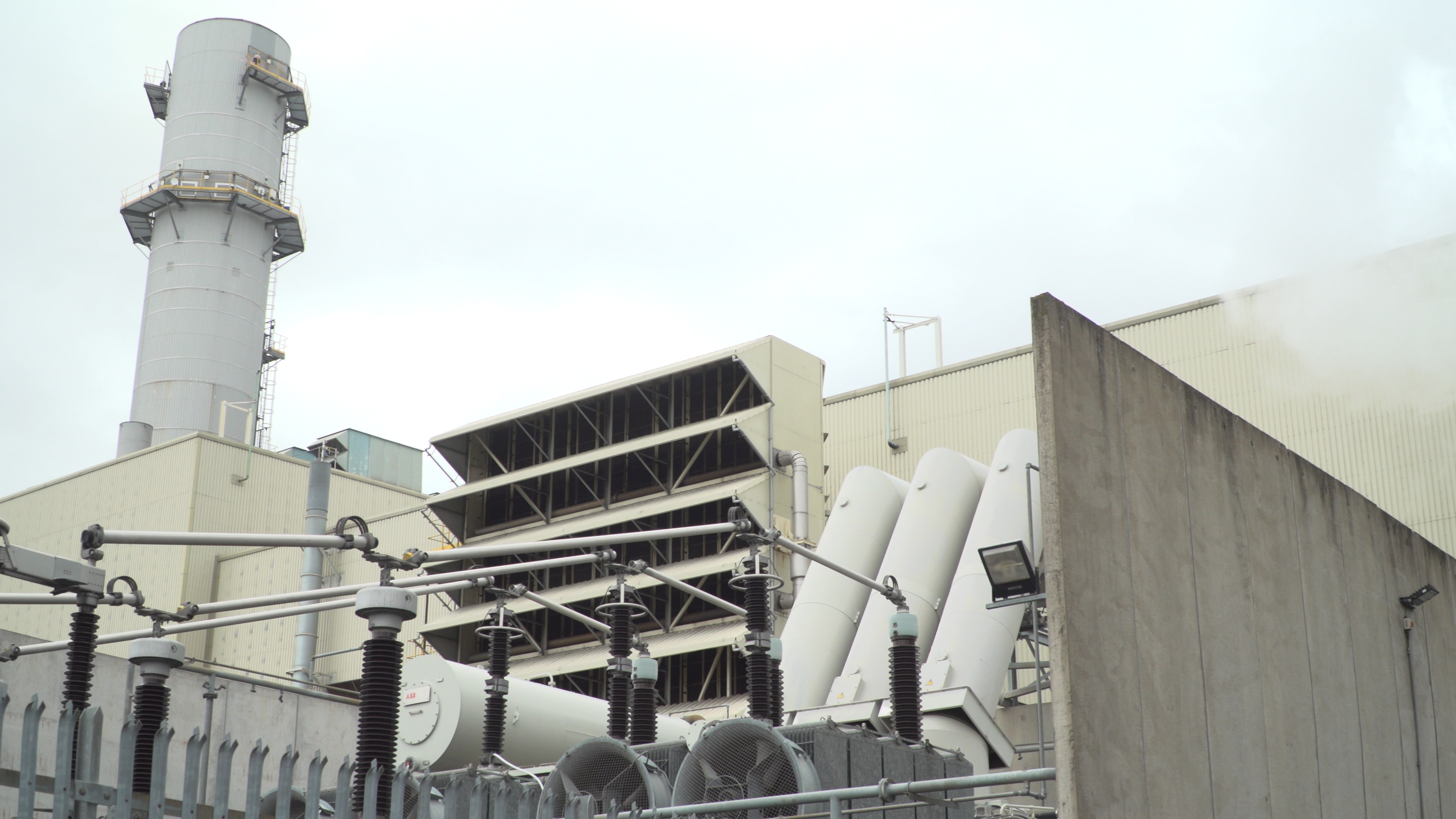 In the global fight against climate change, countries and utilities want to bring more renewables online. But their dependence on the vagaries of the weather means that utilities need a way to step in when the wind stops blowing to generate power from another source. Enfield can quickly alter its output and allow the grid to take advantage of renewable energy sources.
Many older gas turbines weren't engineered for this level of flexibility. All that switching puts more mechanical strain on the turbine and other hardware throughout the plant, which can lead to more expensive and more frequent maintenance. By upgrading existing turbines with technologies such as the GT26HE, these power plants can play an essential role to support grid stability for periods of intermittent renewables supply while reducing emissions during operation.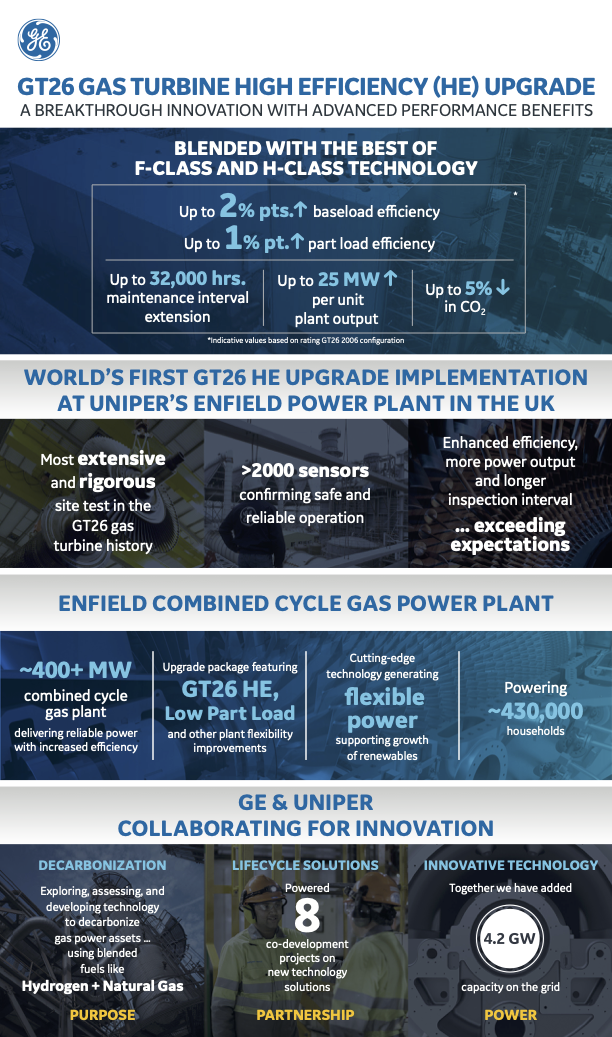 The Enfield upgrade will help Uniper better manage those hurdles and give it a clearer picture of operations.
Other utilities are also lining up. GE Gas Power announced on July 20 that it had finalized two more deals for GT26 HE upgrades similar to the one at Enfield: one at a Keppel Infrastructure plant on Jurong Island, Singapore, and the other at Enel Argentina SA's Central Dock Sud plant in Buenos Aires.
Categories
tags