Dr. Waseem Faidi's research playground looks an awful lot like a high-tech hospital room. There's the large white doughnut of a computed tomography scanner and a medical bed surrounded by digital dials and other instruments seemingly ready to pronounce on biological data.
But here, at this sprawling block in GE Global Research in Niskayuna, New York, there aren't any flesh-and-blood patients just machine parts made from advanced alloys and space-age ceramics. "We're not looking for cancer or heart disease," Faidi says. "What my team does is to assess and even predict the health or condition of functional parts of products like a jet engine. To do this, we use the same imaging tools as medical doctors. We may modify and adapt them, but much of what we have developed for our healthcare business we can turn around and apply to industrial inspection."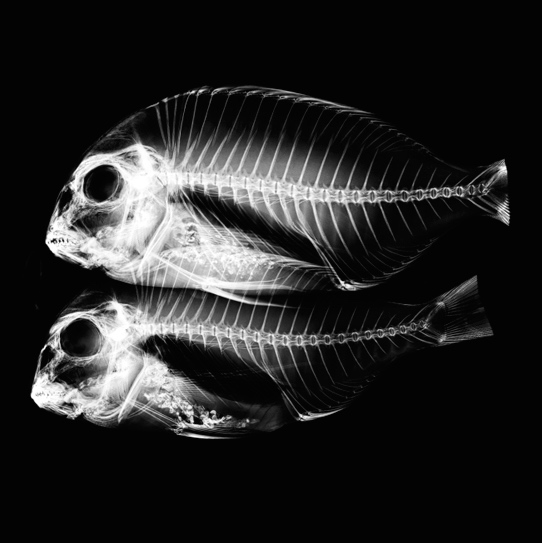 Faidi leads the nondestructive evaluation team at the GRC, which looks for the least invasive and most cost-effective ways to inspect critical industrial components and test the insides of parts made by the latest manufacturing methods like 3D printing.

Over the last decade, GE has built an entire inspection business by adapting new imaging applications originally developed for GE Healthcare. The unit, and Faidi's research, are examples of what GE calls the GE Store: the idea that sharing the knowledge and expertise pooled inside its collection of businesses - which range from aviation and power generation to software and intelligent LED lighting - will make the whole company move faster.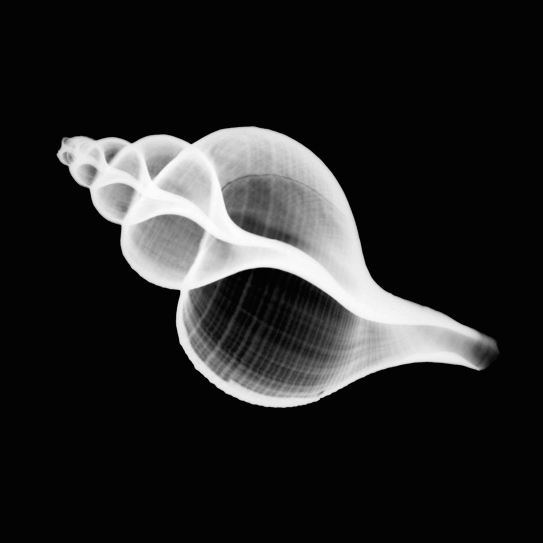 Faidi and his team take from the store, but they also give back. GE Oil & Gas uses the technology to inspect pipelines and GE Aviation uses it to closely and quickly monitor complex jet engine parts during manufacturing.

New applications pop up everyday. Faidi and his team are testing an advanced high-energy x-ray system to image entire aircraft engines, including the world's largest and most powerful engine, the GE90.

The diameter for this engine, which powers many Boeing 777 aircraft, is almost as wide as the body of a Boeing 737. Faidi is adapting his imaging machine to inspect and measure the clearances between parts inside the engine, and see if they yield insights into improving the design.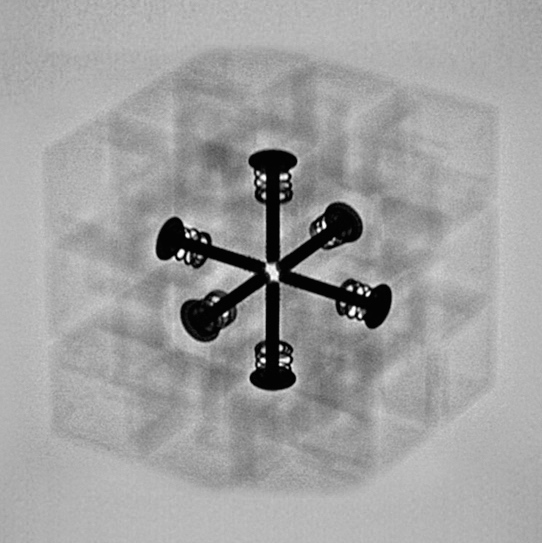 Faidi started his career in medical imaging as a medical ultrasound engineer, and still has the same goals as he did at the beginning. "We want to reach a time where doctors can tell patients exactly what is wrong with them and then prescribe exactly the right treatment to fix them or make them better," he says. "The same is true with GE's industrial machines."

The medical world is moving toward preventive health care and away from the break-fix model, and machines are no different. "It's much cheaper to cure a medical condition if you catch it early," Faidi says. "Aircraft engines need to be serviced regularly to make sure they're in peak operating condition and to make repairs when needed."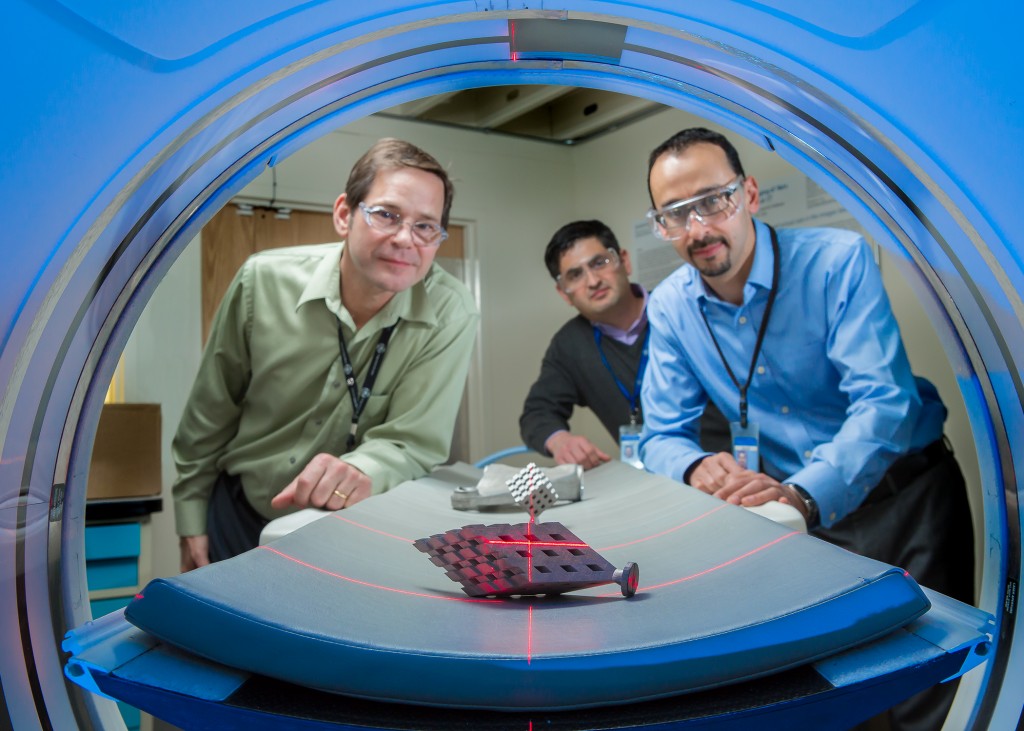 Dr. Faidi (middle) and members of his team are moving a sample inside their CT scanner. Image credit: GE Global Research

GE Healthcare recently launched the Health Cloud to help hospitals gather and analyze medical data. It's powered by Predix, a cloud-based software platform that GE Digital developed for the Industrial Internet. Faidi and his team are now using the same platform to collect deeper insights from the data produced by their inspection scanners. "Just like medical doctors, we want our patients to live healthy, happy and productive lives," he says. "When the patients are machines that power and transport much of the world, the mission takes on an even greater importance."


They can study the insides of the part on their monitor. Image credit: GE Global Research
Categories
tags