Imagine the silvery-white mist of a waterfall, spraying down the side of a cliff face that towers over a quaint Swiss village. Now imagine a different kind of waterfall. One that's made by humans, processes millions of gallons of water and is hidden deep within a mountain.
Oh, and the water also flows backwards.

Meet the massive new hydropower plant in Linthal, Switzerland, which uses a clever hydraulic system that releases water down through enormous pipes to generate electricity before pumping it back up again, to store it for the next use like a giant battery.

[embed width="600"]https://www.youtube.com/watch?v=IGDASBgrIRc[/embed]

The 450-megawatt plant, which will soon be producing an additional 1,000 megawatts of renewable electricity, sits inside an enormous cavern dug 2 miles deep into an Alpine peak. The cavern is 140 meters long and 52 meters tall — so high that the Leaning Tower of Pisa could just about fit inside.

This feat of engineering has taken more than a decade to plan and build, an undertaking made all the more challenging by the logistics of getting scores of engineers and builders up into the Swiss mountains to assemble its intricate machinery. Workers glide up the mountain by cable car, passing over herds of Alpine ibex before finding their way through a labyrinth of tunnels that have been excavated into the rock.

When energy provider Axpo puts it into operation in November, the Linthal plant will become almost as much a part of the landscape as Switzerland's natural waterfalls. It'll practically run itself. "When it's finished, there's almost nobody there," says Thomas Kunz, a senior engineering manager at GE Renewable Energy. "It's fully remote-controlled."


GE's latest variable-speed pumped storage technology.

The plant's pipes run like veins deep inside the rock face. They connect a lake high up in the mountains, with another one a couple thousand feet below. When it needs electricity, Axpo can open the gates to let water from the top lake flow down the pipes to the lake below, driving four GE pump turbines to generate electricity.

When it needs to store excess electricity from the grid, Axpo can do that too. The plant simply spins its quartet of turbines the other way, so that they send water back up to the higher lake.

Filling that higher lake up again is a bit like recharging a giant battery for later use. "The stored water is the equivalent of the stored energy," Kunz says.

Deep inside each of the turbines are variable-speed pumps that act like regulators — not just switches you can turn off or on. This means that each pump can adapt its speed to store the exact same amount of surplus energy that's available. "We call it a race horse because you can turn it off and on, in more or less 2 minutes," says Kunz from his office in Birr, Switzerland. Hydropower is "much more flexible" than plants powered by coal or nuclear energy, which can take a while to respond.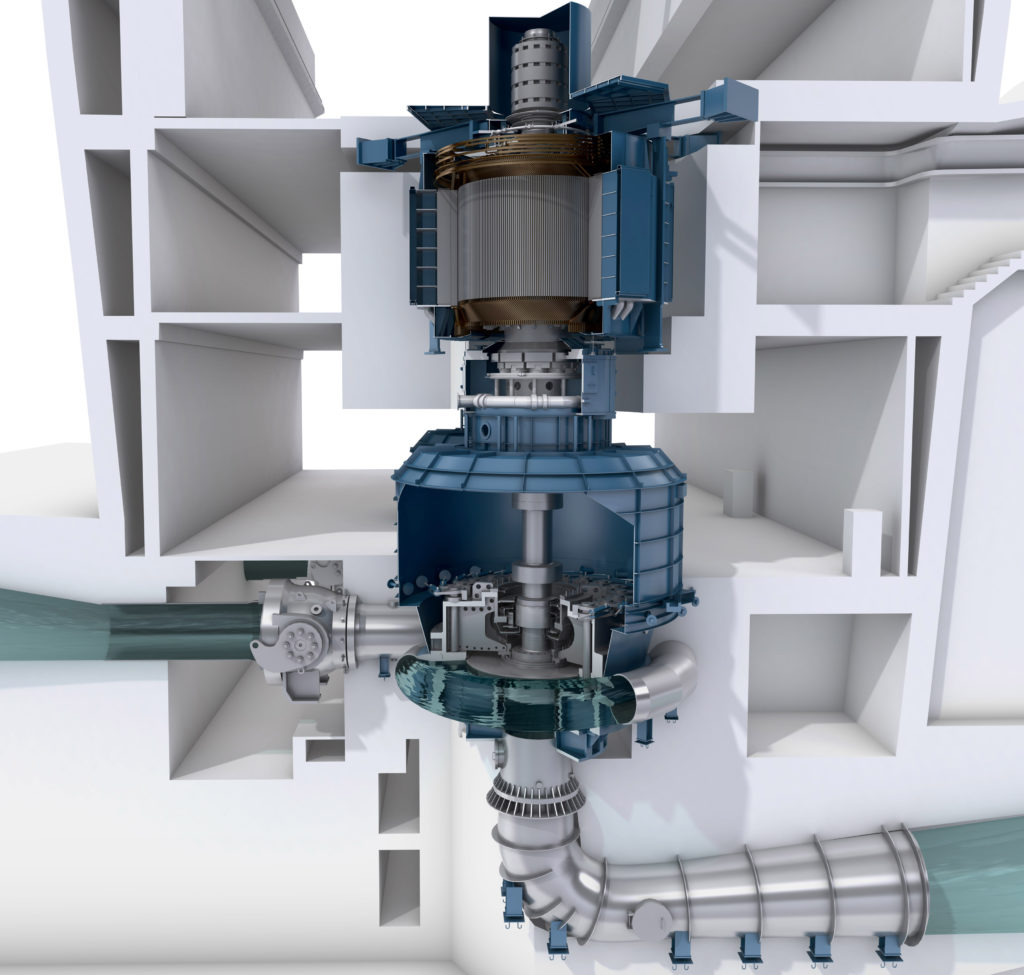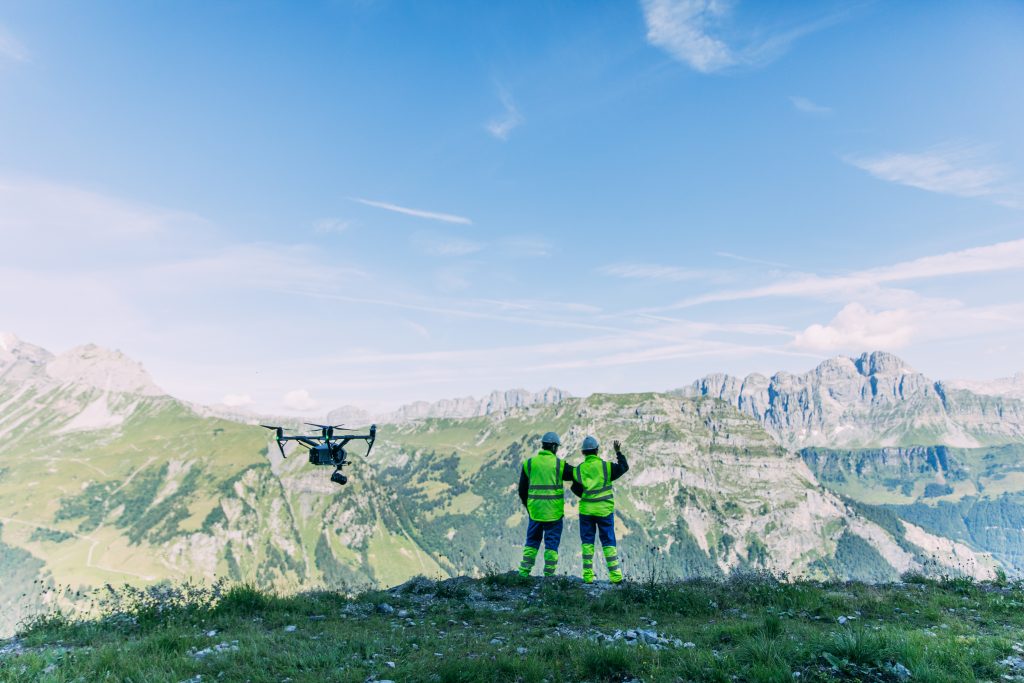 tags